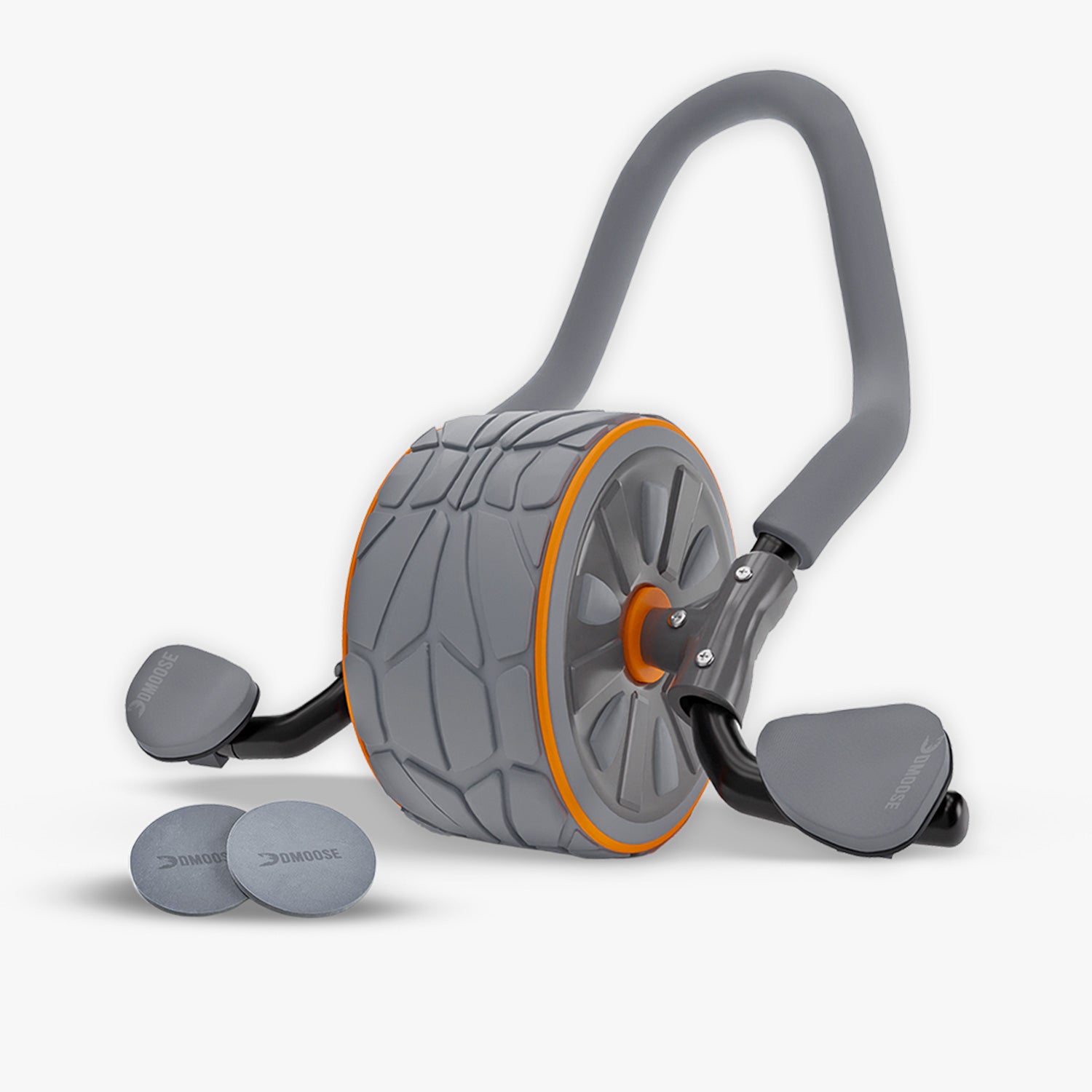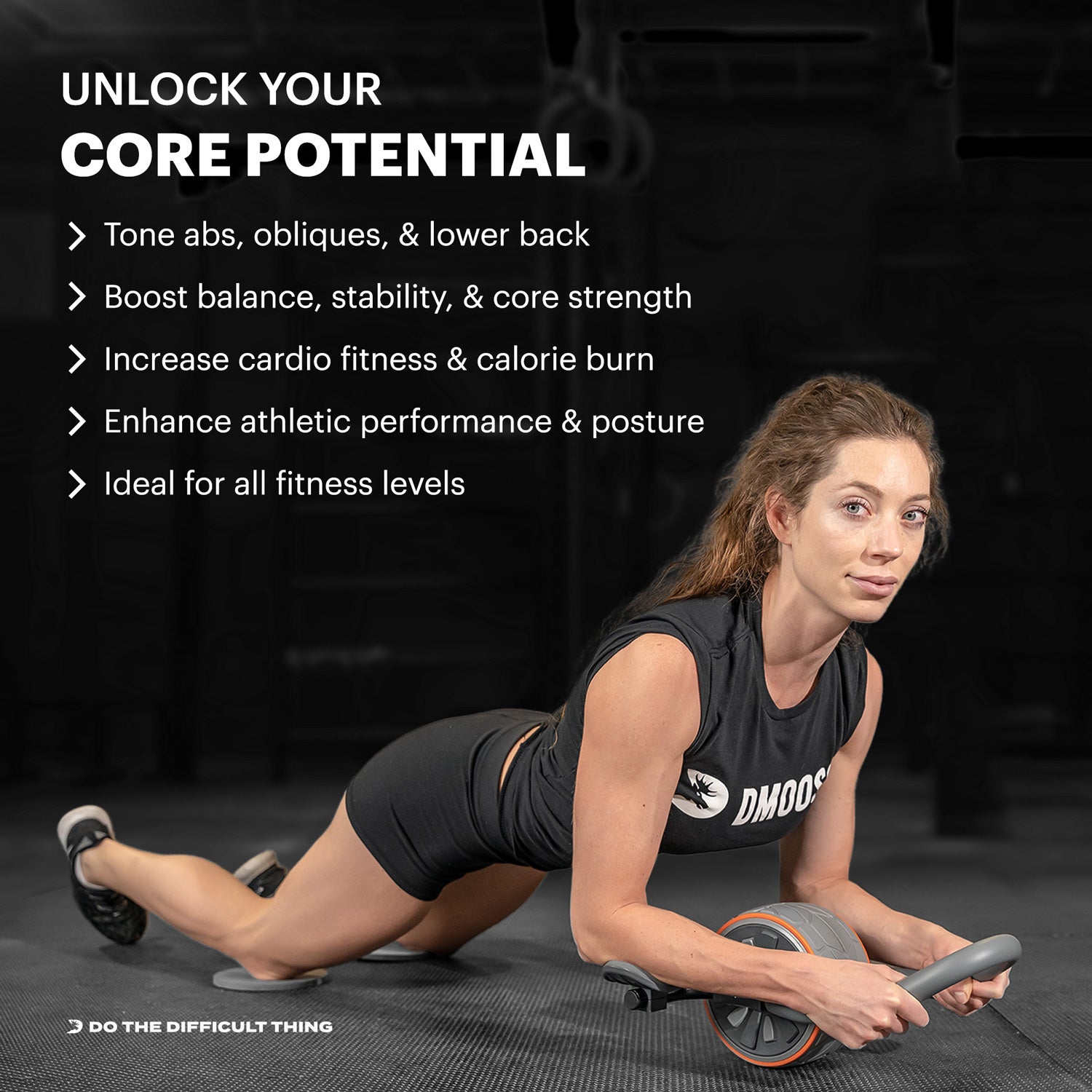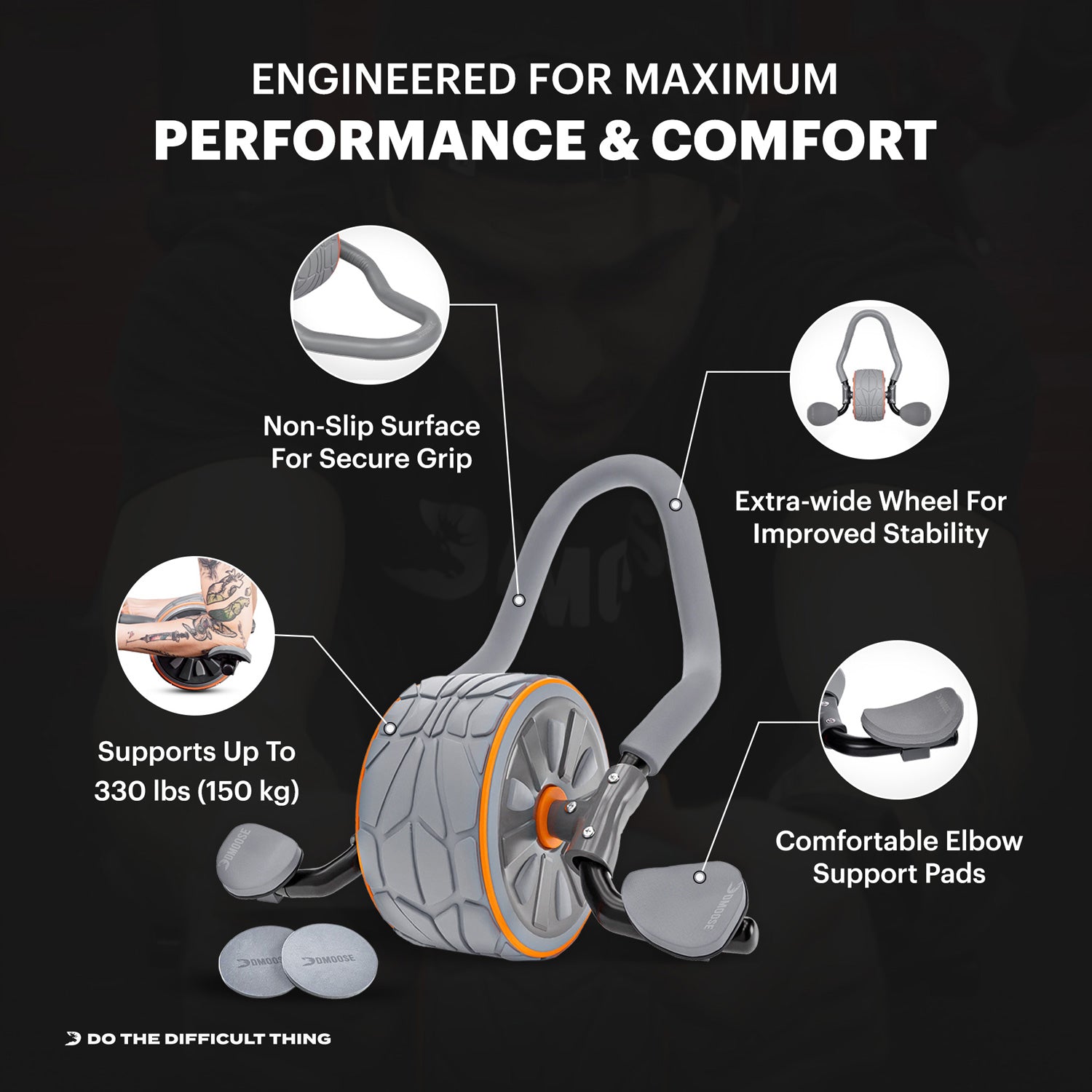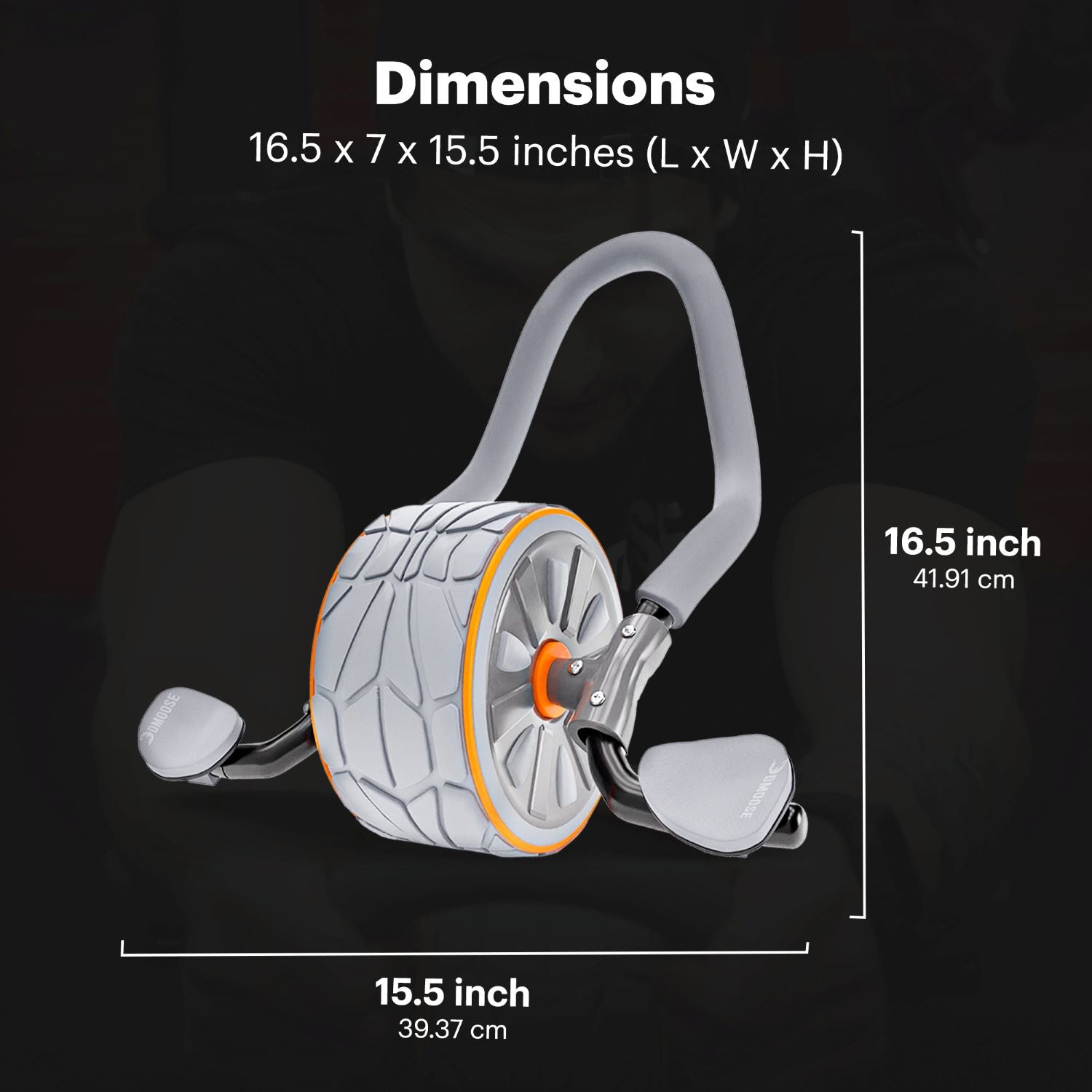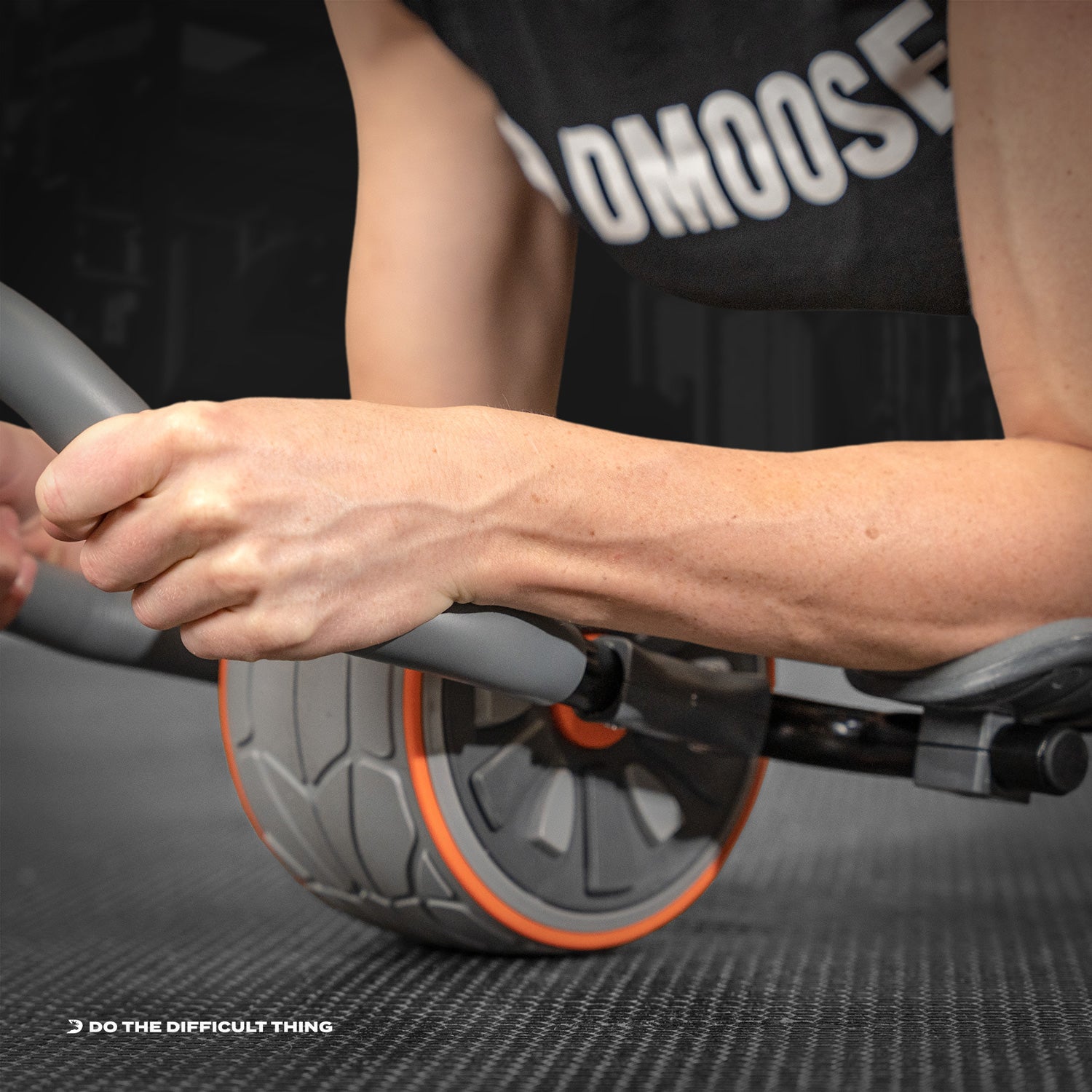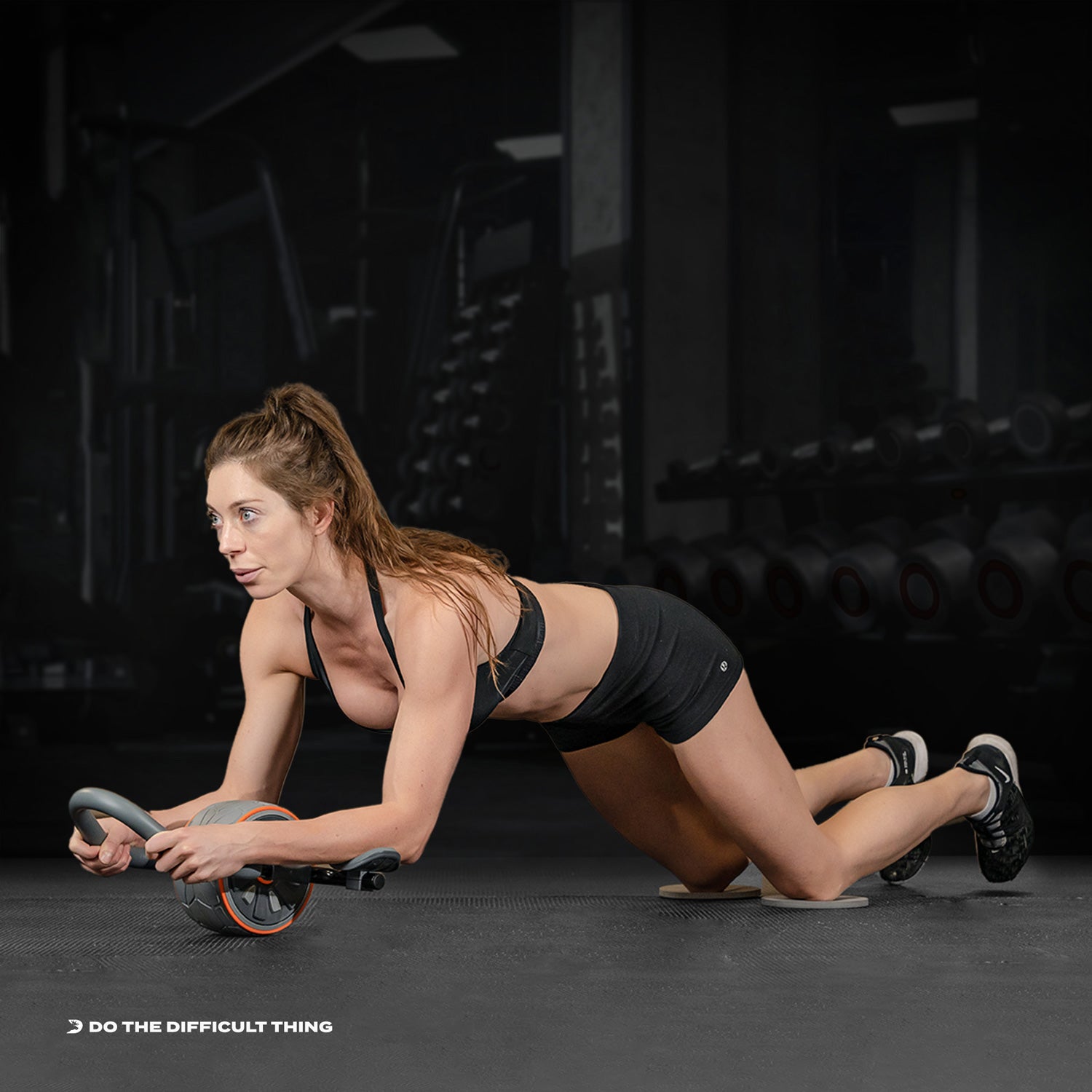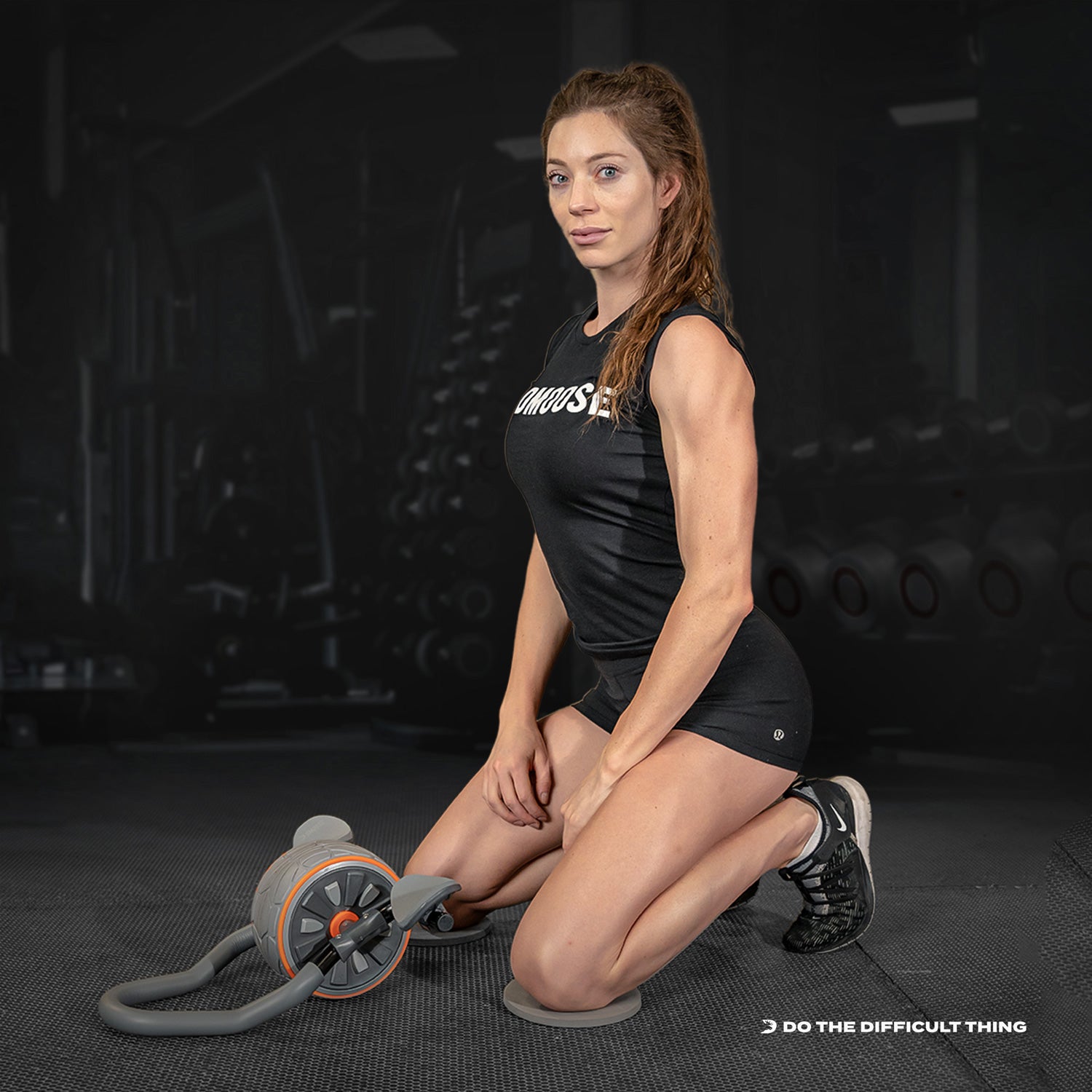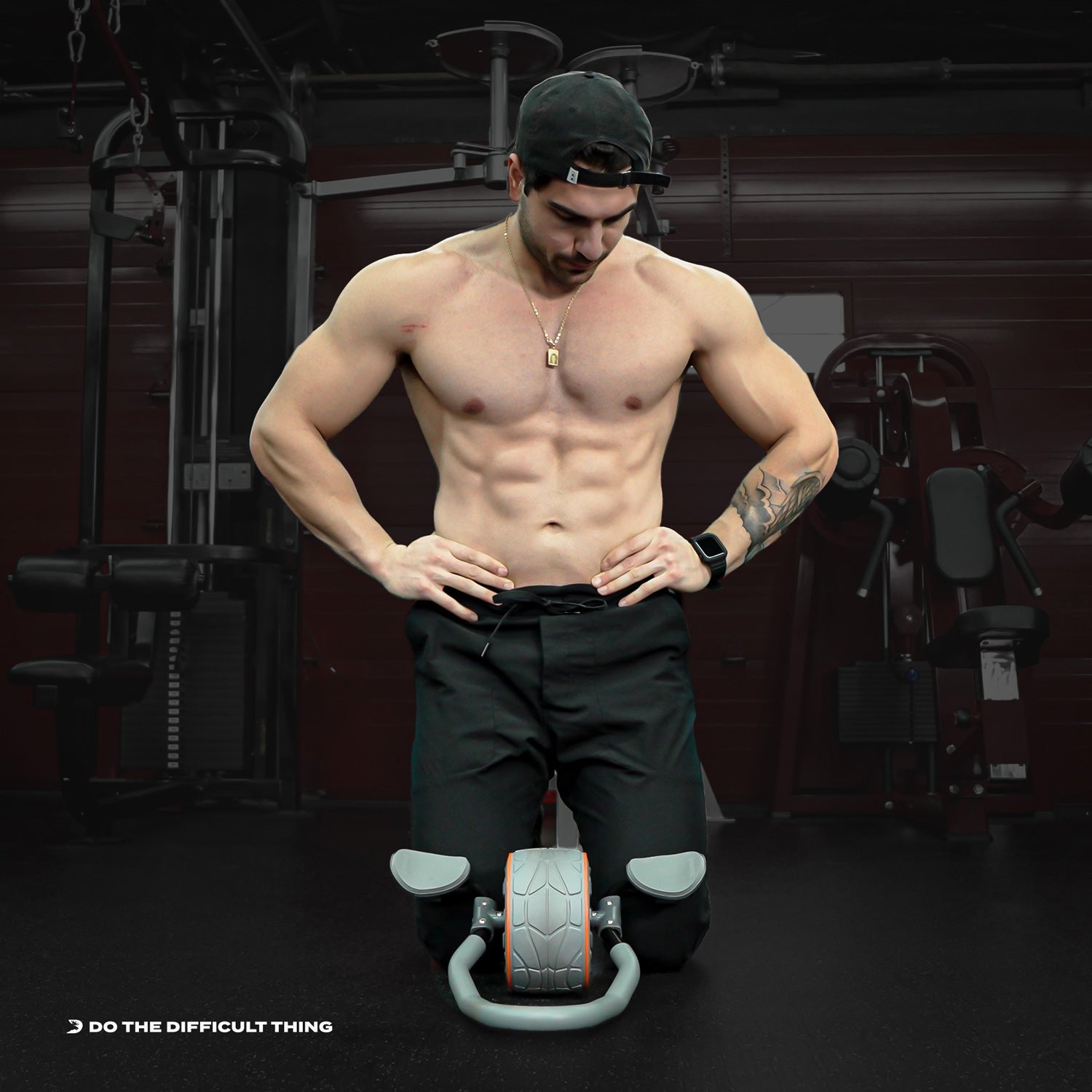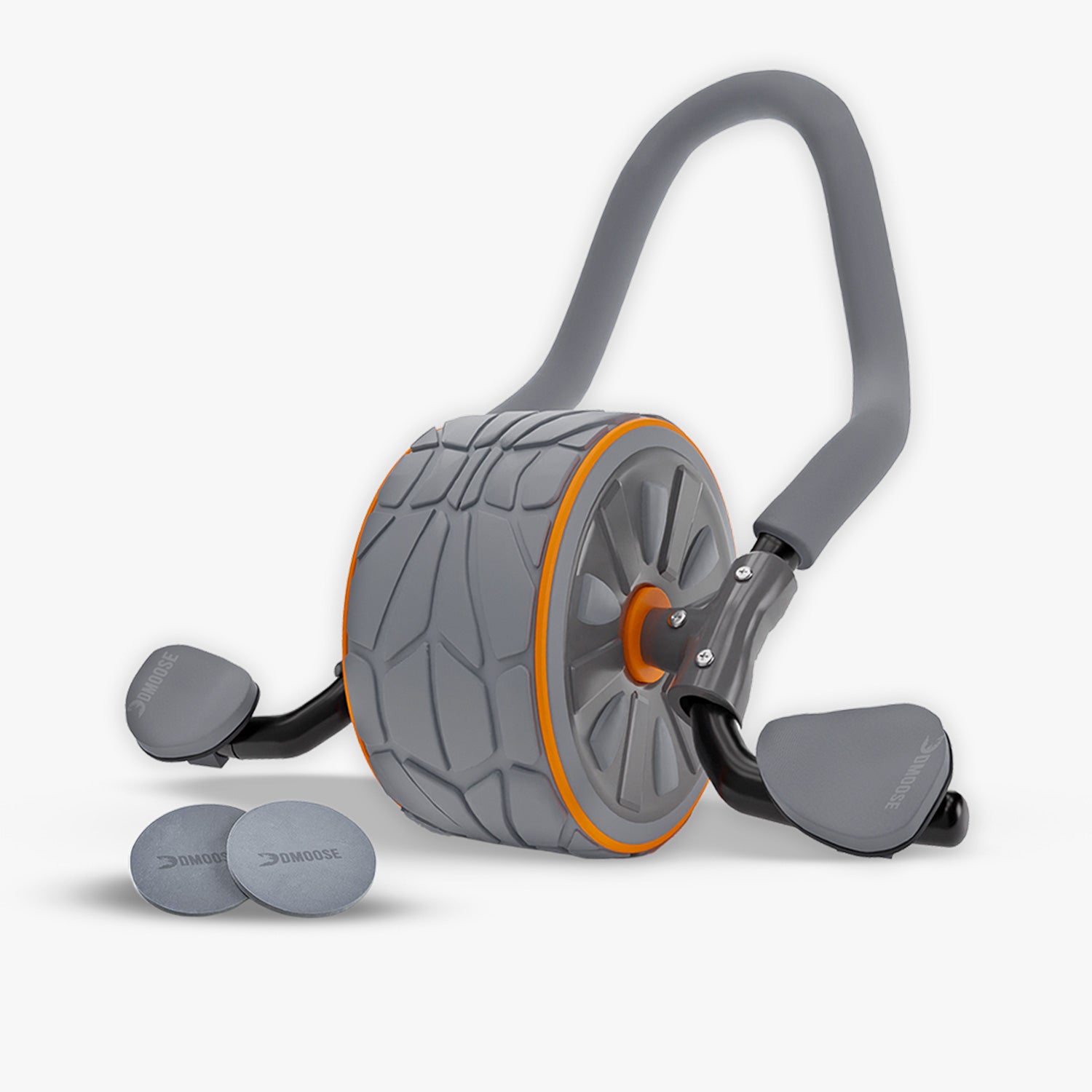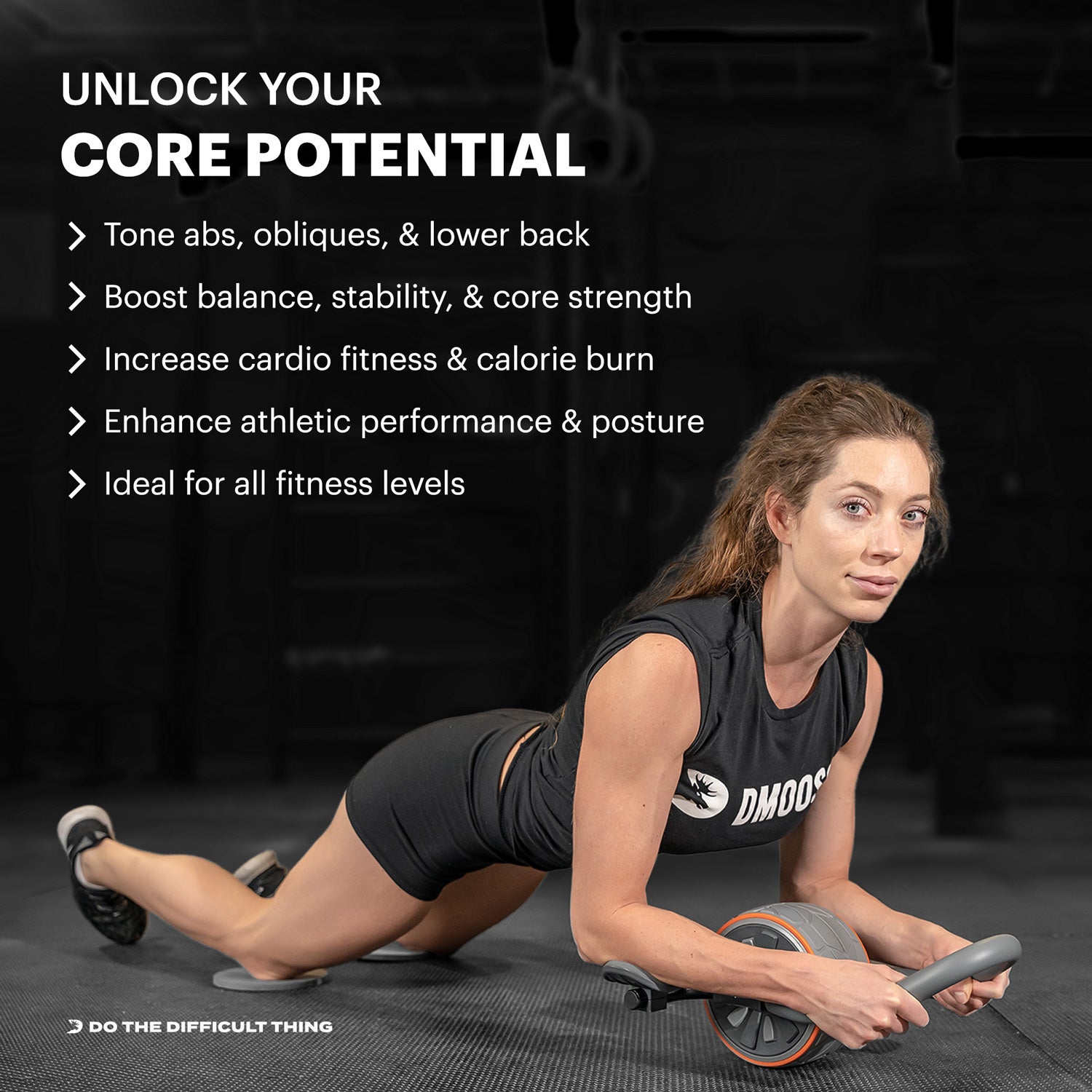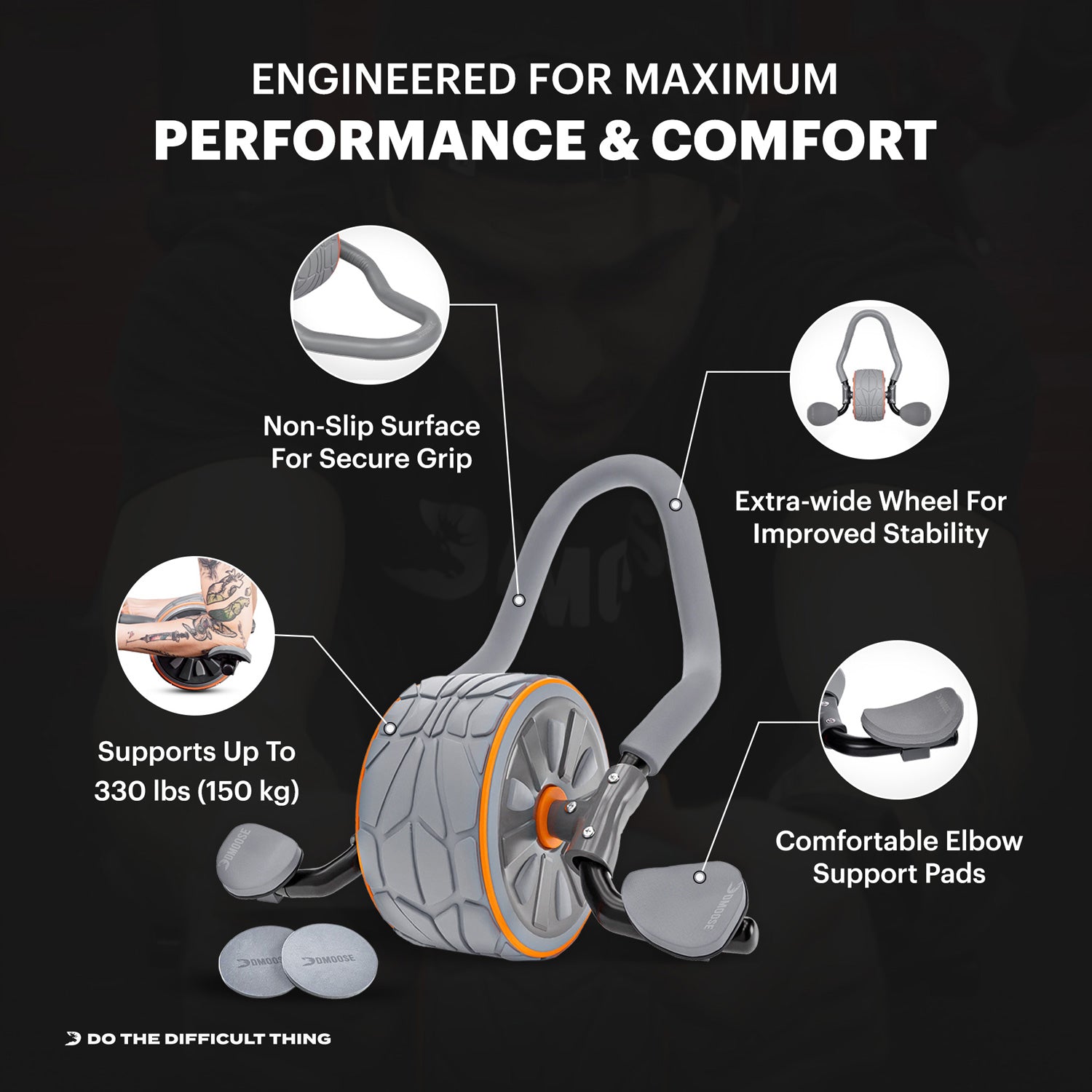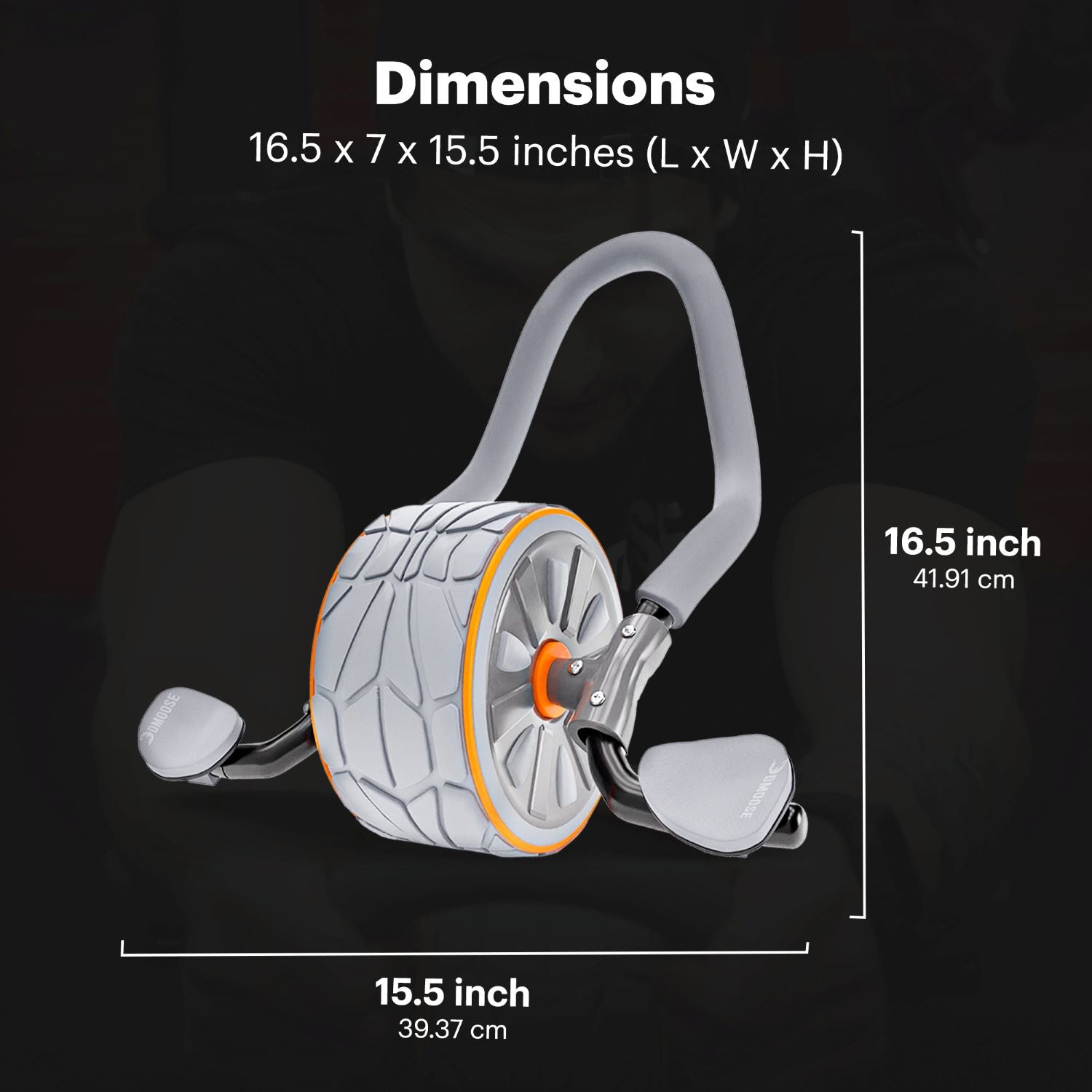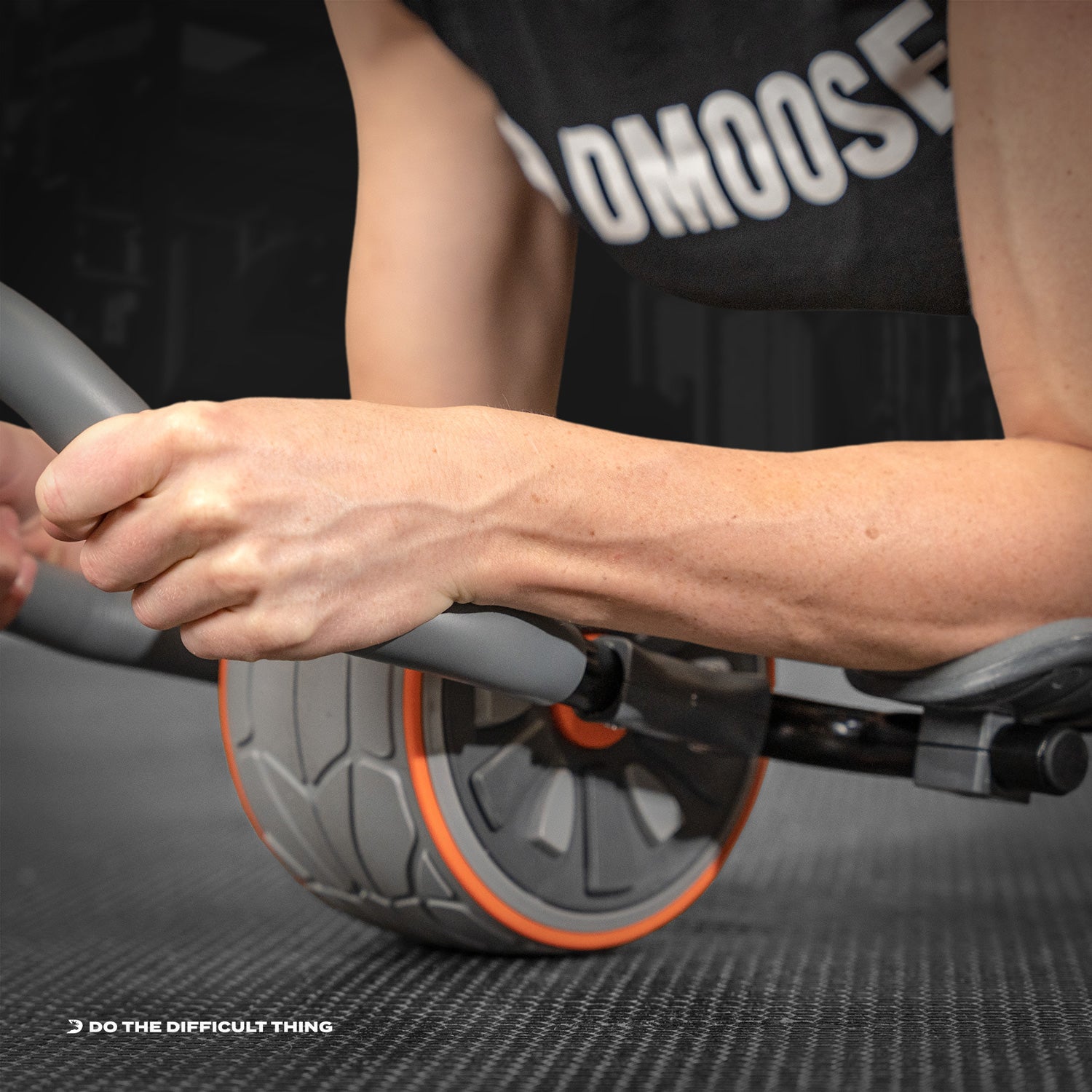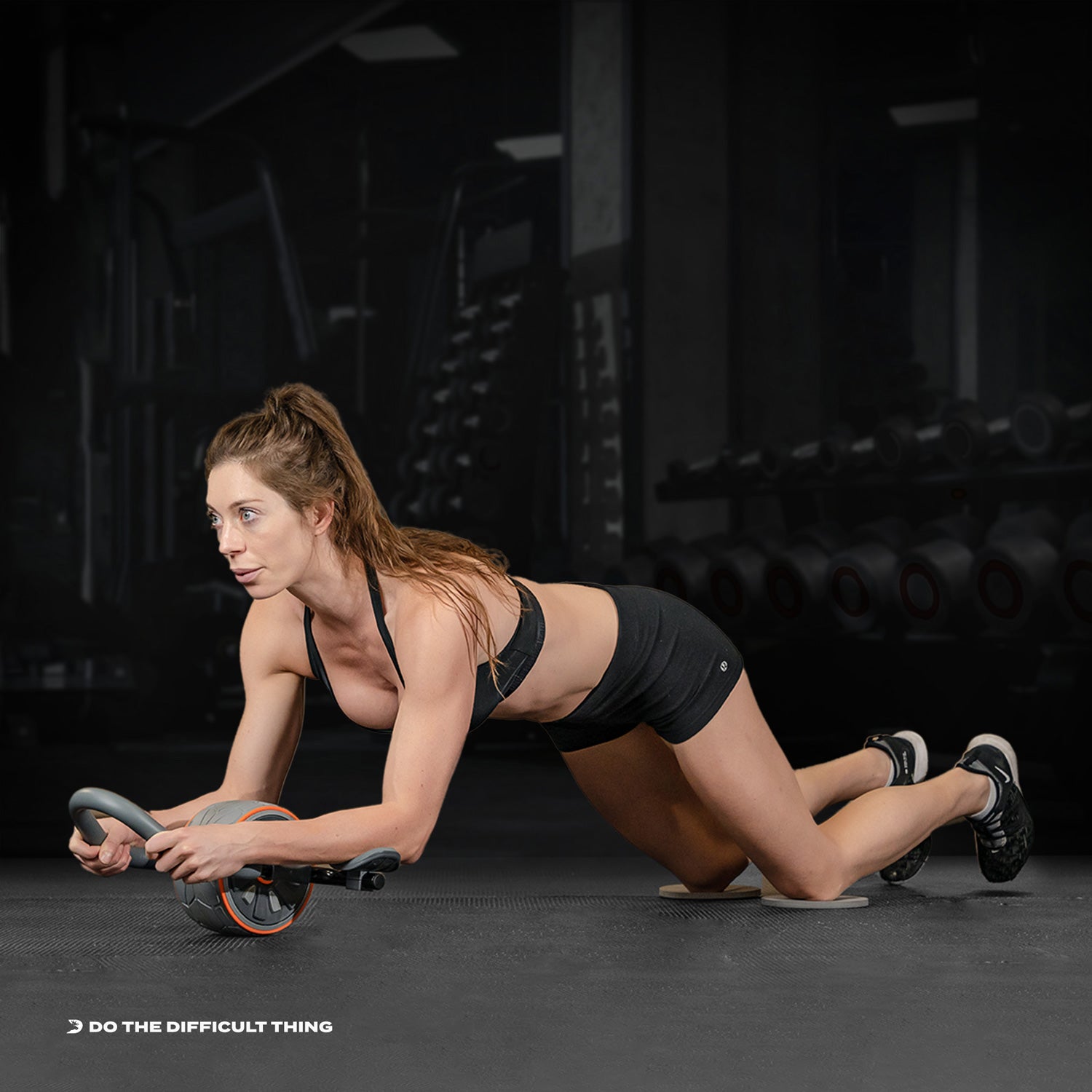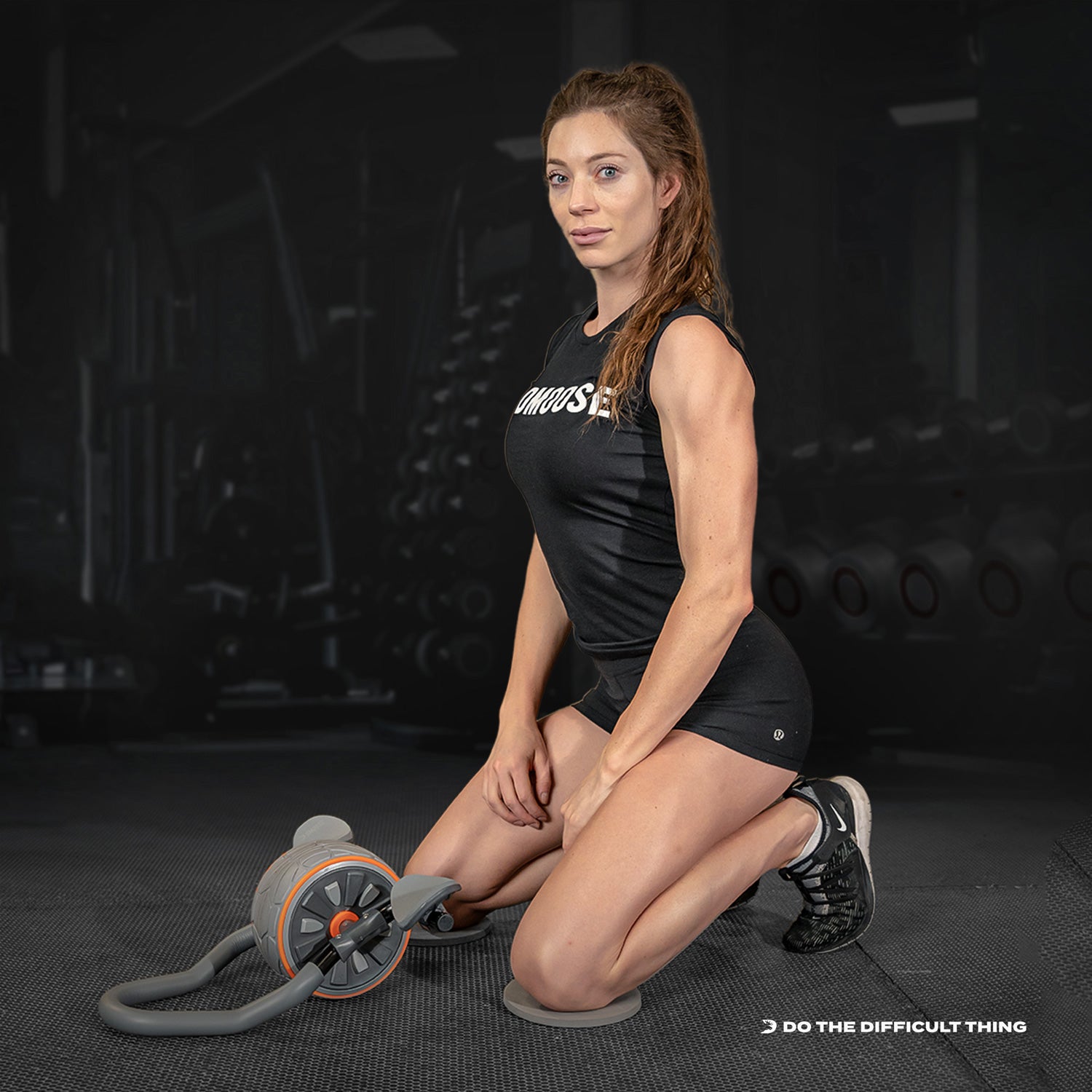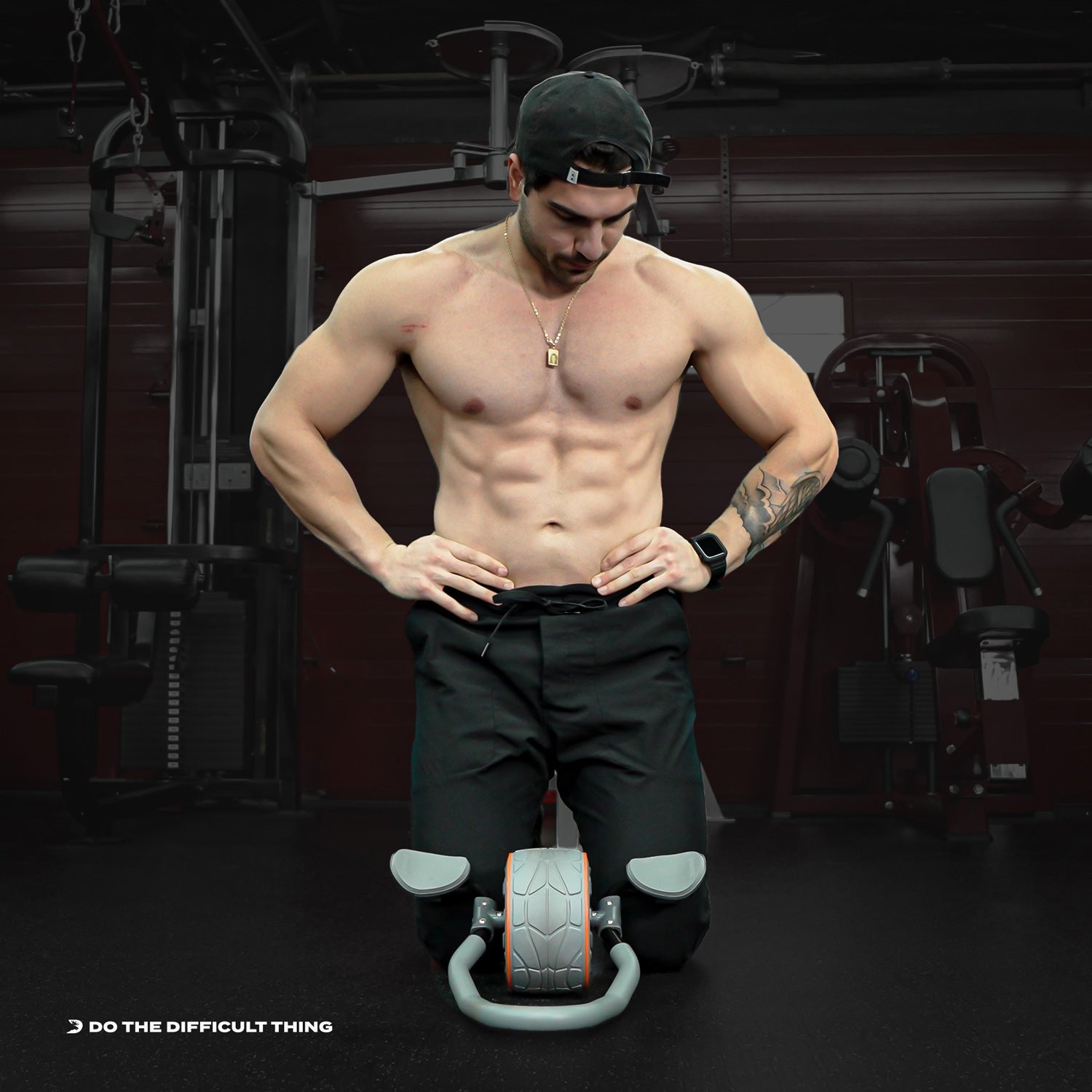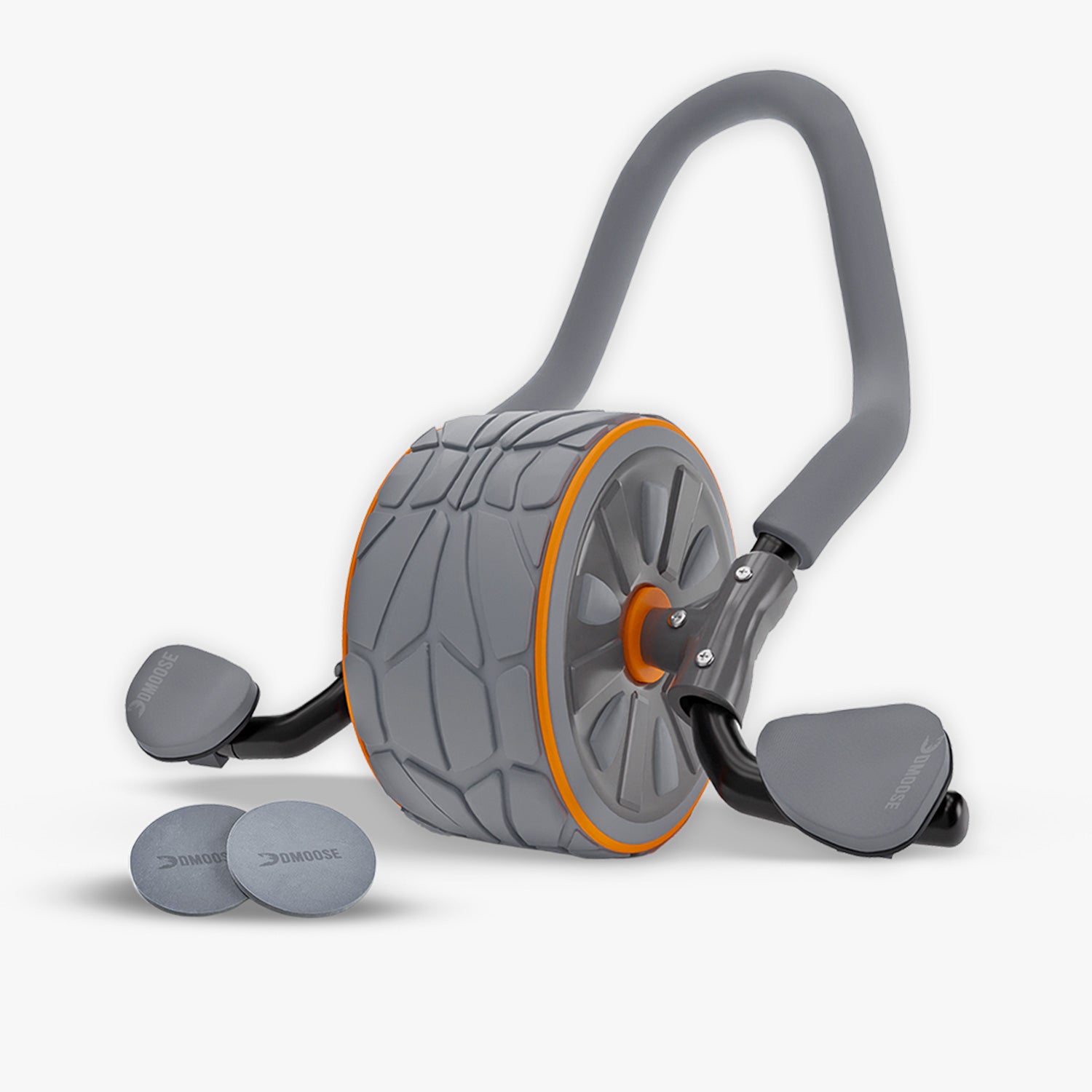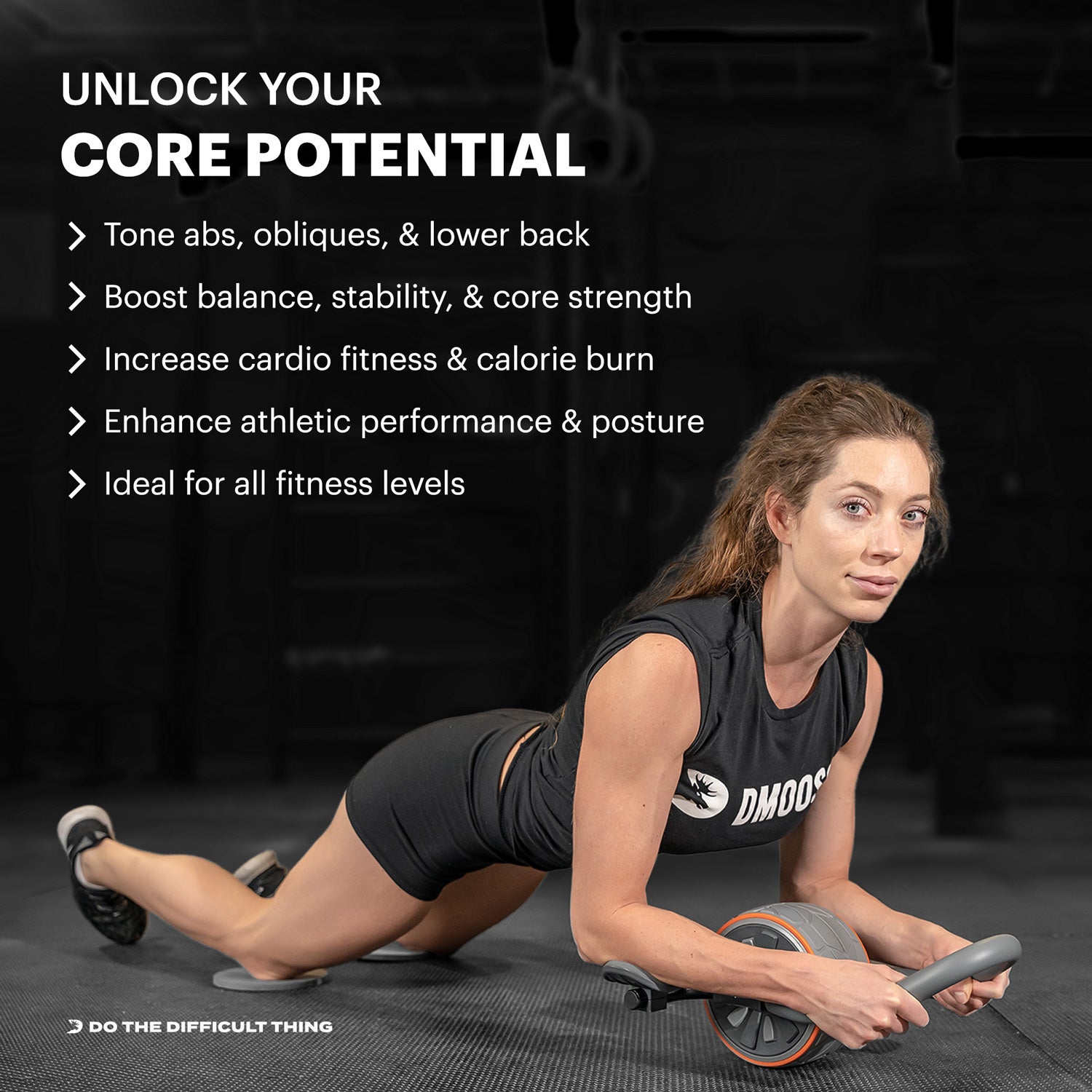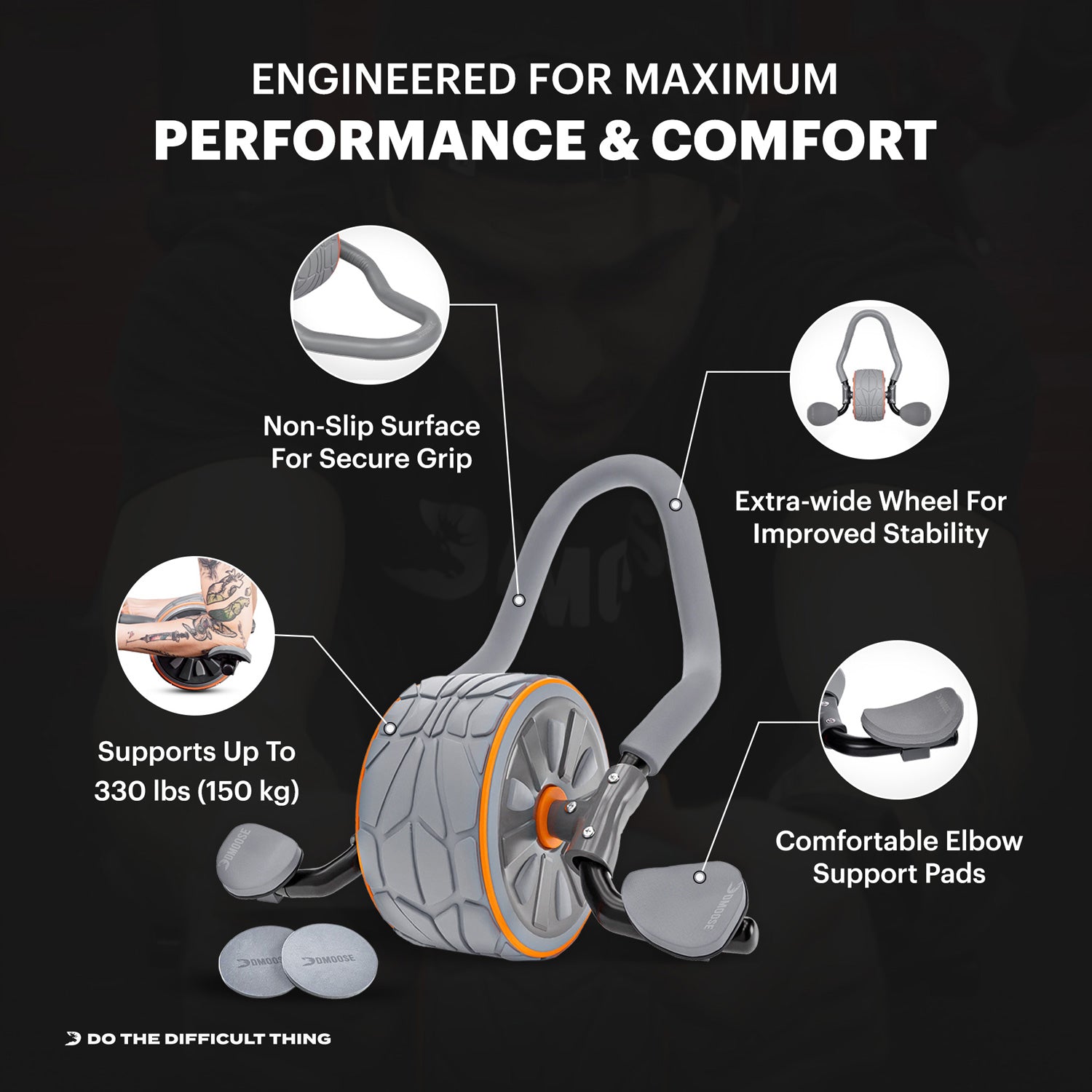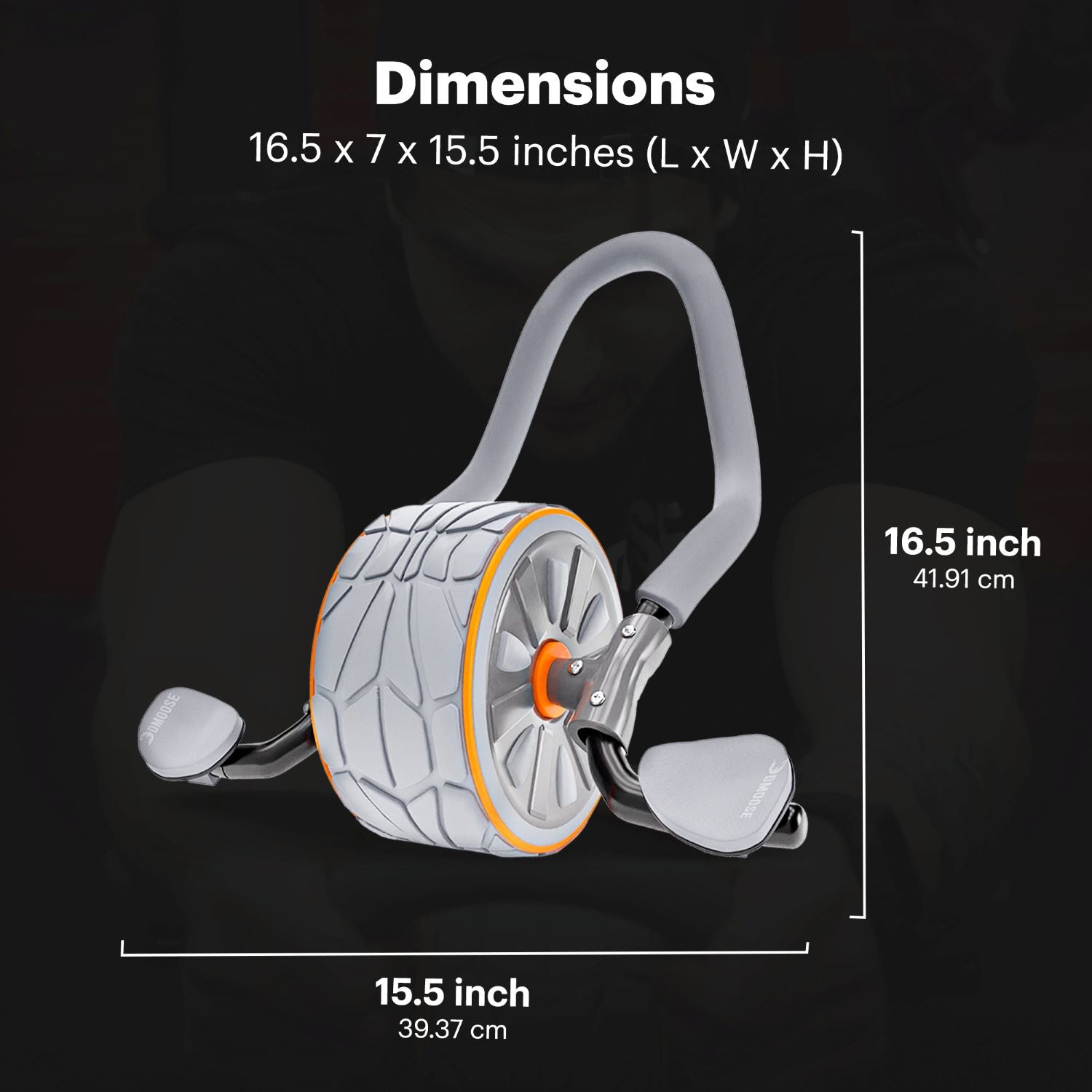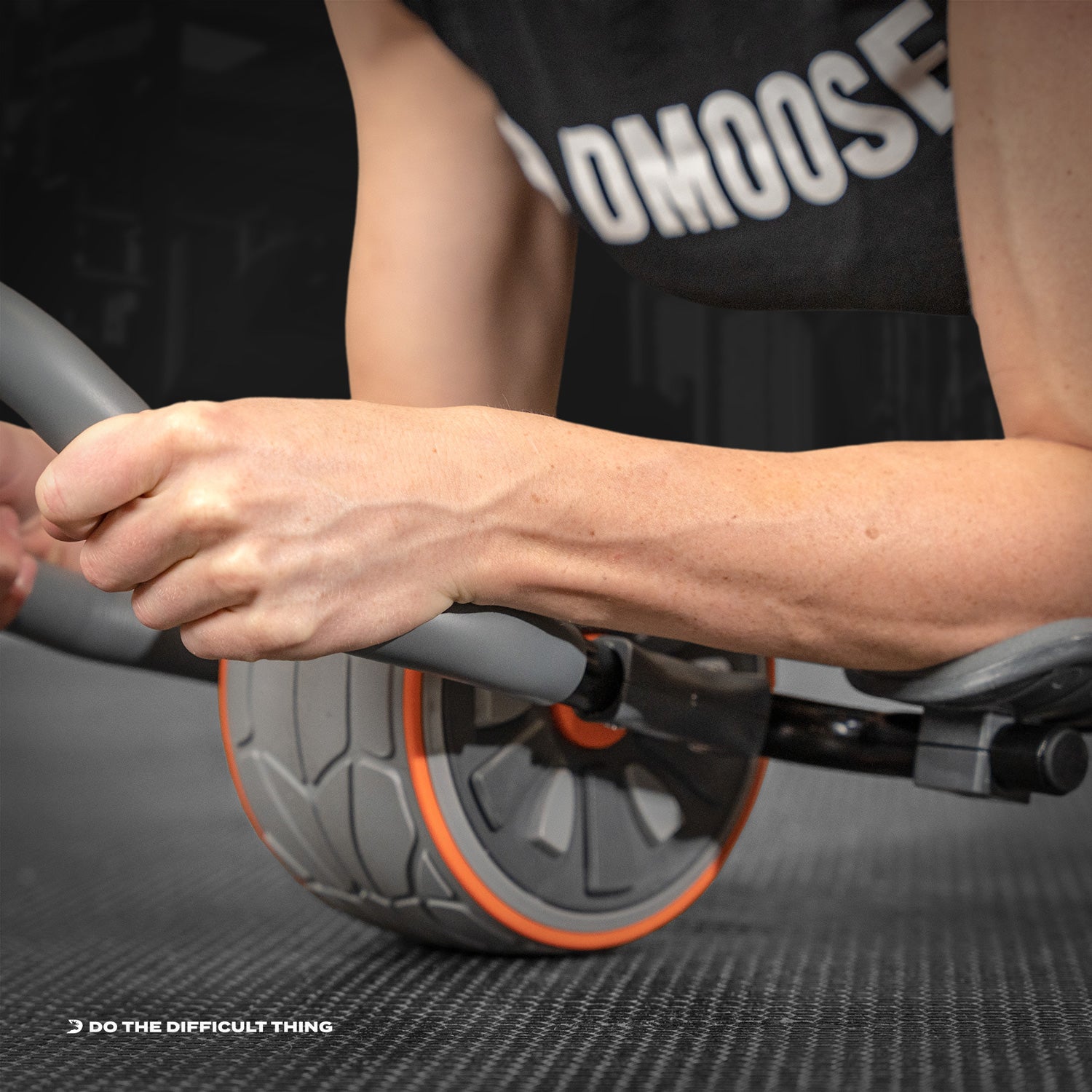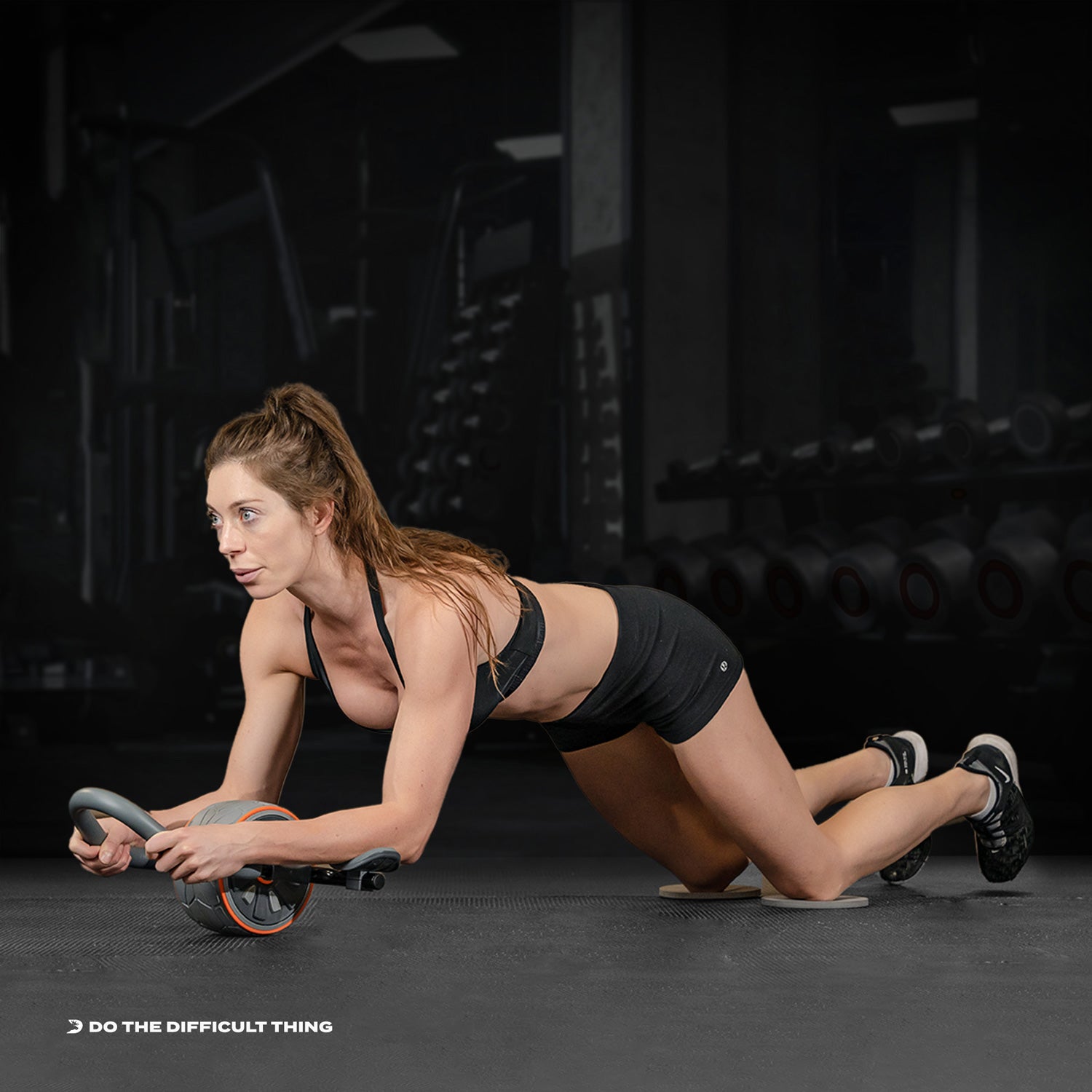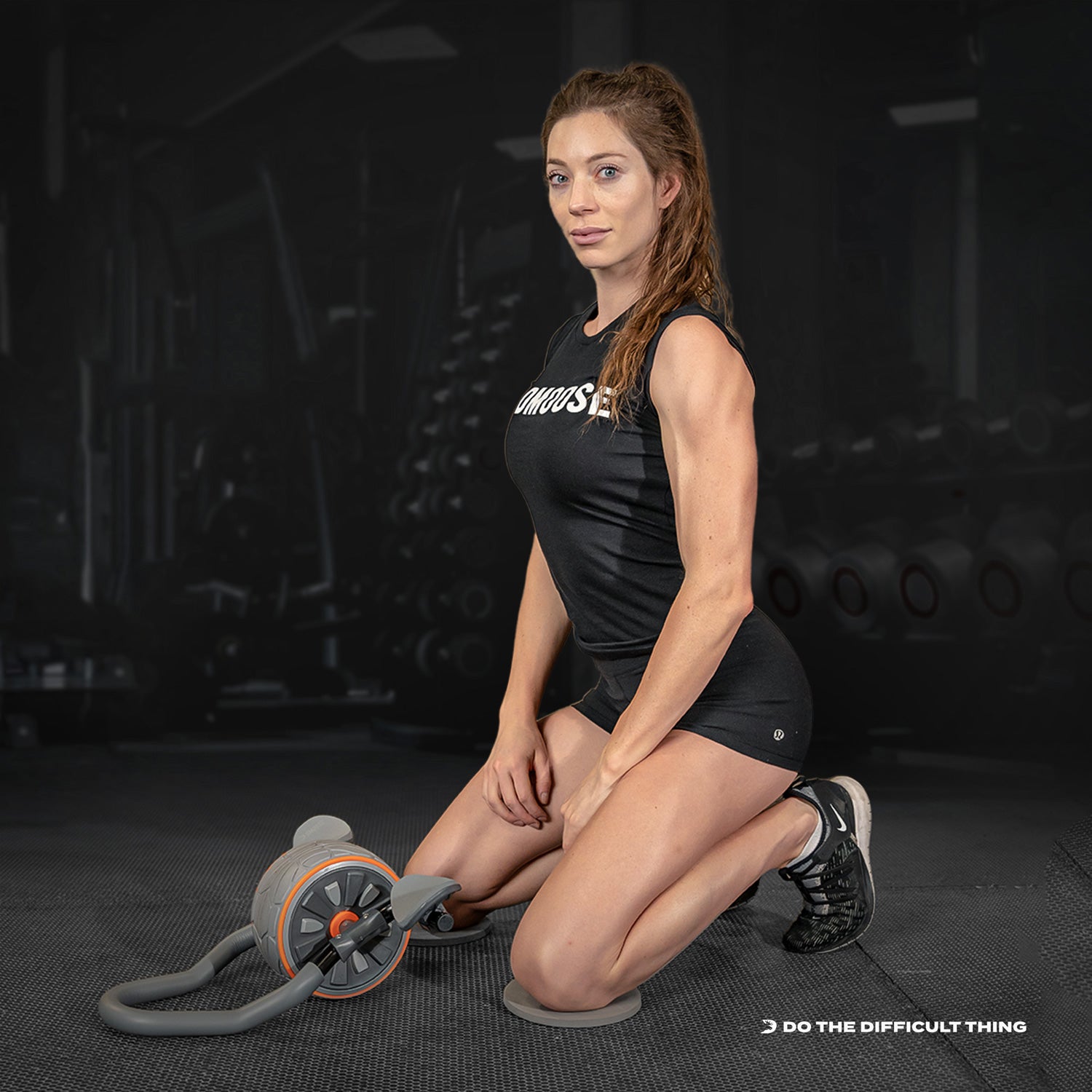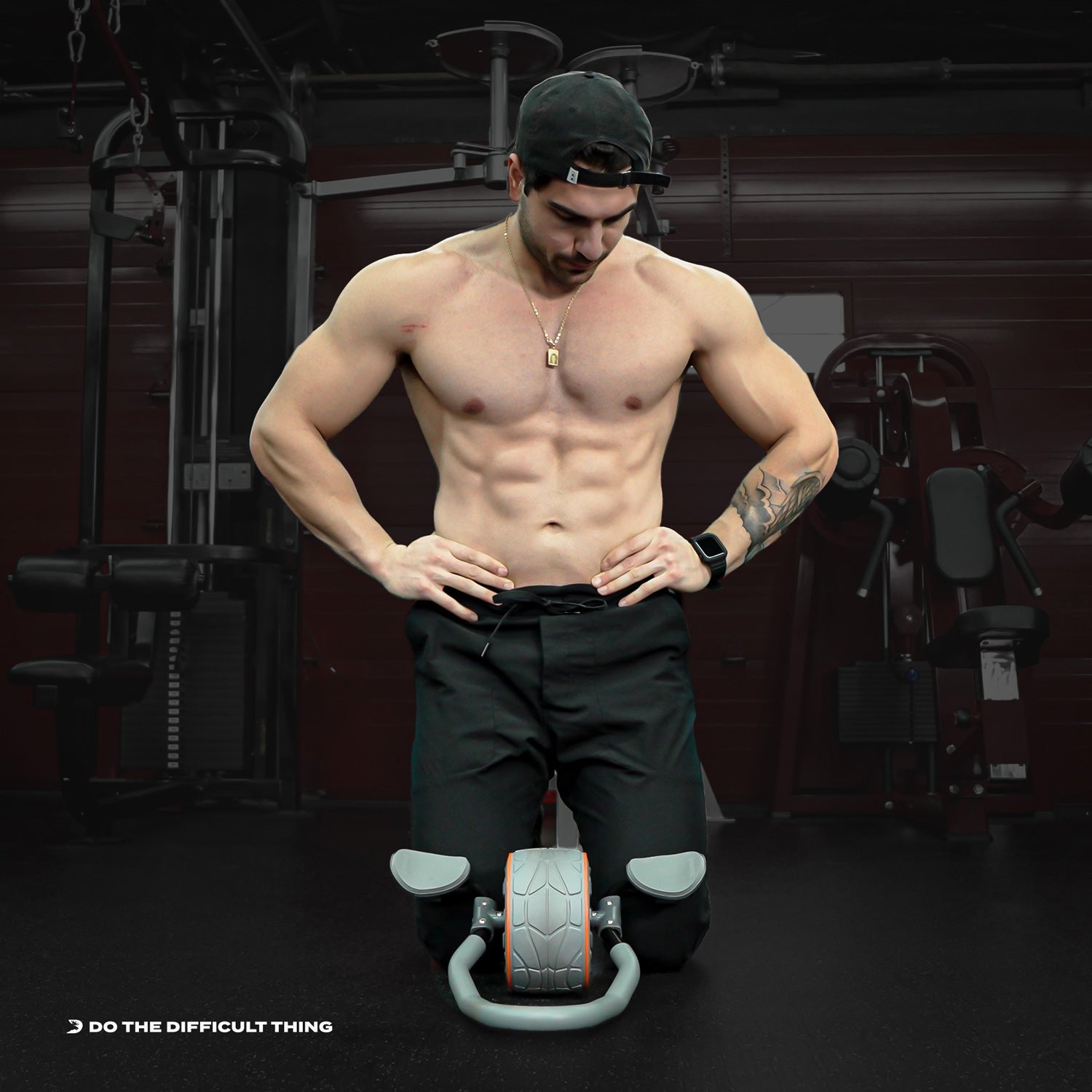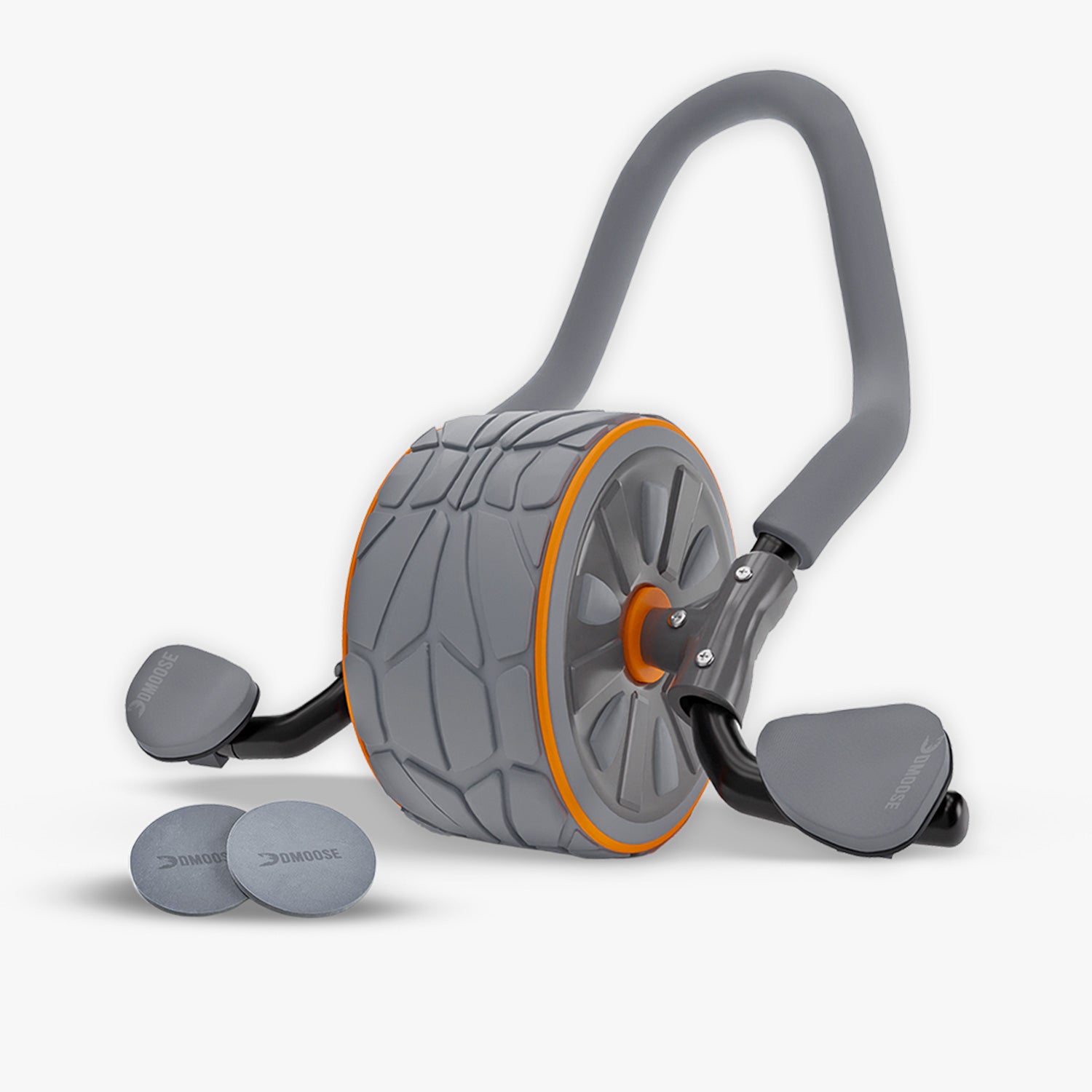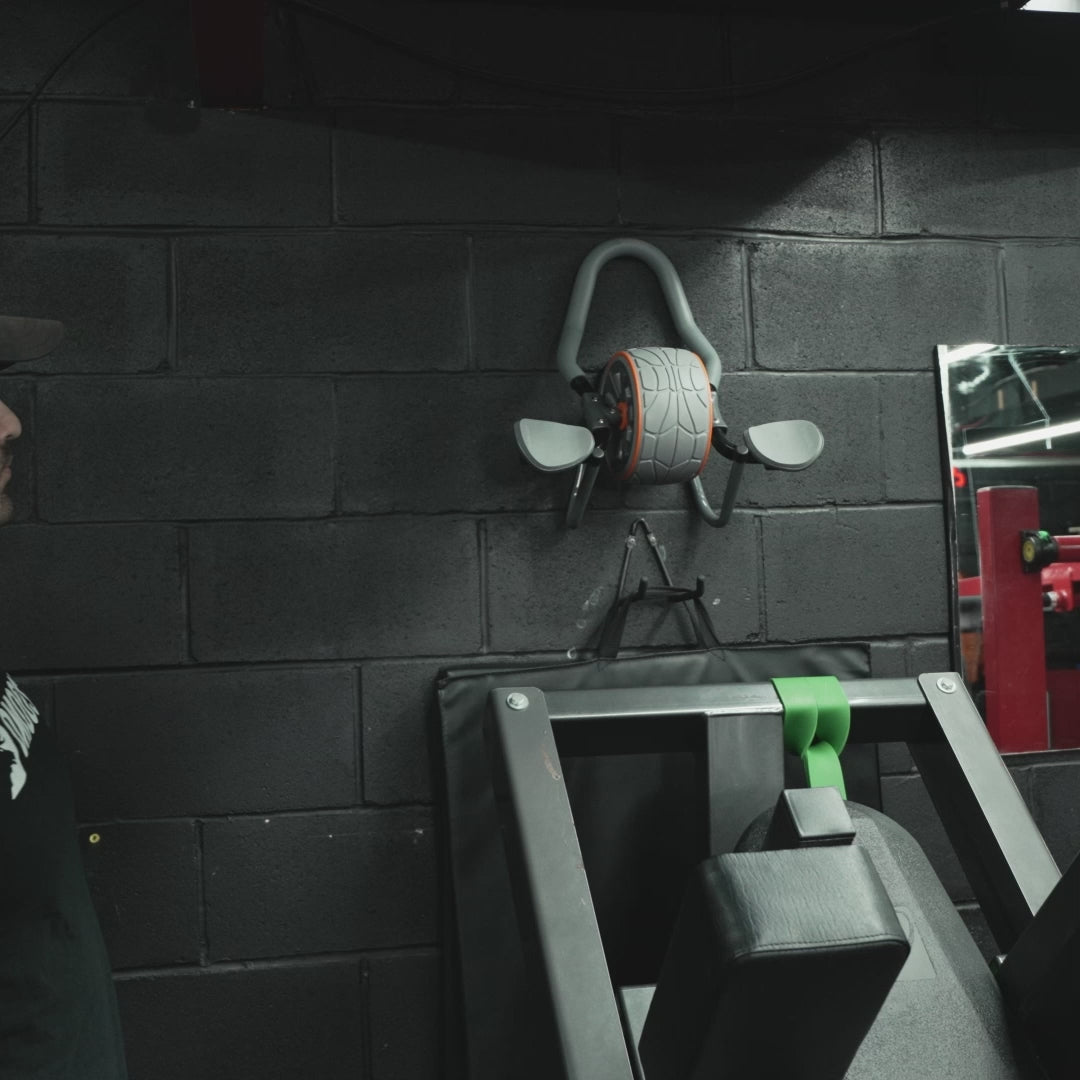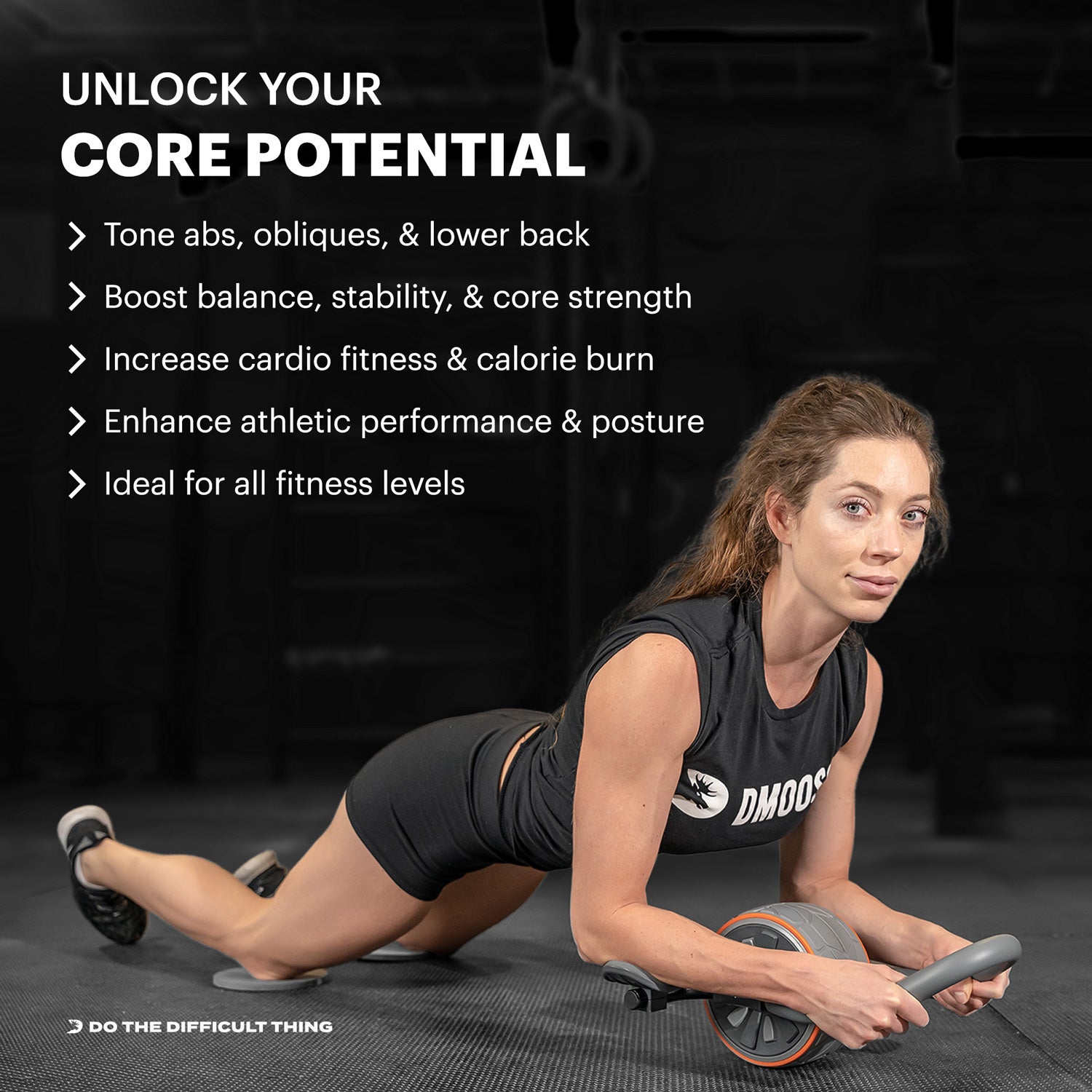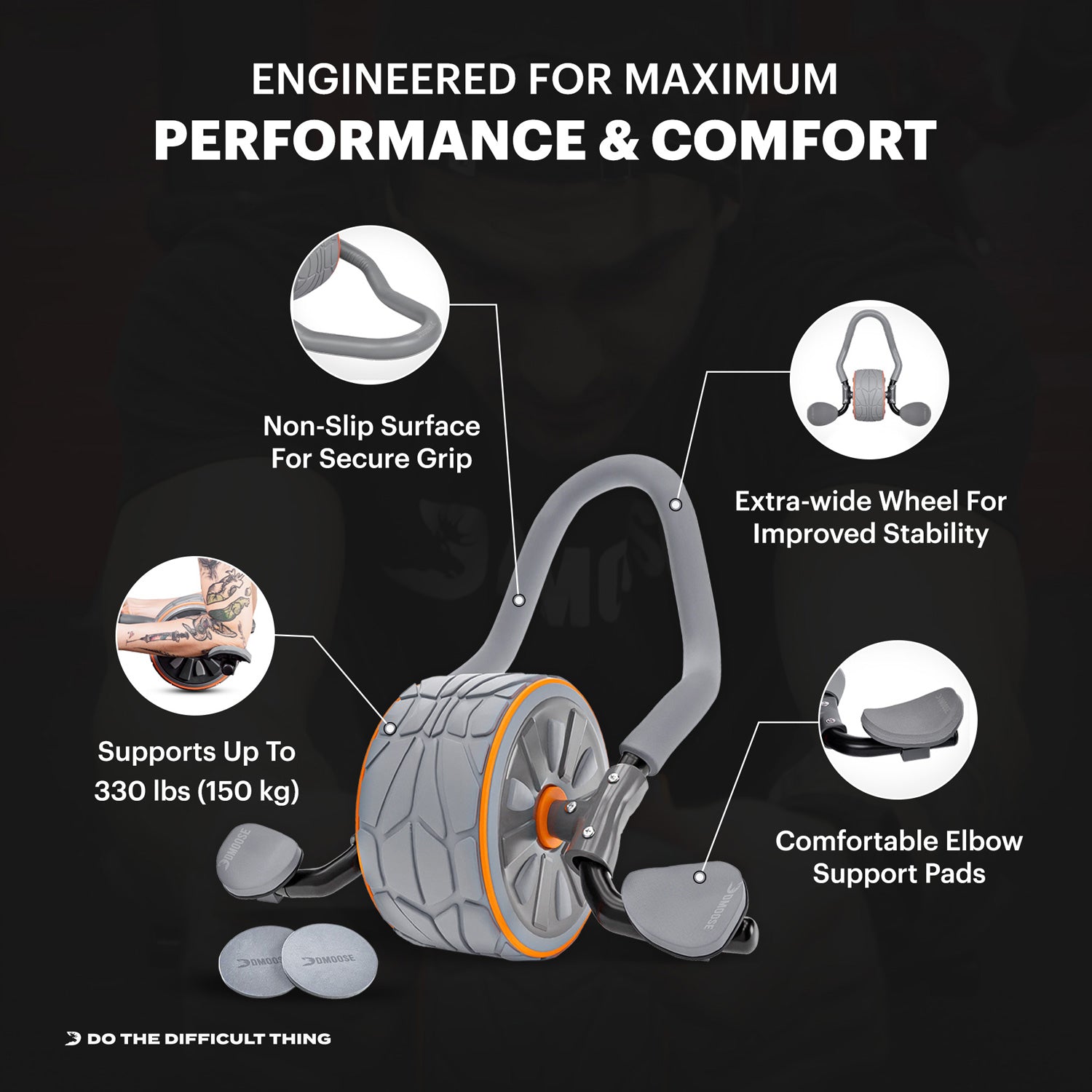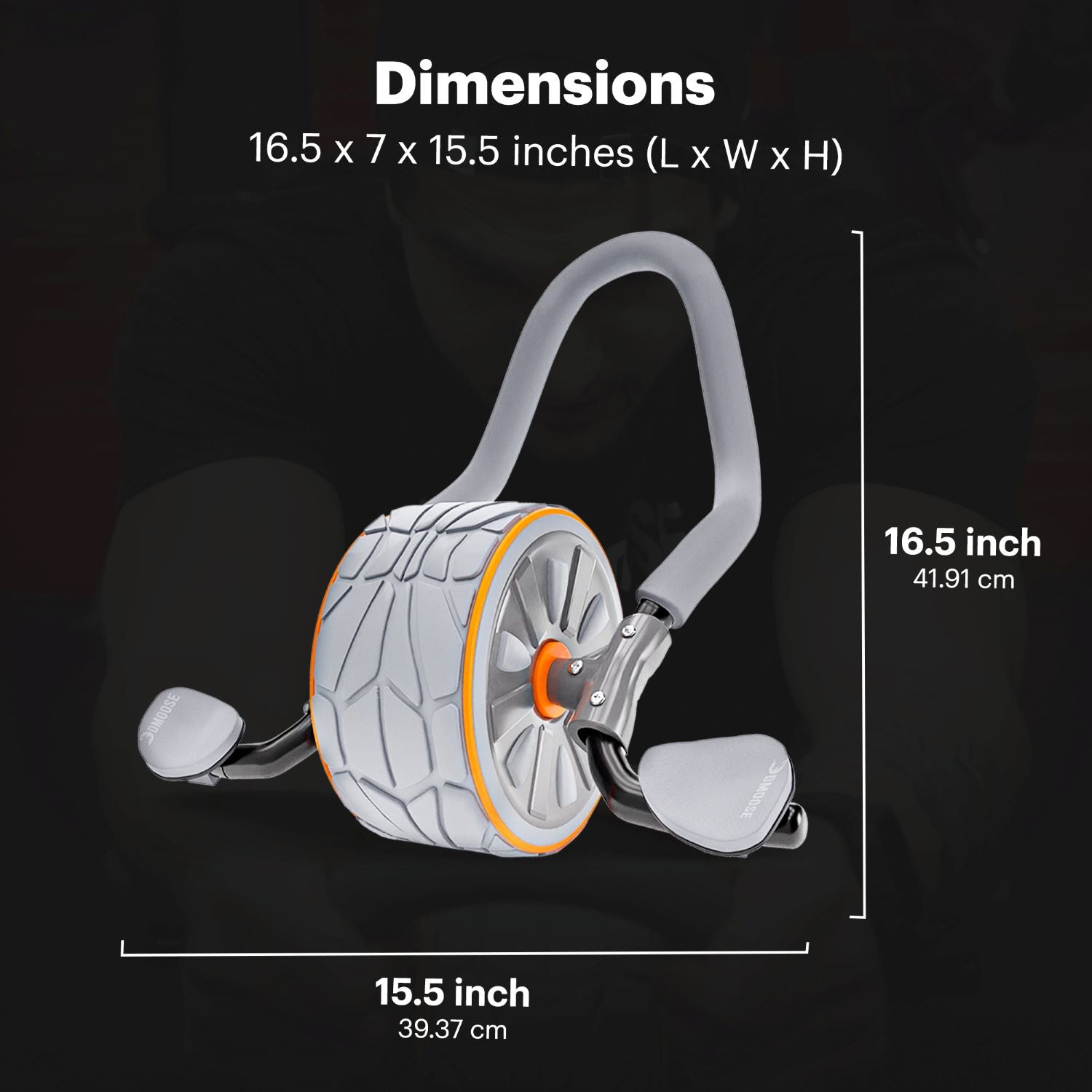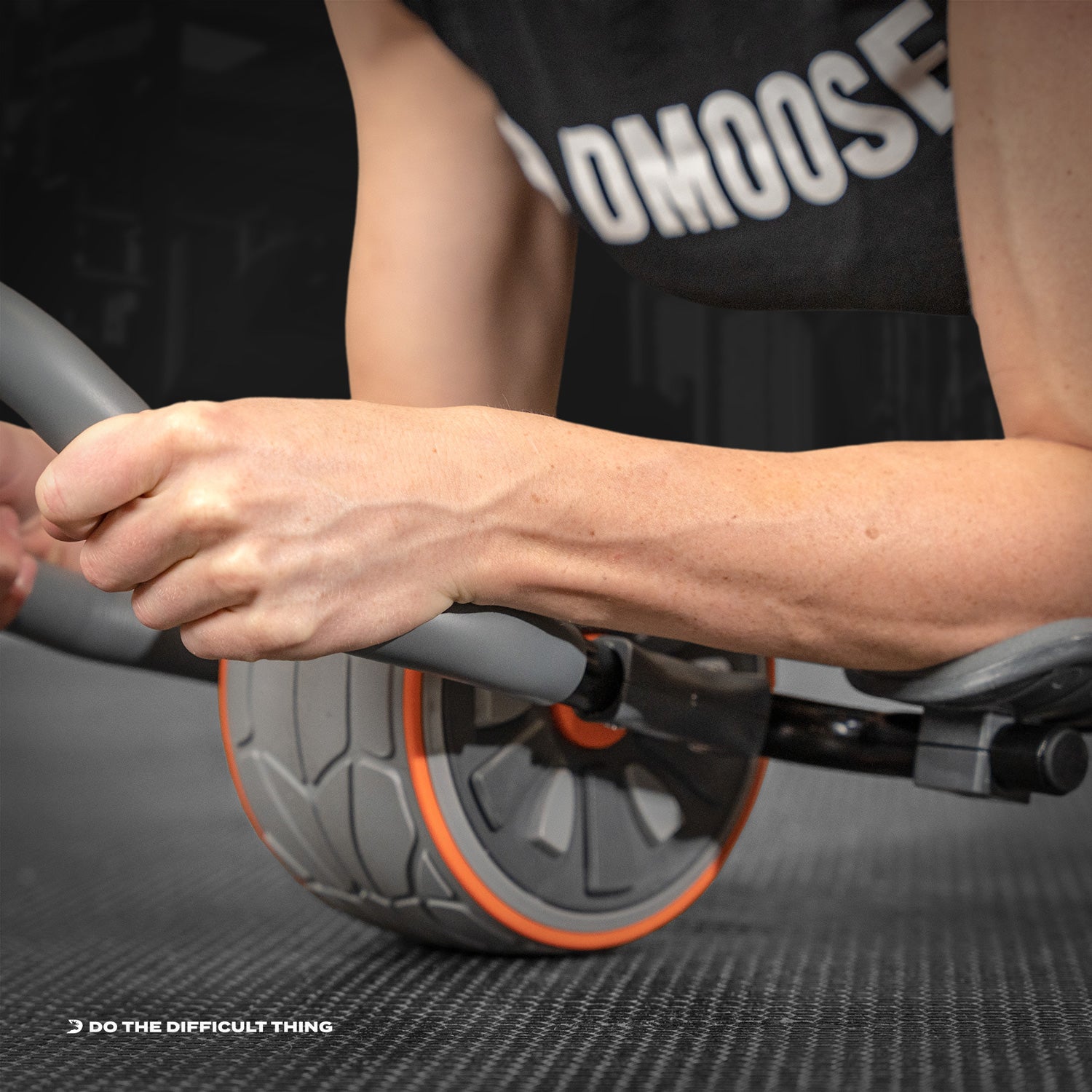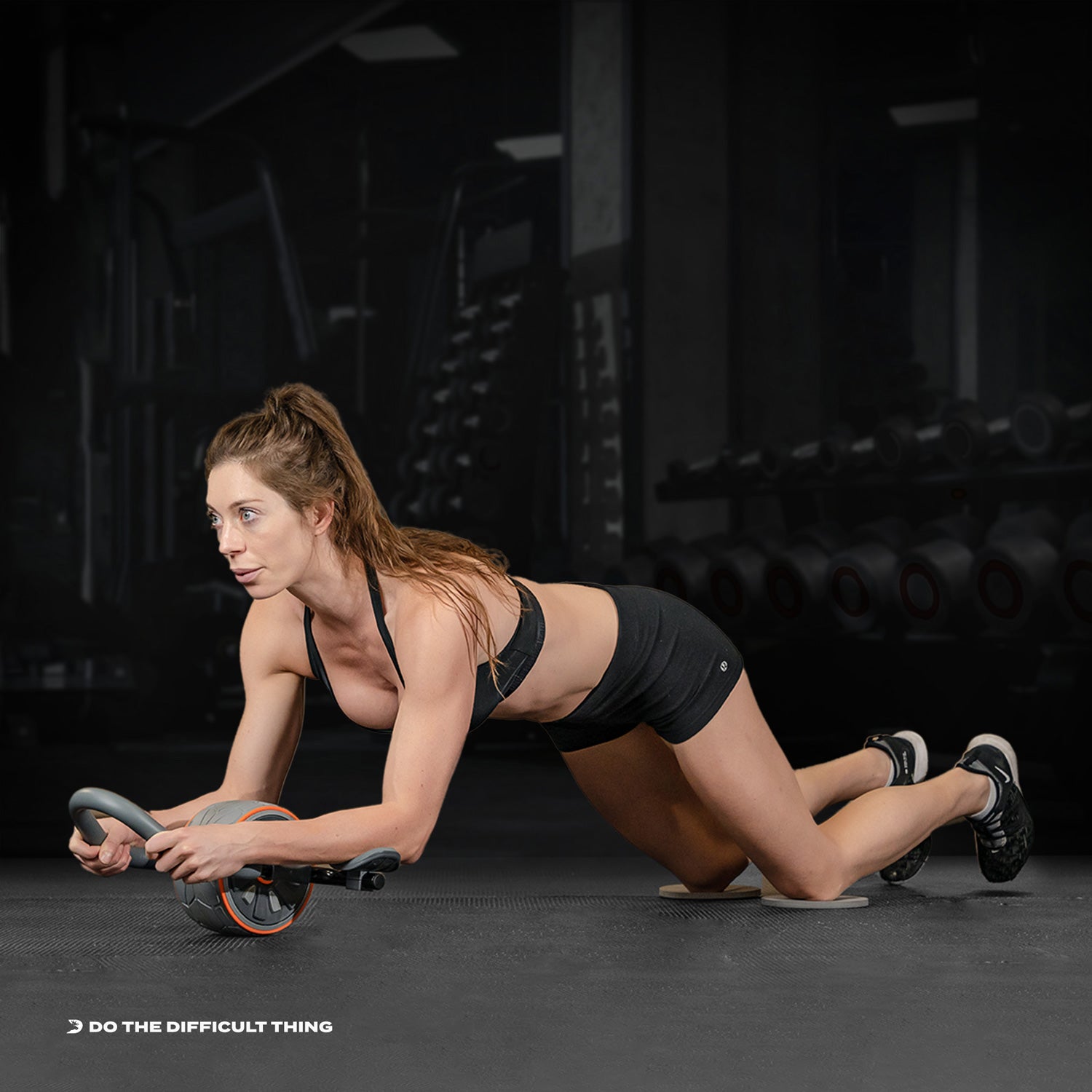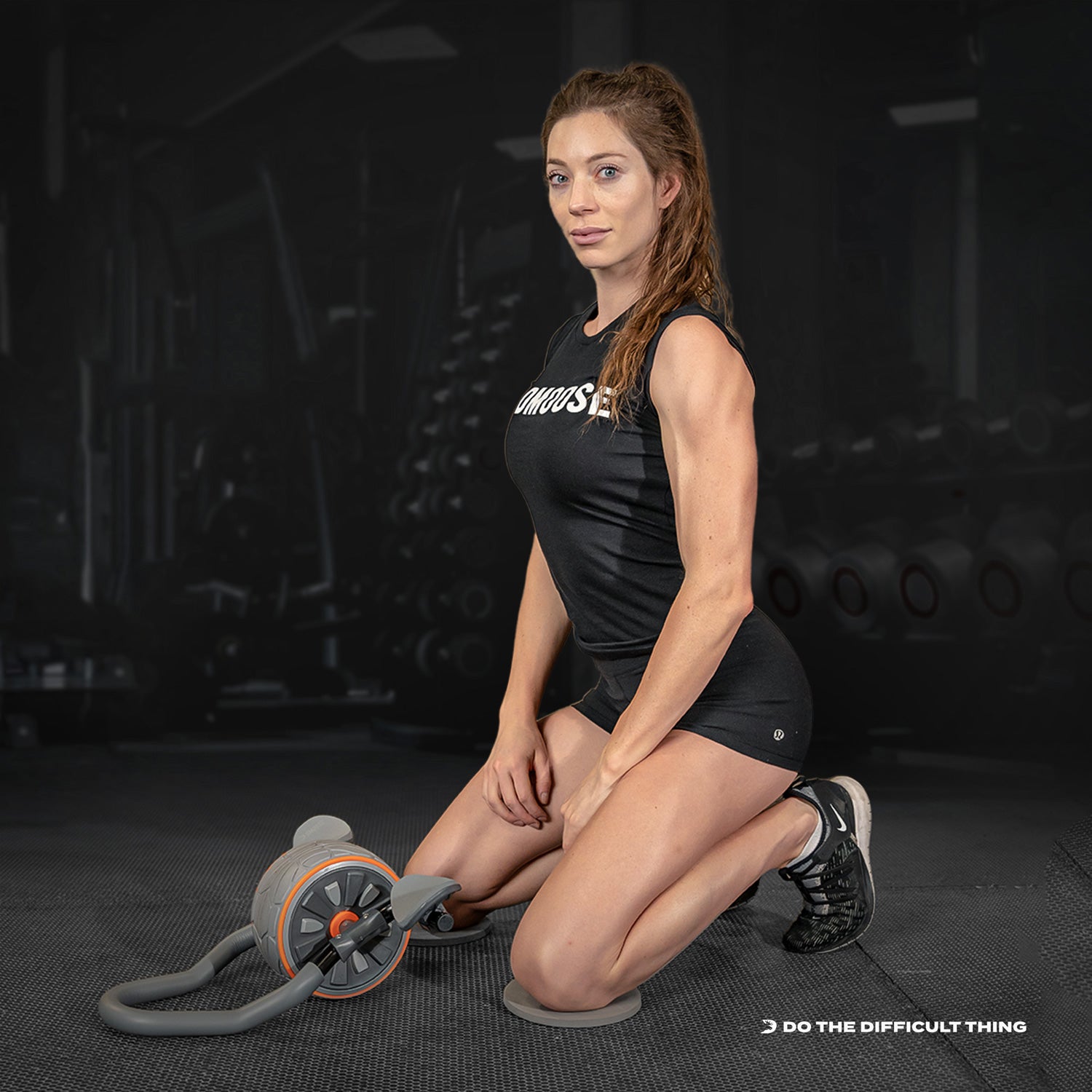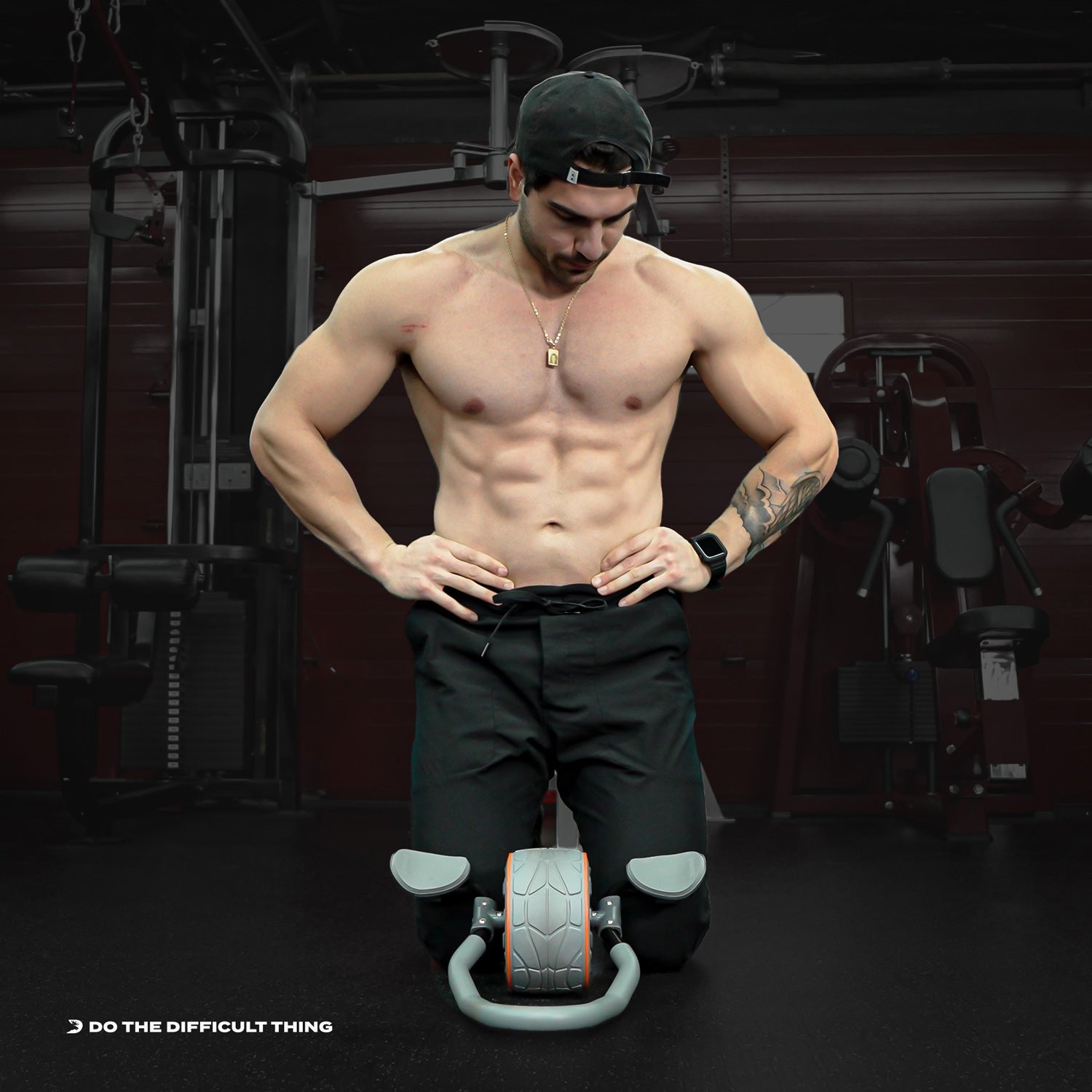 "Truly the best ab wheel roller out there." -Erick
-Inf%
Sale price
$104

​
Regular price
$0

​
Unit price
per
WHY DMOOSE AB ROLLER?
Elbow Support Design
Ensures proper posture during workouts.
Sweat-Resistant Pads
8 mm thick for added comfort.
Ultra-Wide Wheel
Provides better balance and stability.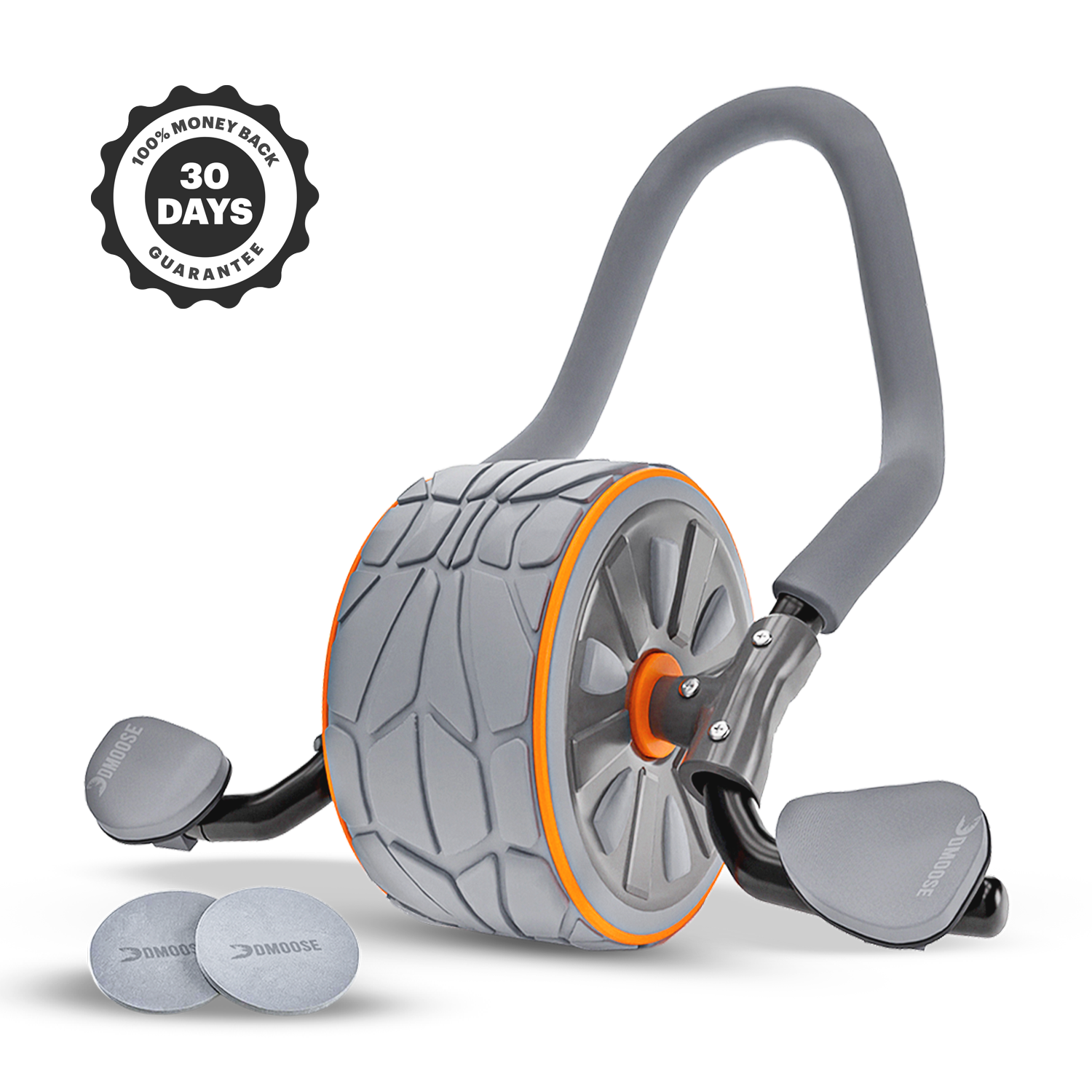 Non-Slip Wheel
Ensures secure grip and smooth rolling.
Compact Size
Easy to store and transport.
Versatile Use
Suitable for various fitness levels.
What Our Customers Are Saying
Game Changer for Core Workouts
This ab roller wheel has transformed my core workouts! The ultra-wide wheel provides great stability, and the non-slip surface ensures a secure grip. I've noticed significant improvements in my core strength since using this product. Highly recommended!
- Kelly H
Excellent Quality and Comfort
The elbow support design and sweat-resistant pads on this ab roller wheel make it incredibly comfortable to use. It's compact, easy to store, and the versatile design works for any fitness level. I'm extremely satisfied with my purchase.
- Johnnie J
Best Ab Roller I've Tried
This ab roller stands out with its ultra-wide, non-slip wheel and elbow support. Its sturdy construction and smooth rolling make workouts enjoyable. A fantastic addition to my fitness routine!
- Charlene T
Frequently Asked Questions
A. Our ab roller wheel can support users weighing up to 330 lbs (150 kg), ensuring a safe and effective workout experience for various body types.
A. Absolutely! This ab roller wheel is designed for versatile use, making it suitable for individuals at different fitness levels, including beginners. The ultra-wide wheel and non-slip design provide added stability and control.
A. No assembly is required for this ab roller wheel. It comes pre-assembled, so you can start your workout right away without any hassle.
A. Yes, our ab roller wheel is designed to work smoothly on various surfaces, including carpets. The non-slip wheel ensures secure grip and smooth rolling, regardless of the surface type.
A. To clean your ab roller wheel, simply use a damp cloth to wipe down the wheel and handles. Avoid using harsh chemicals, as they may damage the materials. Regularly check for any signs of wear or damage to ensure safe use.
A. The ab roller wheel primarily targets your core muscles, including the rectus abdominis, obliques, and lower back muscles. Additionally, it engages secondary muscle groups such as shoulders, chest, and hip flexors, providing a comprehensive workout for improved overall strength and stability.
More
Questions?
If you have any questions about this product please feel free to get in touch. We pride ourselves in the quality of our products and our customer service.
Ab Roller Wheel With Elbow Support