-29%
Sale price
$39

​
Regular price
$55

​
Unit price
per
& FREE Returns
Return this item for free
Free returns are available for the shipping address you chose. You can return the item for any reason in new and unused condition: no shipping charges
Learn more about free returns.
WHY DMOOSE COLLAGEN POWDER?
10g Collagen Peptide Powerhouse
Each serving packs a punch with 10 grams of Collagen Peptide complex.
Dual Collagen Types
Hydrolyzed Collagen Type 1 and 3 for comprehensive support.
Bovine Excellence
High-quality, bovine-sourced collagen peptides for maximum efficacy.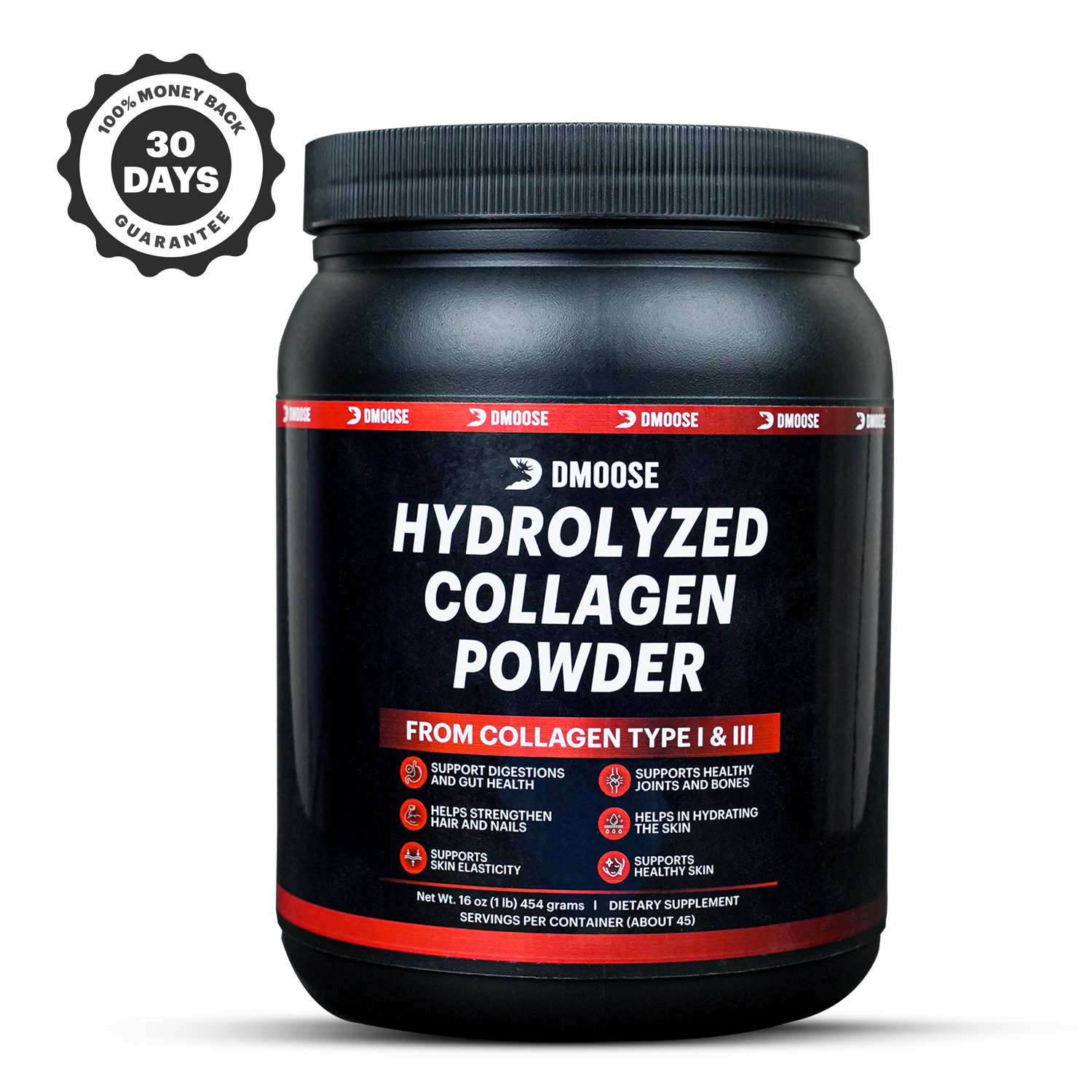 Protein Boost
9 grams of protein per serving to fuel muscle growth and recovery.
Hot or Cold Mix
Dissolves effortlessly in both hot and cold liquids.
Clean & Pure
No artificial additives or preservatives for a healthier you.
KNOW YOUR INGREDIENTS
Collagen Peptide Complex

Each heaping scoop contains a 10g Collagen Peptide Complex (from Hydrolyzed Collagen Type I & III), which enhances skin elasticity, promotes healthy hair, and improves joint health.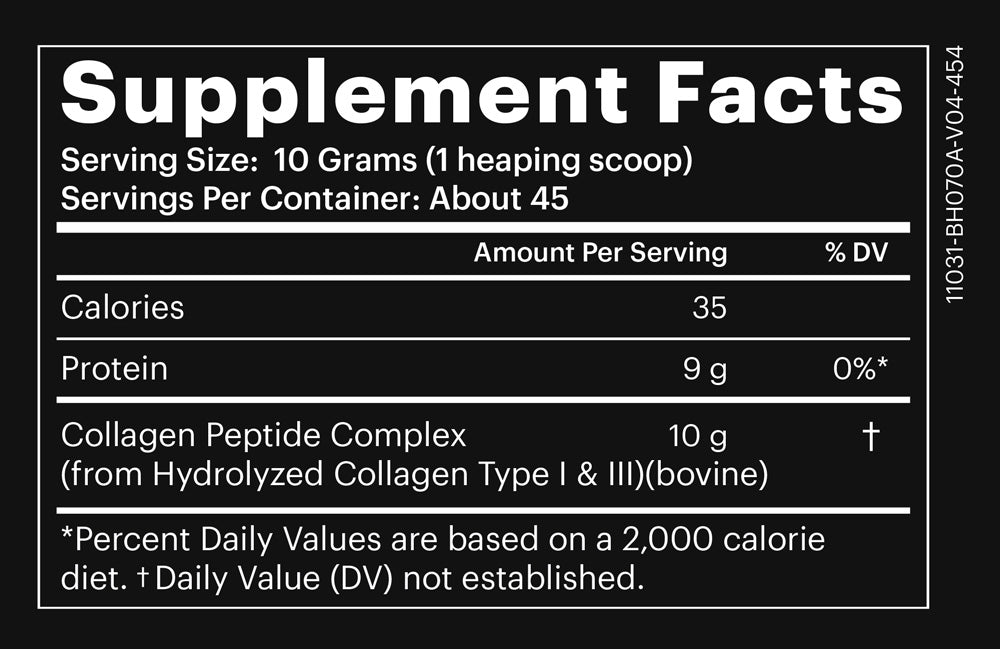 ×
What Our Customers Are Saying
Radiant Skin, Thanks to DMoose Collagen
"I can't believe how quickly I started seeing results with this collagen powder. My skin is smoother and more radiant, and my nails are growing faster than ever. It's become an essential part of my daily routine."
- Emily R
The Perfect Collagen Boost
"This collagen powder has been a game changer for my post-workout recovery. The added protein and easy mixability make it a no-brainer. Plus, I've noticed improvements in my hair and skin too. Great product!"
- James K
A Fountain of Youth in a Jar
"I've been using this collagen powder for two months and the results are amazing. My skin is glowing, my nails are stronger, and my joints feel better. It mixes easily in my morning coffee. Highly recommended!"
- Sarah T
Frequently Asked Questions
A. It is recommended to consume one serving (10 grams) of collagen powder daily for optimal results.
A. It's always best to consult with your healthcare provider before using any supplements, including collagen powder, during pregnancy or while breastfeeding.
A. Our collagen powder is sourced from bovine (cow), so it is not suitable for vegetarians or vegans.
A. Collagen powder is generally well-tolerated, but some individuals may experience mild digestive discomfort. If you have any concerns, consult your healthcare provider.
A. Results may vary depending on individual factors, but many users report noticeable improvements in skin, hair, and nails within 4-8 weeks of consistent use.
A. Yes, our collagen powder is designed to easily dissolve in both hot and cold liquids, such as coffee, smoothies, or water.
More
Questions?
If you have any questions about this product please feel free to get in touch. we pride ourselves in the quality of our products and our customer service.
Ultimate Hydrolyzed Collagen Powder