"Very good quality sync above average service." -Rohan Baichu
-Inf%
Sale price
$50

​
Regular price
$0

​
Unit price
per
Why DMoose Heavy Jump Rope?
Added Resistance
Provides an intense full-body workout with added resistance.
Non-Slip Rubber Handles
Offers a secure grip, reducing the risk of accidents.
Multiple Sizes and Weights
Choose the perfect fit for your fitness level.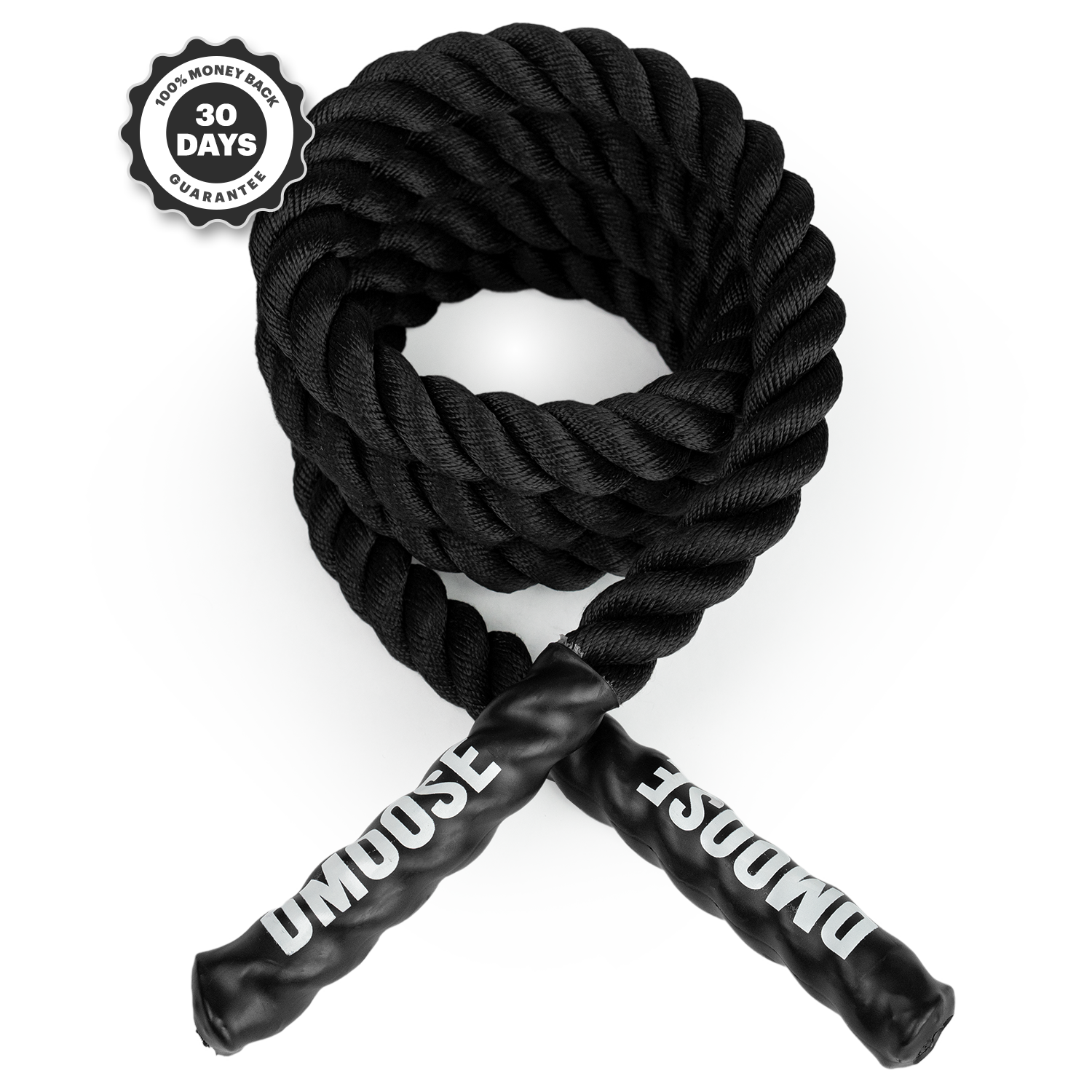 High-Quality Polyester Material
Ensures durability and longevity even with consistent usage.
CrossFit Ready
Ideal for high-intensity training and CrossFit enthusiasts.
Compact & Portable
The compact design lets you focus on your fitness wherever you go.
What Our Customers Are Saying
The Best Weighted Jump Rope!
"DMoose Heavy Jump Rope has exceeded my expectations! The weight and thickness challenge me in every session, helping me torch calories and build strength."
- Selina S
Great Addition to My CrossFit Training!
"As a CrossFit enthusiast, I needed a heavy jump rope to enhance my training. DMoose Heavy Jump Rope has been the perfect addition. It's sturdy, and the different sizes and weights let me customize my workouts."
- Chris M
Durable and Effective!
"I love how well-made this weighted jump rope is! The high-quality polyester material ensures it can withstand intense workouts. The added resistance has taken my cardio to a new level."
- Laura K
Frequently Asked Questions
A. Absolutely! DMoose Heavy Jump Rope offers progressive workouts for users of all fitness levels.
A. The rope is made of high-quality polyester, ensuring durability and smooth rotation.
A. We offer multiple sizes and weights, providing customization options to meet your needs.
A. A Weighted Jump Rope is heavier, offering increased resistance, intensifying workouts and building strength through muscle engagement. On the other hand, a simple jump rope is lighter, typically used for cardio and agility-focused training routines.
A. Absolutely! The non-slip handles provide a secure and comfortable grip during your workouts.
A. The frequency of using DMoose Weighted Jump Rope depends on your fitness goals. For general cardio fitness, incorporating it into your workout routine 2-3 times per week can be beneficial.
A. To clean the rope, use a damp cloth with mild soap and water to wipe away dirt or sweat. Make sure to dry it thoroughly before storage.
More
Questions?
If you have any questions about this product please feel free to get in touch. We pride ourselves in the quality of our products and our customer service.

Heavy Jump Rope