"Love this dip belt. Comfortable and holds a surprising amount of weight." -Cameron Low
-Inf%
Sale price
$54

​
Regular price
$0

​
Unit price
per
Why DMoose Dipping Belt with Chain?
6" Lumbar Support
Provides added comfort during workouts.
Coated D-Ring
Ensures secure attachment of weights.
Strong Reinforced Stitching
Enhances durability for long-lasting use.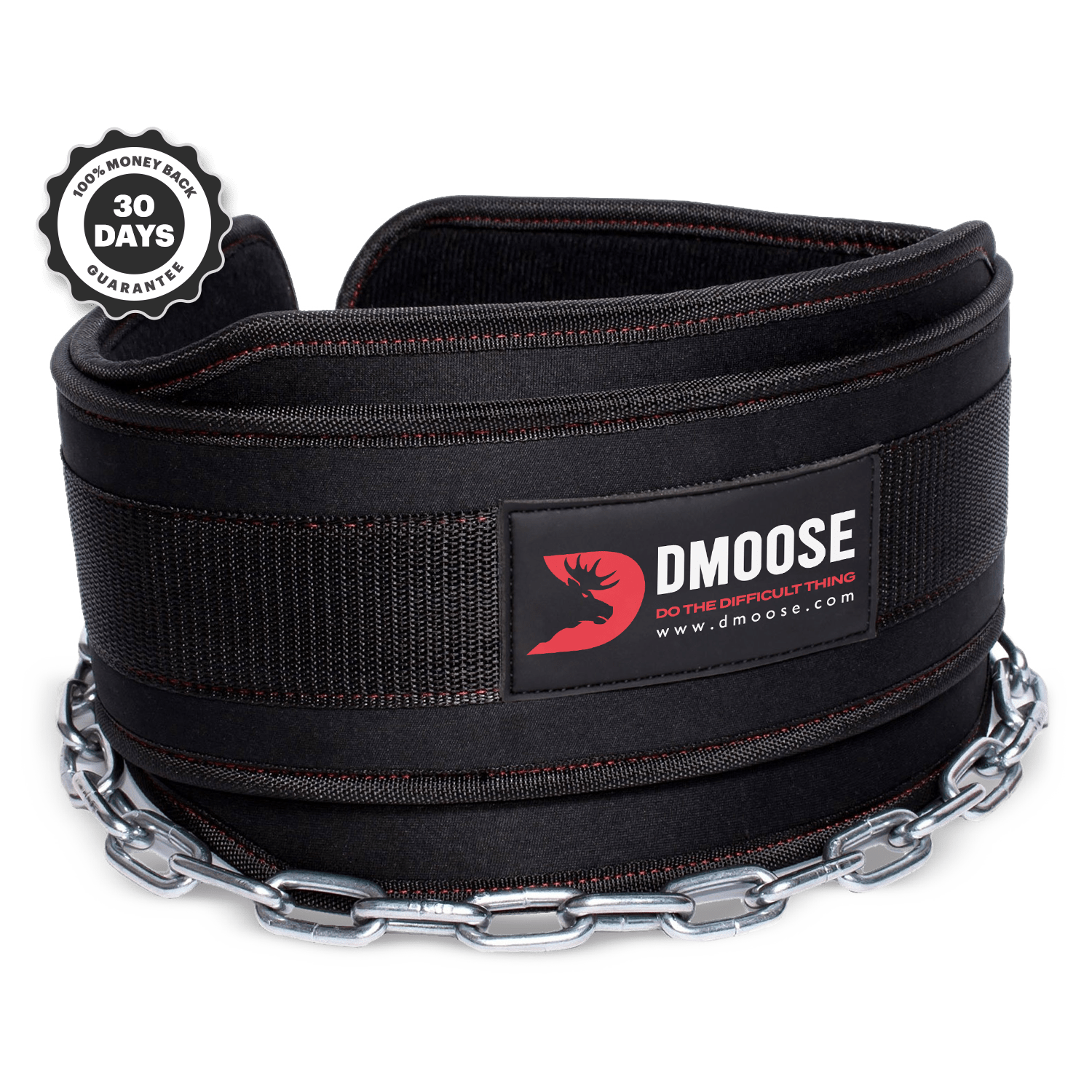 Tested at 350 lbs
Suitable for heavy-duty use.
36" Long Stainless Steel Chain
Allows for versatile weight adjustments.
Multiple Color Options
Choose the color that best suits your style.
What Our Customers Are Saying
Best Workout Investment!
"The DMoose dip belt has revolutionized my workouts. It's incredibly durable and comfortable. I've seen significant improvements in my strength and physique."
- Jake T
A Must-Have for Fitness Enthusiasts!
"This belt is a game-changer. The added weight has enabled me to push past my limits and achieve my fitness goals faster. Highly recommend the DMoose dip belt!"
- Emily R
Quality at Its Best
"The quality of this dip belt is top-notch. It fits snugly around the waist and holds up well under heavy weights. Worth every penny!"
- Tom S
Frequently Asked Questions
A. The DMoose dip belt with chain is perfect for pull-ups, dips, and weightlifting.
A. Yes, the 36-inch long chain can be adjusted to accommodate various weights.
A. The belt is designed with a 6-inch lumbar support for maximum comfort.
A. Yes, the belt is tested at 350 lbs and is suitable for heavy-duty use.
A. Absolutely, the DMoose dip belt is designed to be used by both men and women.
A. The belt is available in multiple color options. Please check the product page for availability.
More
Questions?
If you have any questions about this product please feel free to get in touch. We pride ourselves in the quality of our products and our customer service.
Dip Belt With Chain