-Inf%
Sale price
$21

​
Regular price
Unit price
per
& FREE Returns
Return this item for free
Free returns are available for the shipping address you chose. You can return the item for any reason in new and unused condition: no shipping charges
Learn more about free returns.
Why DMoose Squat Pad?
High-Density Eva Foam
Premium quality foam for maximum comfort and support
Ergonomic Shape
The pad's contour perfectly fits your shoulders for better lifting
2 Velcro Straps
The secure locking system for a worry-free workout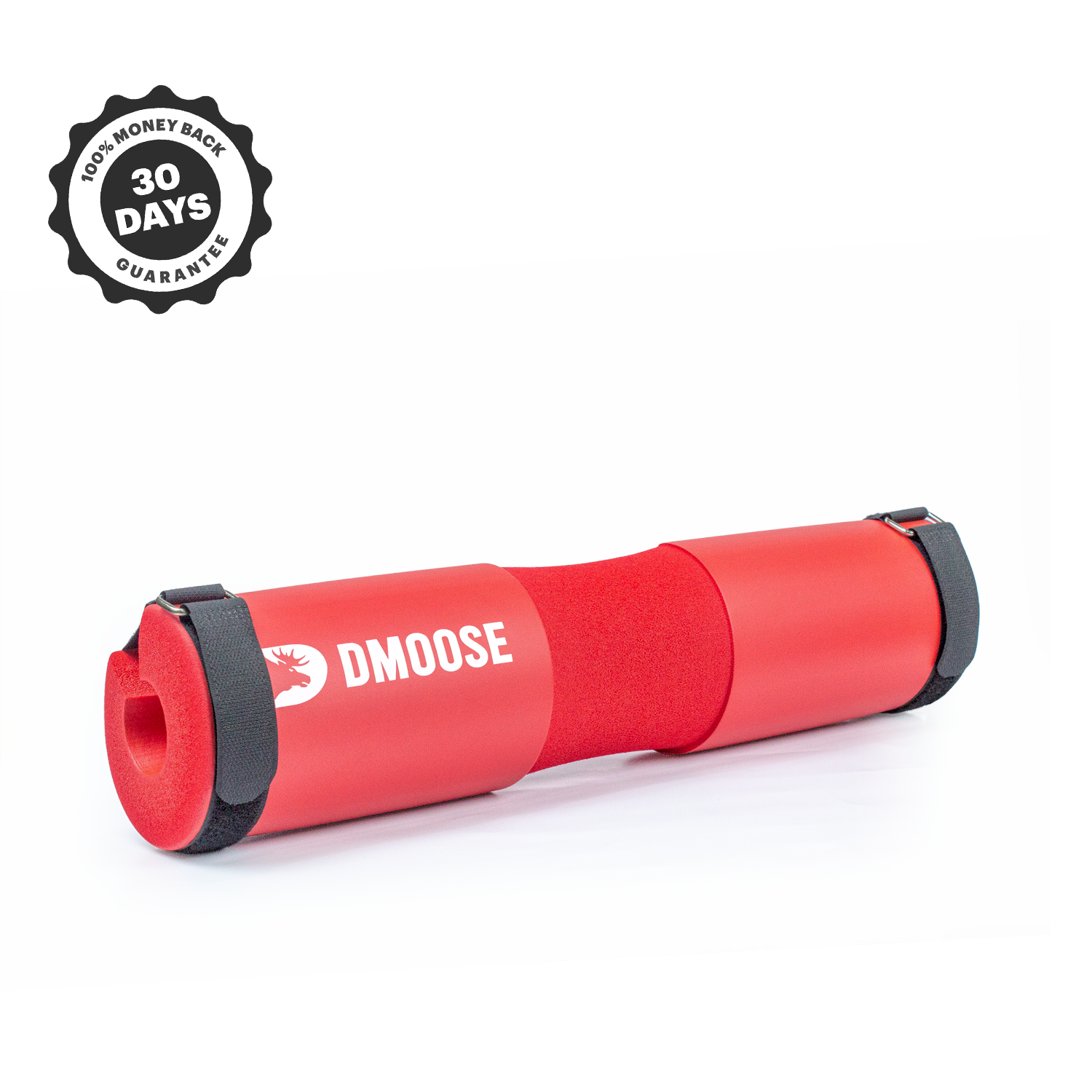 Waterproof and Non-Slip Material
Grip and stability during intense lifts
Thick Foam
Thick cushioning ensures utmost neck support
Durable Construction
Built to withstand heavy use
What Our Customers Are Saying
Game-Changer for Squats!
"This squat pad has transformed my squatting experience! It's so comfortable and makes a significant difference in my performance during hip thrusts. I can now focus on lifting heavier and setting new PRs. Highly recommended for female fitness enthusiasts trying to get an ideal lower body form!"
- Sarah P
A Must-Have Gym Accessory!
"The DMoose squat barbell pad is fantastic! It fits perfectly on the bar, and the non-slip surface is excellent. I use it for every squat session, and it's become an essential part of my gym routine. Definitely worth the investment!"
- John D
Comfortable and Durable!
"I've tried a few squat pads before, but the DMoose weightlifting pad stands out. The foam is thick and provides excellent support. Plus, it's easy to clean after workouts. I'm impressed with its durability and recommend it to any weightlifter."
- Lisa M.
Frequently Asked Questions
A. Yes, with its two Velcro straps, installation is quick and hassle-free.
A. Absolutely! The pad can be used for various exercises that involve a barbell. It is highly recommended for hip thrusts as it is very effective for lower body toning.
A. Yes, the waterproof material makes it easy to clean after each use.
A. Yes, the ergonomic design allows it to fit all standard barbells.
A. The squat pad features two Velcro straps, ensuring a secure fit during workouts.
A. Absolutely! The pad is made from high-quality, waterproof, and non-slip material for long-lasting use.
More
Questions?
If you have any questions about this product please feel free to get in touch. We pride ourselves in the quality of our products and our customer service.

Barbell Squat Pad for Weightlifting