-Inf%
Sale price
$29

​
Regular price
Unit price
per
Why DMoose Thyroid Support Supplement?
Thyroid Harmony
Experience support for a healthy thyroid function with our supplement.
Hormonal Balance
DMoose Thyroid Support is formulated to help maintain hormonal balance.
Potent Blend
DMoose thyroid supplement includes essential nutrients like L-Tyrosine, Ashwagandha, and Schisandra Powder.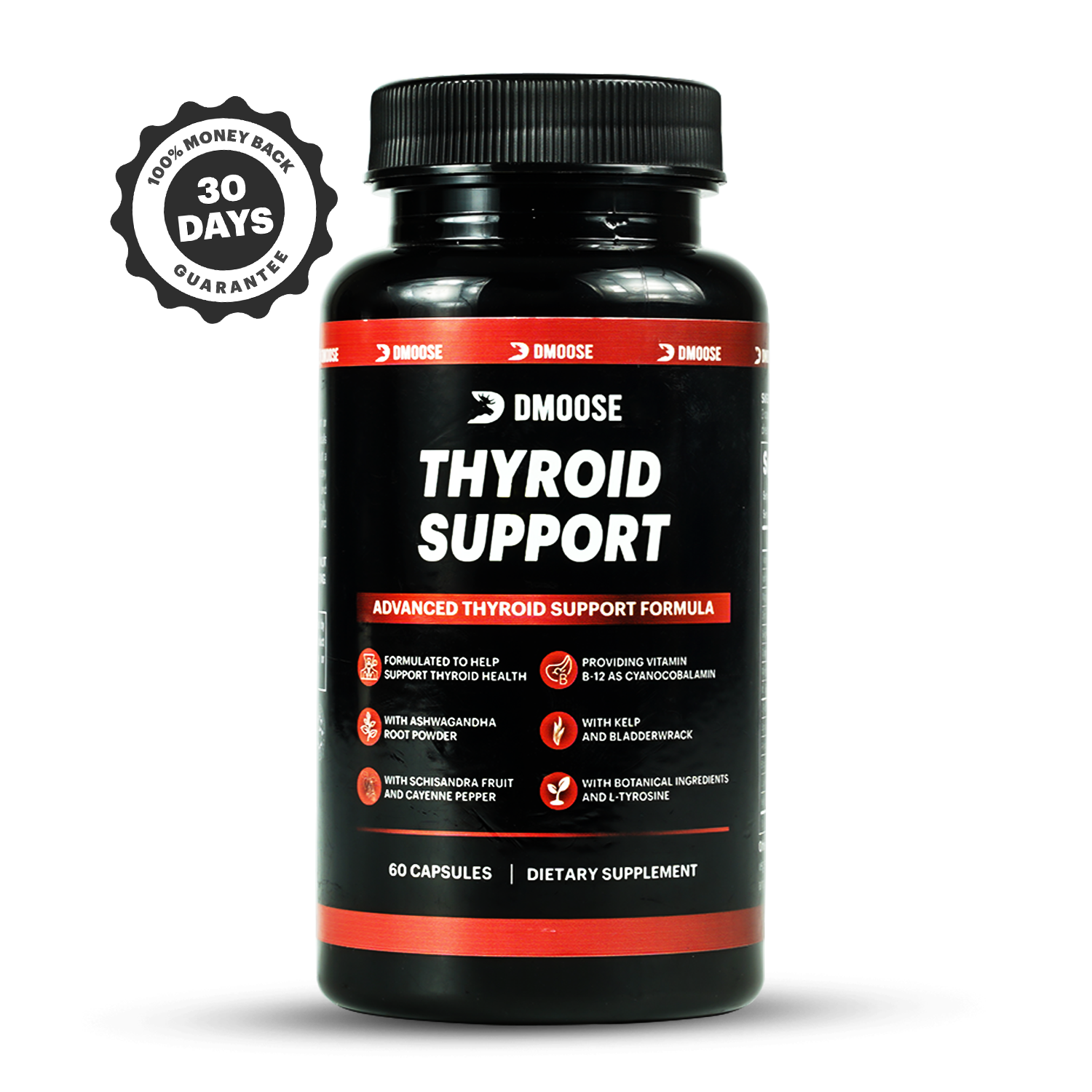 Rich in Iodine
Get natural iodine from Kelp, which is vital for maintaining proper thyroid function.
Herbal Support
Embrace a healthier lifestyle with our herbal formula, which offers natural thyroid support.
Easy-to-Swallow Capsules
Our easy-to-swallow capsules make staying healthy a breeze!
Know Your Ingredients
Vital Vitamins and Minerals for Optimal Health!

Our advanced formula is packed with key vitamins and minerals. Vitamin B-12 fuels energy and nervous system health, Iodine is vital for thyroid function. Magnesium supports muscle function and energy metabolism. Selenium defends against oxidative stress, Copper aids energy and iron metabolism. Manganese strengthens bones and boosts metabolism, while Molybdenum supports enzymes.
Advanced Formula with Potent Herbal Ingredients!

Our advanced formula is enriched with potent herbal ingredients. Enjoy stress relief with Ashwagandha Root Powder, endurance with Schisandra Fruit Powder, and thyroid support with Bladderwrack Thallus Powder's iodine. Boost metabolism and aid digestion with Cayenne Pepper Fruit Powder, while Kelp provides natural iodine for thyroid function. Optimize thyroid hormone production with essential amino acid L-Tyrosine.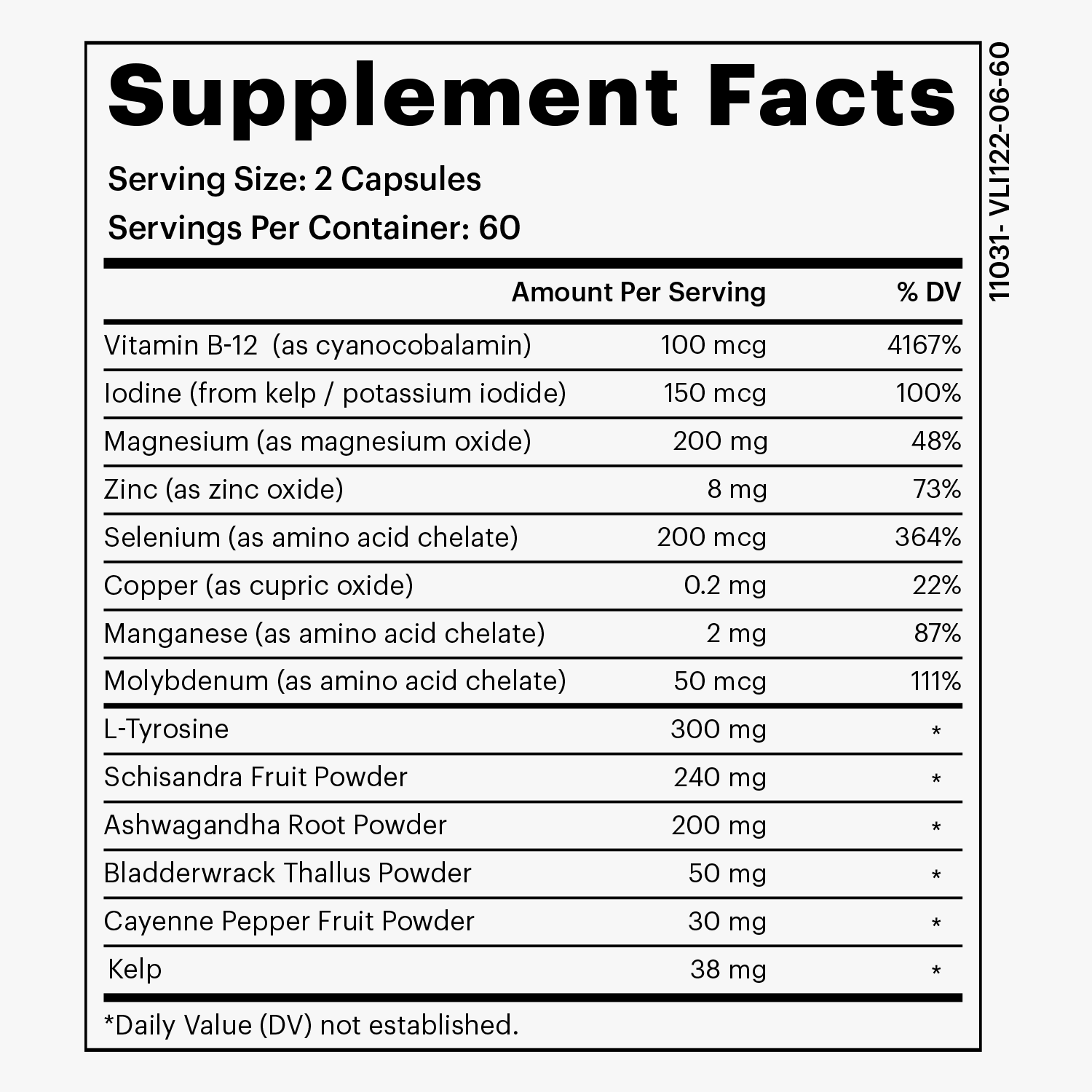 ×
Frequently Asked Questions
A. Anyone experiencing symptoms of an underactive thyroid, such as fatigue, unexplained weight gain, and mood swings, can benefit from our supplement. It's also ideal for fitness enthusiasts like bodybuilders and CrossFit athletes.
A. Our supplement contains a powerful blend of 14 thyroid-supporting nutrients. The list includes highly effective ingredients such as L-Tyrosine, Ashwagandha, Schisandra Powder, and Kelp for natural iodine.
A. It is recommended to take two capsules daily with meals or as directed by your health consultant.
A. Our supplement is made with high-quality ingredients and adheres to strict standards. However, always consult your healthcare provider before starting any new supplement regimen.
A. While individual results may vary, most users report noticeable improvements within a few weeks of regular use.
A. Our supplements are proudly made in a GMP-certified facility in the USA.
More
Questions?
If you have any questions about this product please feel free to get in touch. We pride ourselves in the quality of our products and our customer service.
DMoose Thyroid Support for Vibrant Vitality