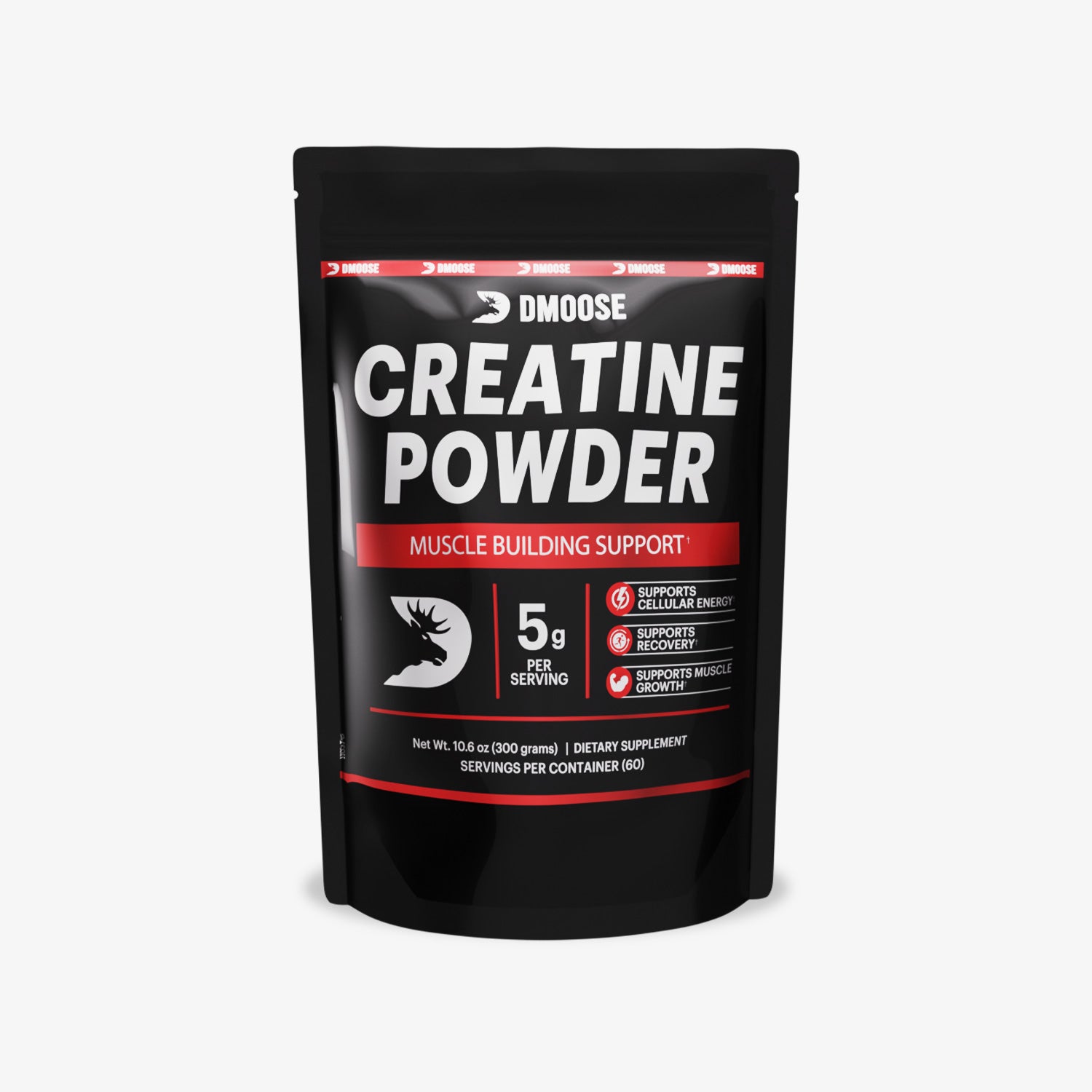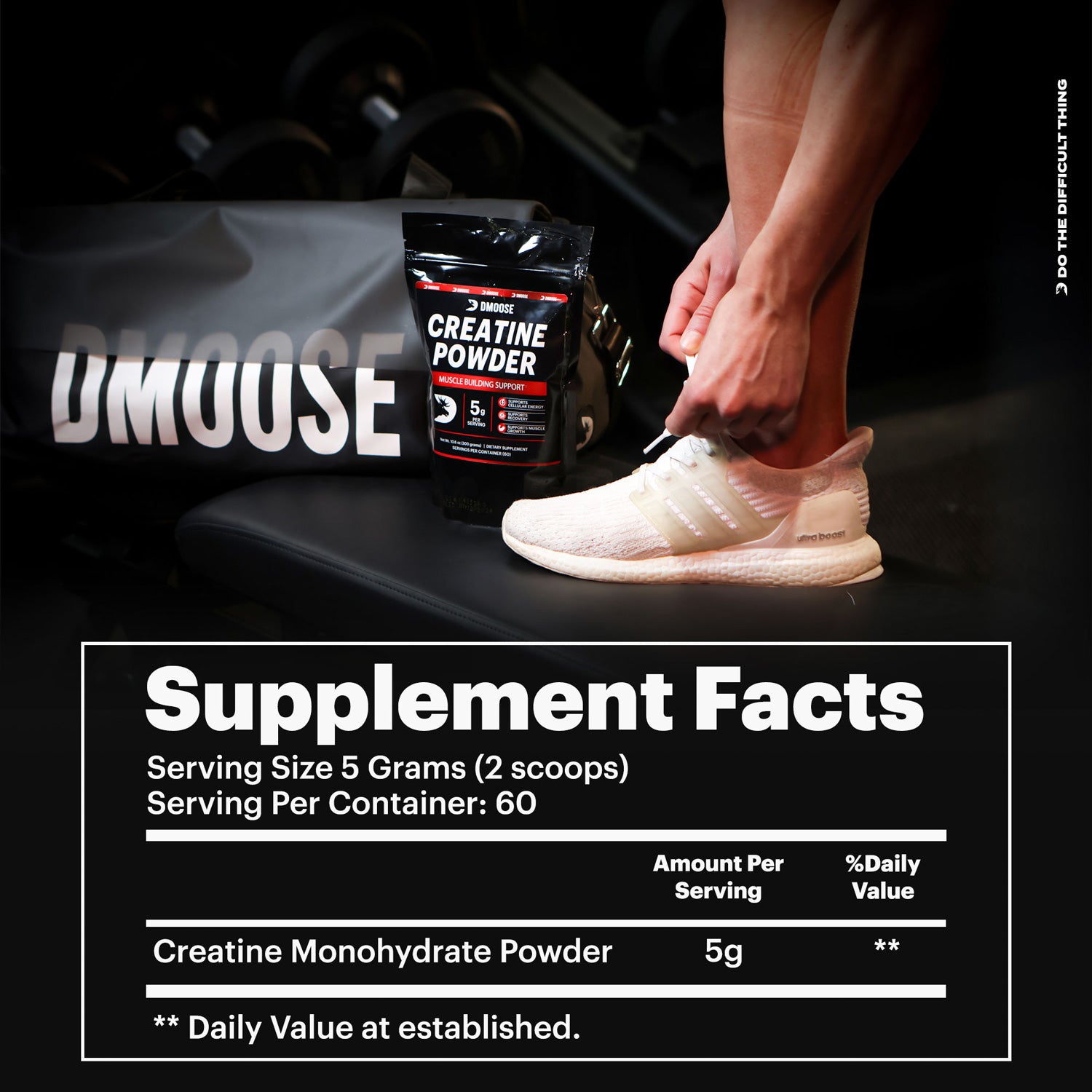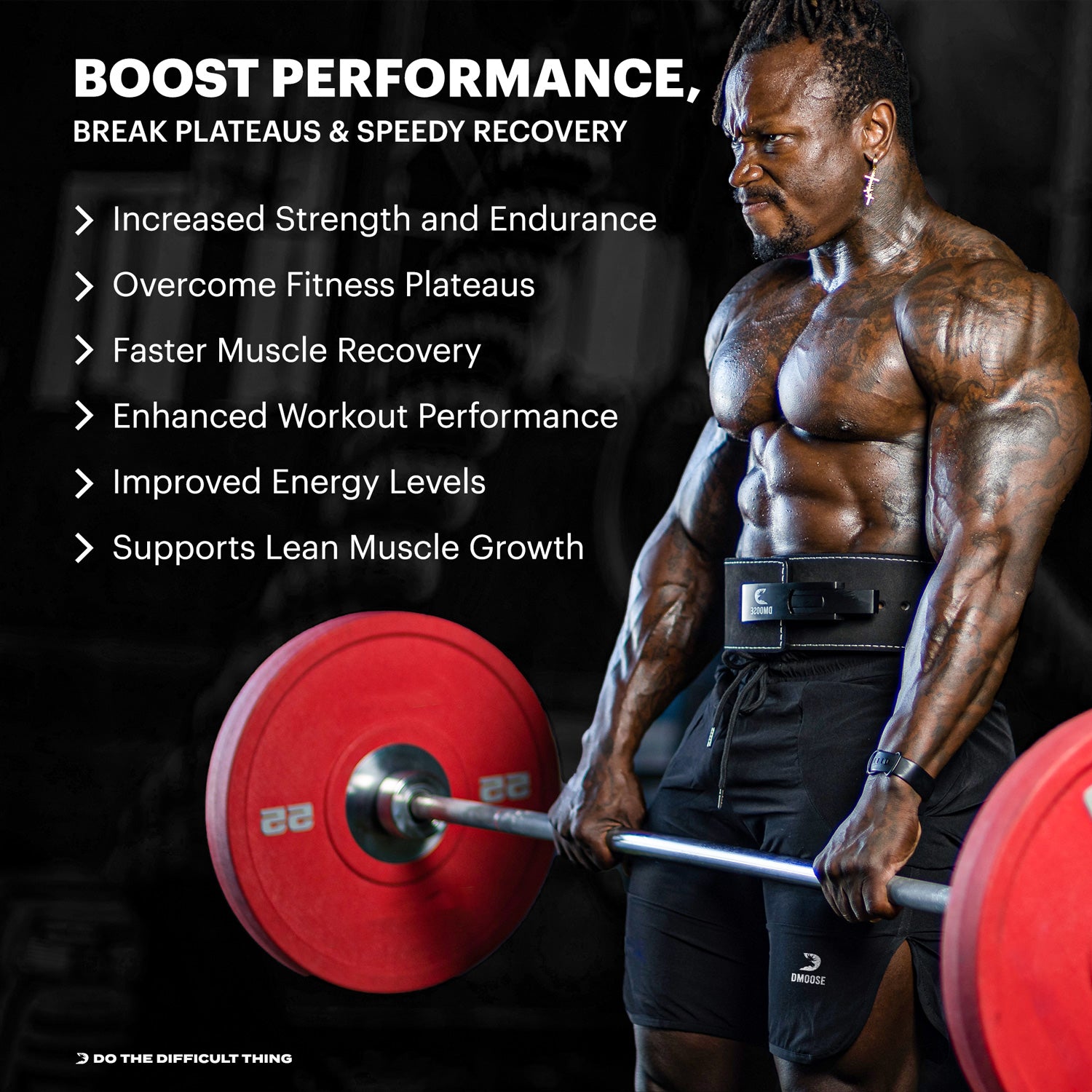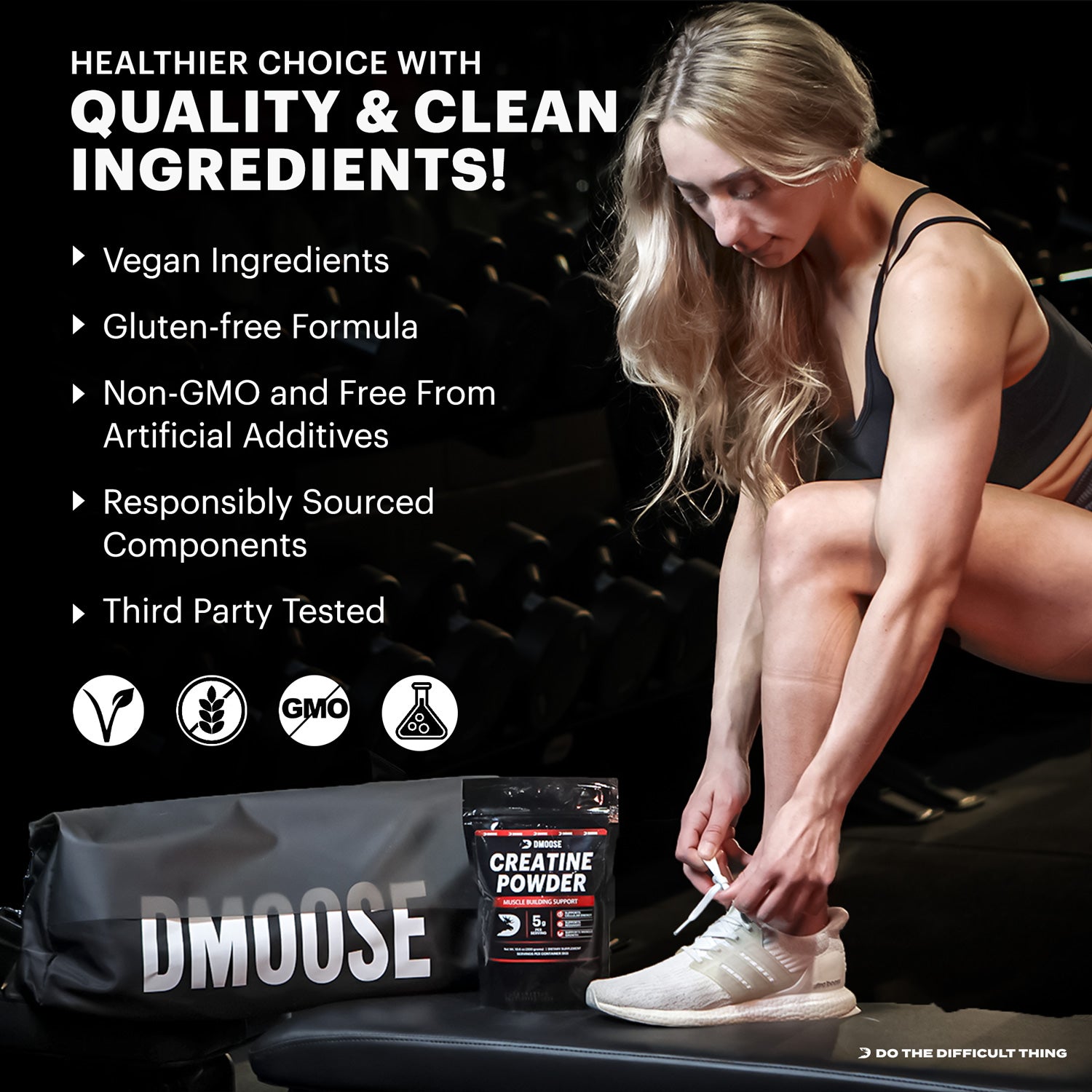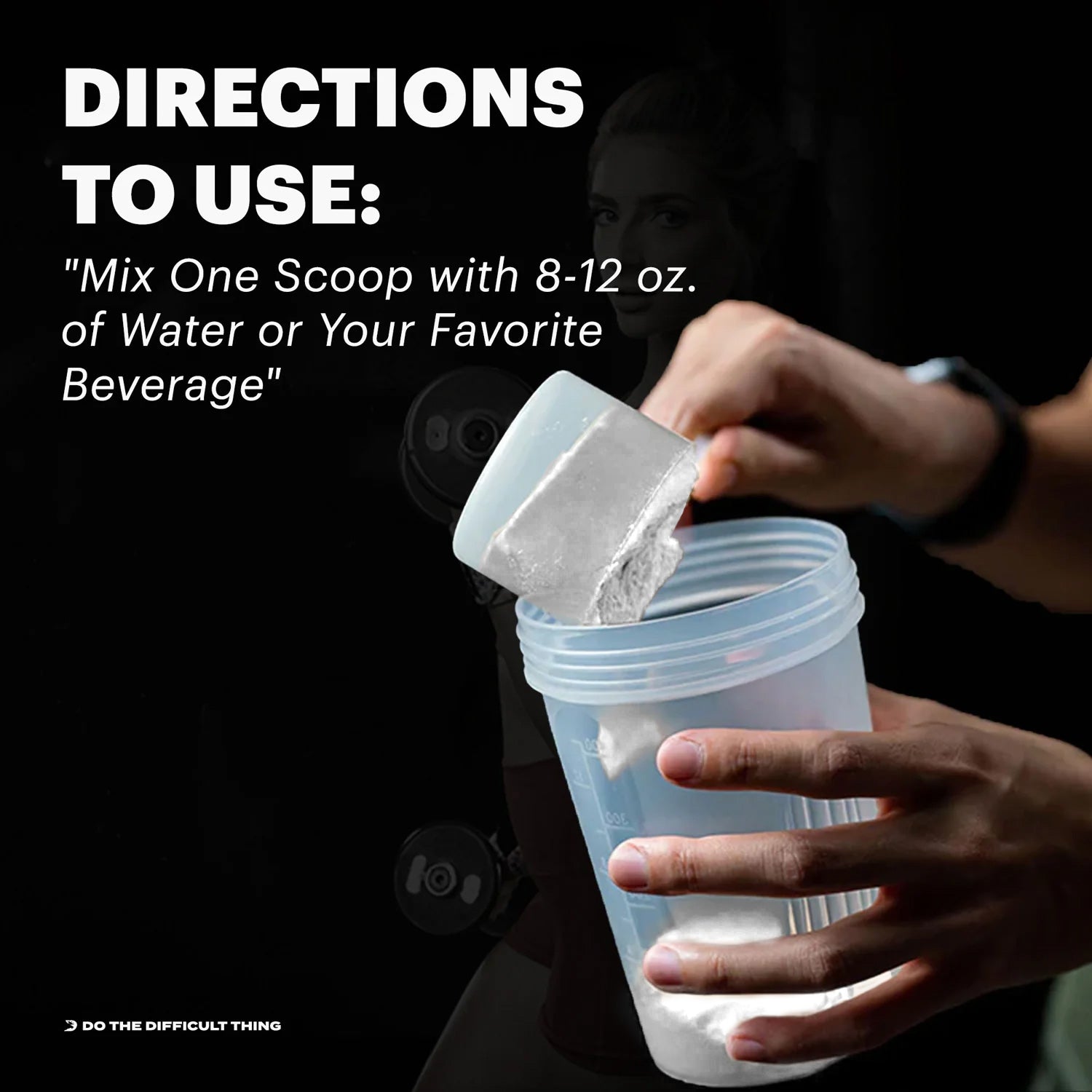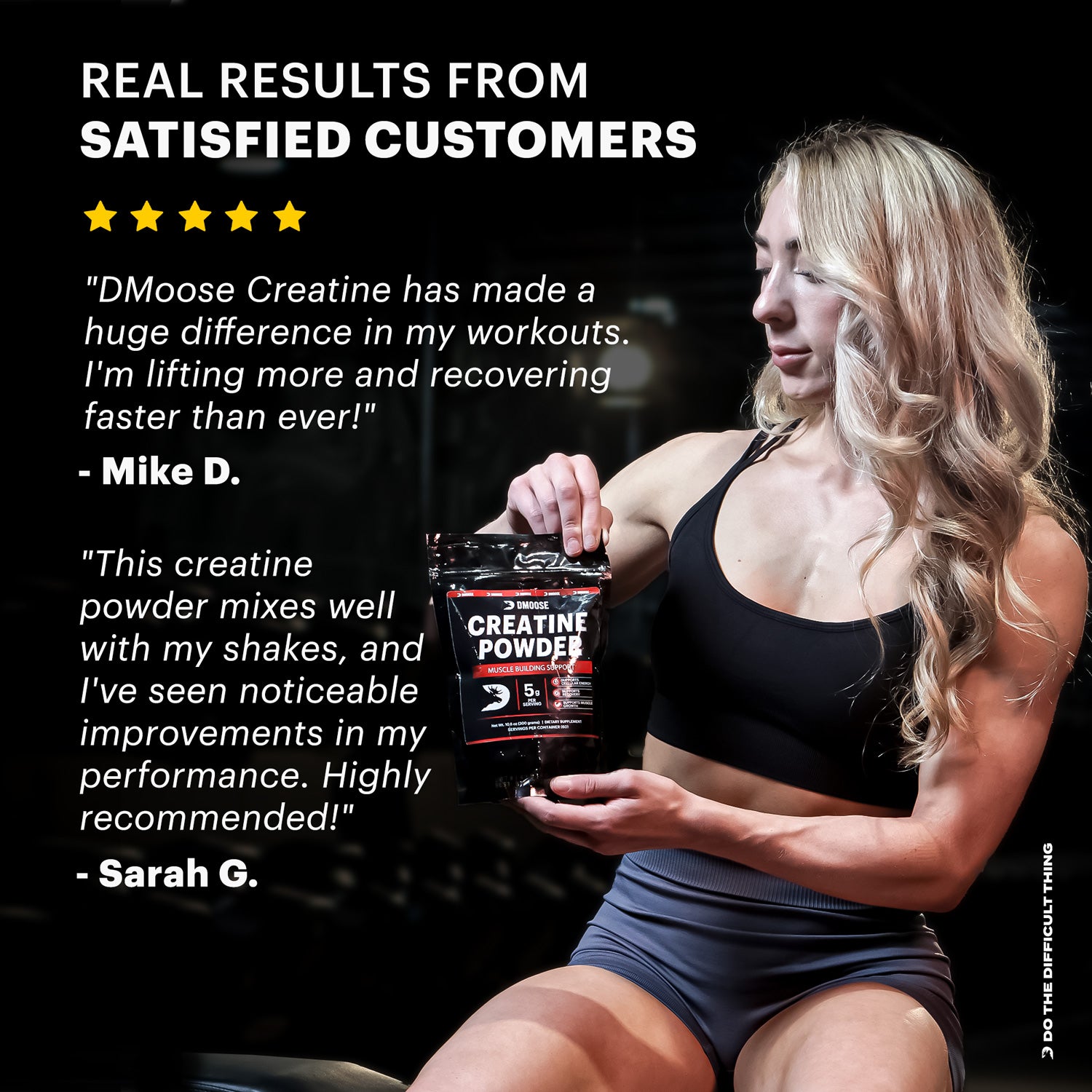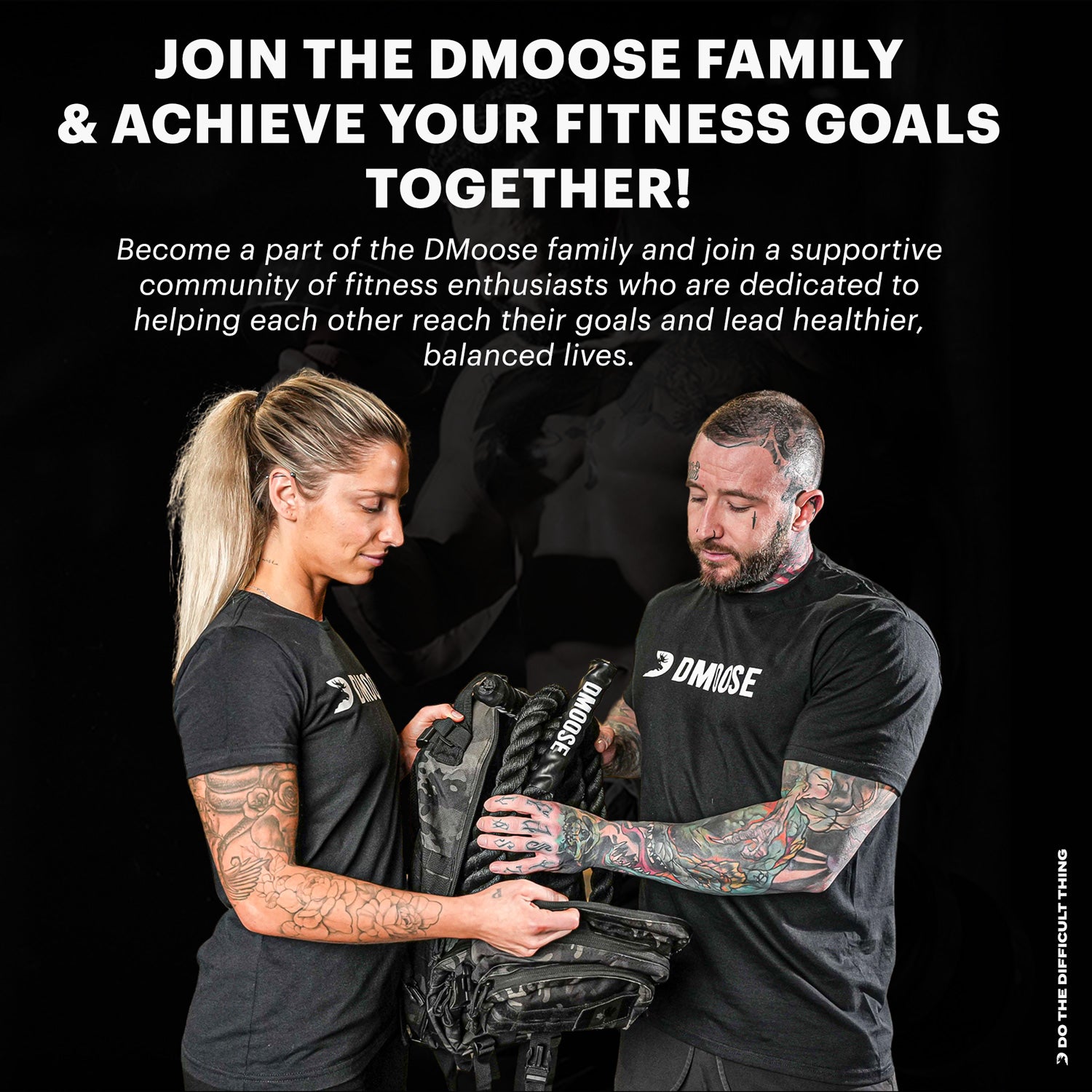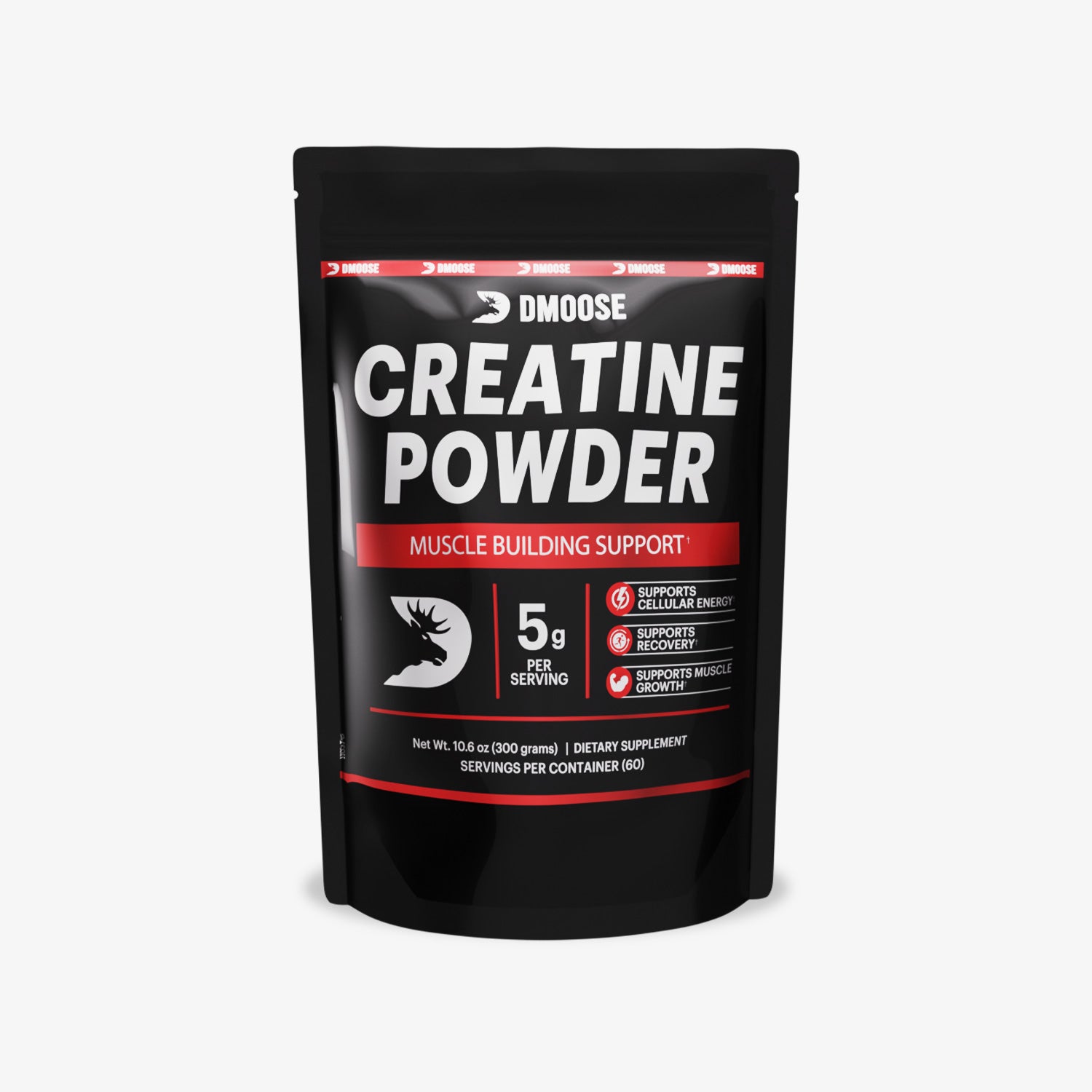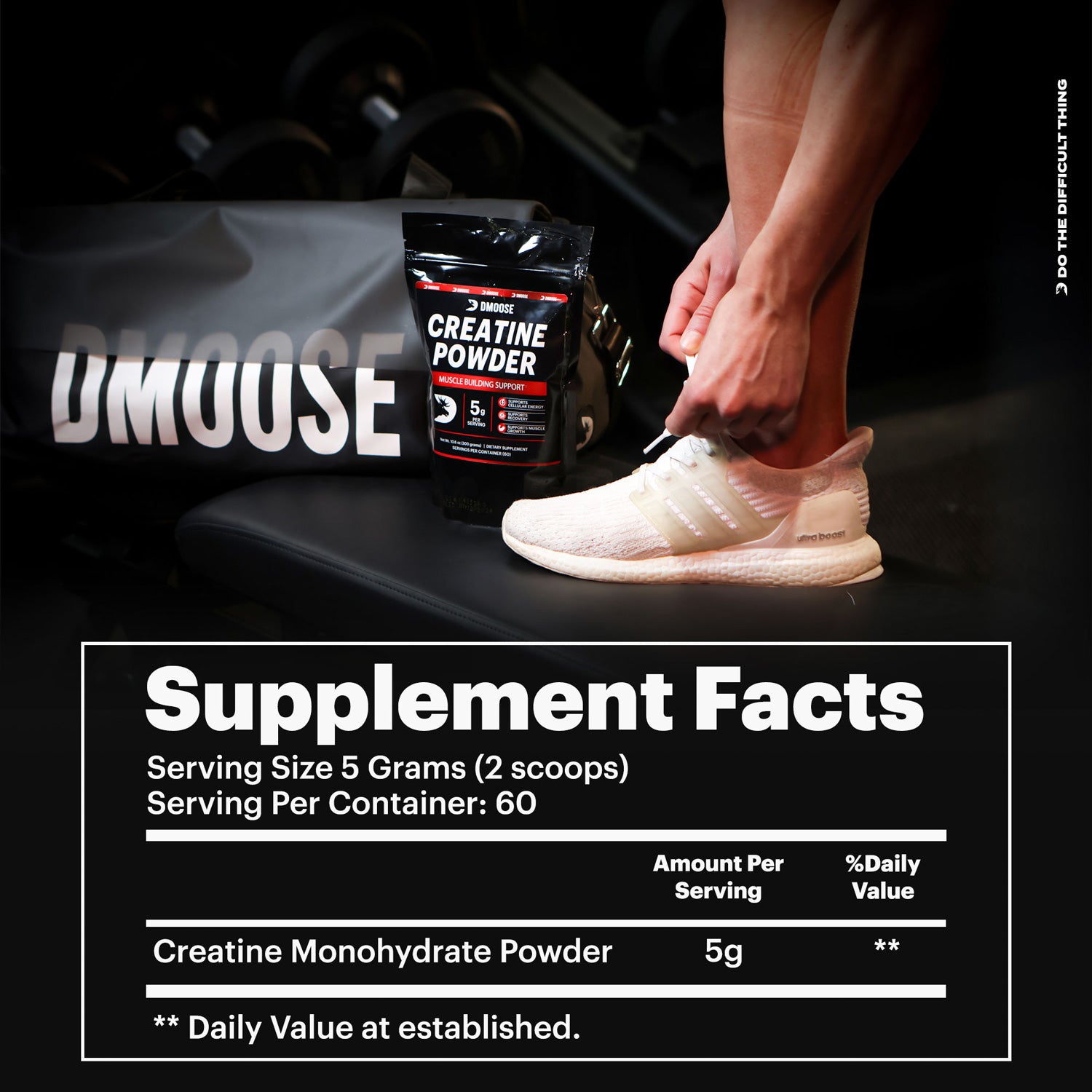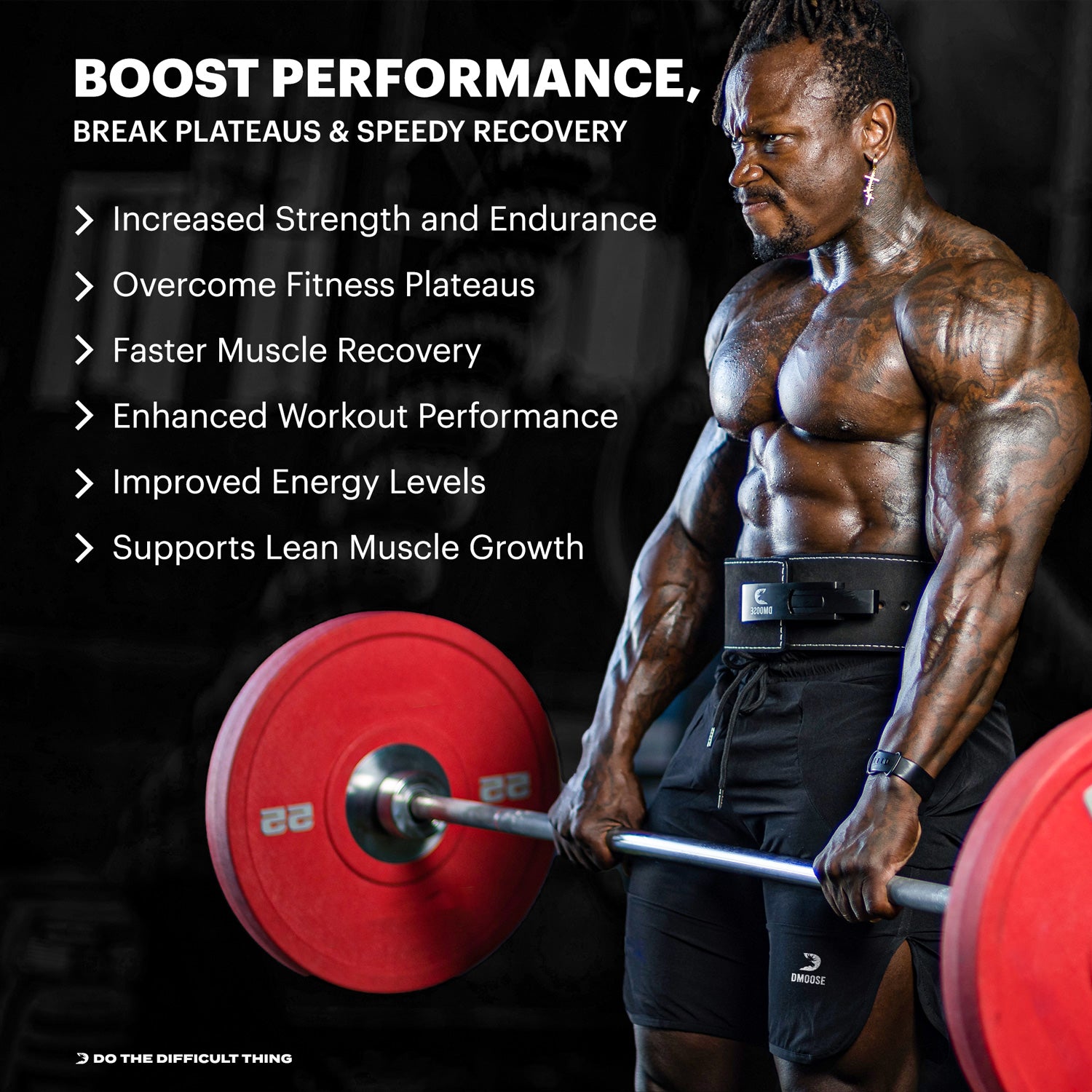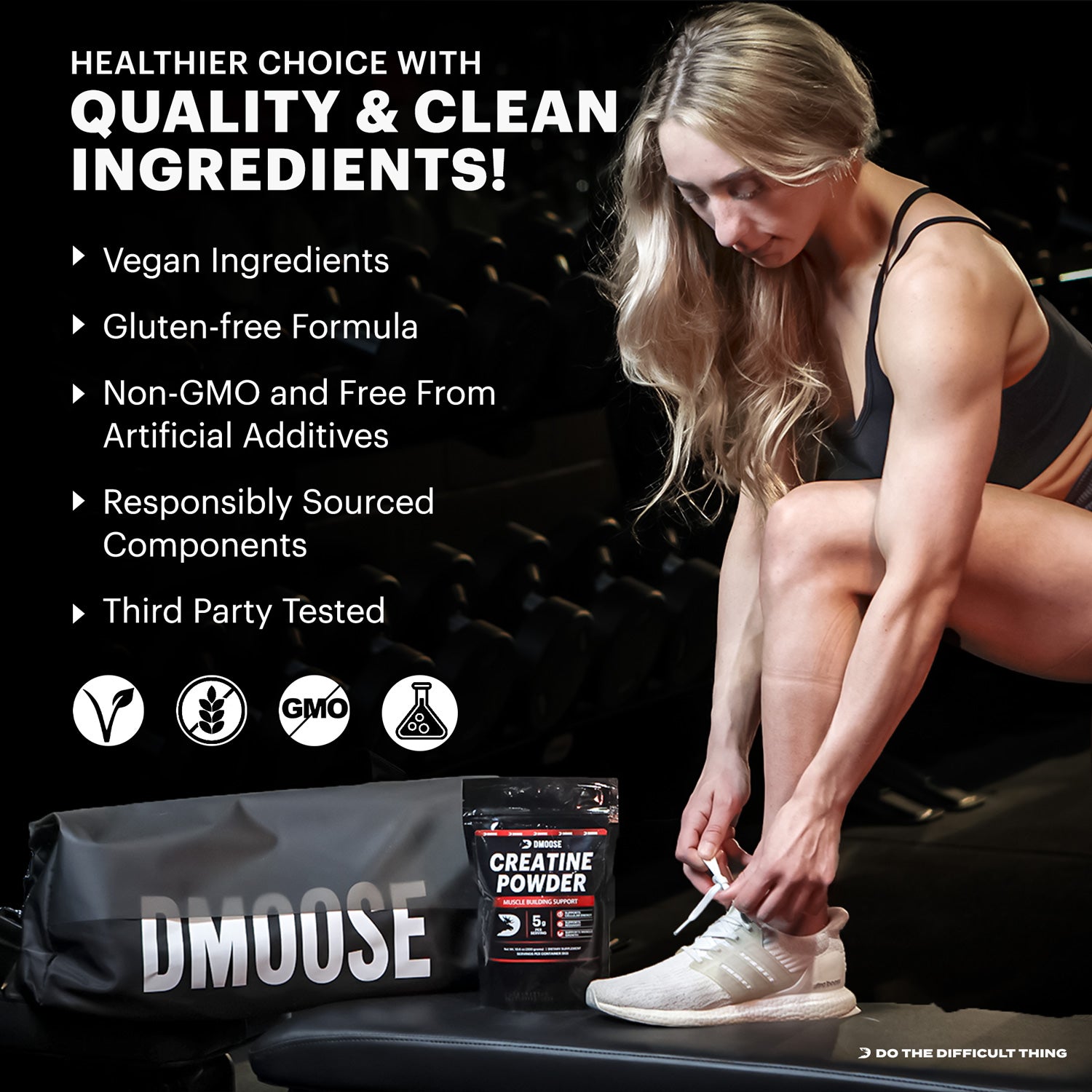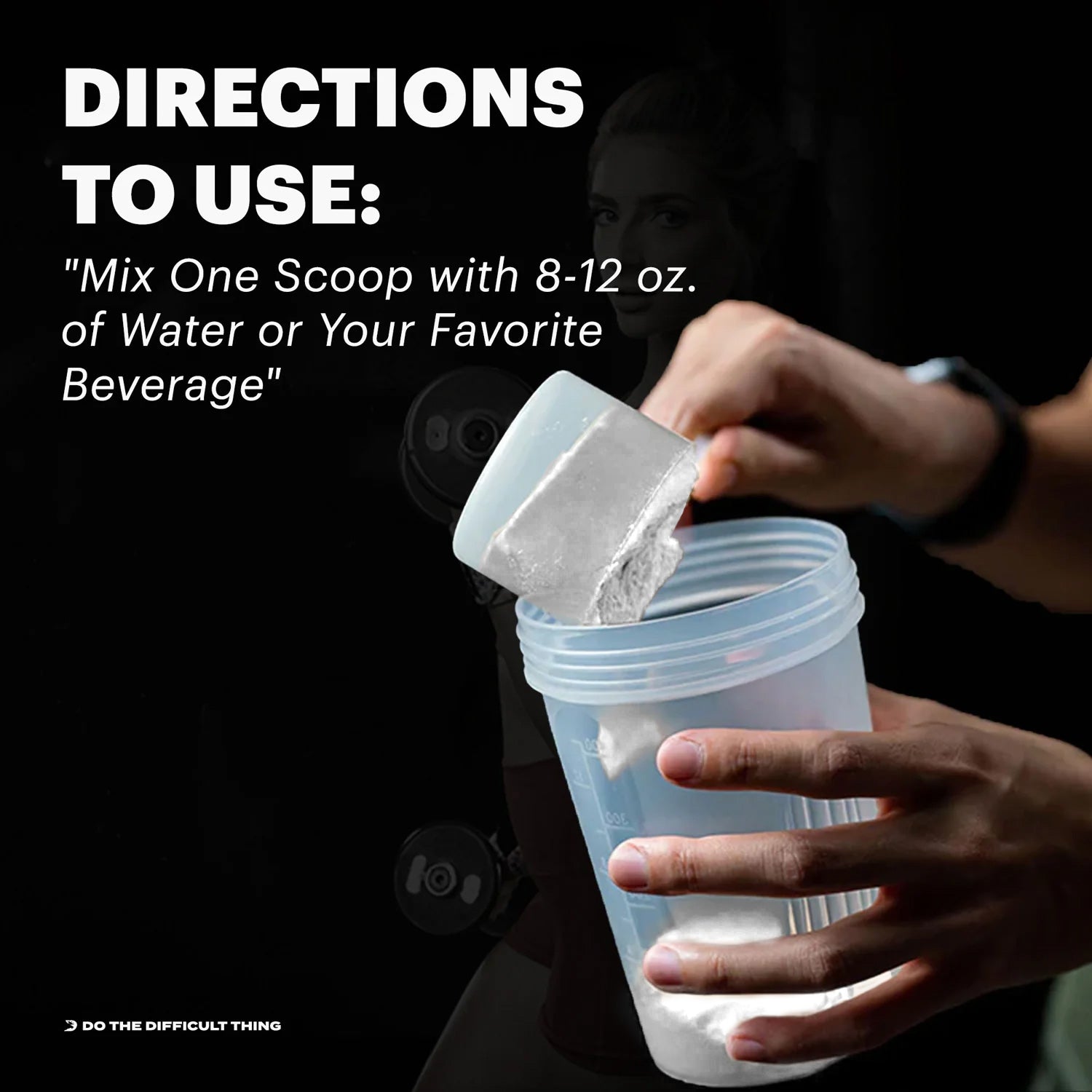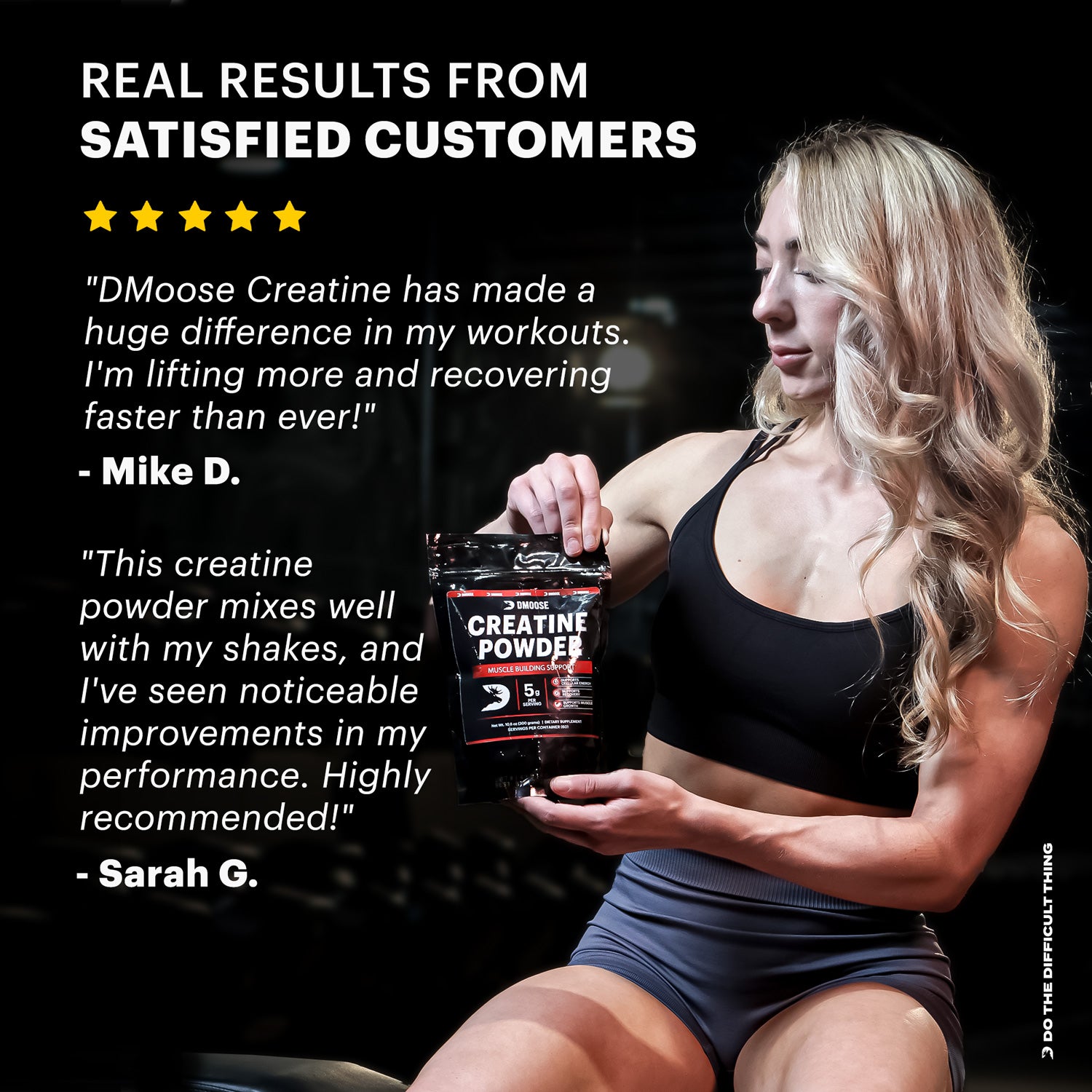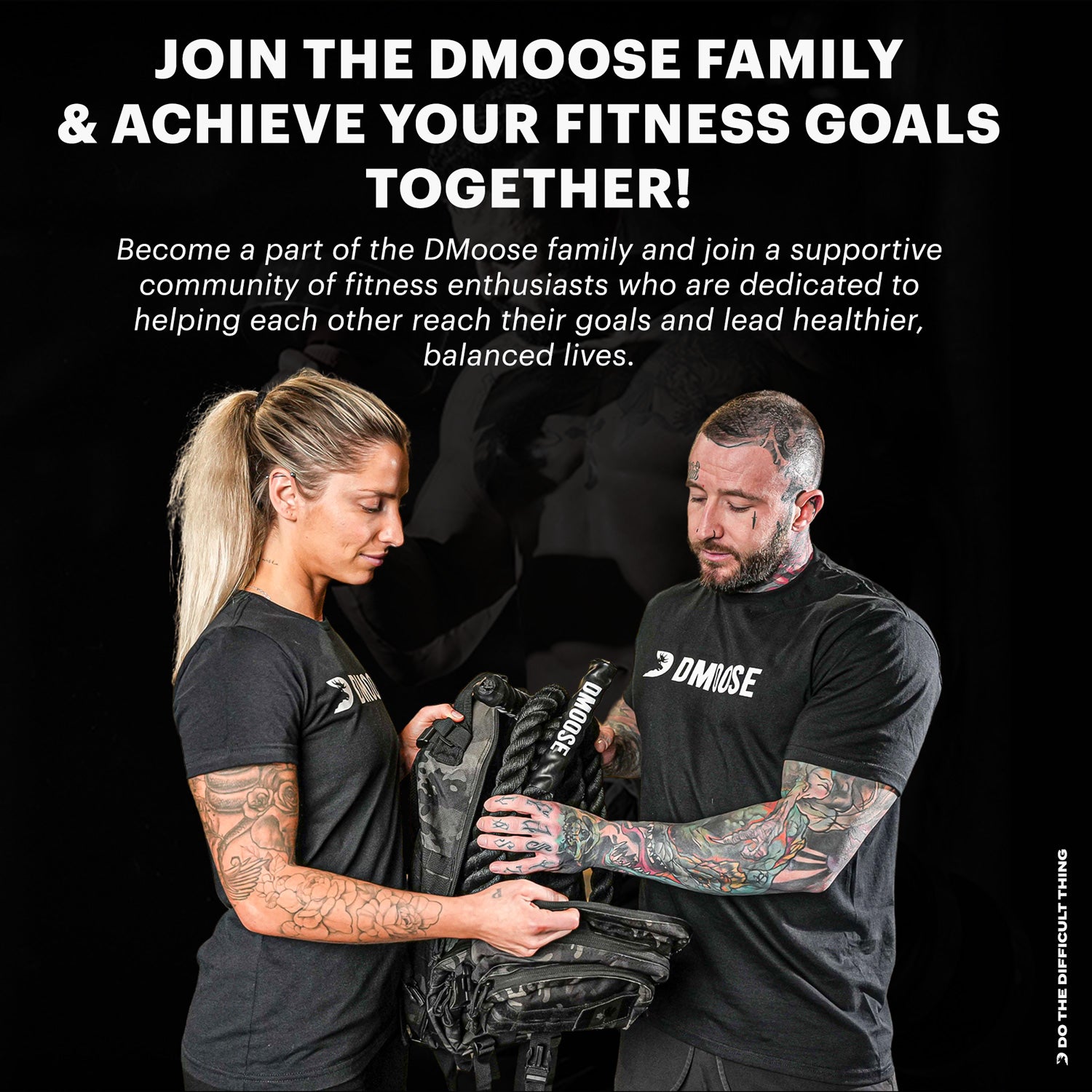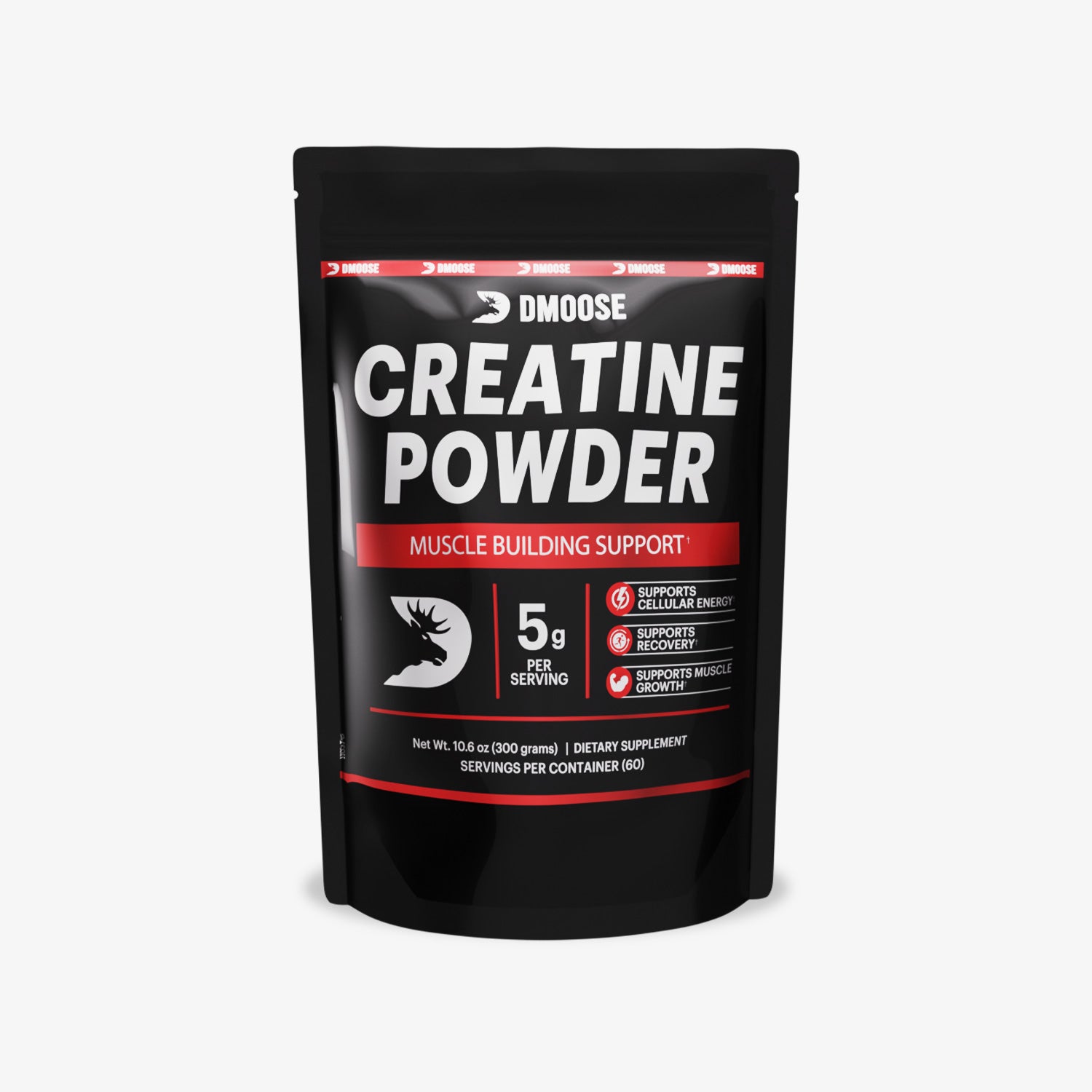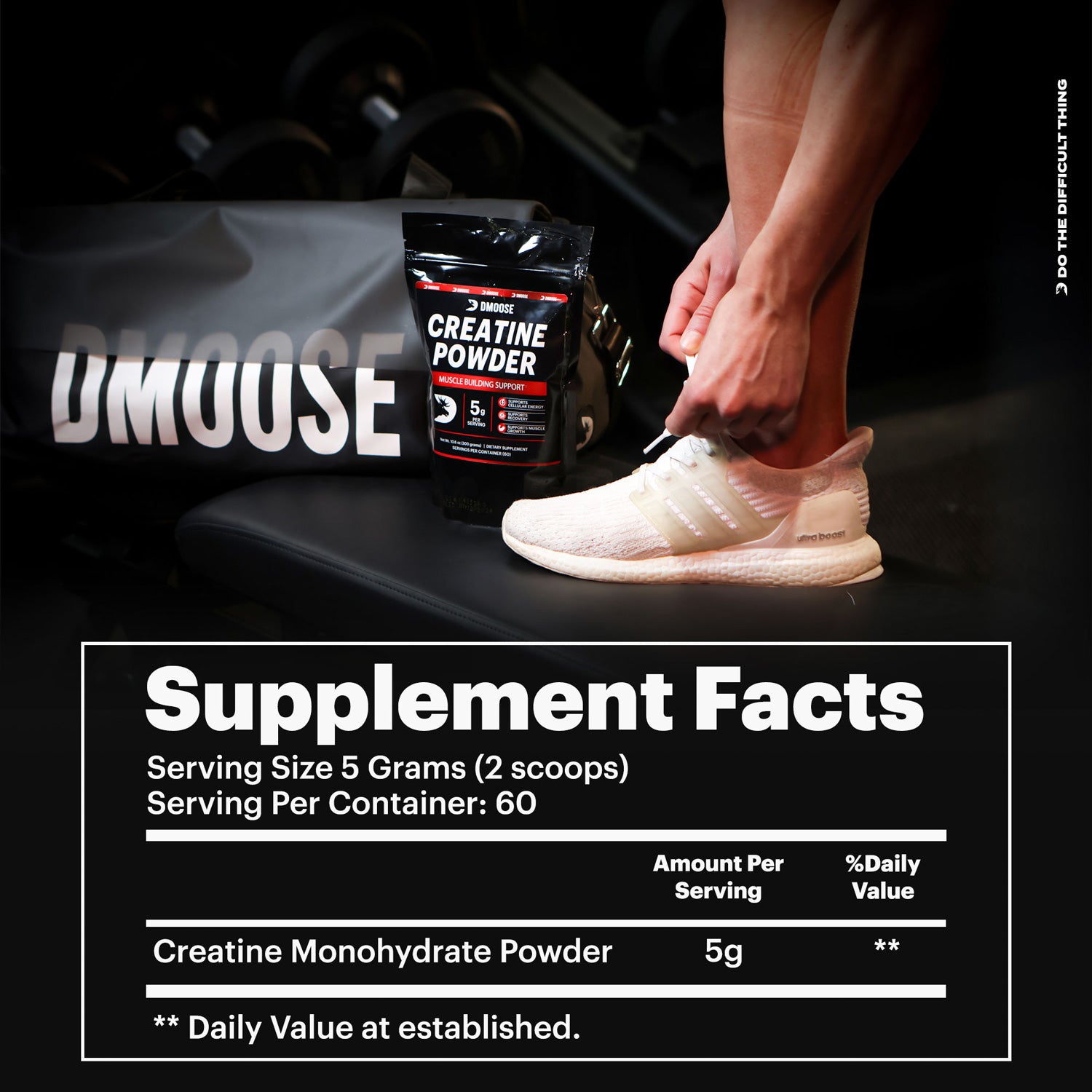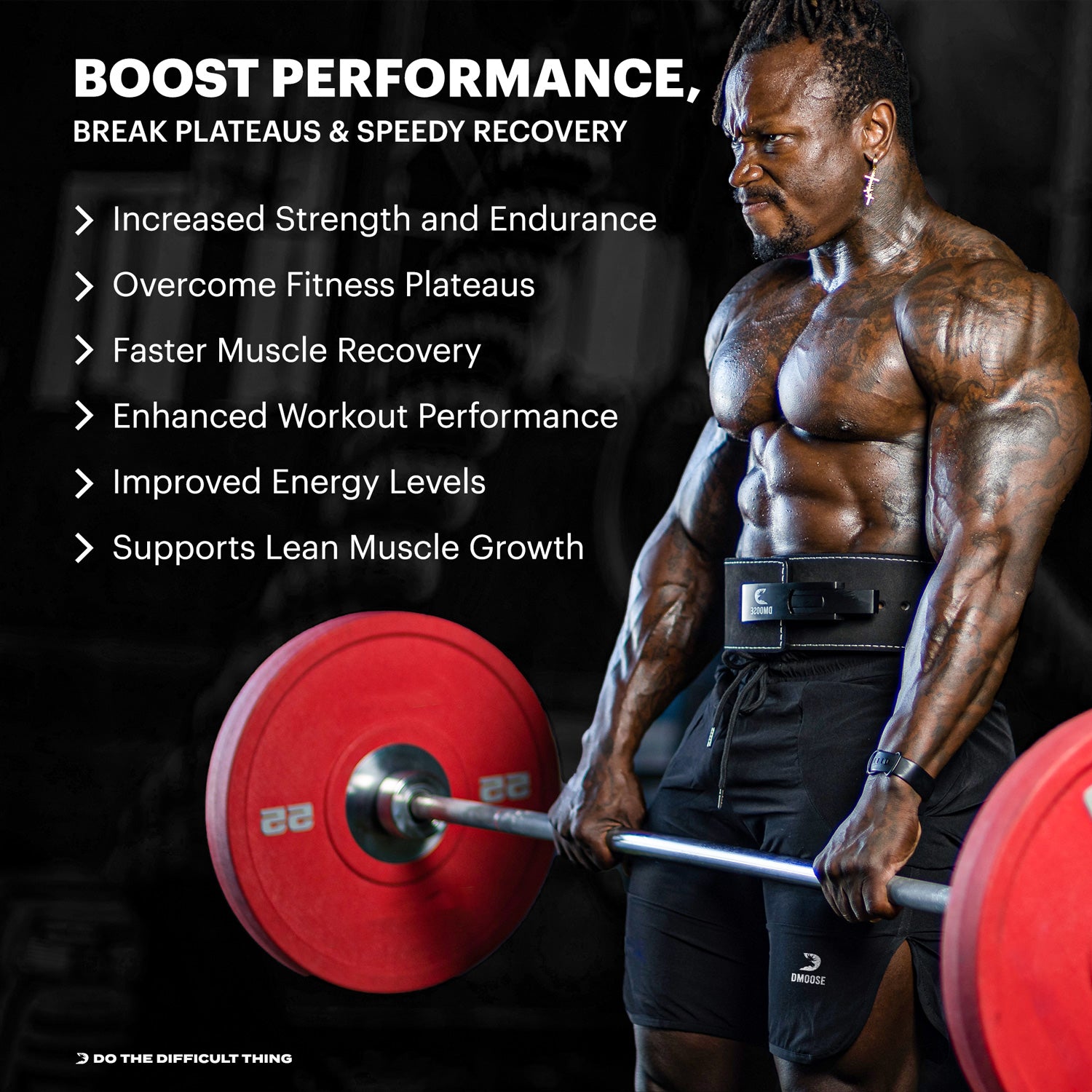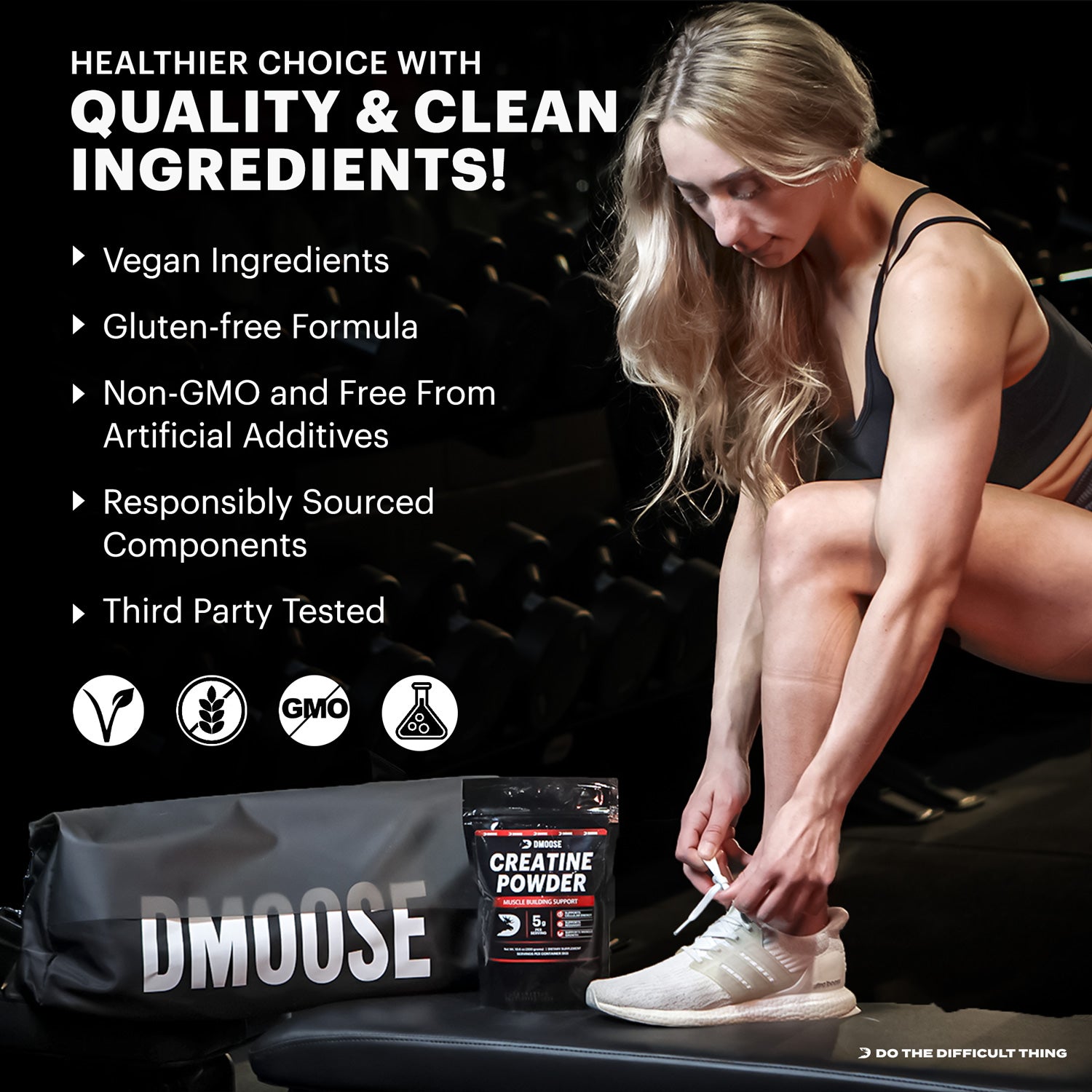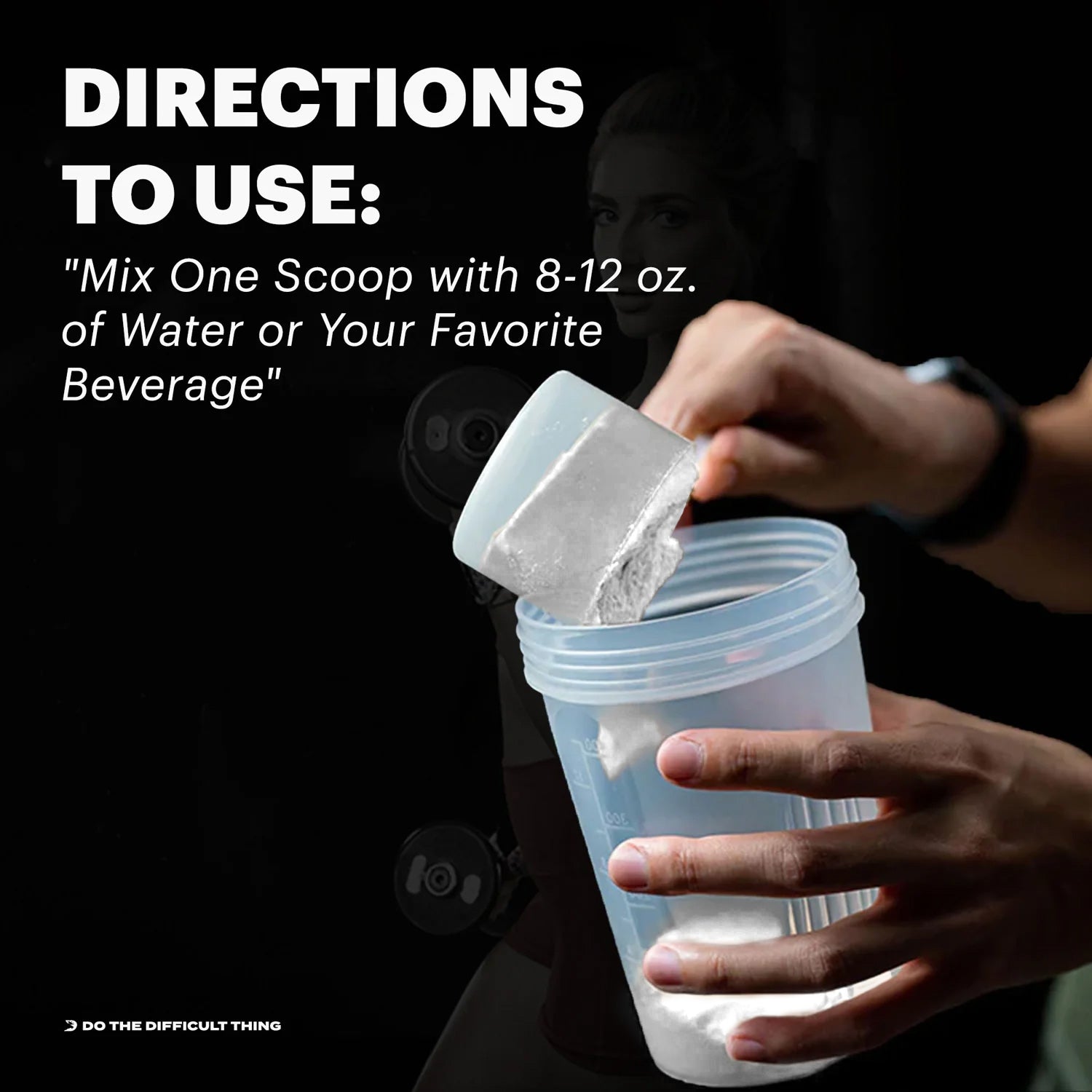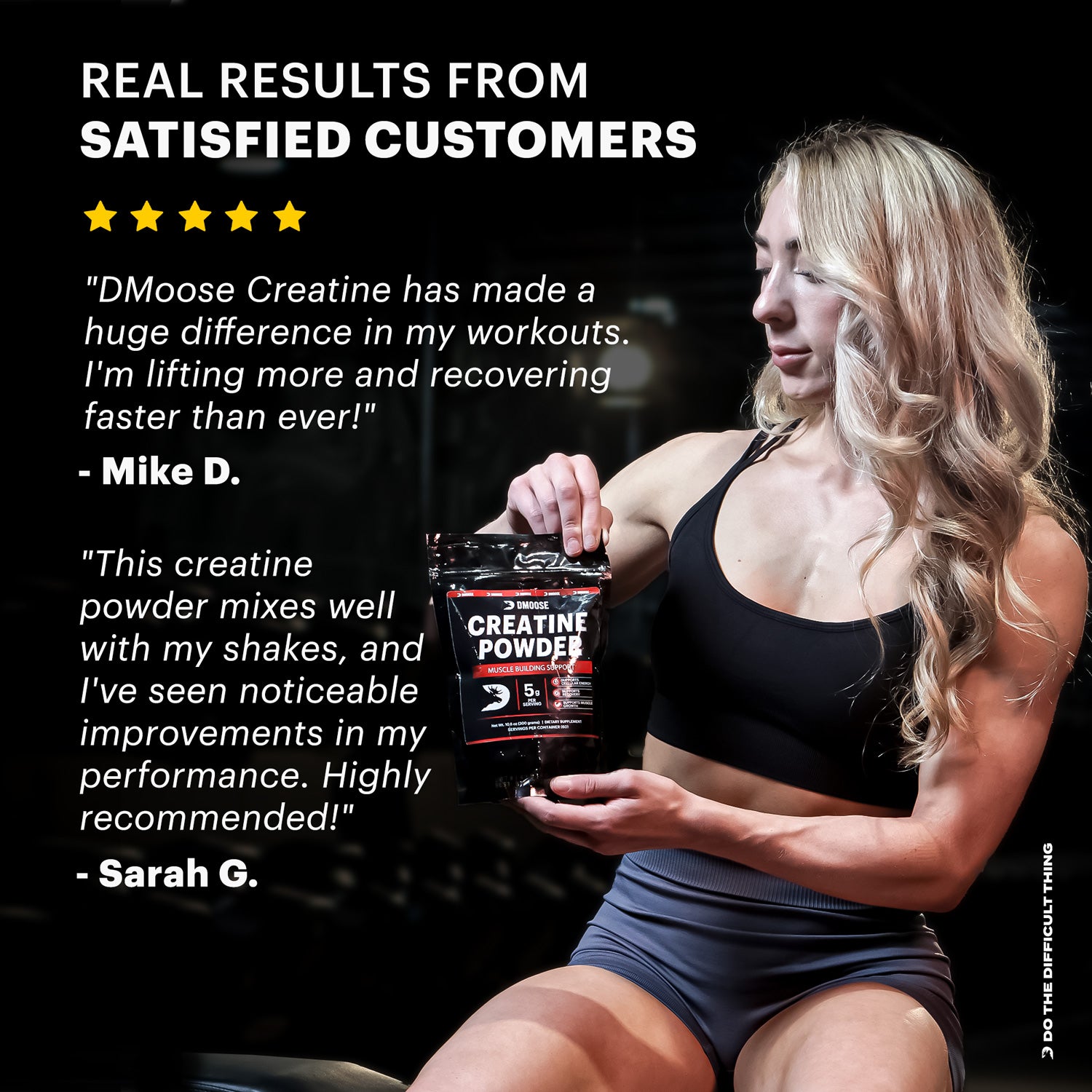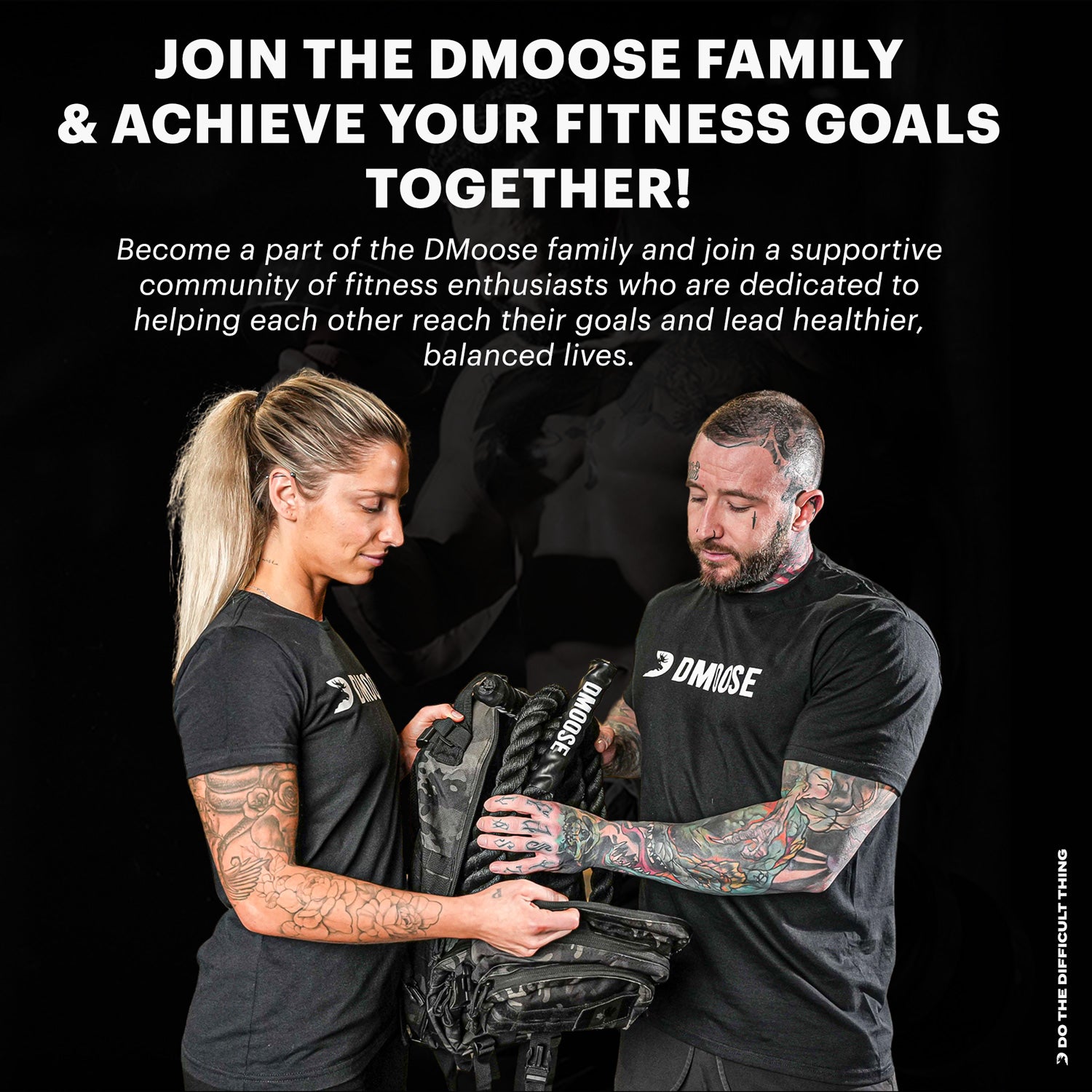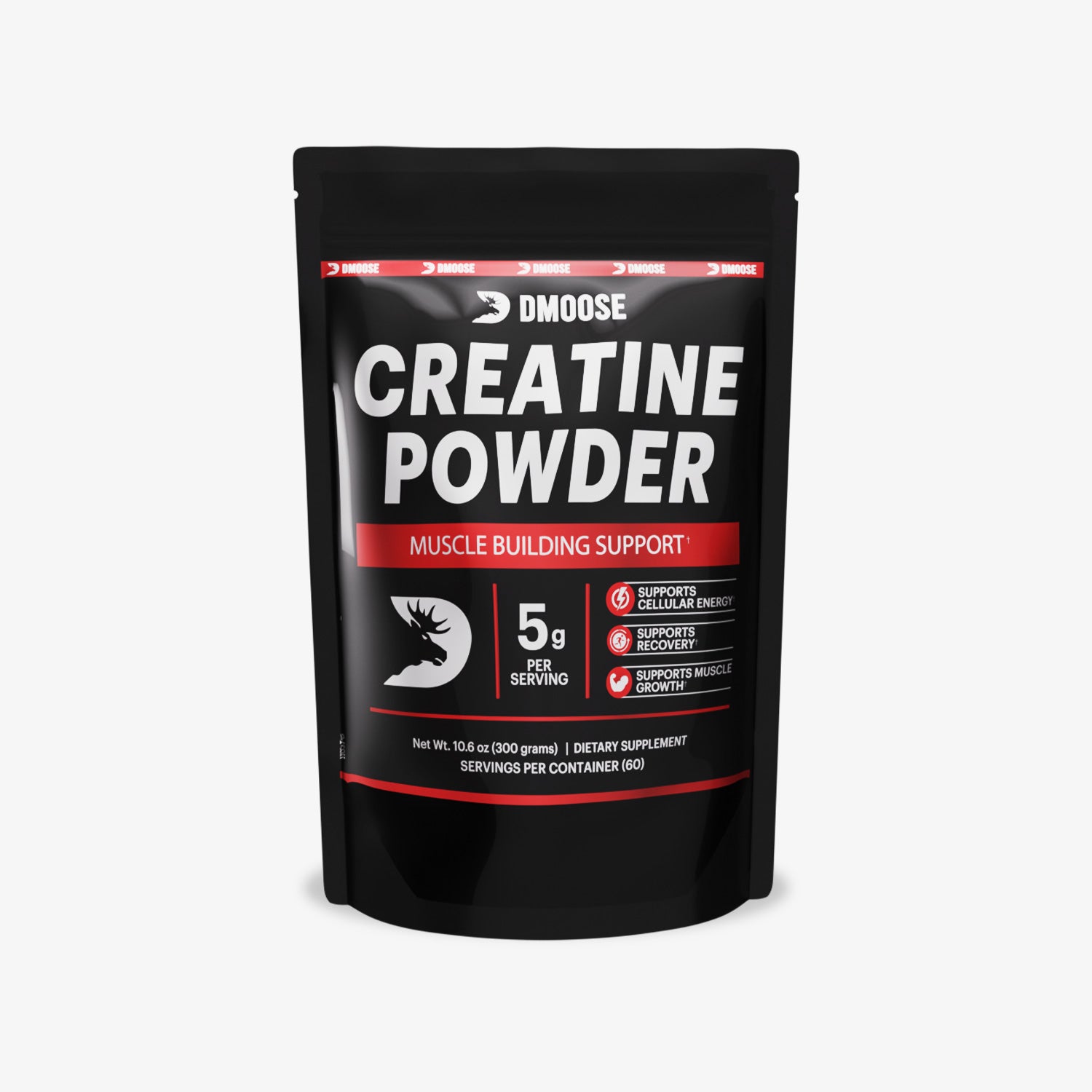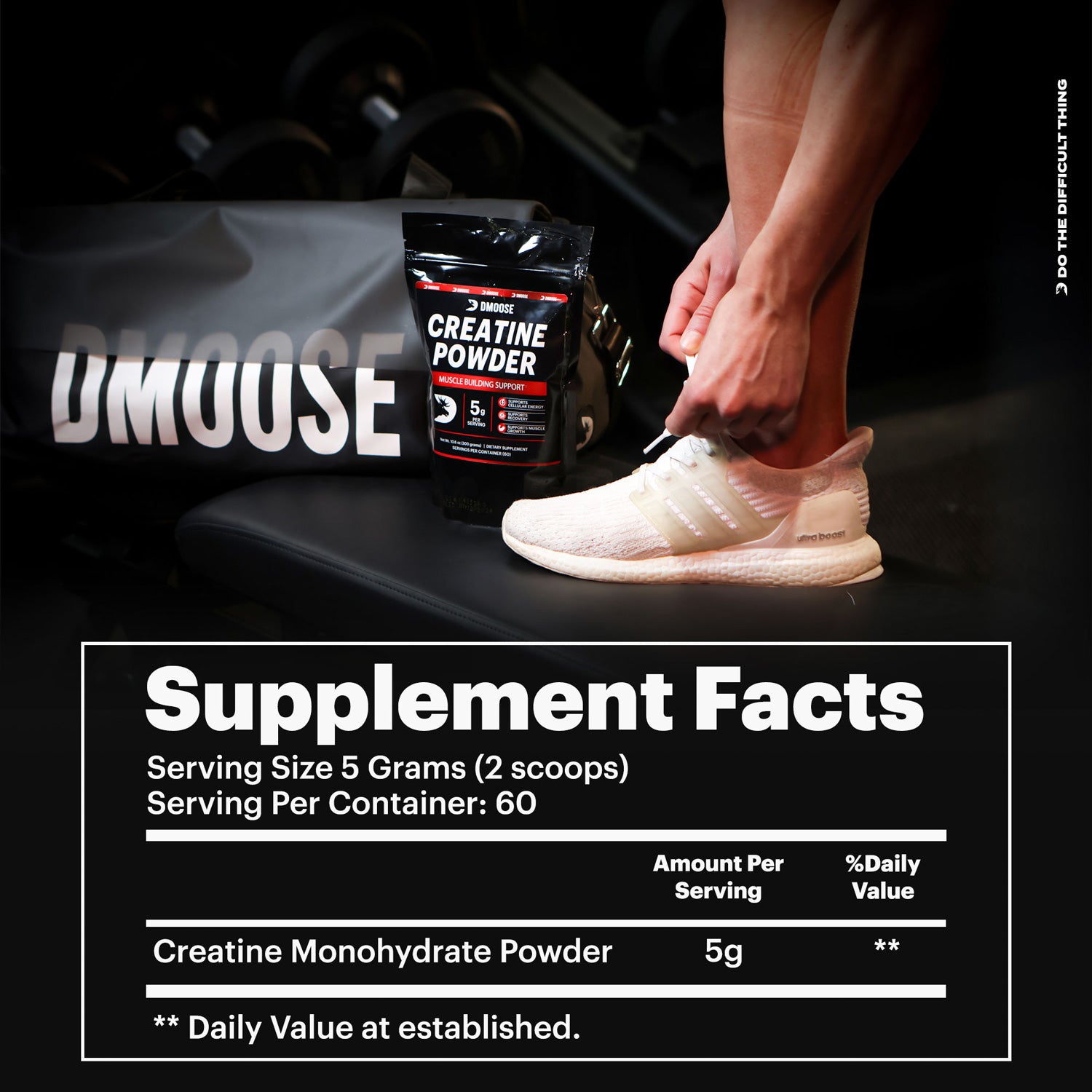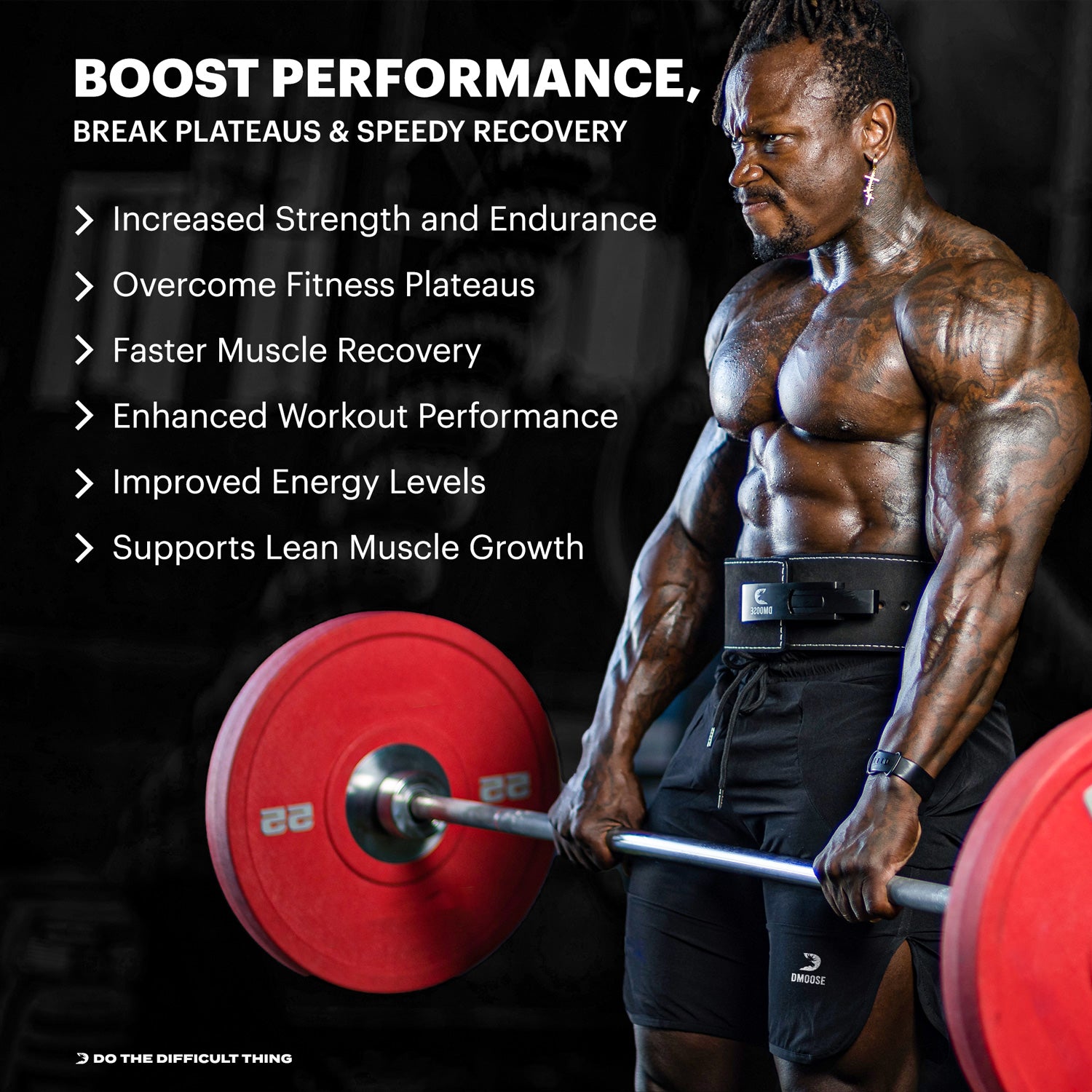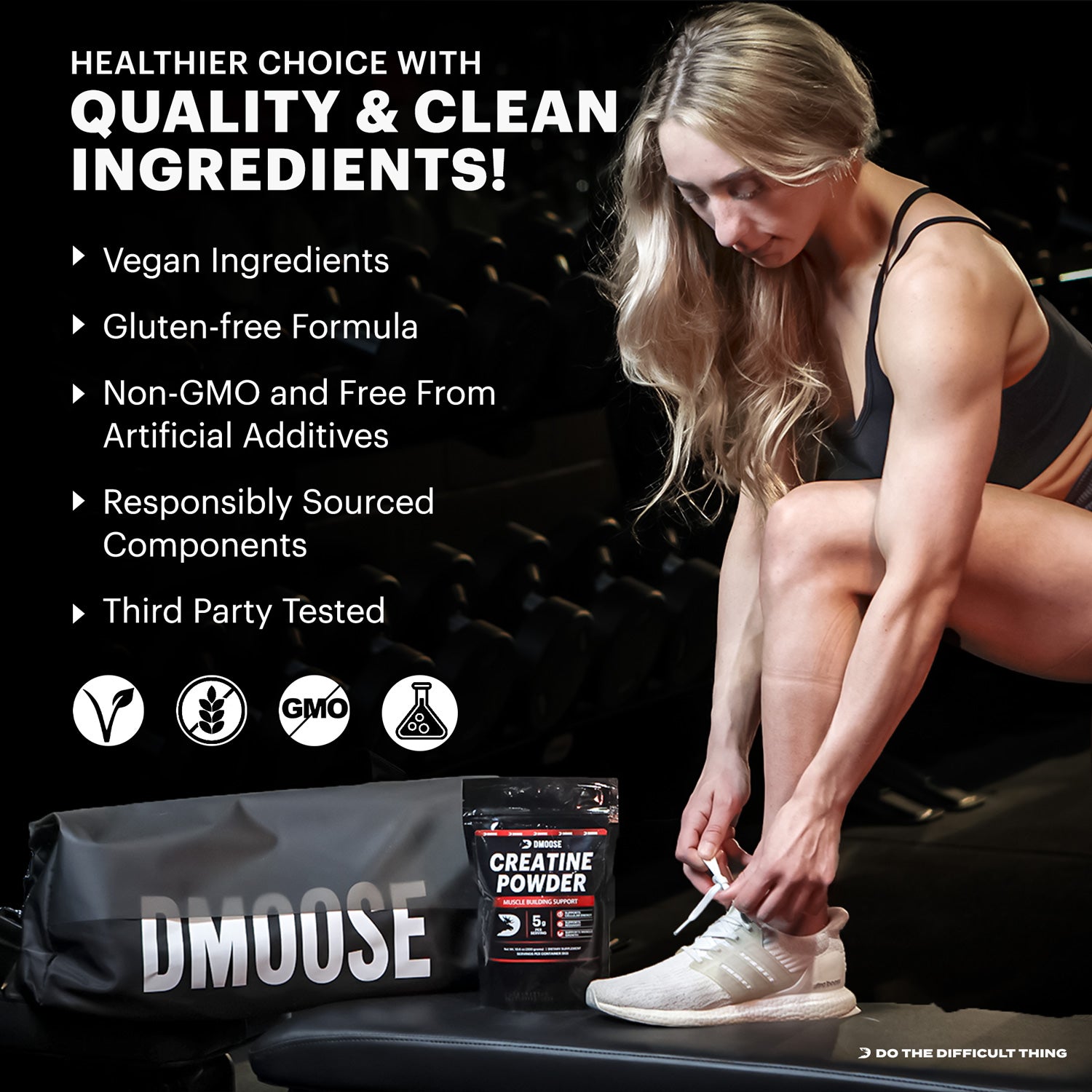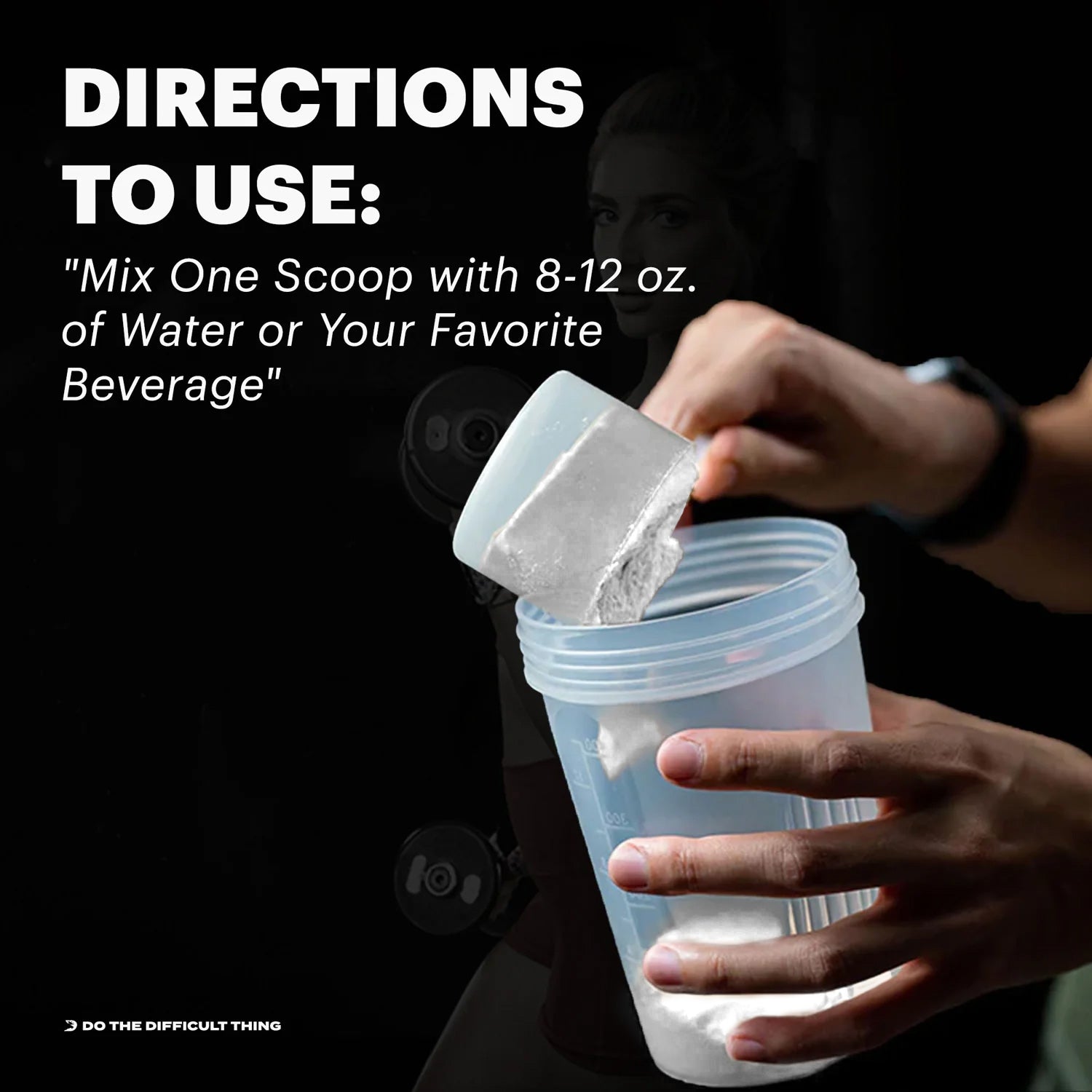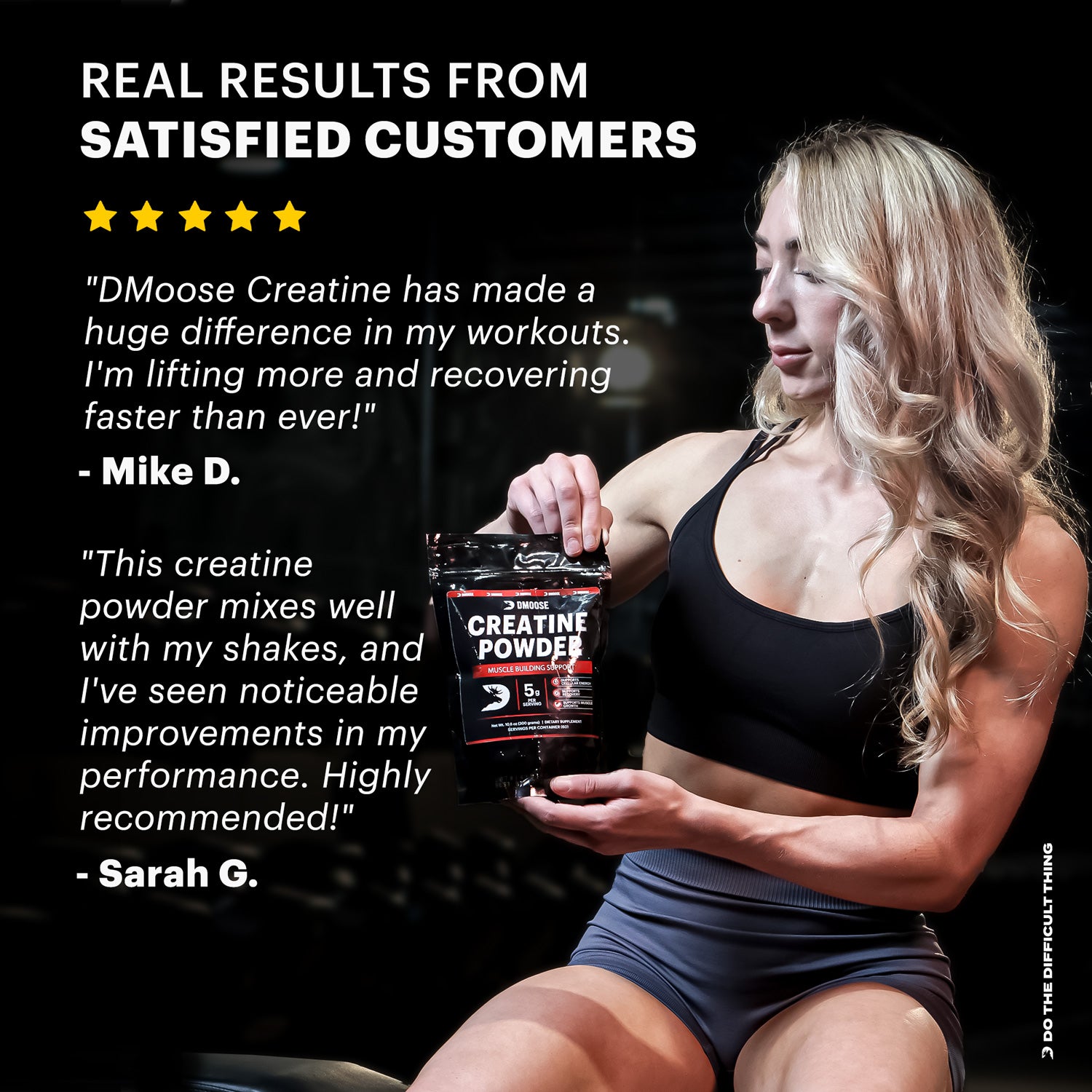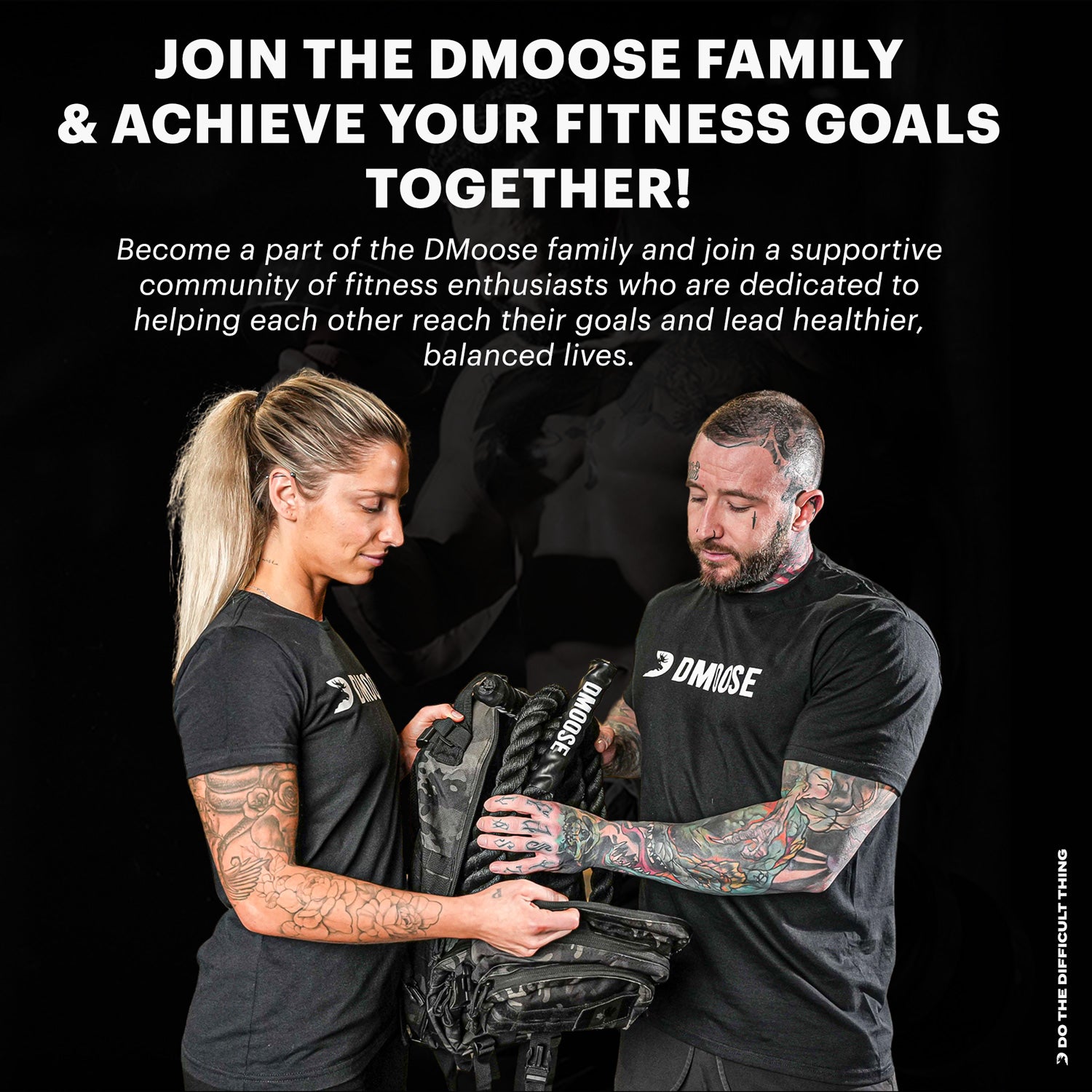 -11%
Sale price
$40

​
Regular price
$45

​
Unit price
per
& FREE Returns
Return this item for free
Free returns are available for the shipping address you chose. You can return the item for any reason in new and unused condition: no shipping charges
Learn more about free returns.
Why DMoose Creatine?
Boost Performance
5g creatine monohydrate per serving for strength and endurance.
Break Plateaus
Power through workouts and overcome stagnation.
Speedy Recovery
Faster muscle recovery, reduced soreness.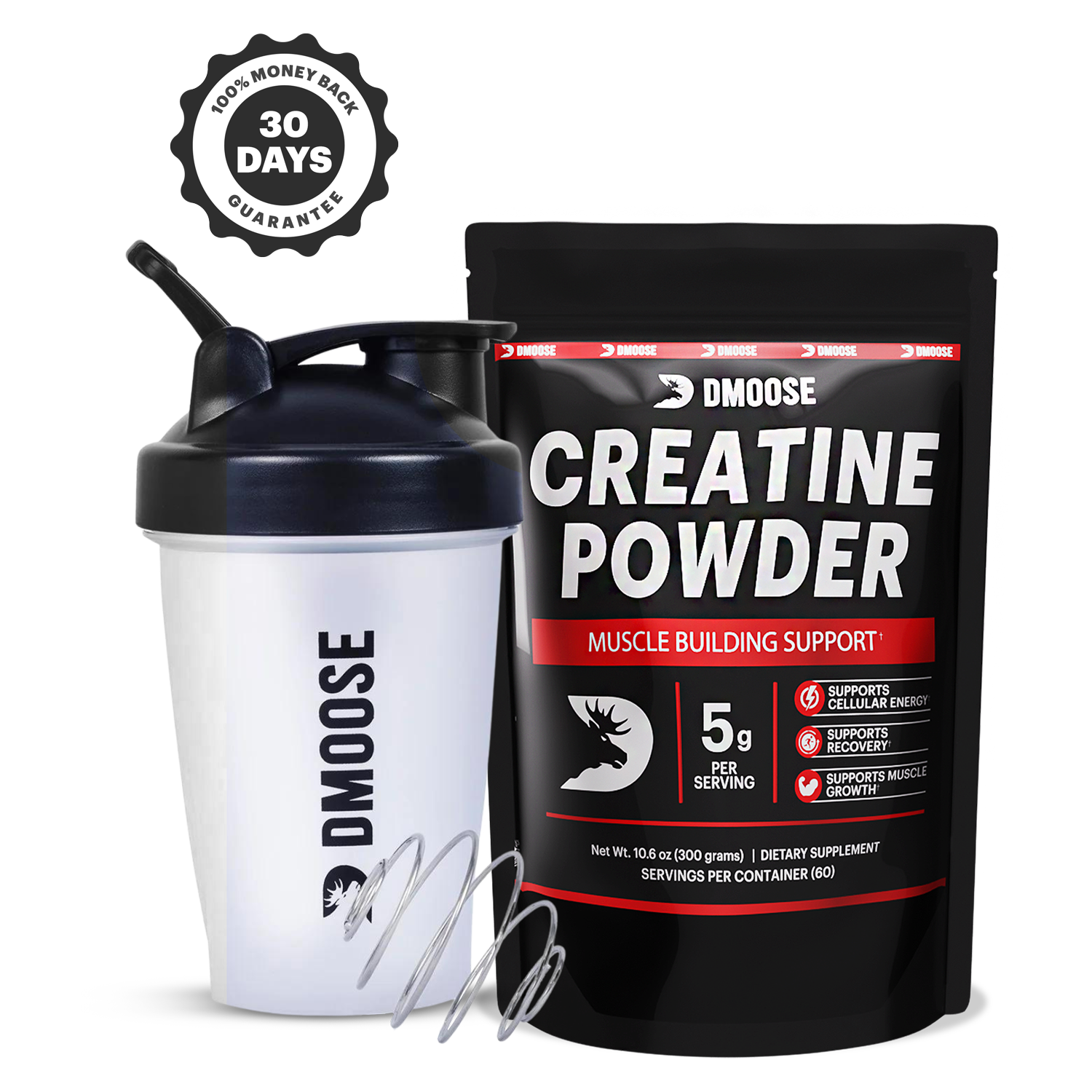 Versatile Mixing
Unflavored formula, easy to mix with drinks or shakes.
Clean Ingredients
Vegan, gluten-free, non-GMO, no artificial additives.
Long-lasting Supply
60 servings for a consistent two-month supply.
KNOW YOUR INGREDIENTS
Creatine Monohydrate

Each serving of our pure creatine monohydrate contains 5 g of creatine.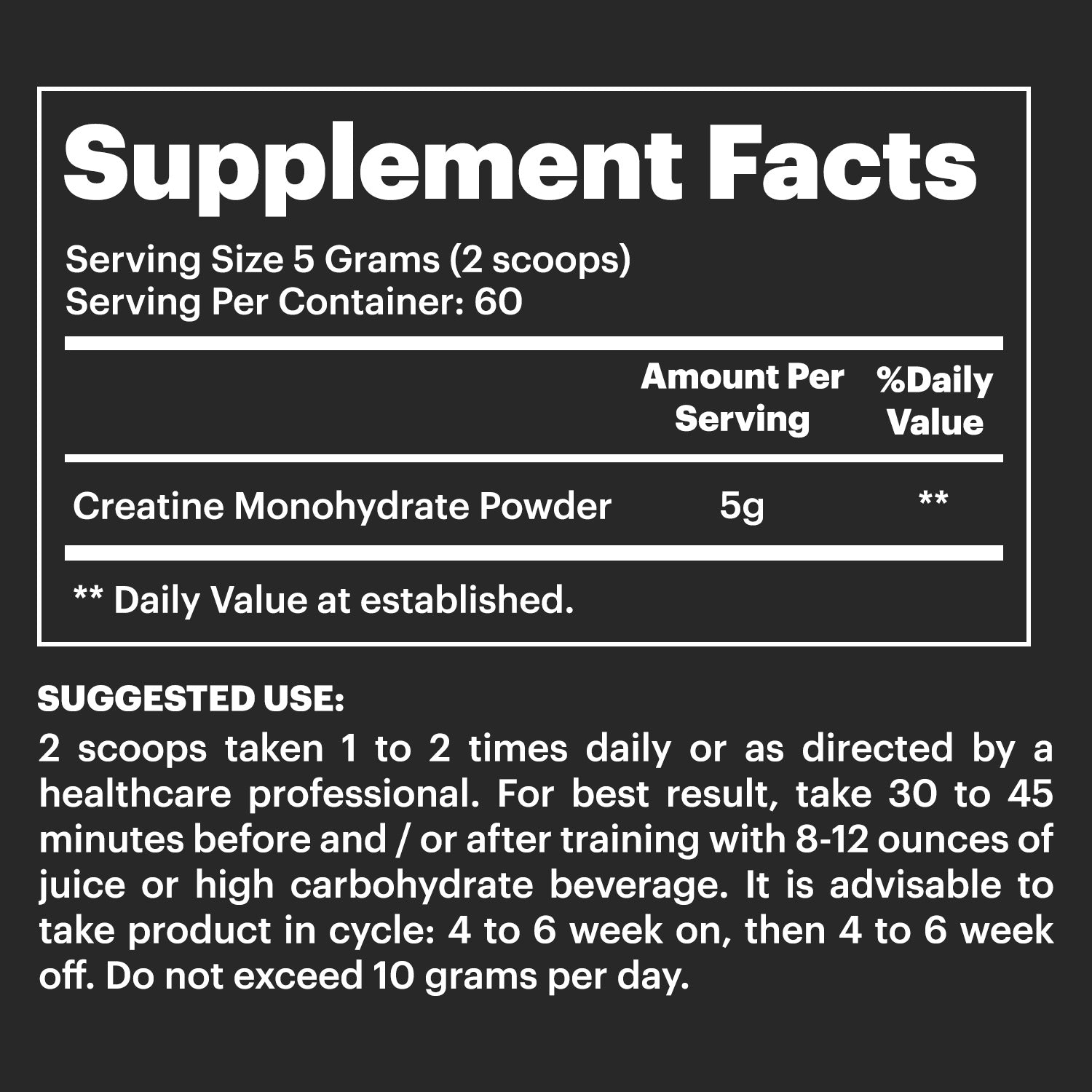 ×
What Our Customers Are Saying
Game-Changer for Workouts
"Since I started using DMoose Creatine Monohydrate Powder, I've noticed a significant improvement in my workouts. I can lift heavier and train longer without feeling exhausted. This product is a game-changer"
- Jason T
Quality & Effective Creatine
"I've tried many creatine supplements, but DMoose Creatine Monohydrate stands out for its quality and effectiveness. My muscle recovery has improved, and I'm finally breaking through my plateaus. Highly recommended!"
- Sarah M
Best Creatine, Easy Mixing
"DMoose Creatine Monohydrate Powder is the best creatine supplement I've ever used. I love that it's unflavored, making it easy to mix with my protein shakes. It has truly helped me enhance my workout performance and achieve better results."
- Michael L
Frequently Asked Questions
A. Creatine produces ATP in the body, which helps enhance energy. ATP is essential for increasing power, strength, maintaining existing muscle tissue, supporting the development and growth of lean muscles, and enhancing performance during intense exercise.
A. Yes, each ingredient is tested and trusted to assure exceptional purity, potency, and composition so you can use it as an everyday supplement without fear of any major side-effects.
A. It is recommended to take DMoose Creatine Supplement before or after a workout and non-workout days. On workout days, scientific research shows that it may be better to take Creatine Powder Supplement shortly before or after you exercise, rather than a long gap after exercise.
A. As the best dietary supplement, the Creatine Powder has zero carbs which facilitate you in achieving a fit, chiseled body.
A. The finest DMoose Creatine Powder does not contain iron. The only active ingredient is Creatine, which gives you bursts of energy pre and post-fitness training.
A. Yes, and the scoop measures about 5g per serving.
A. Yes! You can safely take protein powder with Creatine together, depending on your goals. Using creatine and protein powder stimulate maximum muscle mass, recovery and strength for a healthy body.
More
Questions?
If you have any questions about this product please feel free to get in touch. we pride ourselves in the quality of our products and our customer service.

Creatine Monohydrate Powder