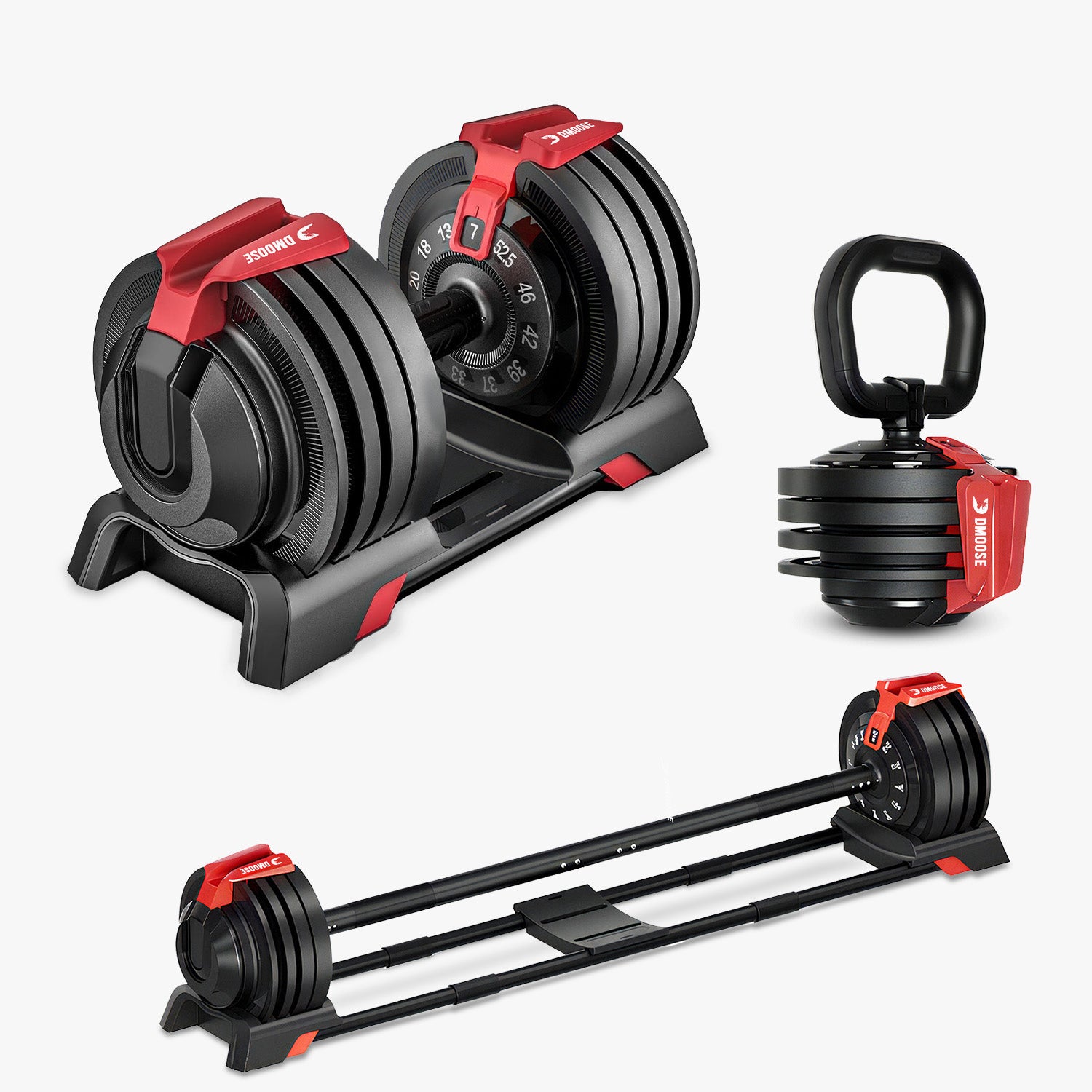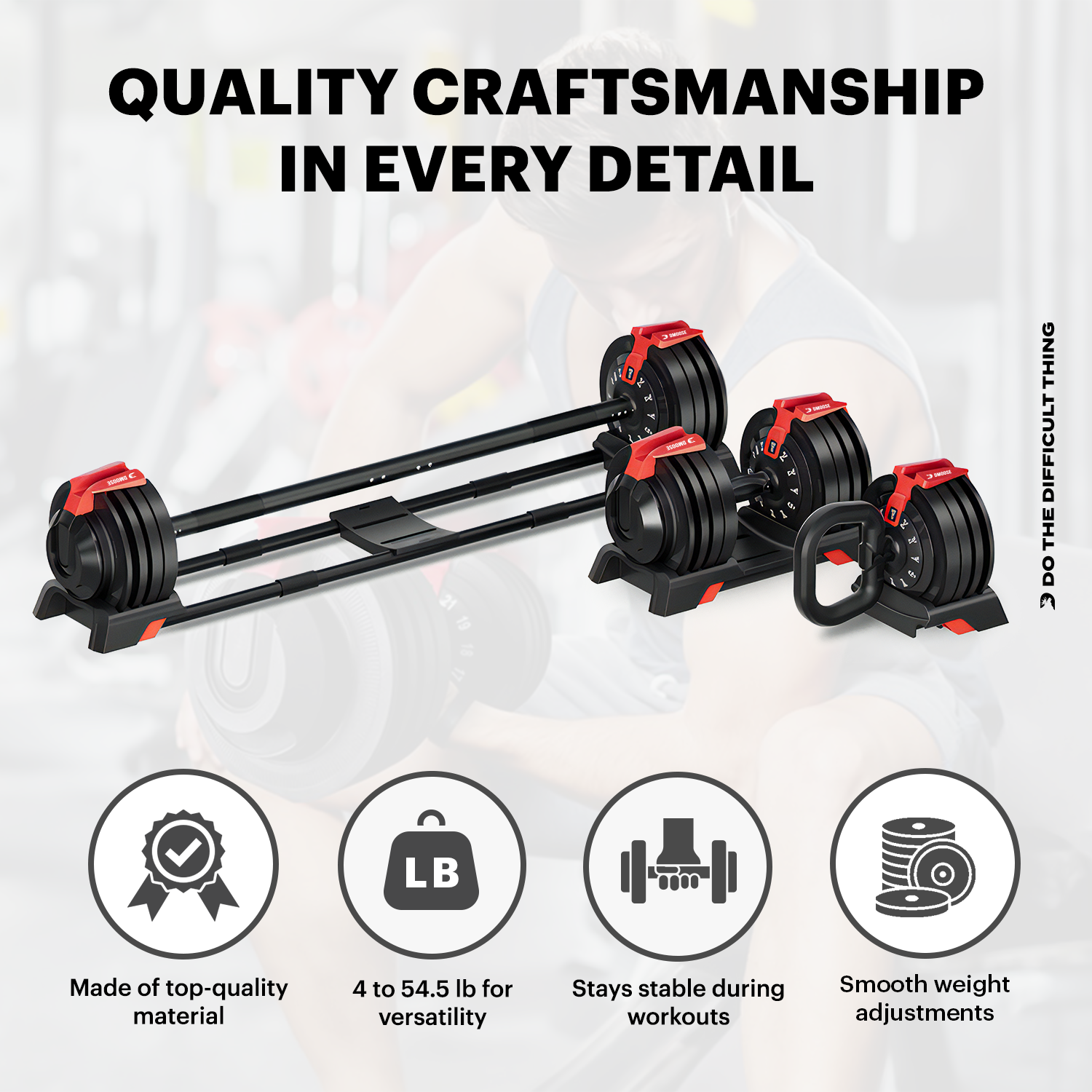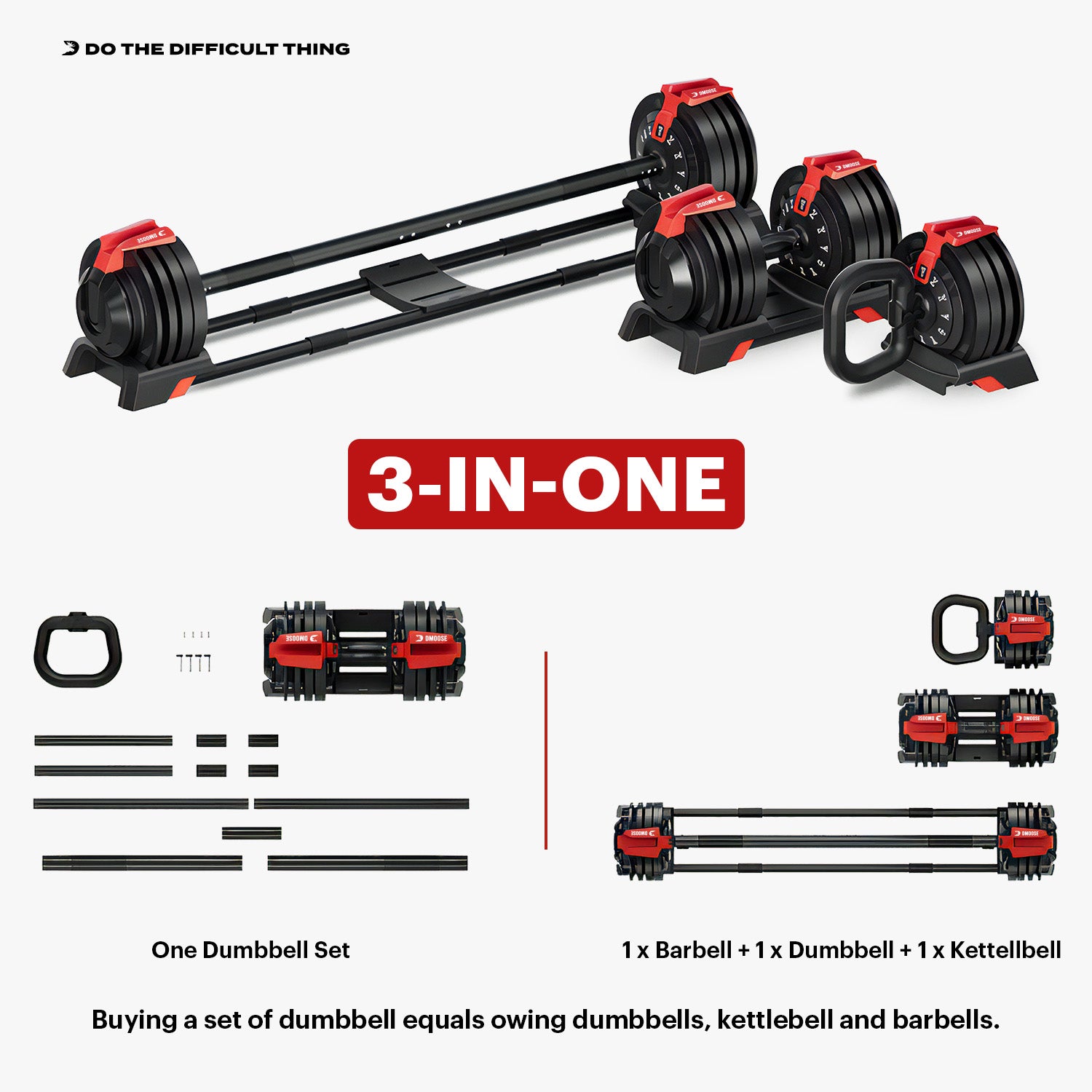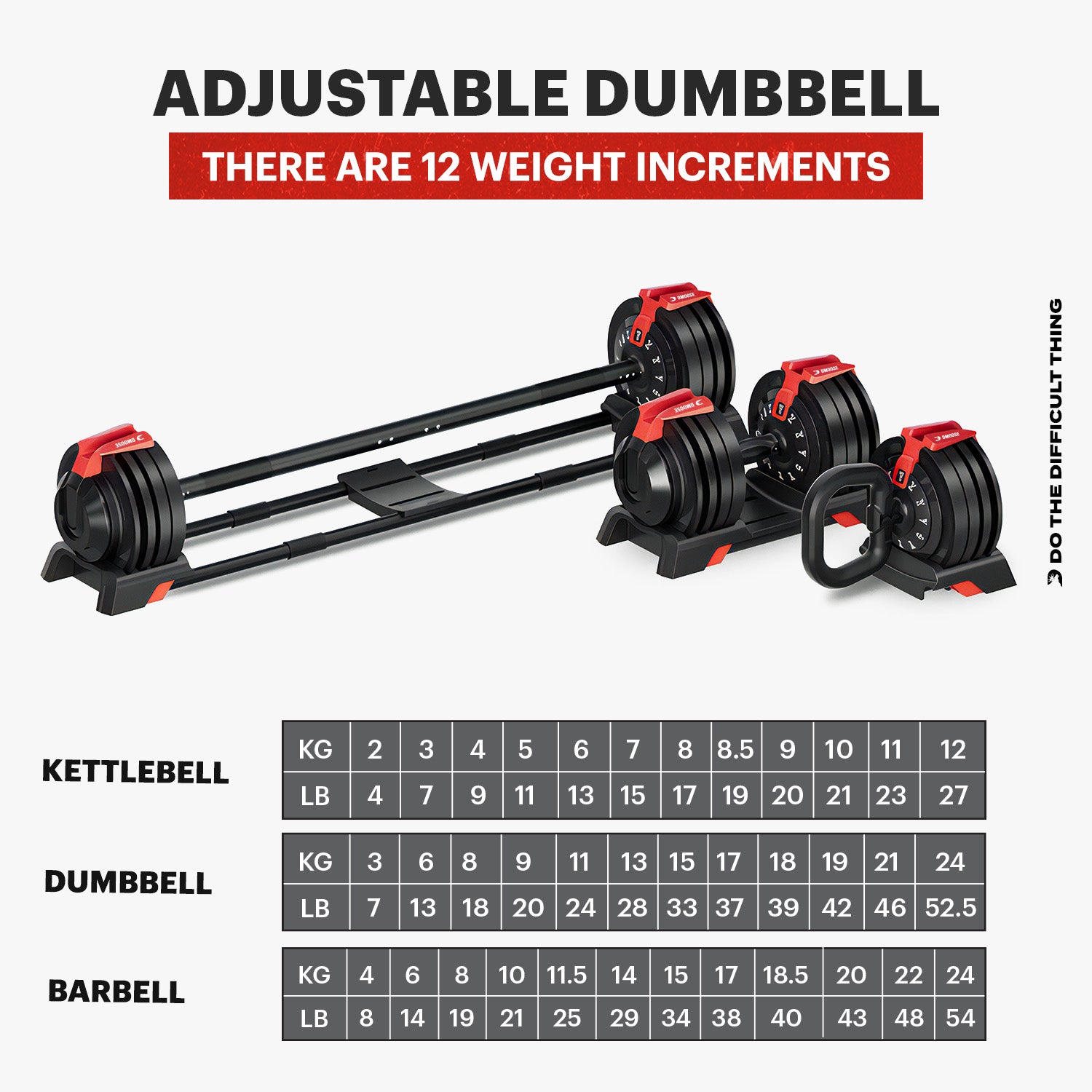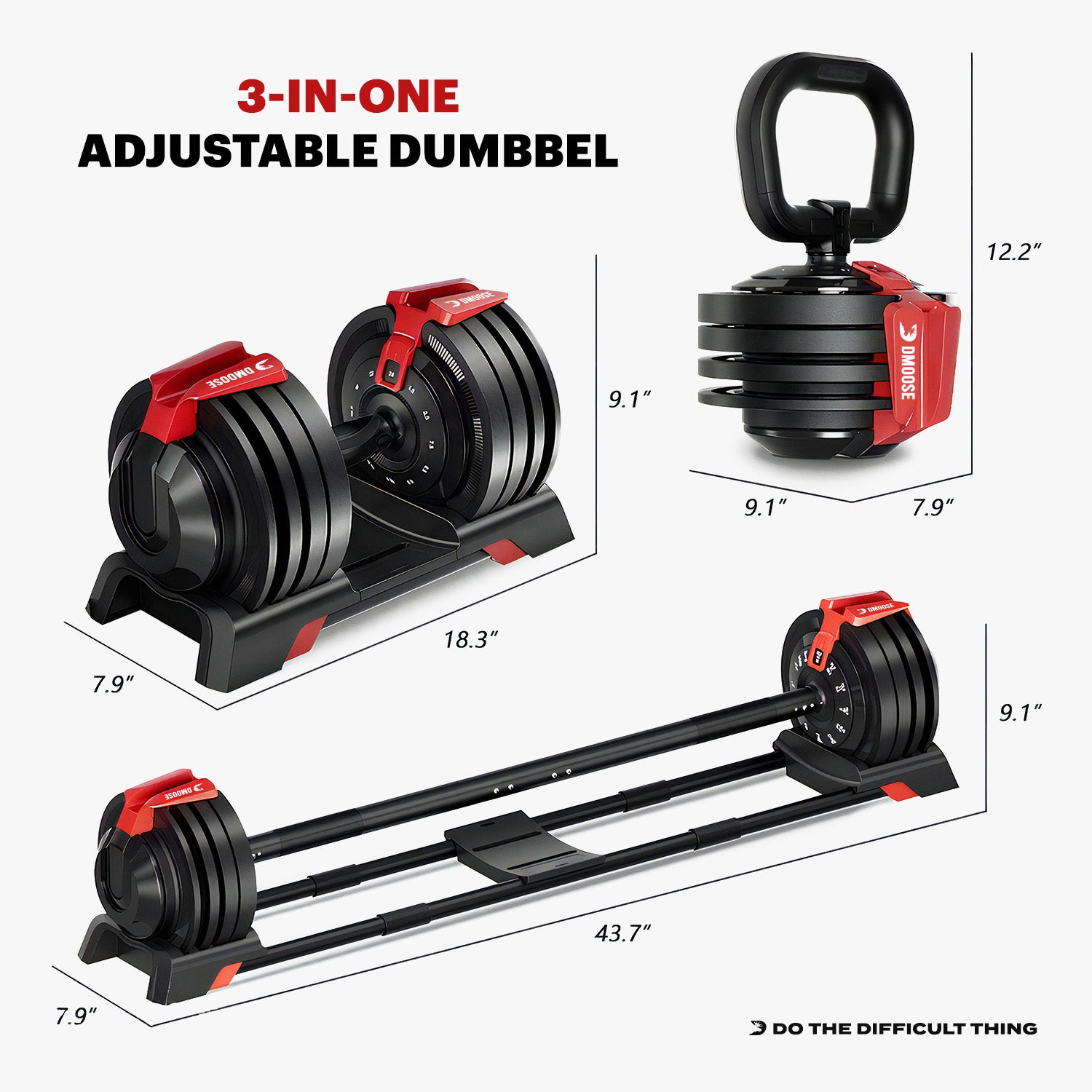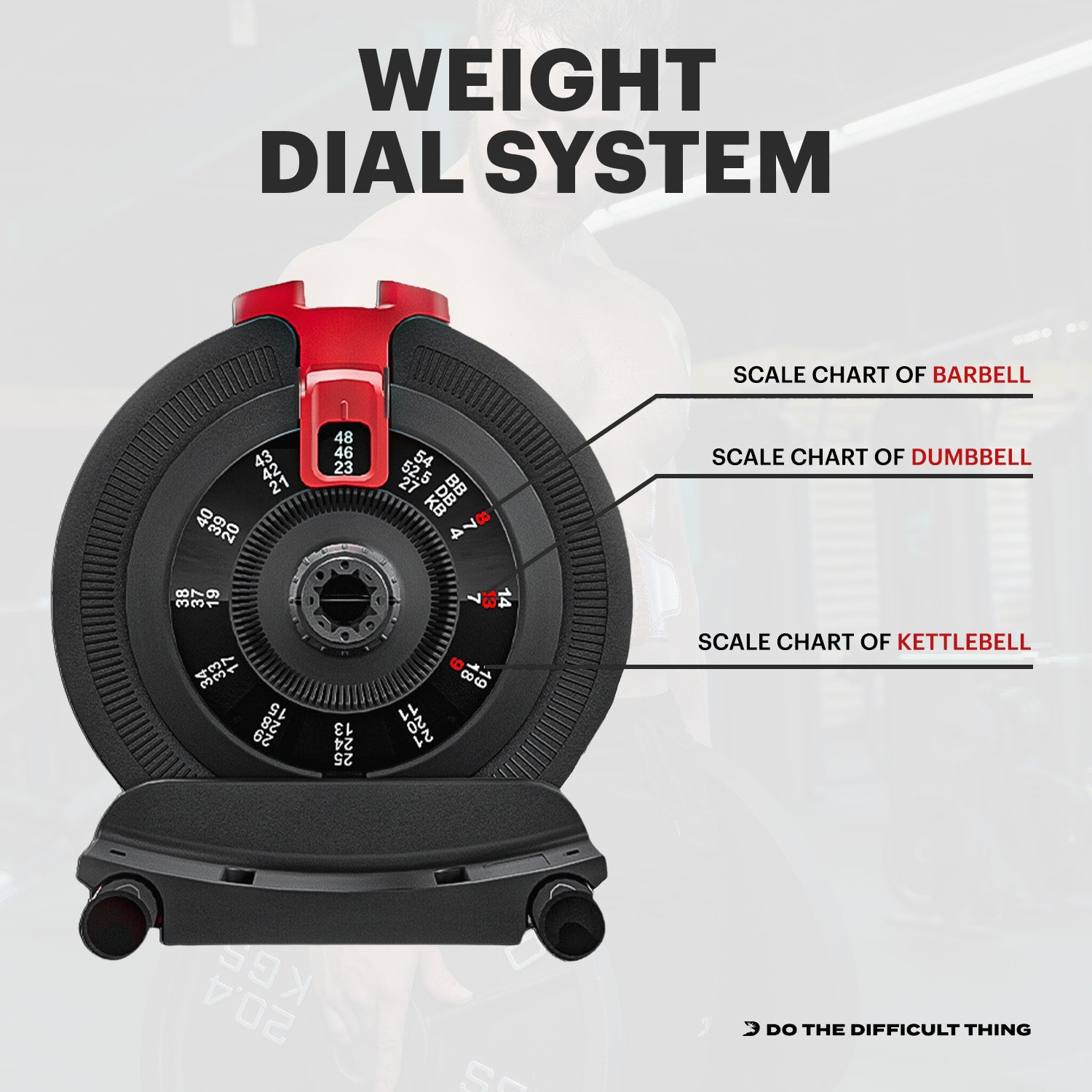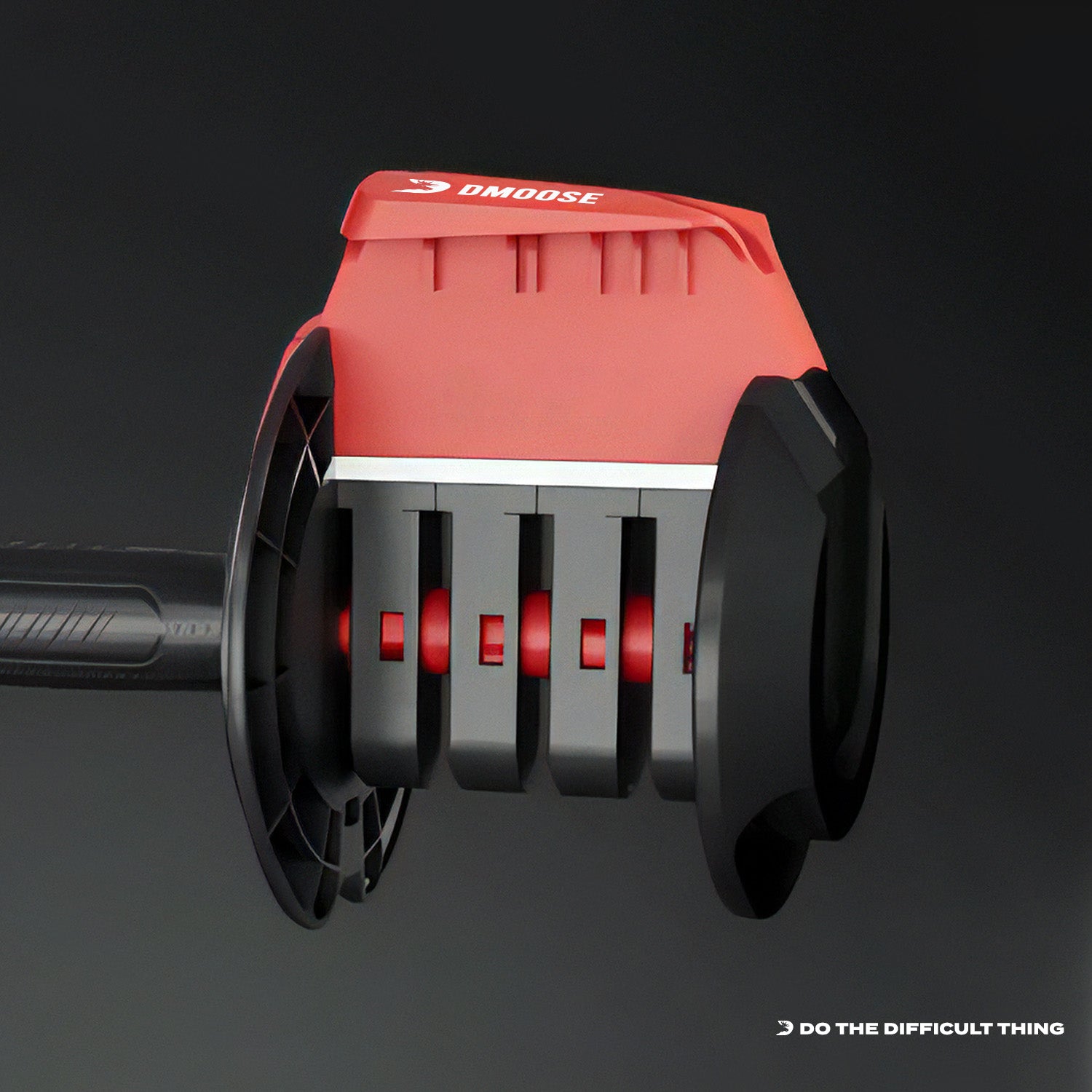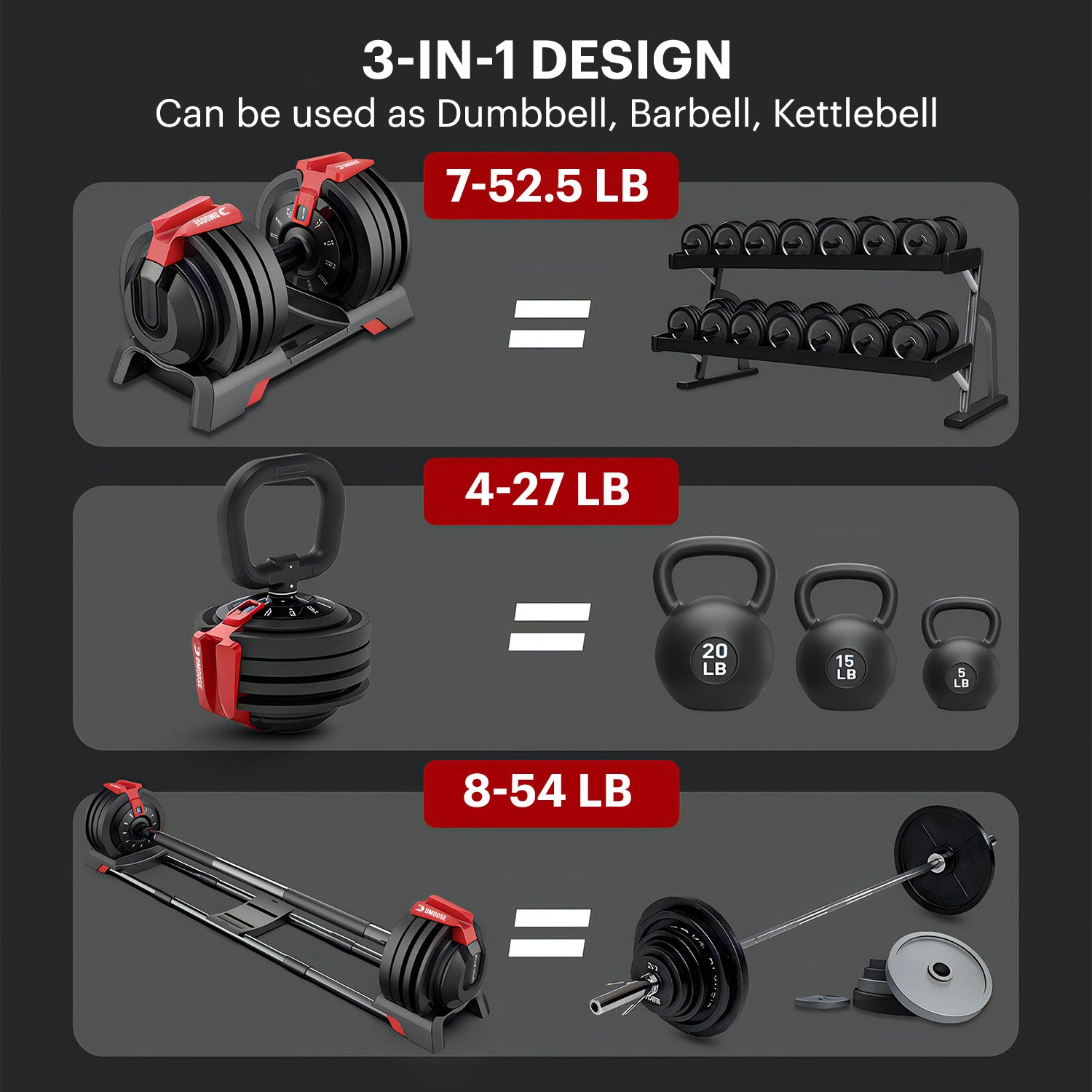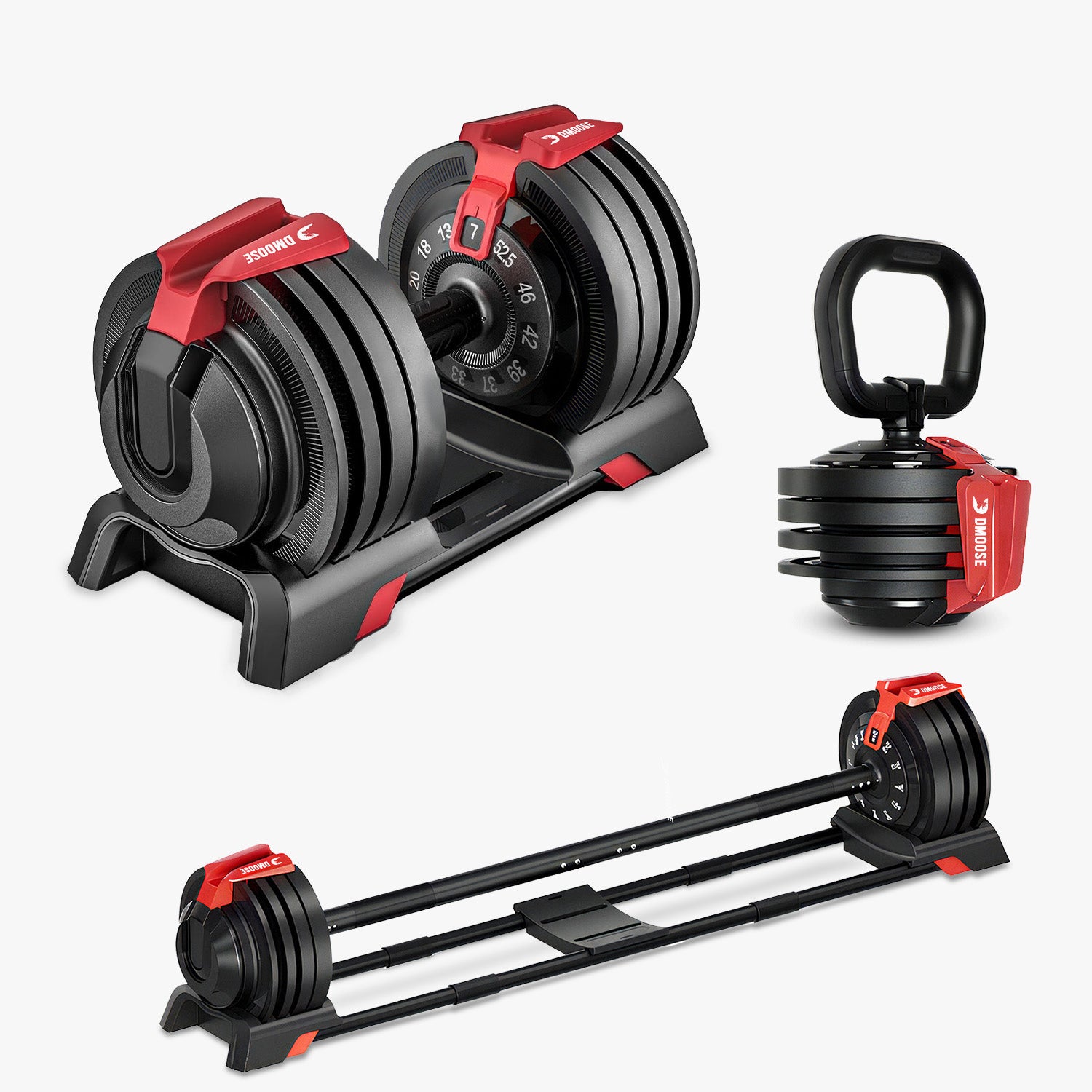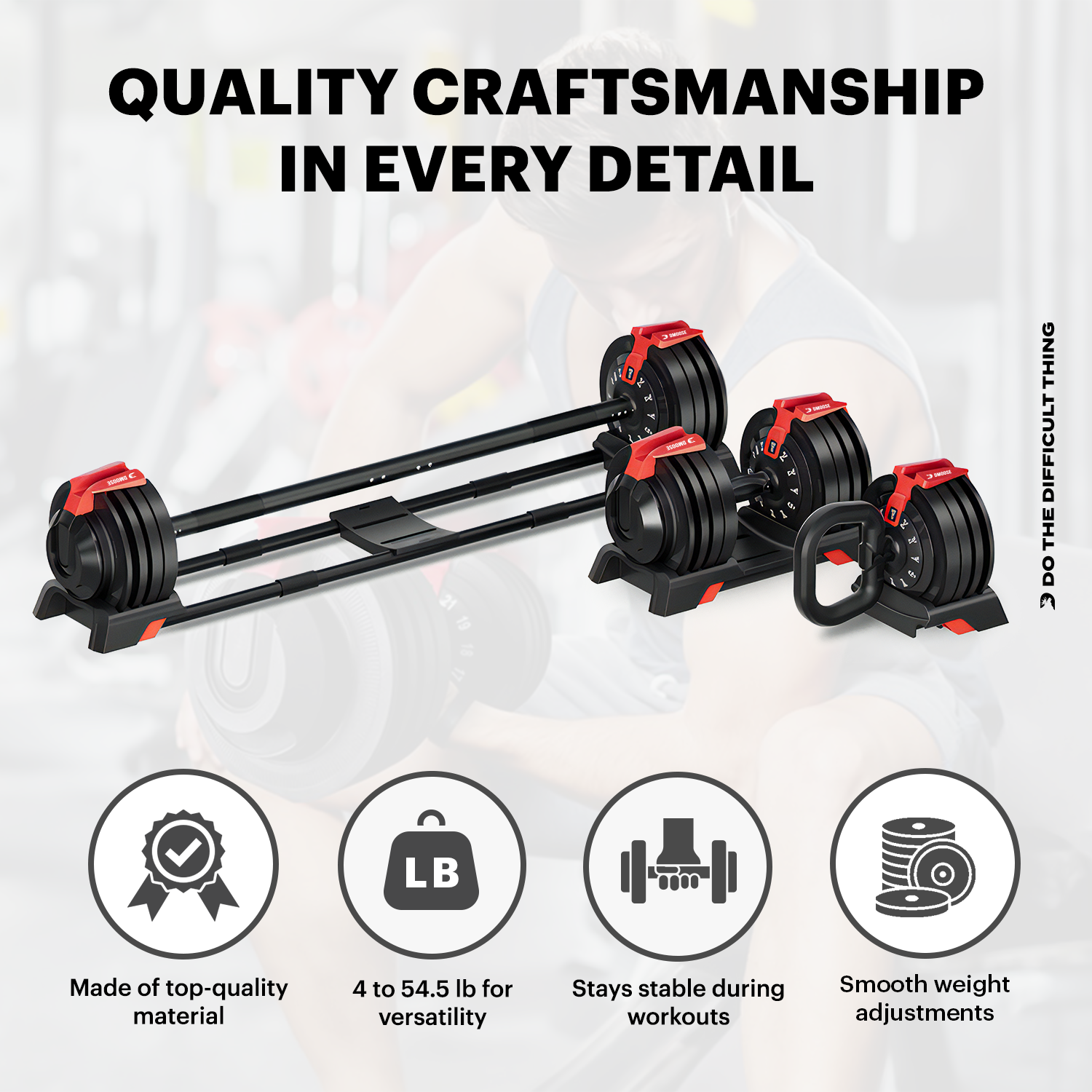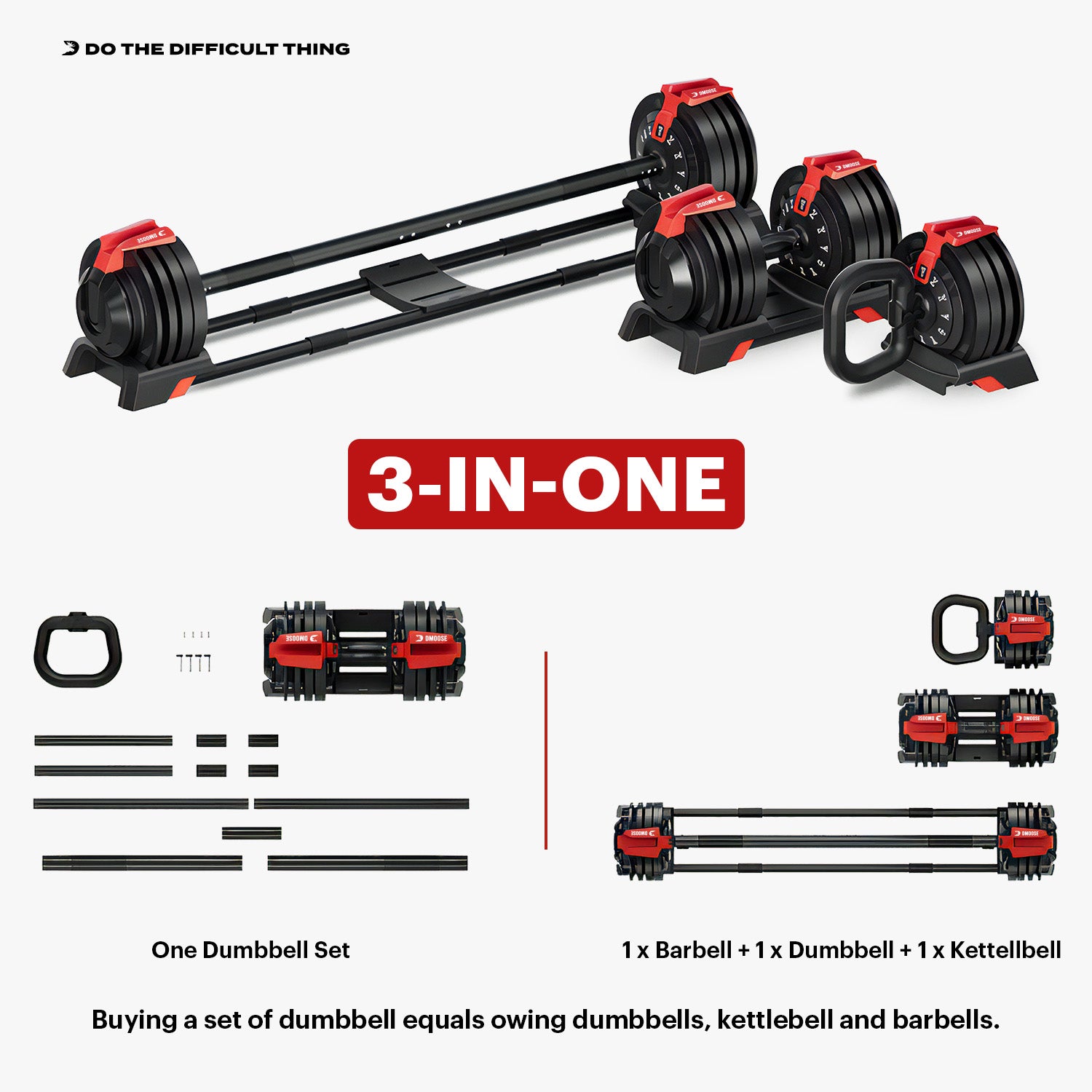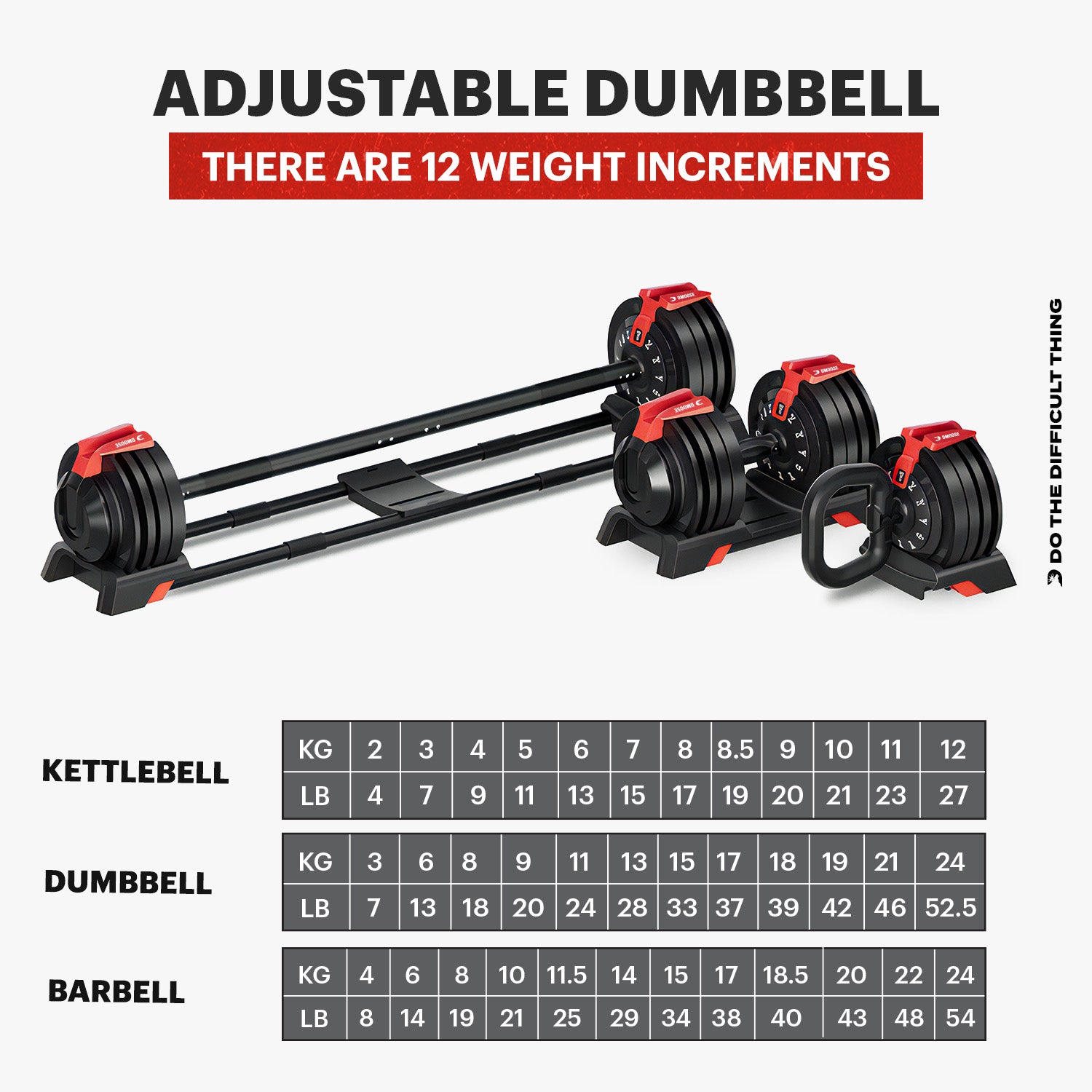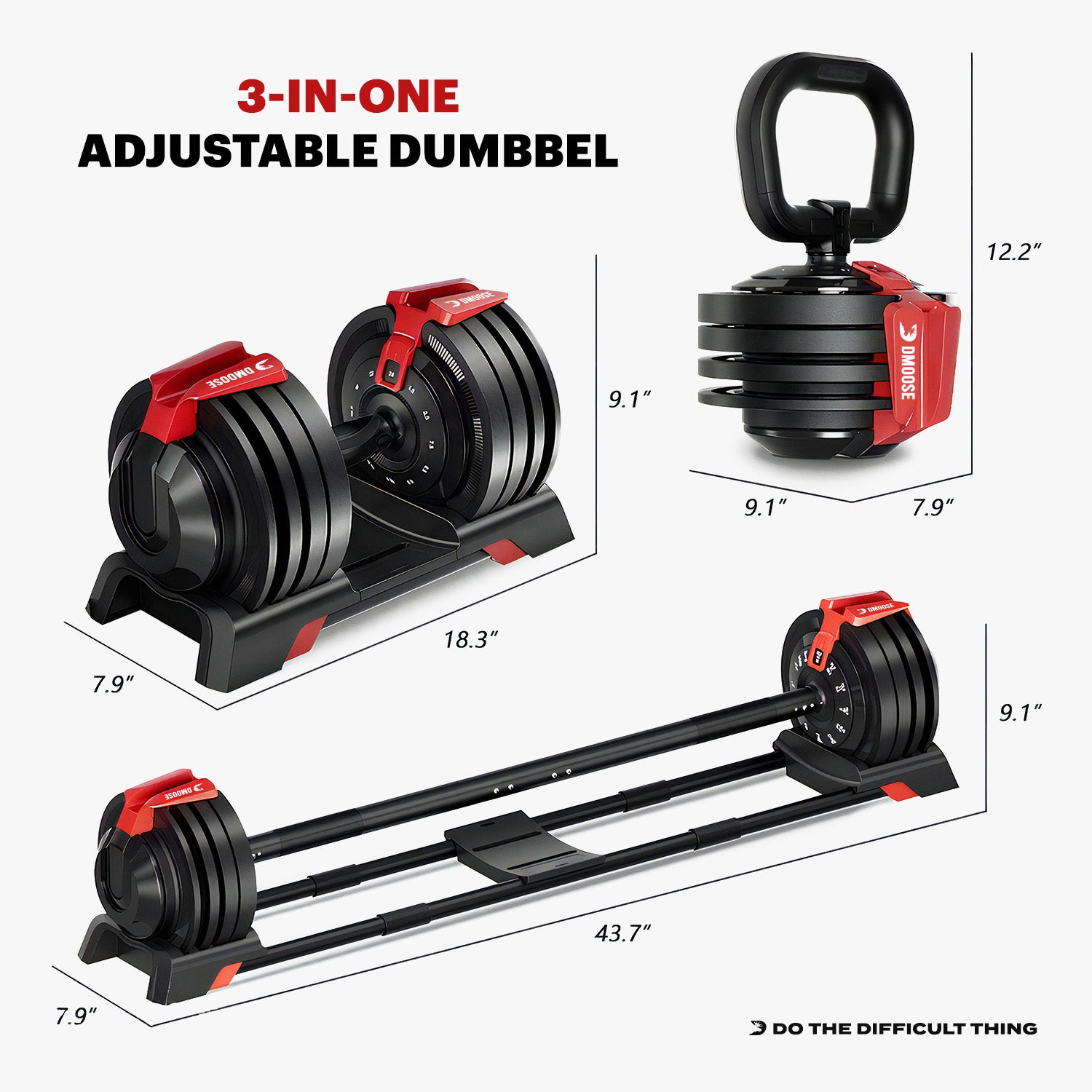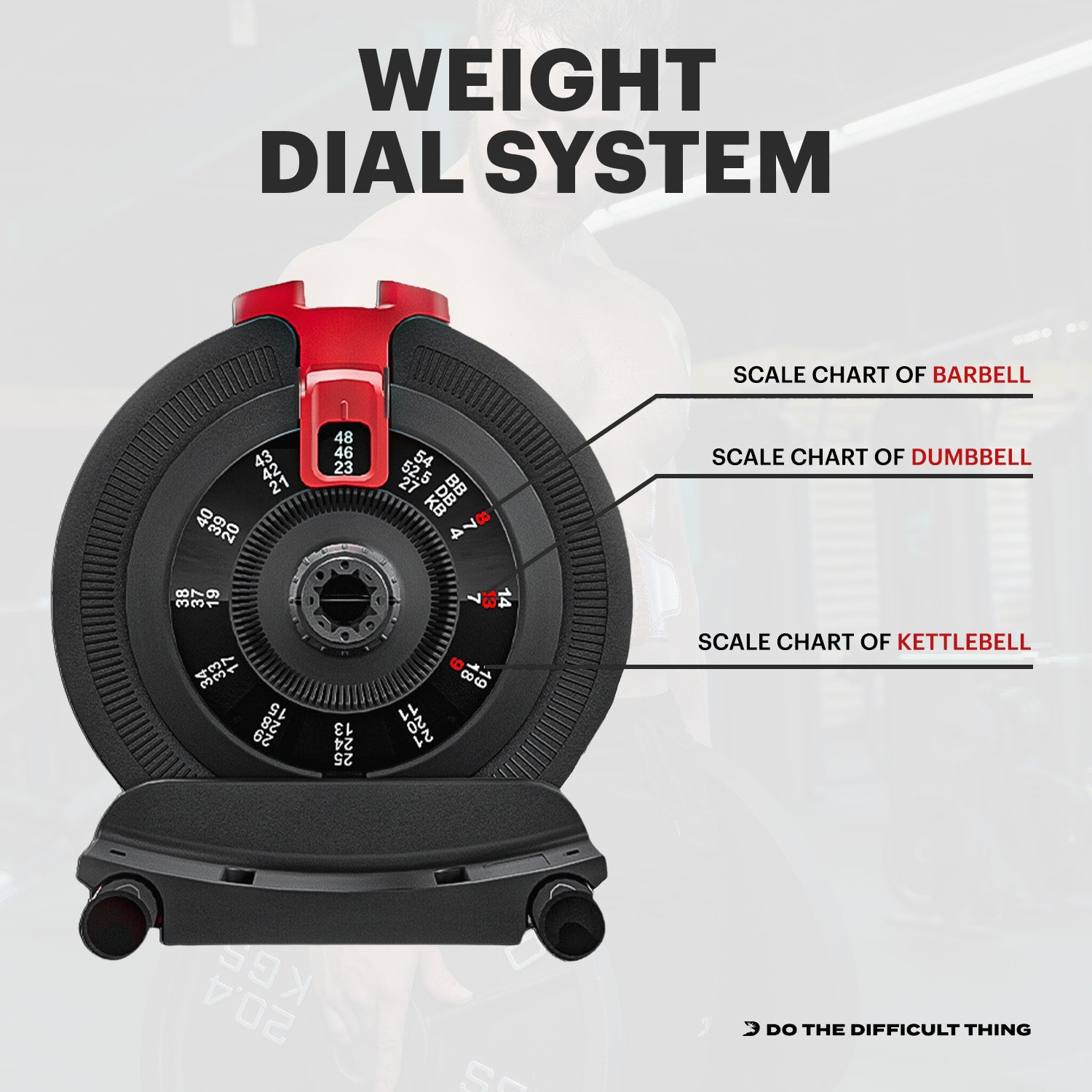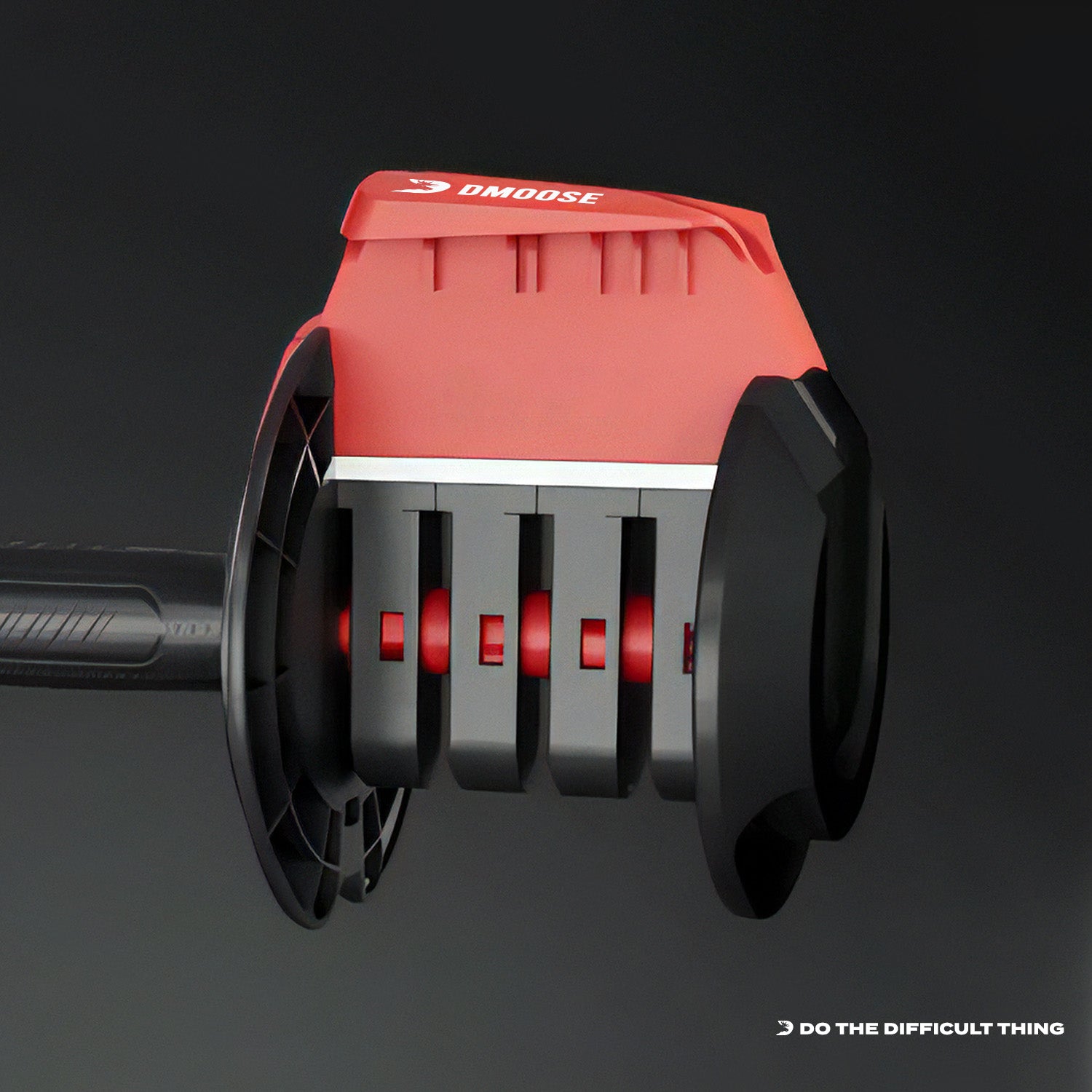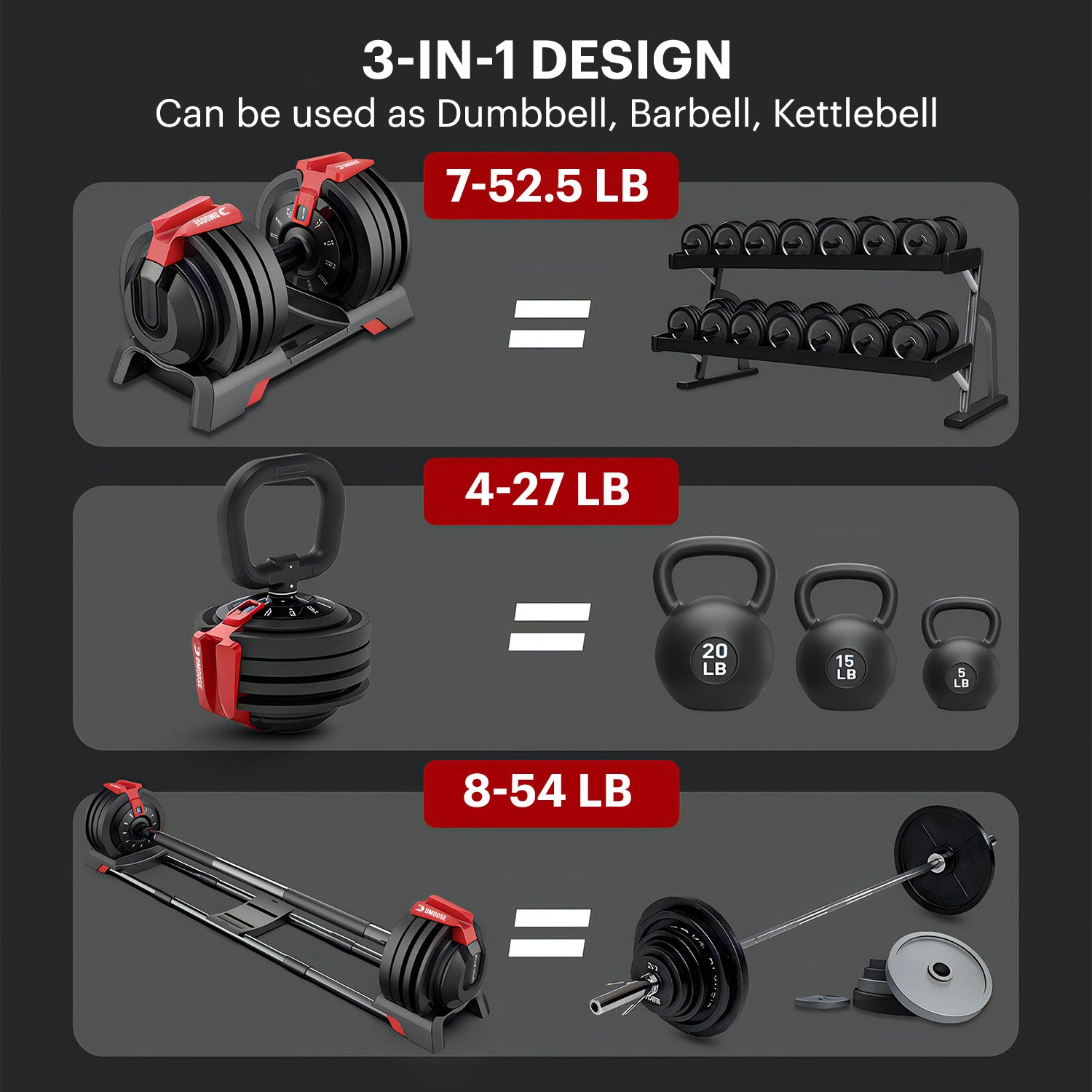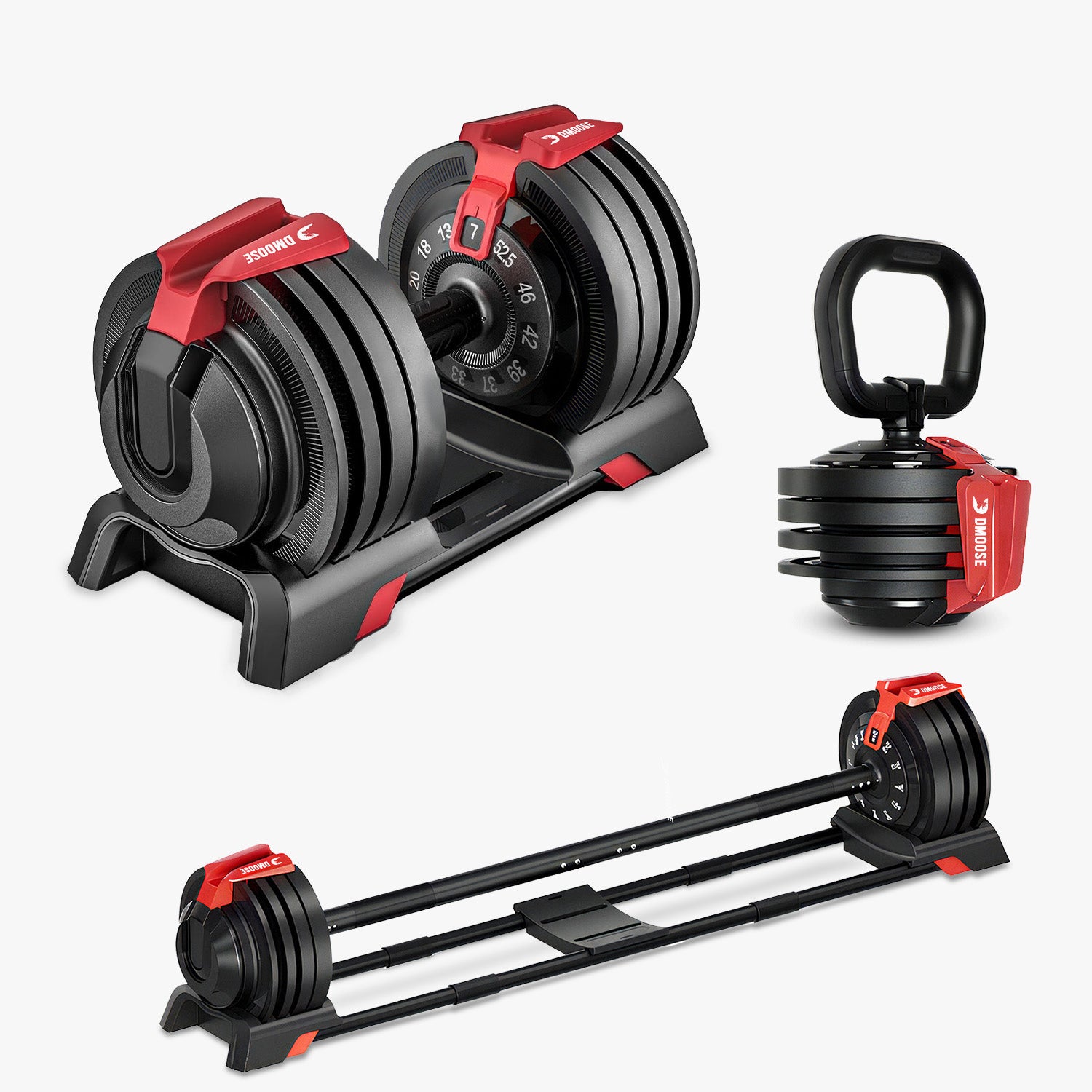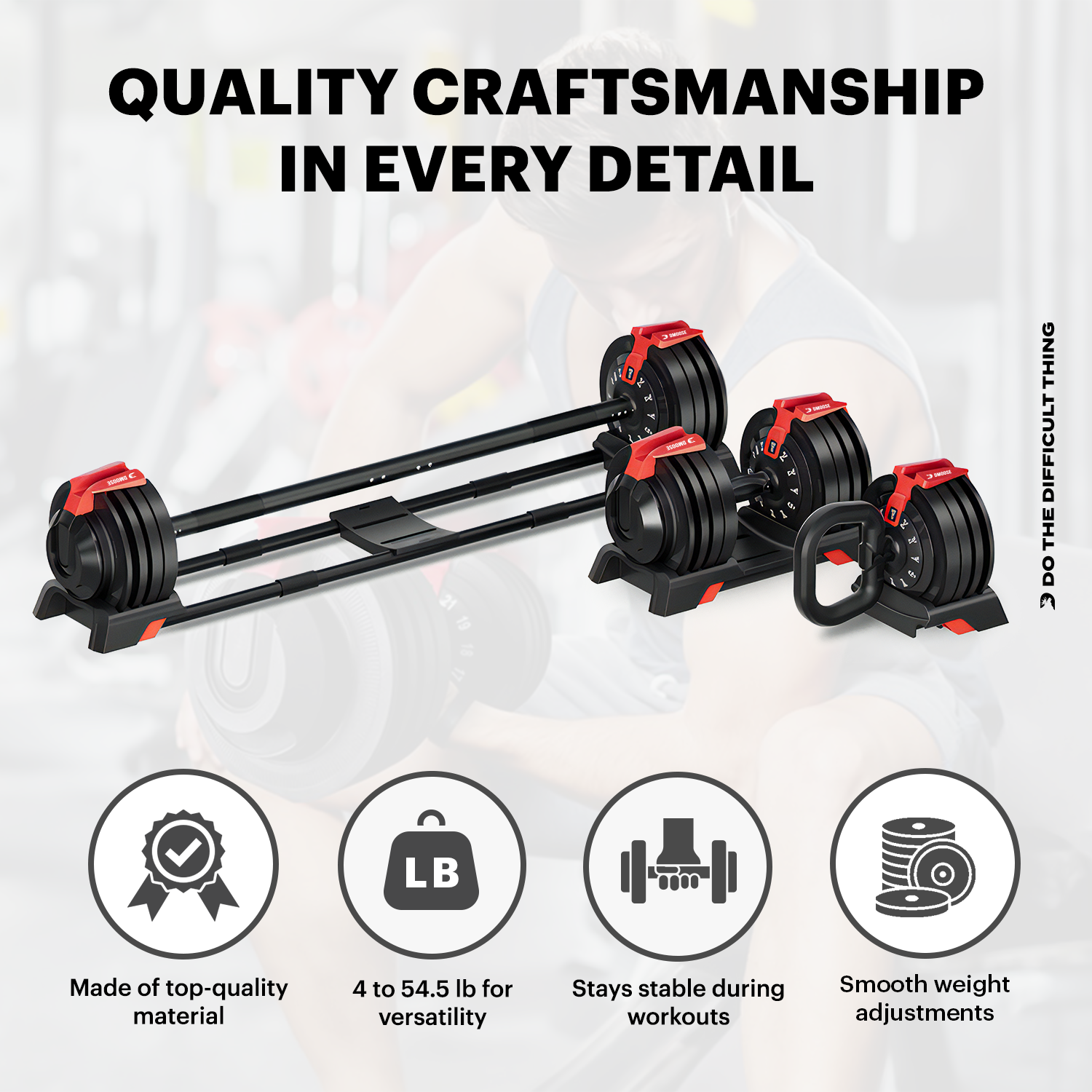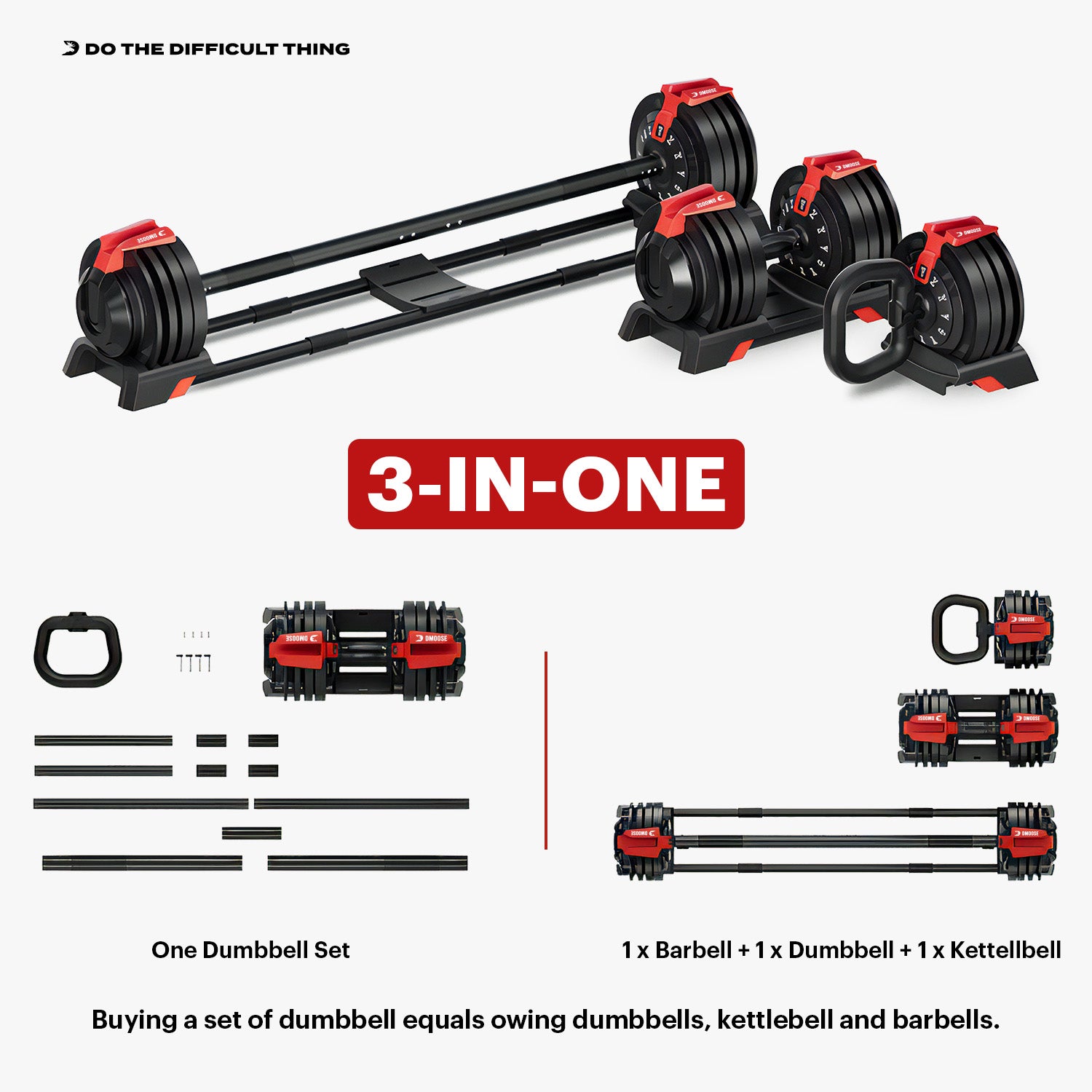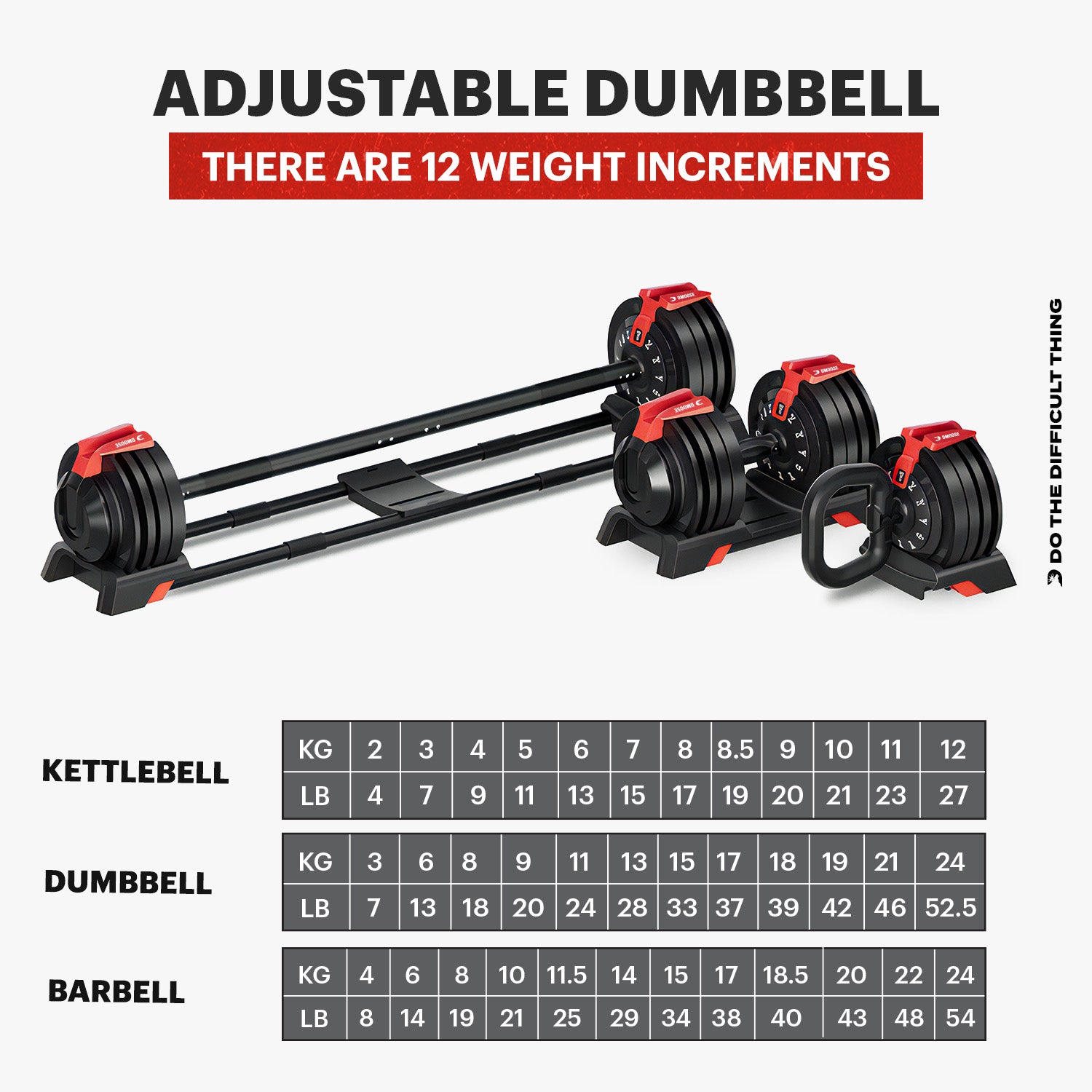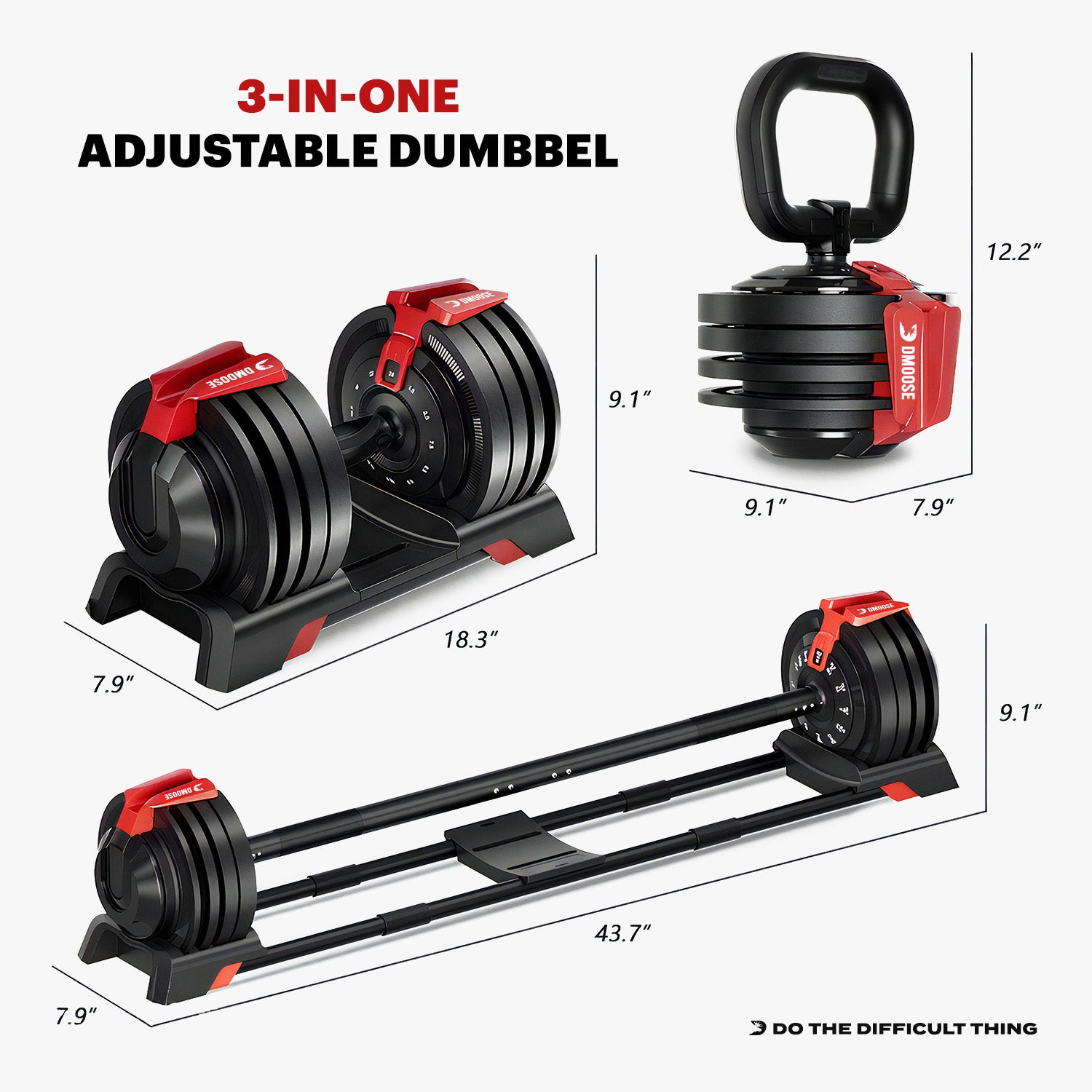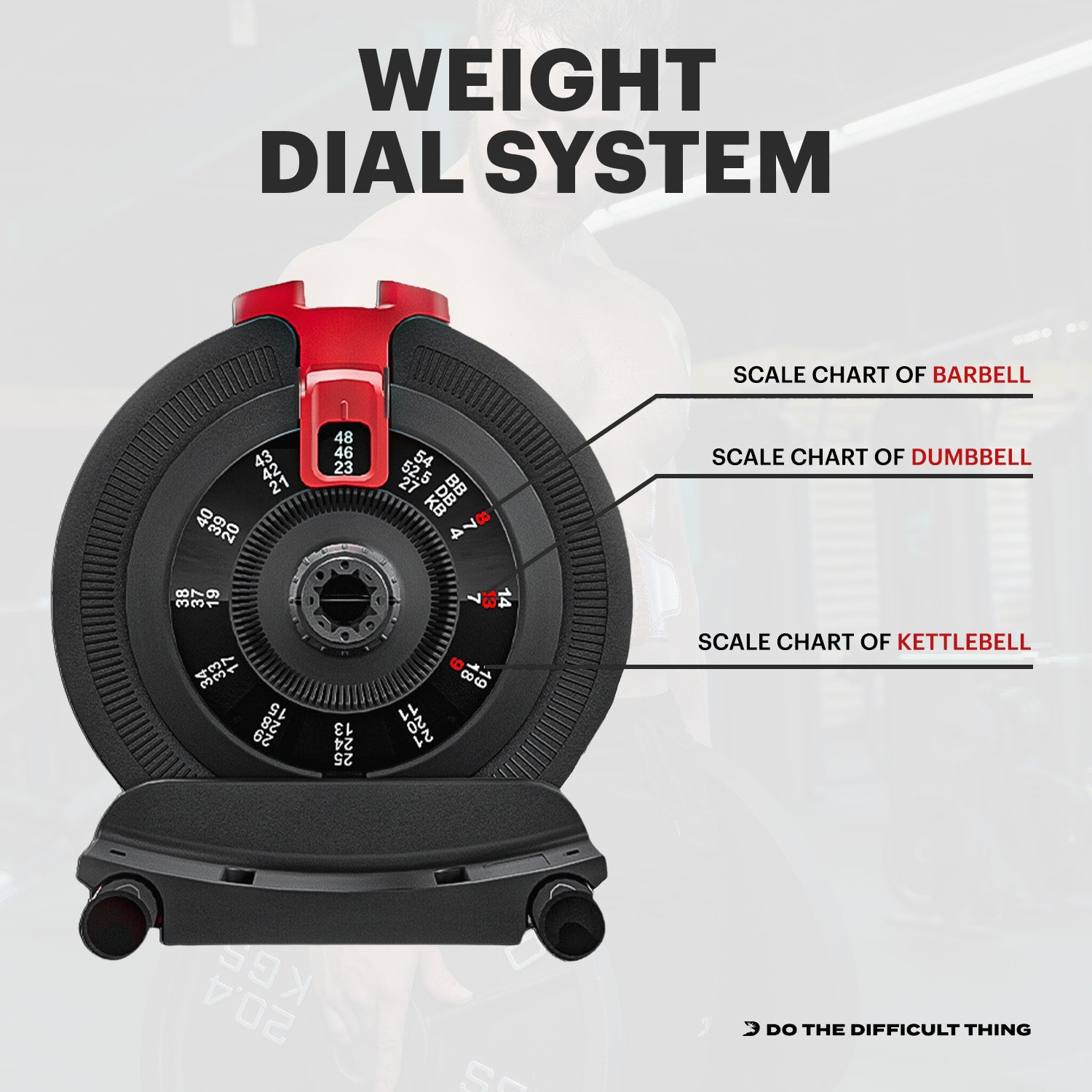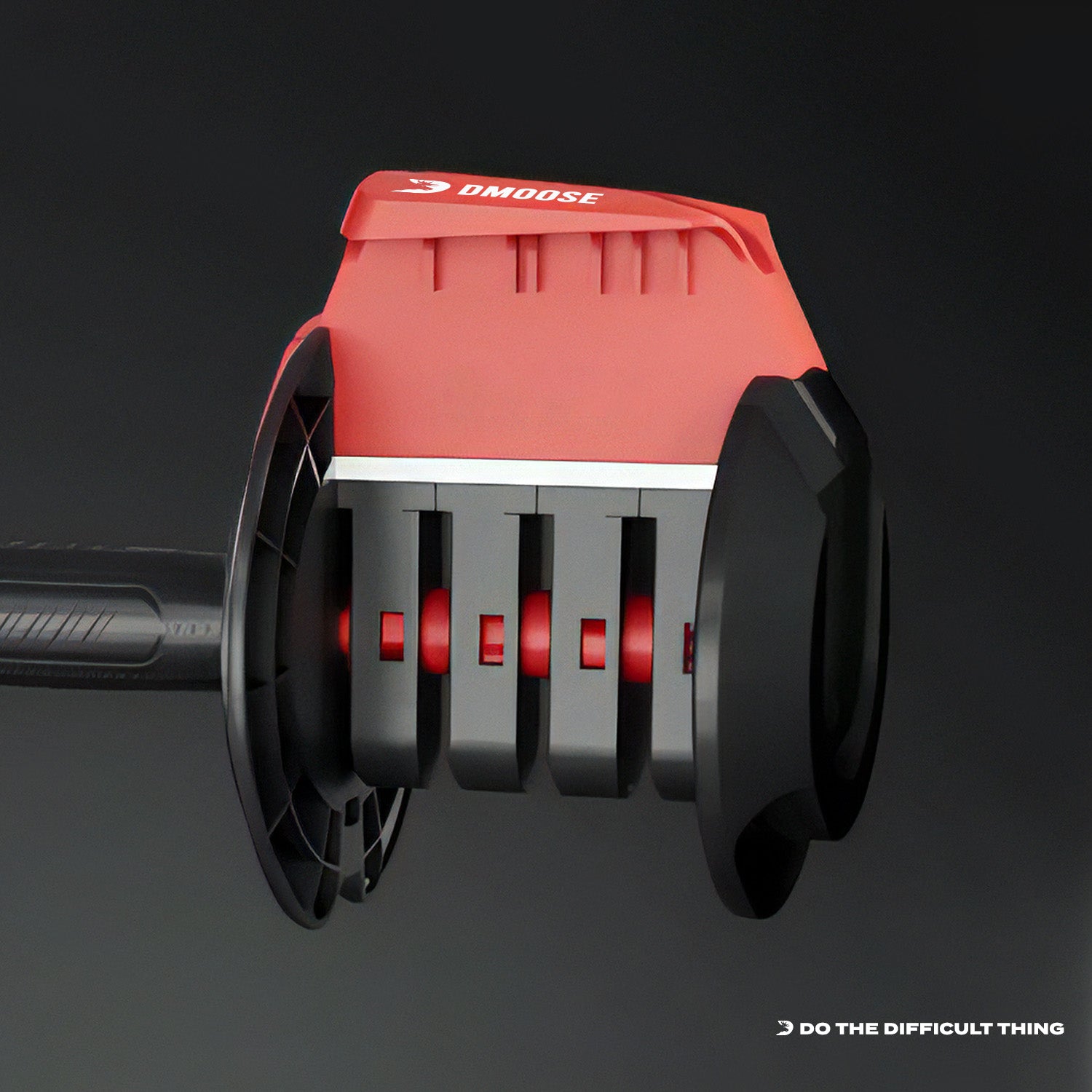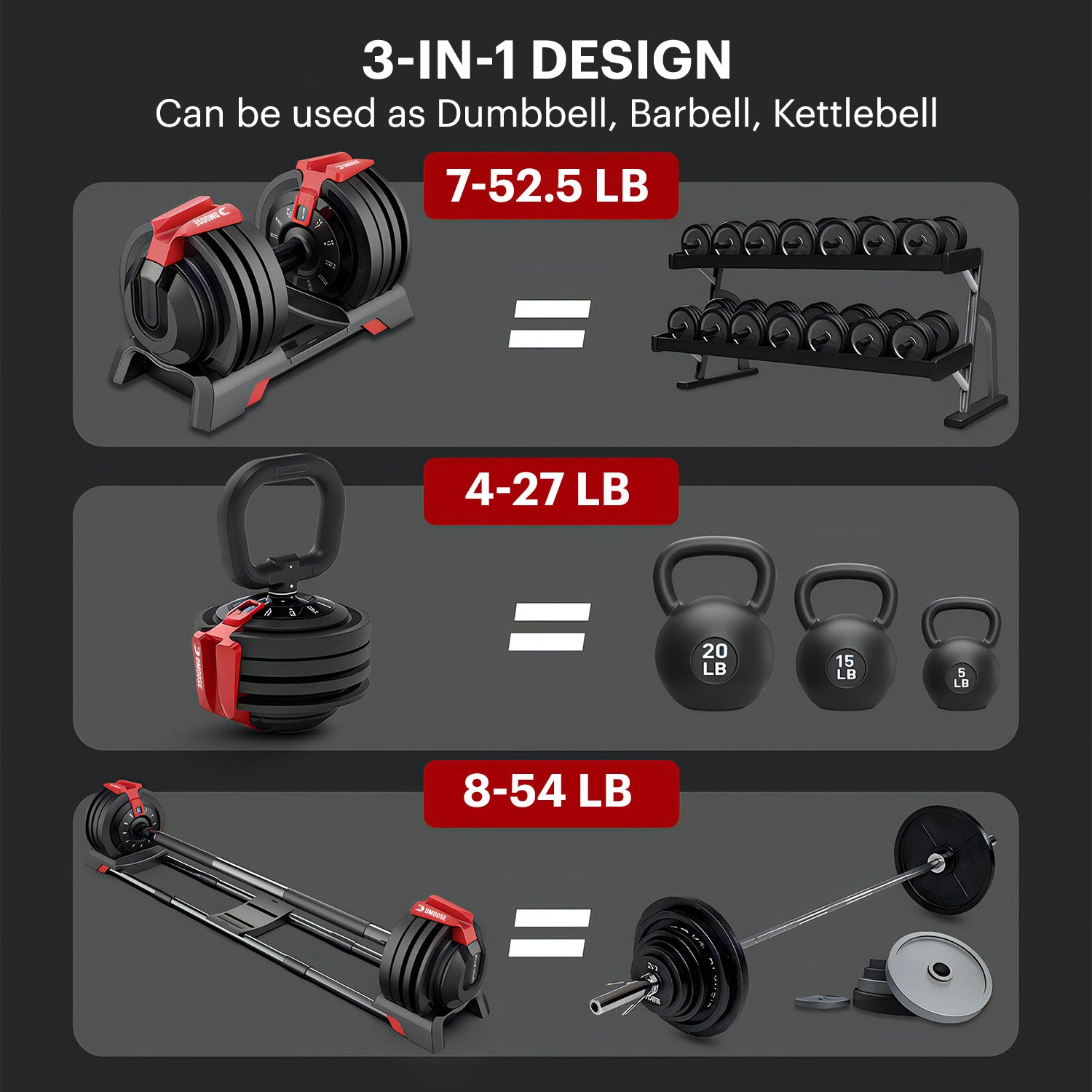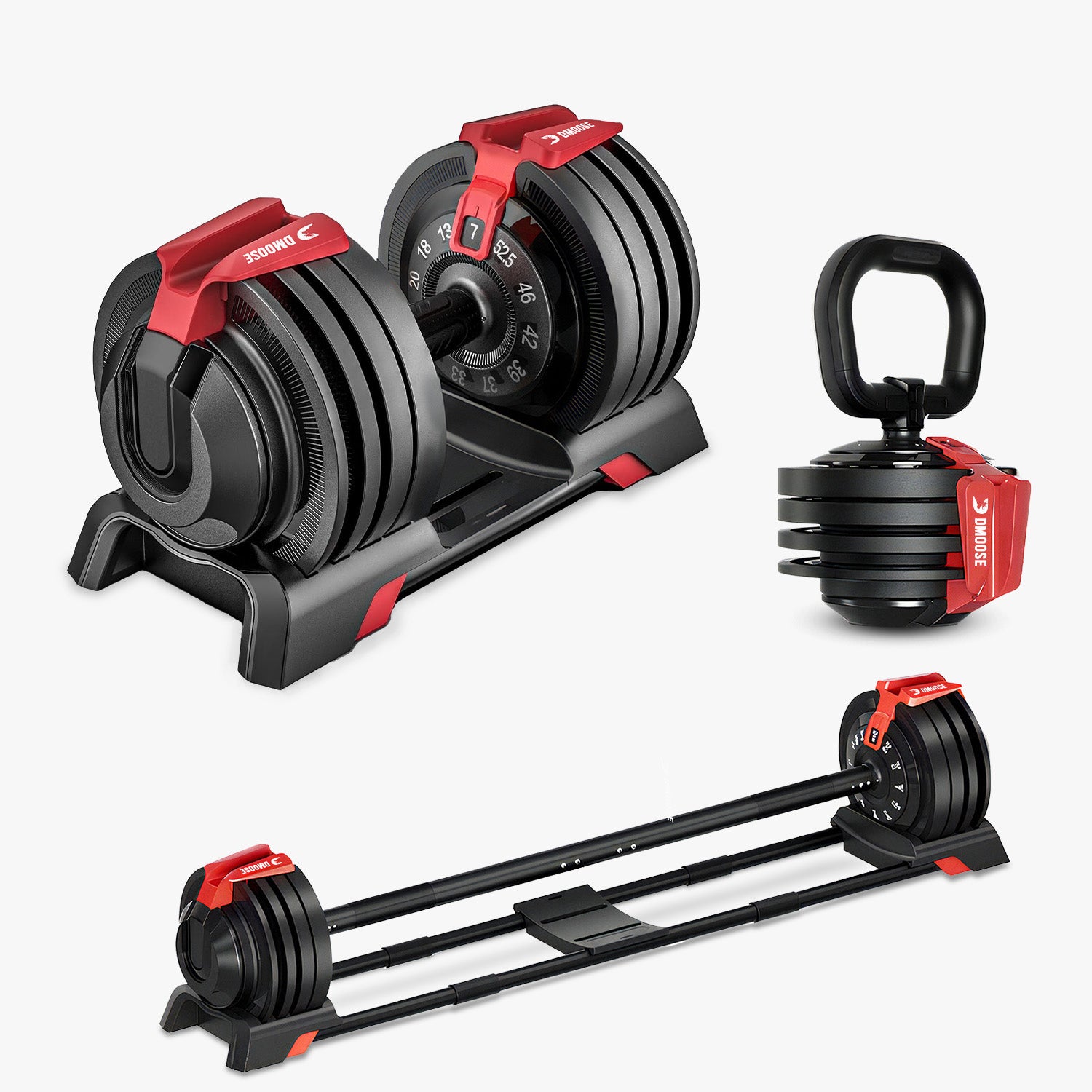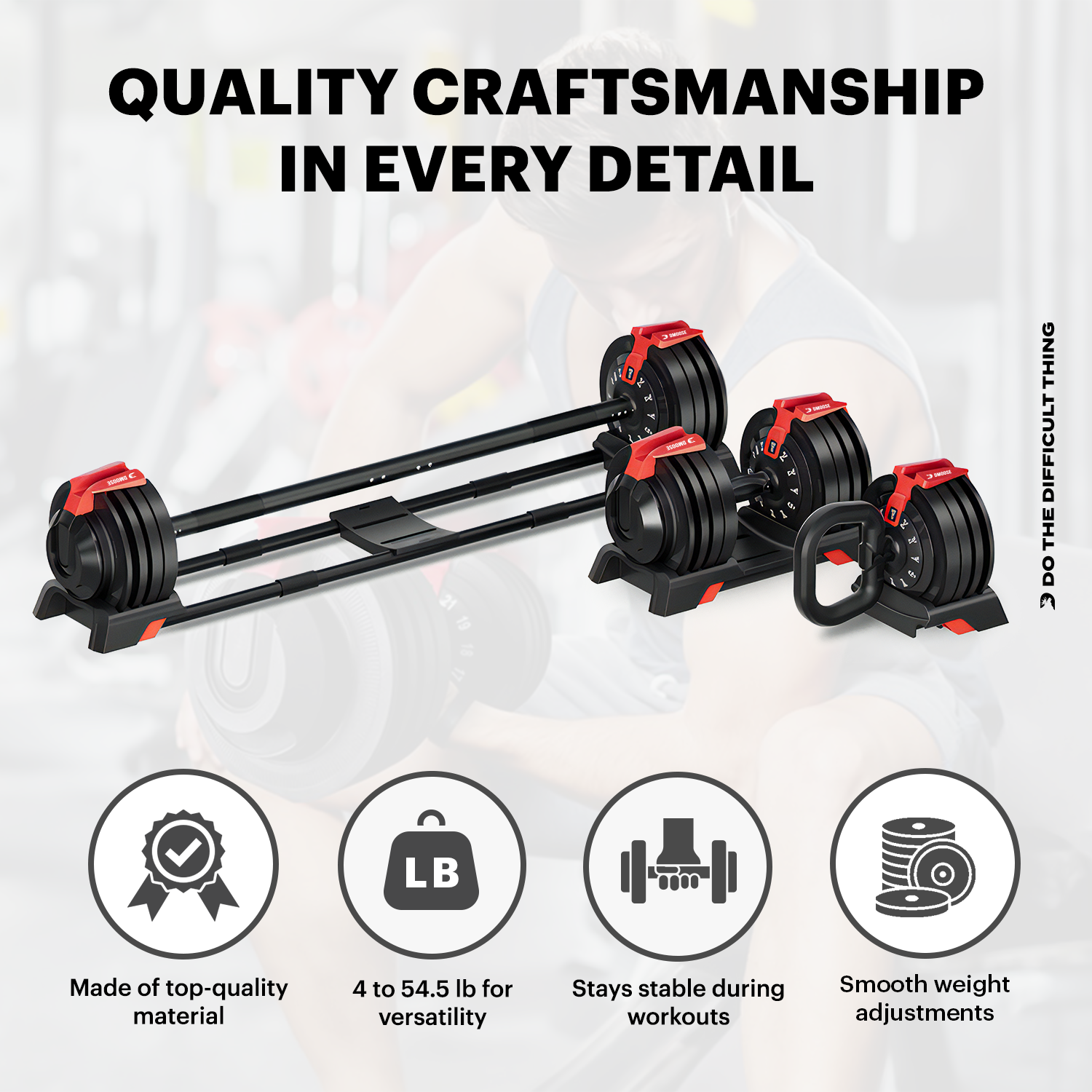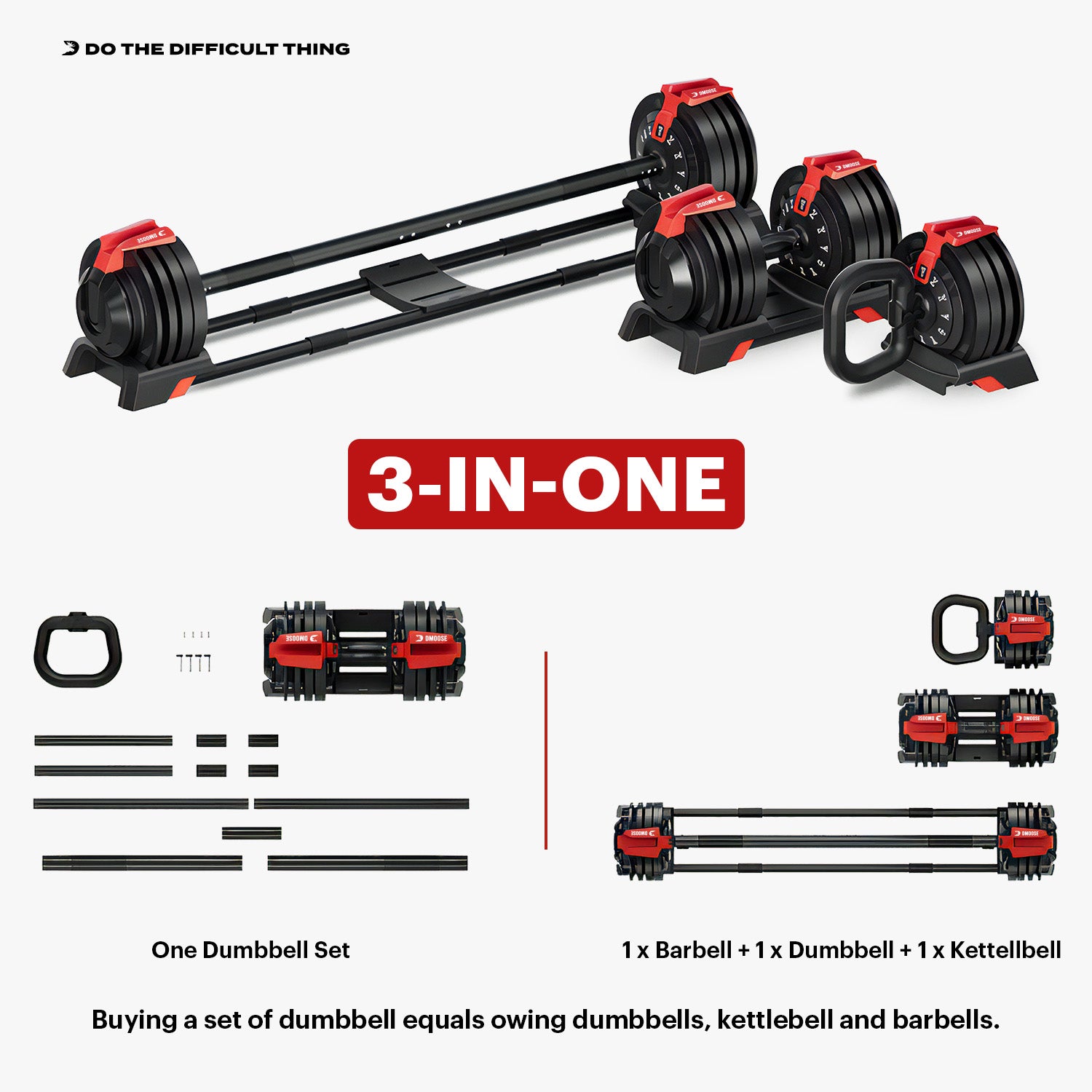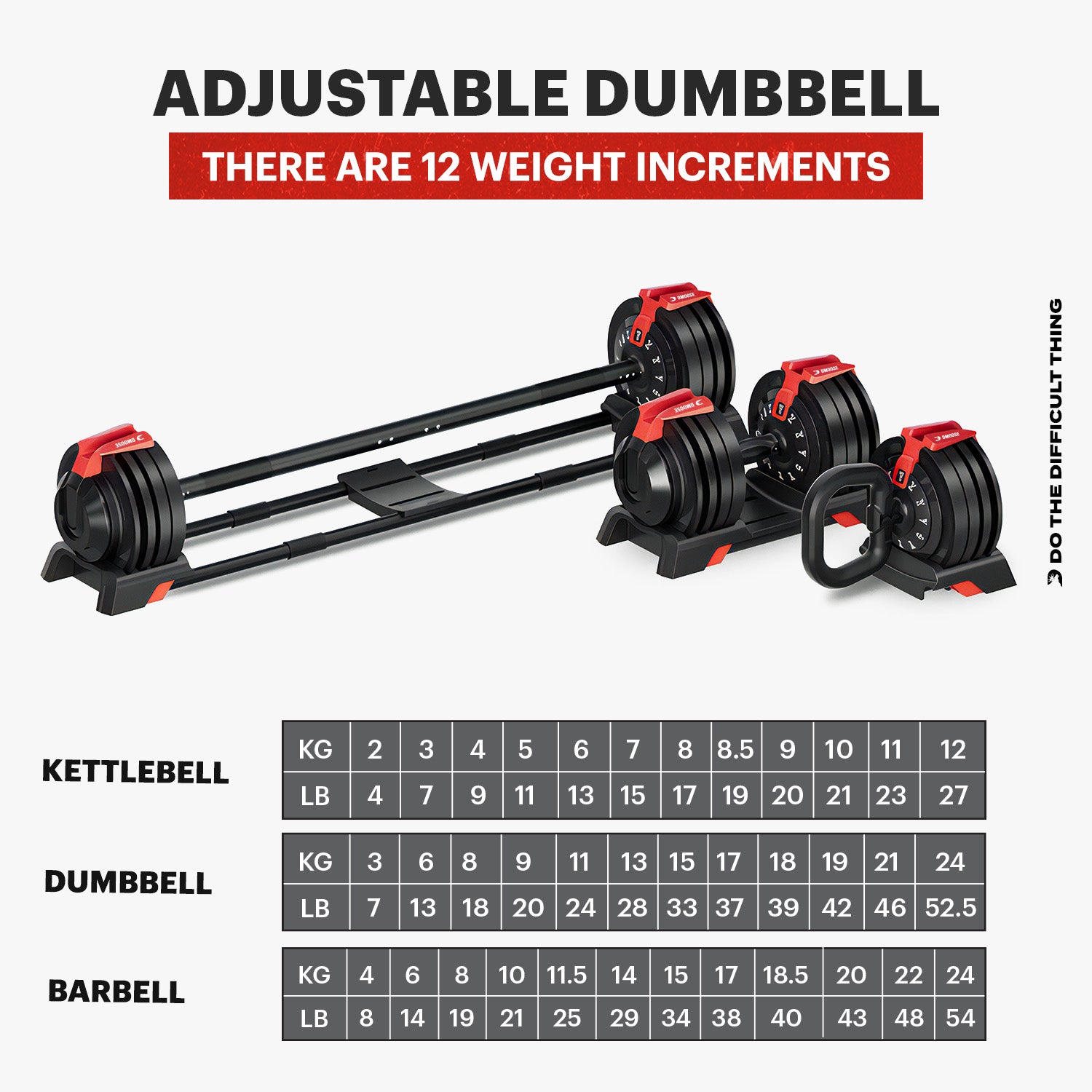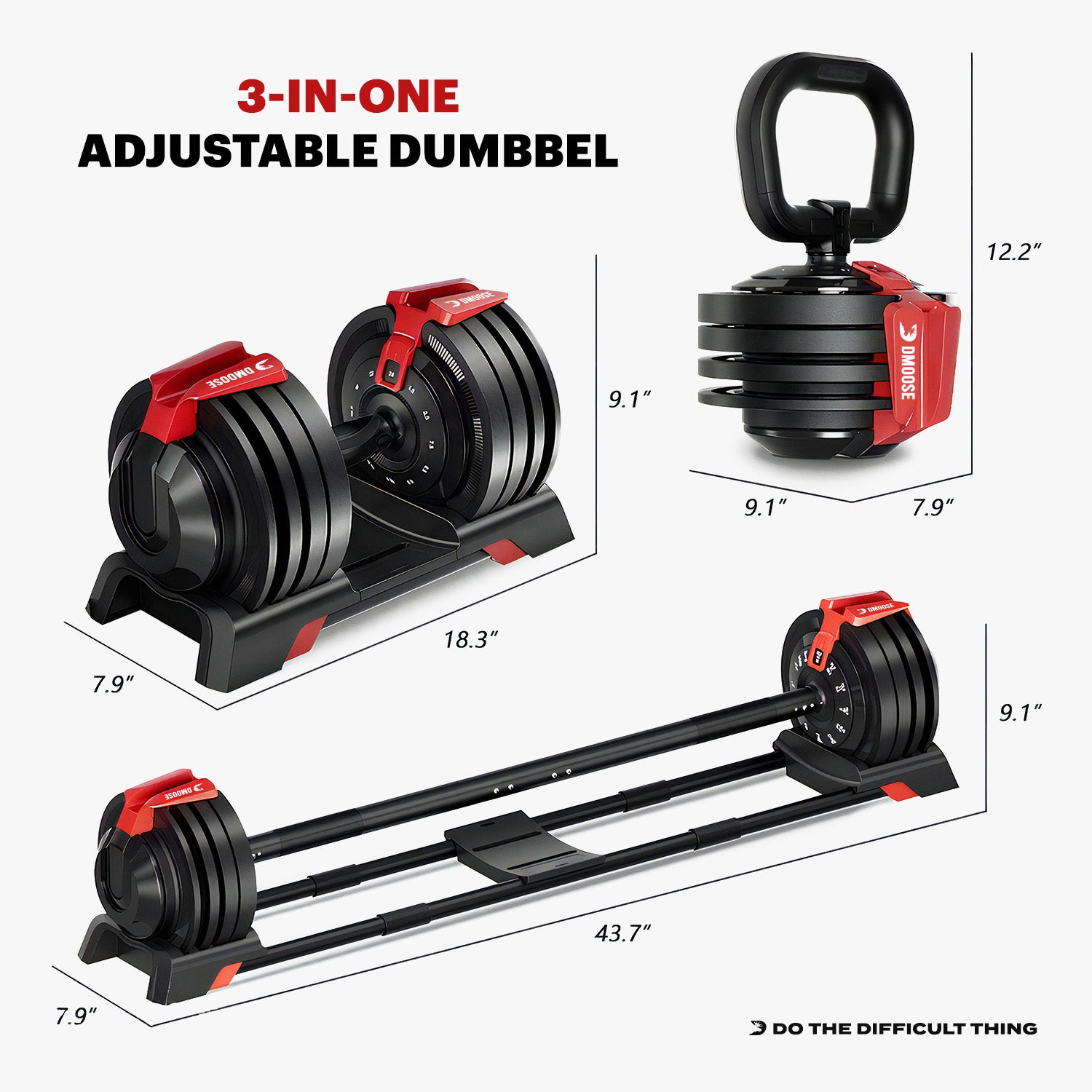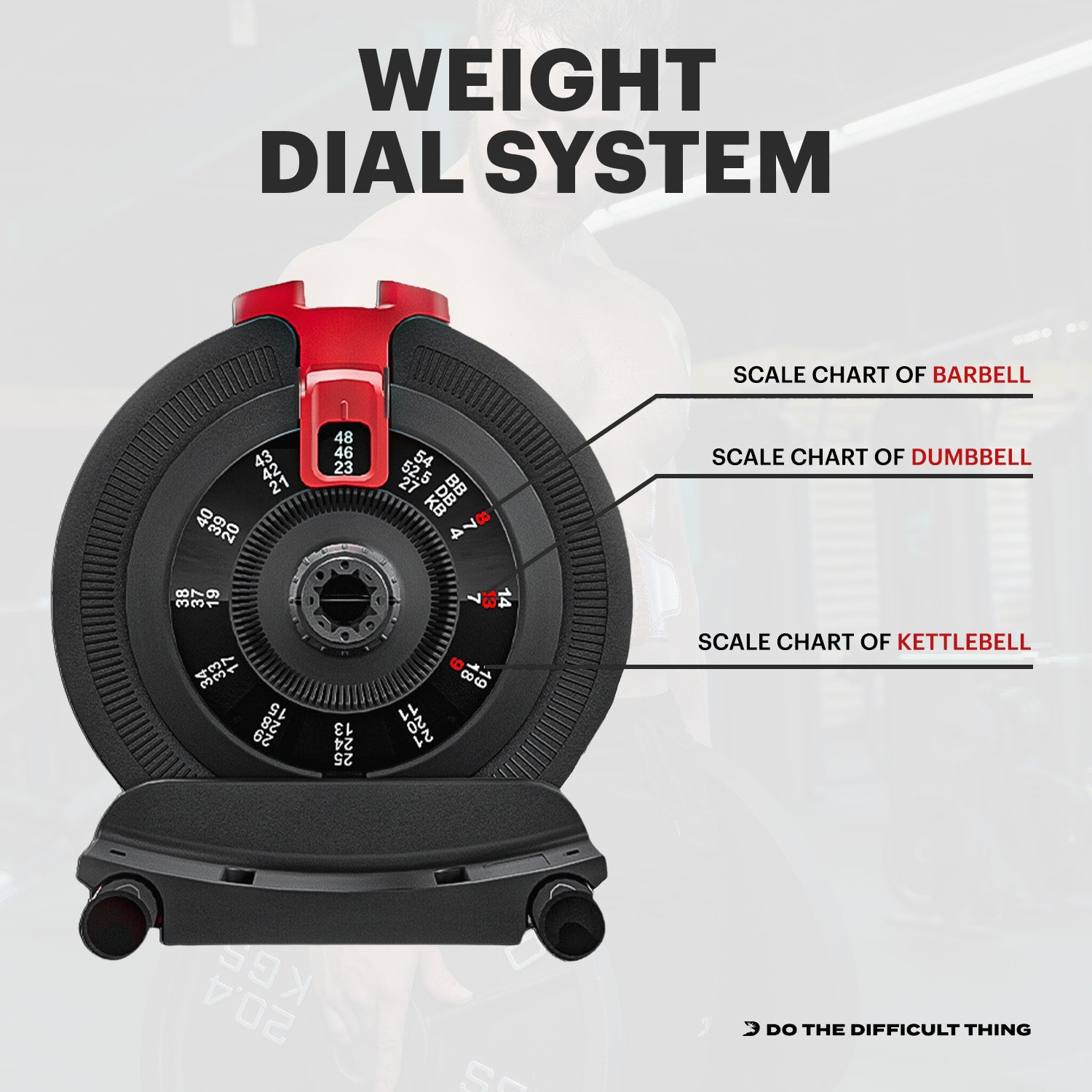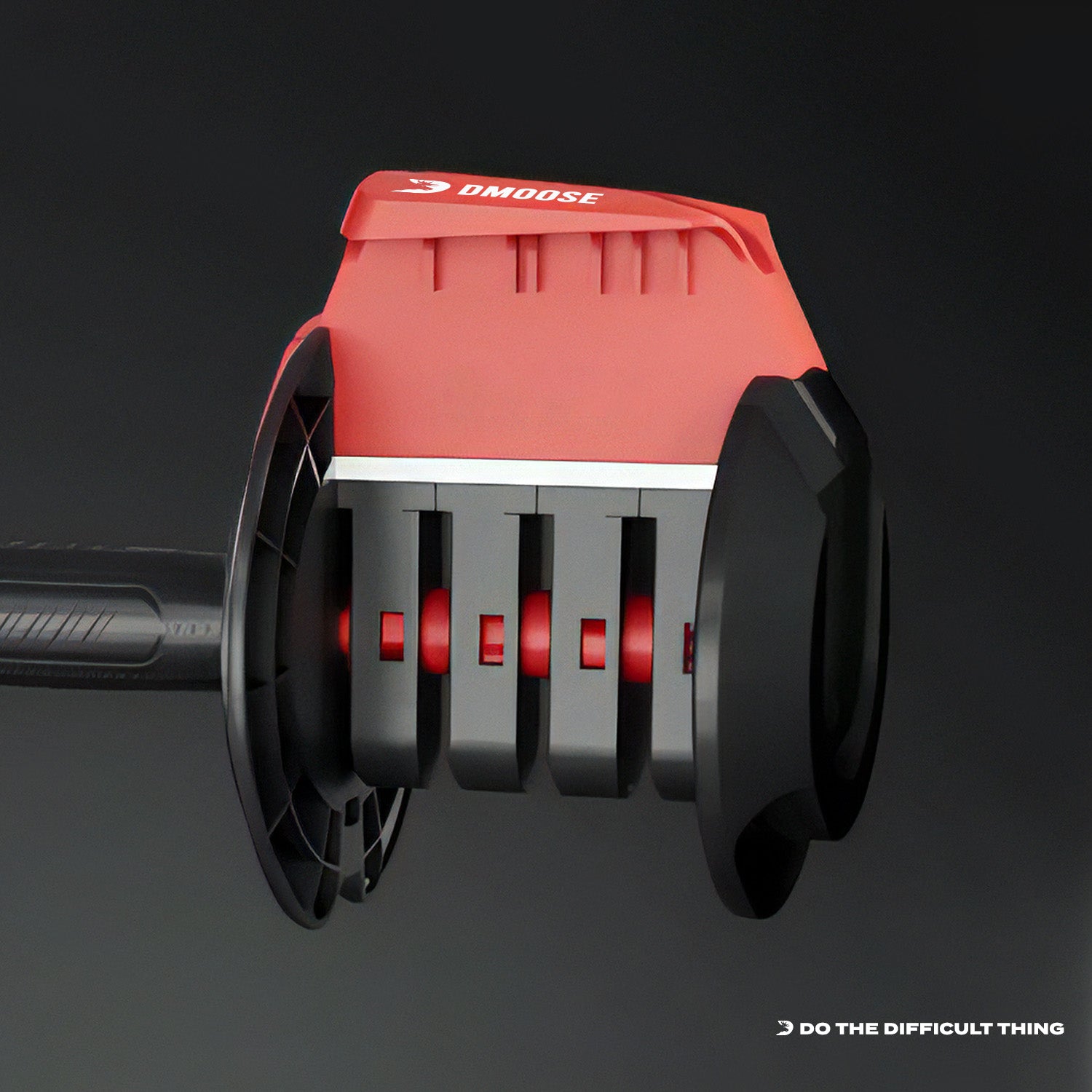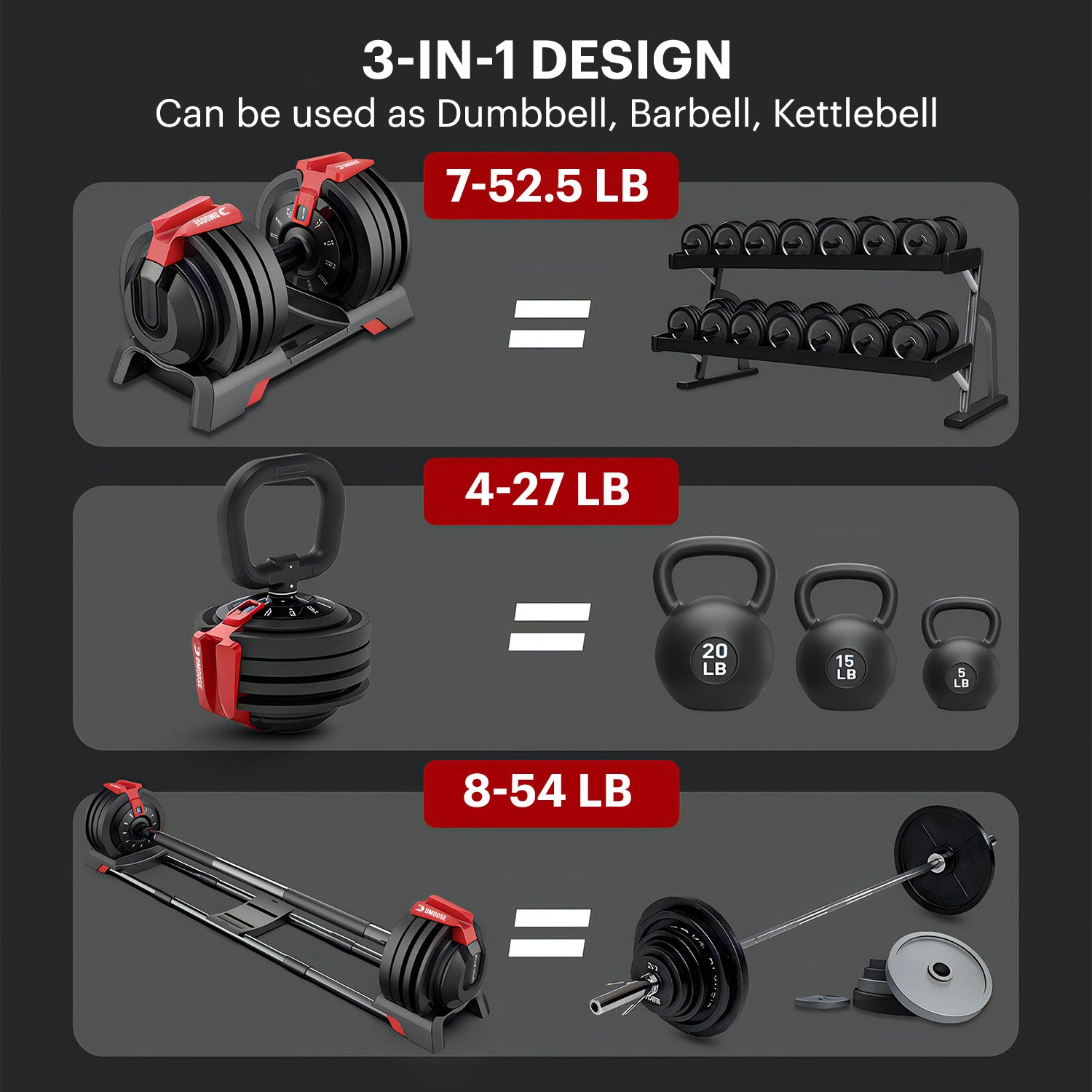 -Inf%
Sale price
$349

​
Regular price
Unit price
per
Why DMOOSE Adjustable Dumbbells?
Ergonomic Grip
Ensures comfortable and efficient workouts.
All Fitness Levels
Suitable for beginners to advanced users.
Balanced Distribution
Provides consistent and reliable performance.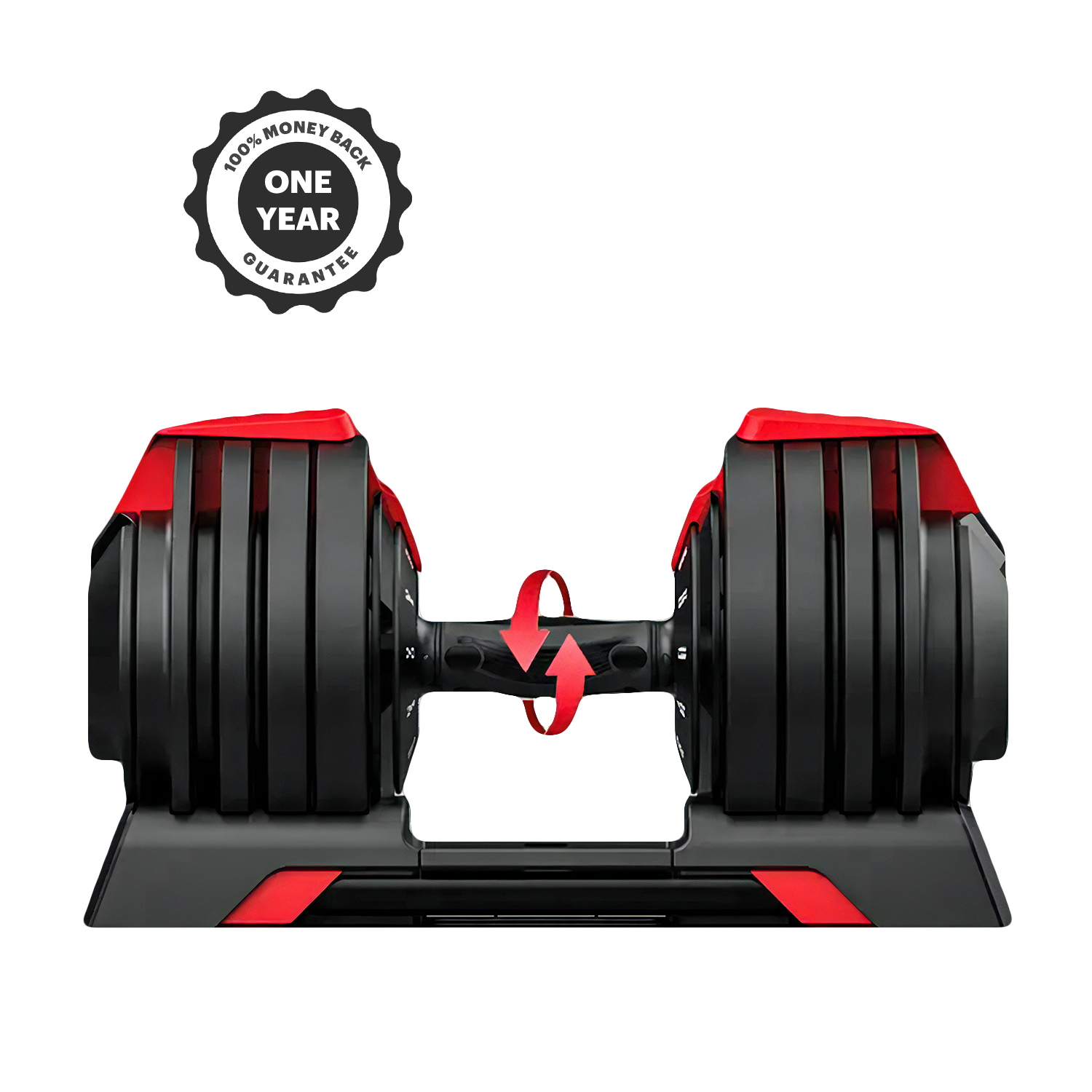 Modern Aesthetic
Adds a sleek touch to any workout space.
Versatile Training
Supports a wide range of exercises.
Space-Efficient
Compact design for easy storage and use.
What Our Customers Are Saying
Workout Revolution for Me!
"The DMOOSE 90 lb Dumbbell Set has really improved my workout routine. They're versatile, safe to use, and don't take up much space. I love how quickly they become barbells. It is pretty amazing!"
- Mike J.
Ideal for Home Gyms
"These 90-pound weights are a great addition to my home gym. They're compact, offer different weight options, and are reasonably priced. A solid find. I'm am happy with this product!"
- John W.
Highly Recommended
"DMOOSE's adjustable 90 lb dumbbells are top-quality. They're well-constructed and easily transform into barbells. It is a valuable choice for me so far. I'd recommend them to anyone. Trust me."
- Emily G.
Frequently Asked Questions
A. Absolutely! They are versatile and perfect for a wide range of exercises.
A. It's simple! Follow the included manual guide for easy transitions.
A. They are suitable for all fitness levels, from beginners to advanced users.
A. Cleaning is easy; simply wipe them down with a clean cloth and a mild cleaning solution. Regularly check the locking mechanism for any debris or wear and tear to ensure proper functionality.
A. Yes, the adjustable design of these dumbbells allows for precise weight adjustments, making them suitable for physical therapy and rehabilitation exercises to aid in recovery.
More
Questions?
If you have any questions about this product please feel free to get in touch. We pride ourselves in the quality of our products and our customer service.

DMoose 52.5 lbs Adjustable Dumbbell, Barbell & Kettlebell Set