-Inf%
Sale price
$549

​
Regular price
Unit price
per
Why DMOOSE 90lb Dumbbells and Barbell Set?
Quick Transition System
Seamlessly shift from one exercise to another.
Ergonomic Grip
Ensures comfort and reduces hand fatigue during sessions.
Anti-Roll Design
Keeps the set stable and in place, no wandering weights.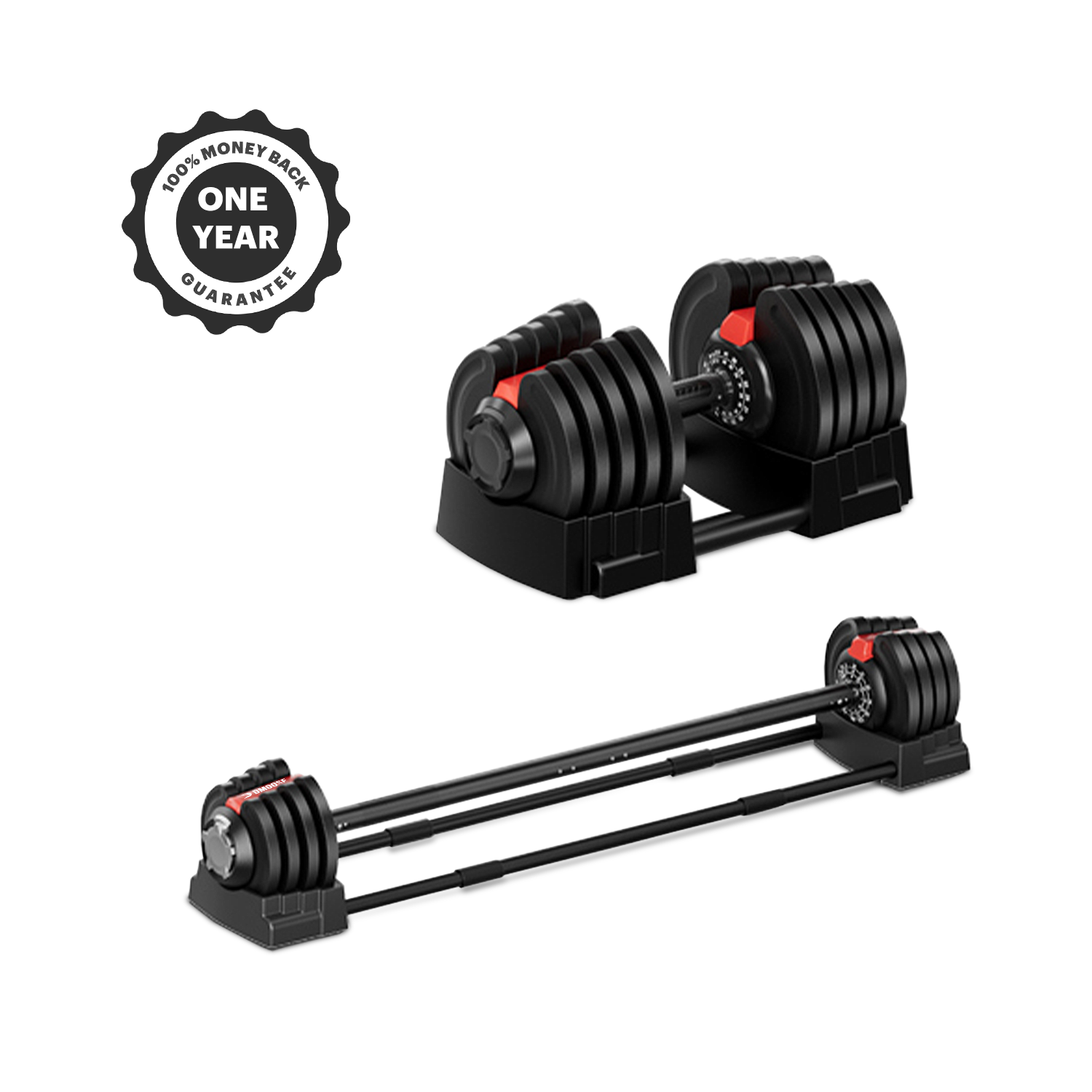 All-Level Suitability
From beginners to pros, it's everyone's perfect match.
Maintenance-Free
Designed for long-term use without frequent upkeep.
Instructional Guide Included
Get started and optimize workouts effortlessly.
What Our Customers Are Saying
Workout Revolution for Me!
"The DMOOSE 90 lb Dumbbell Set has really improved my workout routine. They're versatile, safe to use, and don't take up much space. I love how quickly they become barbells. It is pretty amazing!"
- Mike J.
Ideal for Home Gyms
"These 90-pound weights are a great addition to my home gym. They're compact, offer different weight options, and are reasonably priced. A solid find. I'm am happy with this product!"
- John W.
Highly Recommended
"DMOOSE's adjustable 90 lb dumbbells are top-quality. They're well-constructed and easily transform into barbells. It is a valuable choice for me so far. I'd recommend them to anyone. Trust me."
- Emily G.
Frequently Asked Questions
A. This 90 pound dumbbell is versatile and perfect for various exercises whether you're pumping up biceps or doing other workouts.
A. Simply use the one-handed operation of this sturdy 90 lb dumbbell set to select your desired weight.
A. It's designed to ensure your safety during workouts.
A. The set is designed for swift transitions. Using the provided bar, you can switch from a dumbbell to a barbell or vice versa in just under 10 seconds.
A. Yes, the set caters to all fitness levels. Its broad weight range is suitable for novices just starting out yet versatile enough for seasoned professionals.
A. Their compact design is perfect for small home gyms, saving you adequate space for other equipment.
More
Questions?
If you have any questions about this product please feel free to get in touch. We pride ourselves in the quality of our products and our customer service.
DMoose 90 LB Adjustable Dumbbell & Barbell Set