-Inf%
Sale price
$350

​
Regular price
Unit price
per
Why DMoose Adjustable Dumbells 90 lbs?
16 Weight Increments
Choose from 16 weight options, 4-90 lbs.
Secure Locking
Prevent weight shifts for safety.
One-Handed Operation
Easy weight adjustments.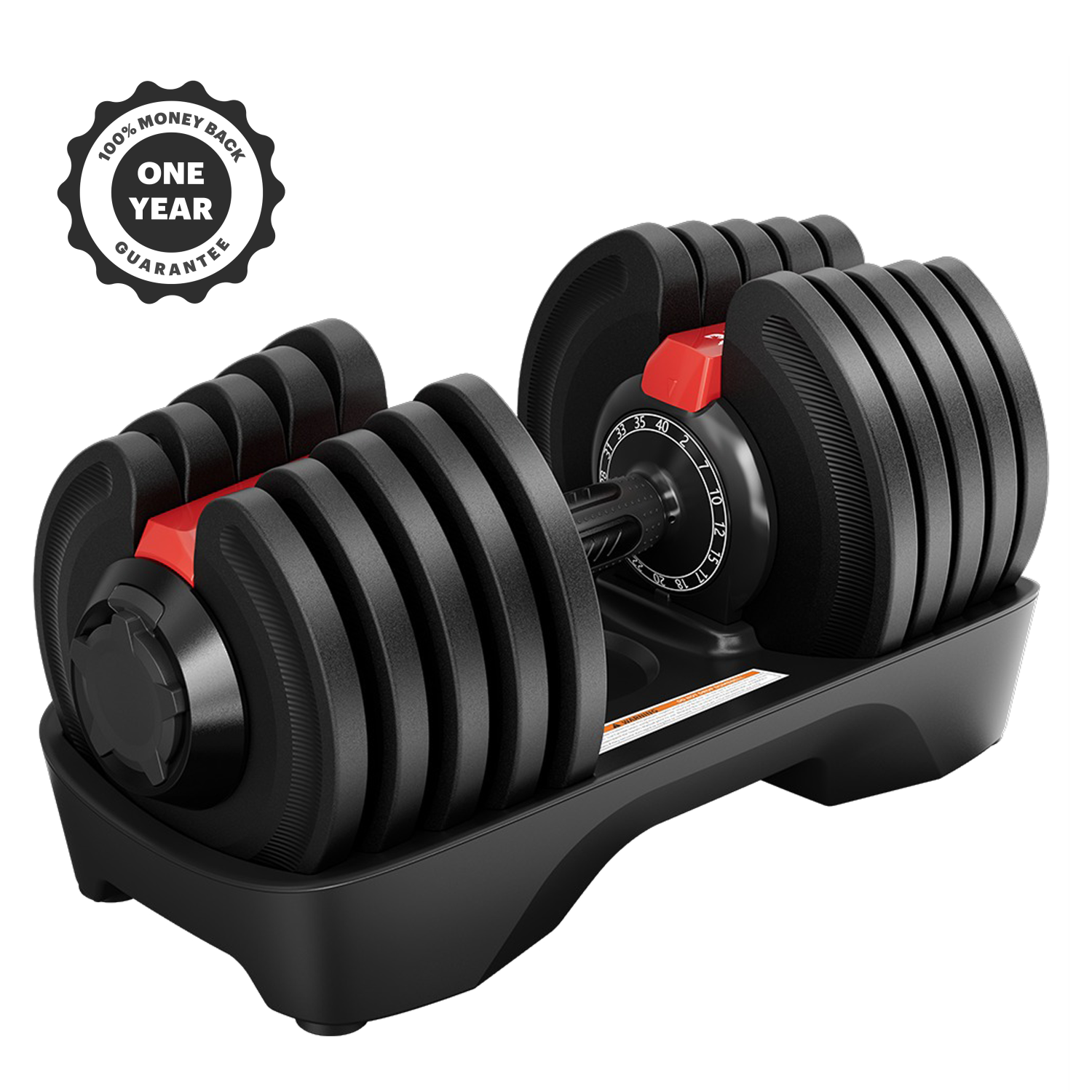 Steel Construction
Durable and long-lasting.
Compact Design
Perfect for small spaces.
Ergonomic Grip
Comfortable and secure hold.
Frequently Asked Questions
A. It's a simple one-handed operation. Just twist the dial to your desired weight, and you're ready to go!
A. Absolutely! The 16 weight increments make them ideal for users of all fitness levels.
A. They're made from a combination of steel, nylon, ABS, and PP for durability and longevity.
A. Yes, each set comes with a steel tray for organized storage.
A. Yes, they are available as a pair, but you can also purchase them individually.
A. You're in the right place! You can purchase DMoose 90lb Adjustable Dumbbells right here on our website.
More
Questions?
If you have any questions about this product please feel free to get in touch. We pride ourselves in the quality of our products and our customer service.
DMoose 90 lb Adjustable Dumbbell Set