-Inf%
Sale price
$250

​
Regular price
Unit price
per
Why DMOOSE Adjustable Dumbbell 52.5 lbs?
Balanced Weight Distribution
Achieve consistent lifts, ensuring optimum muscle engagement.
Anti-Rust Finish
Prolongs the aesthetic and functionality, resisting wear over time.
Quiet Adjustment Mechanism
Change weights silently, maintaining a peaceful workout environment.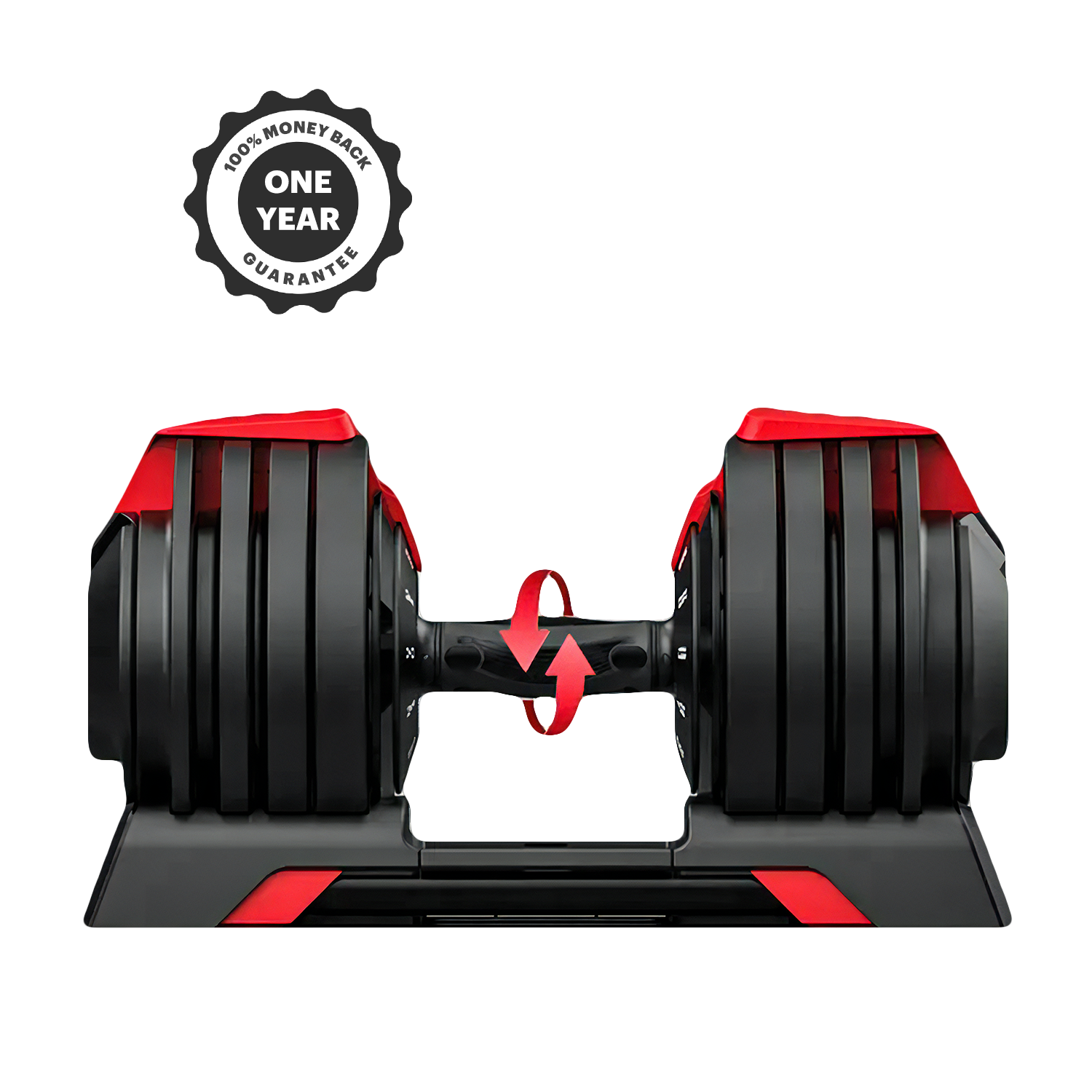 Beginner-Friendly Labeling
Easily identifiable settings, perfect for those new to strength training.
Non-Slip Base
Ensures dumbbell stability on any surface, preventing potential mishaps.
Premium Quality Materials
High-end steel, Nylon, ABS, and Polypropylene
Frequently Asked Questions
A. The set offers a versatile range of weights, starting from 7 lbs. (3 kgs) and going up to 52.5 lbs. (24 kgs), providing a comprehensive solution for various strength training exercises.
A. These dumbbells 52.5 lbs come with a tray for convenient storage, and their compact design saves space.
A. Adjustable weight dumbbell allows you to easily adjust resistance, catering to varied exercises and fitness levels.
A. Not at all! Our adjusting dumbbells come with beginner-friendly labeling, making weight transitions smooth and straightforward.
A. Why not! These adjustable dumbbells are versatile and suitable for a wide range of exercises, from strength training to toning and muscle building.
A. Yes, the set includes a manual guide to help you get the most out of your workouts.
More
Questions?
If you have any questions about this product please feel free to get in touch. We pride ourselves in the quality of our products and our customer service.

DMoose 52.5 LB Adjustable Dumbbell Set