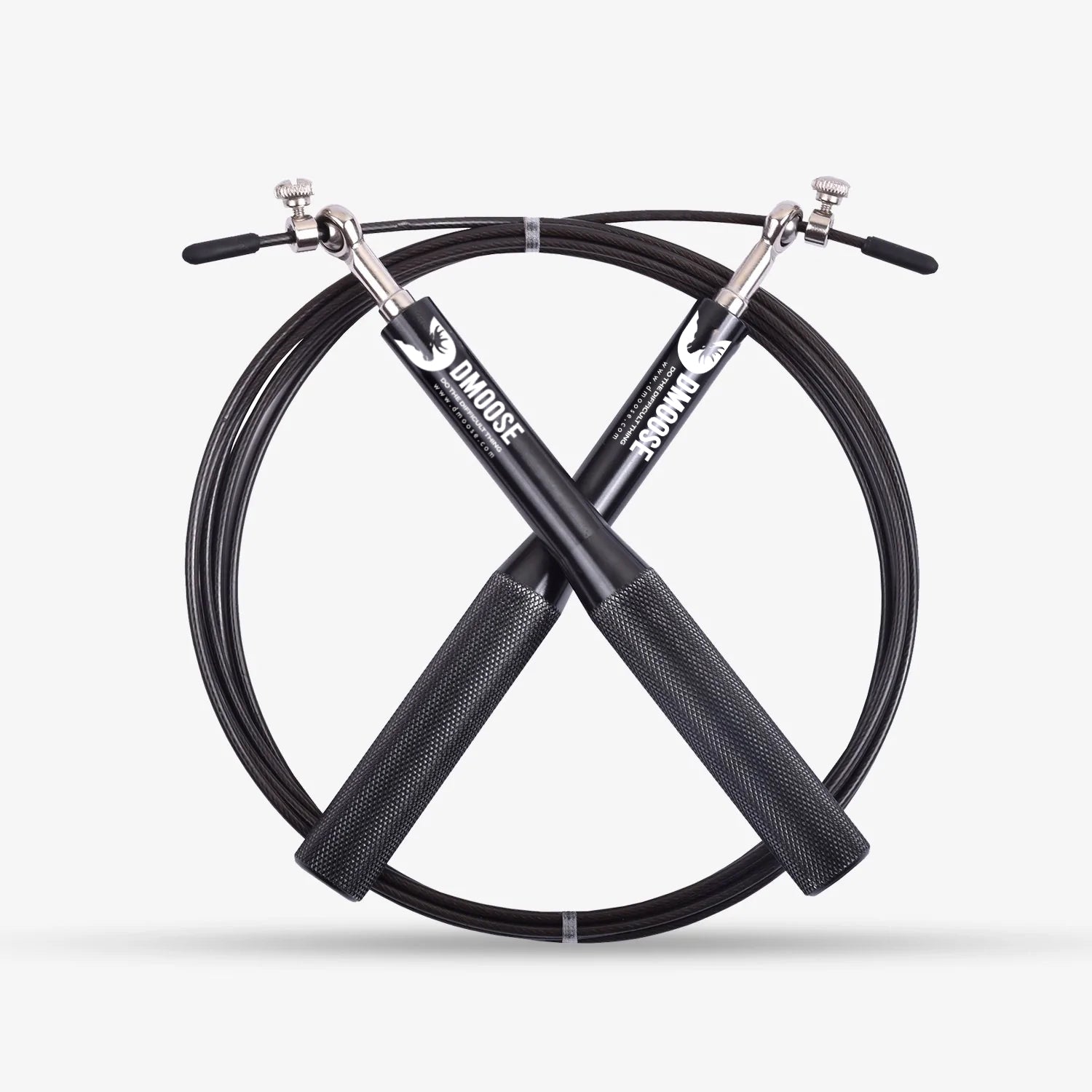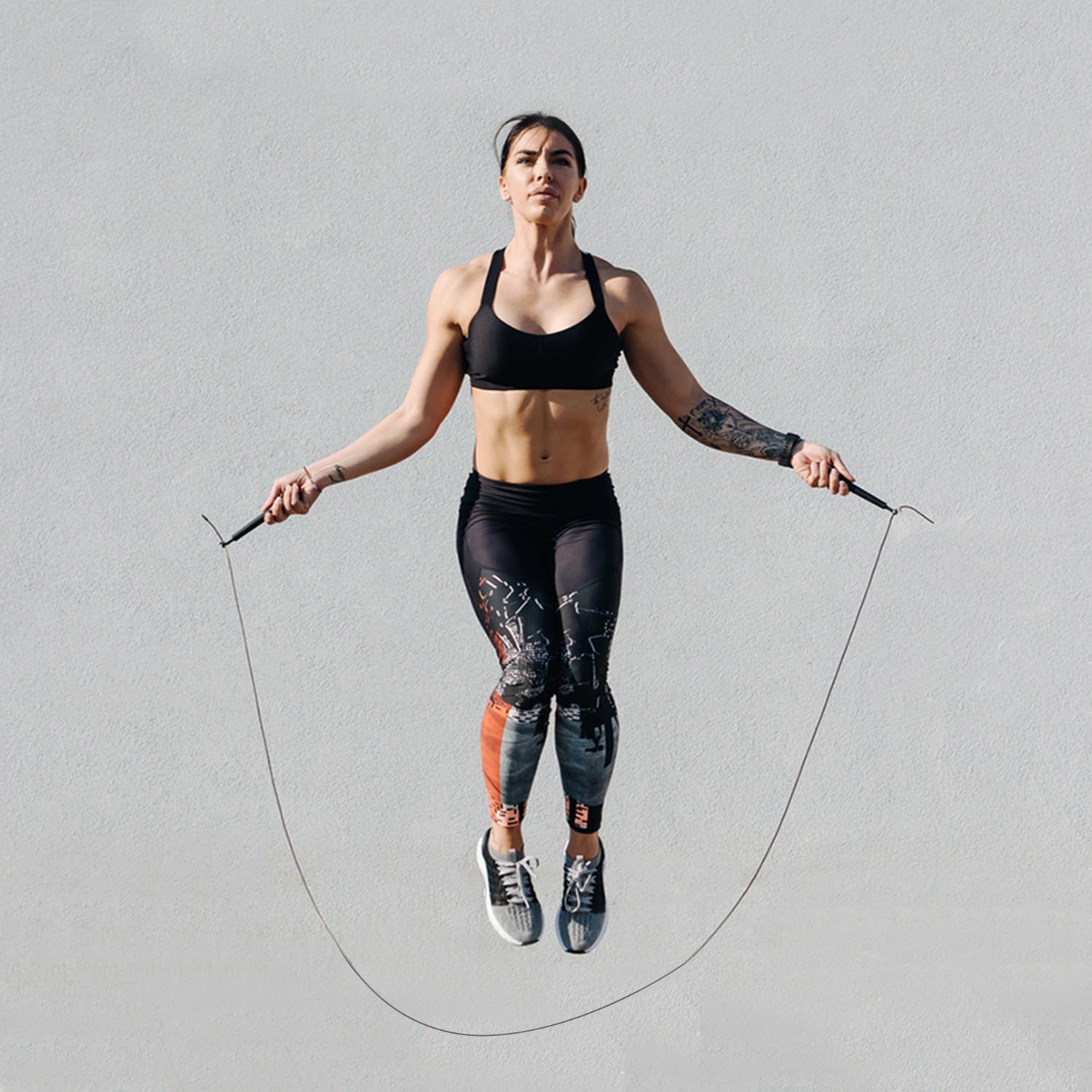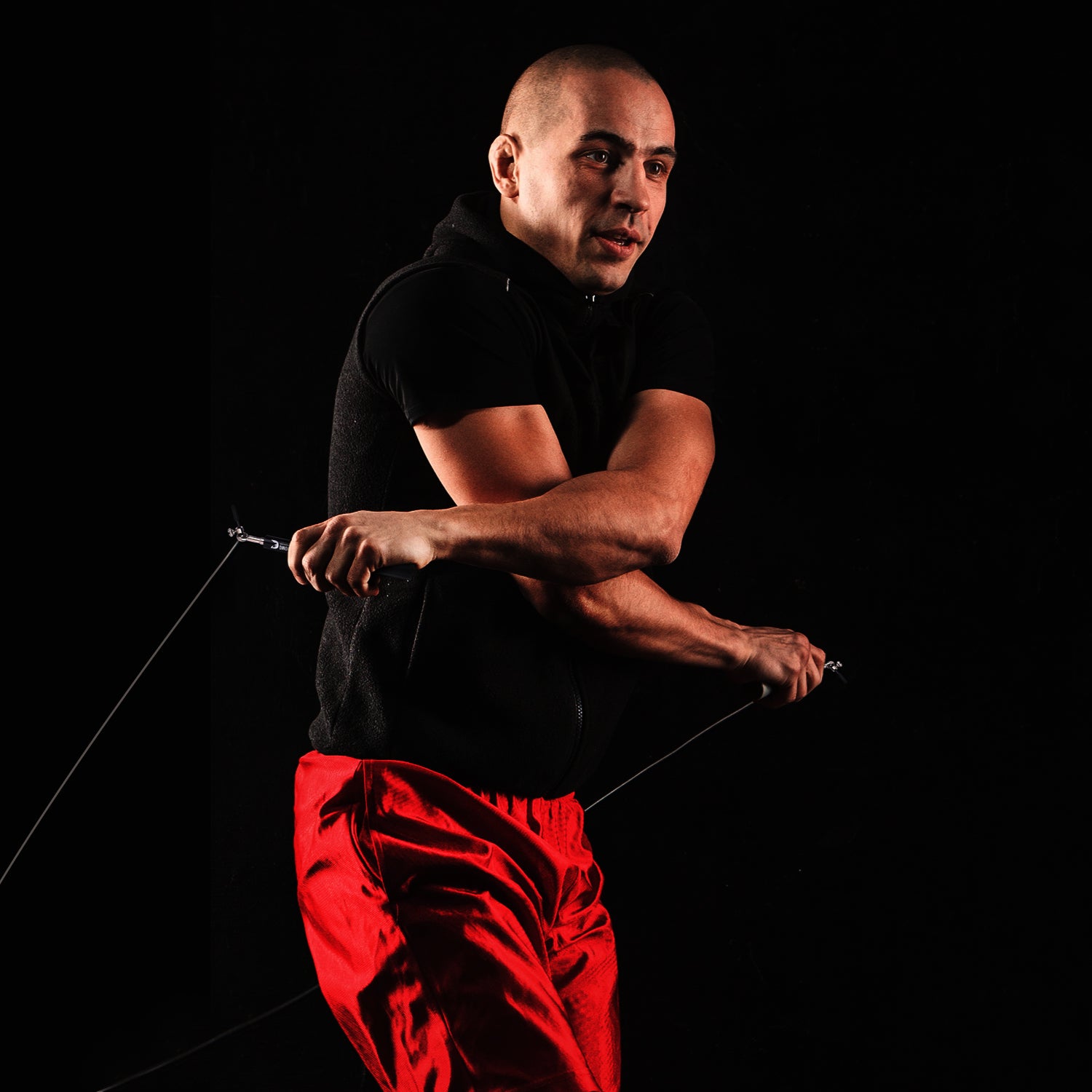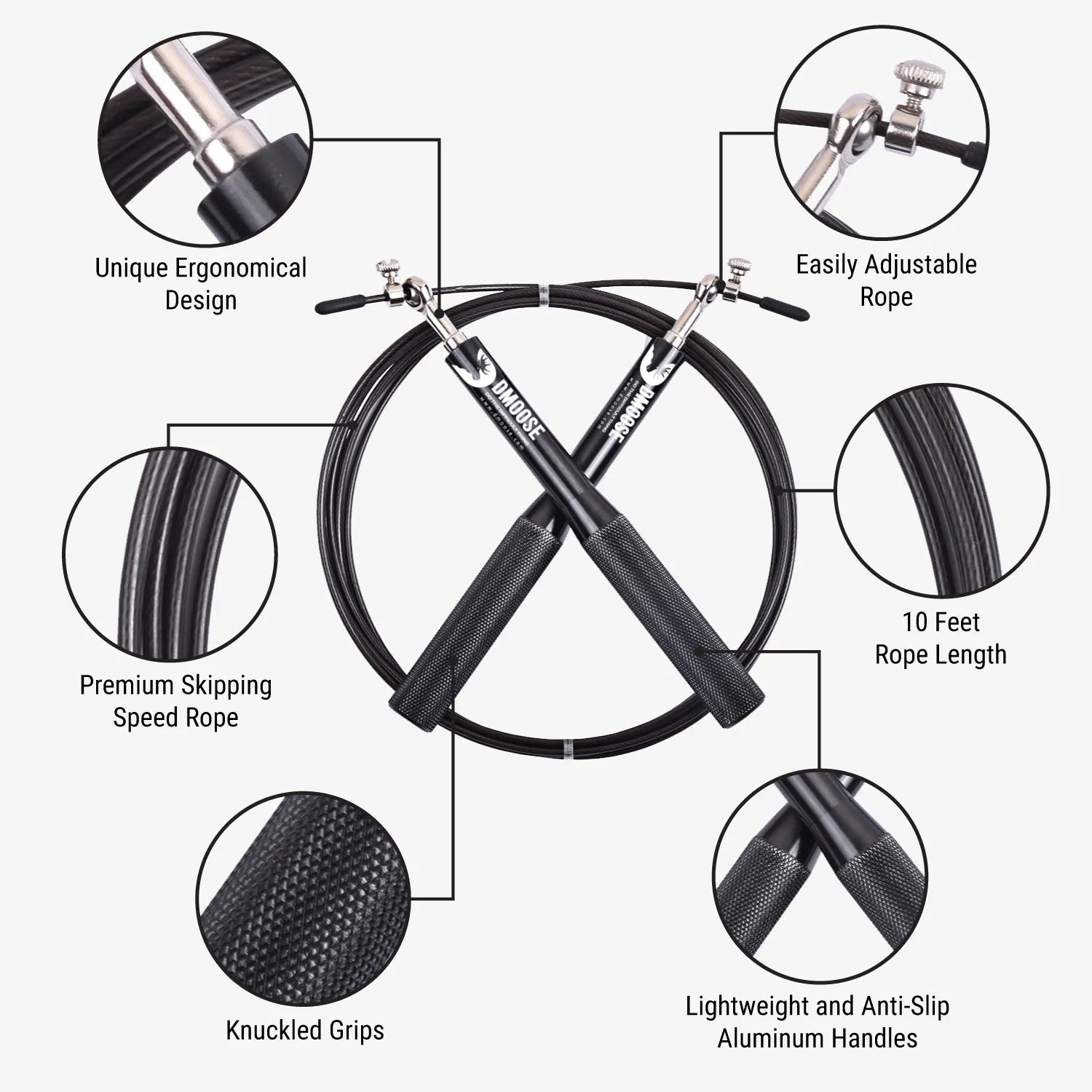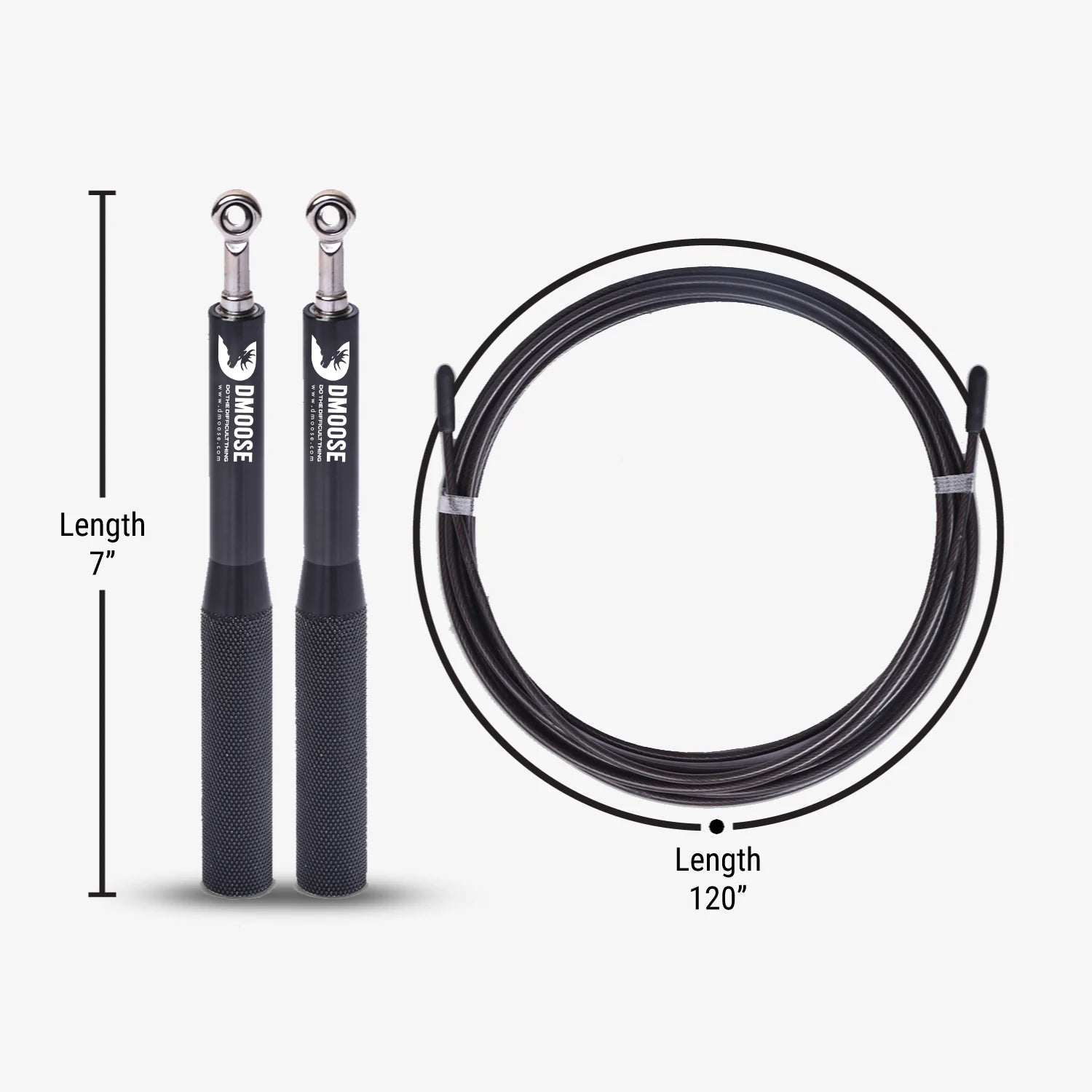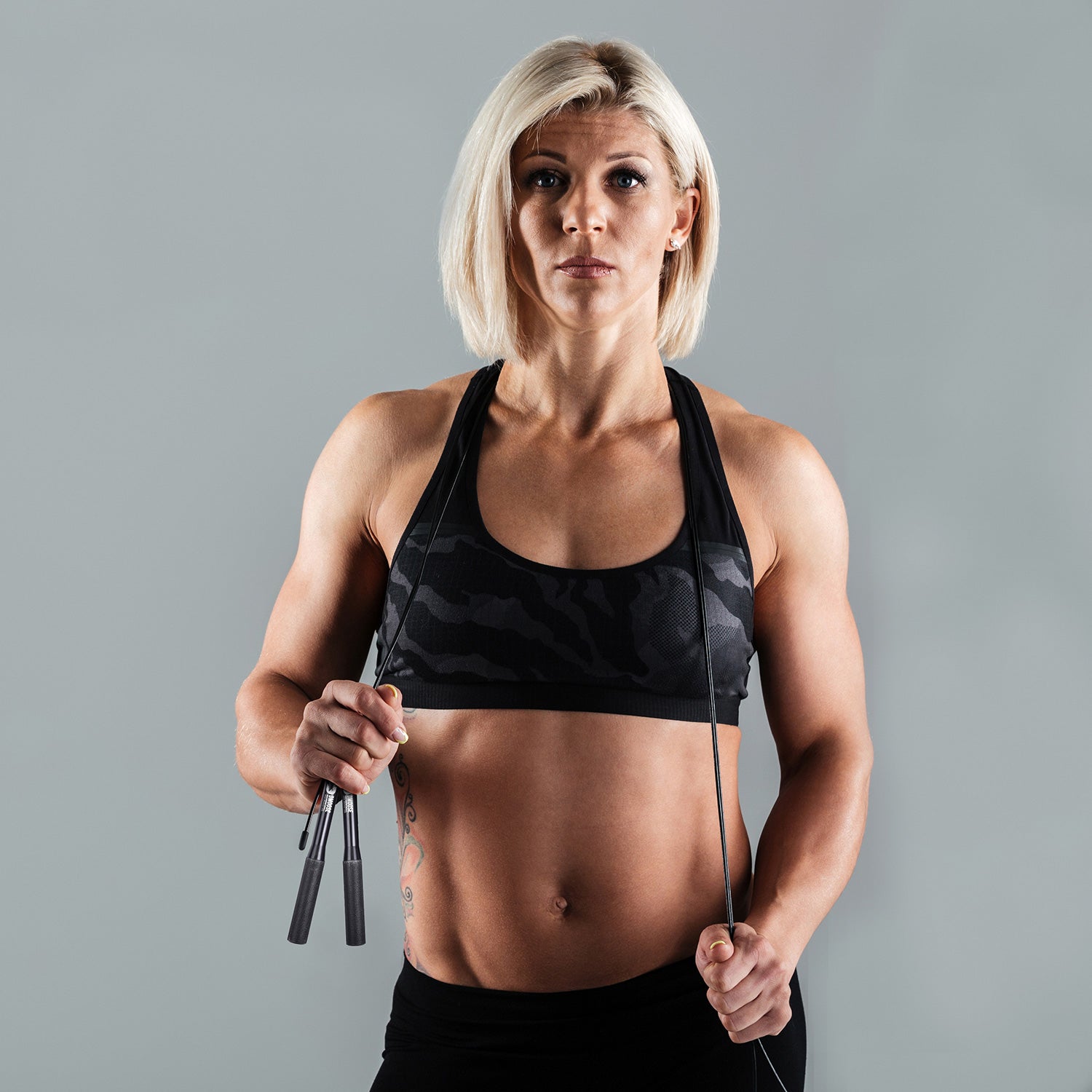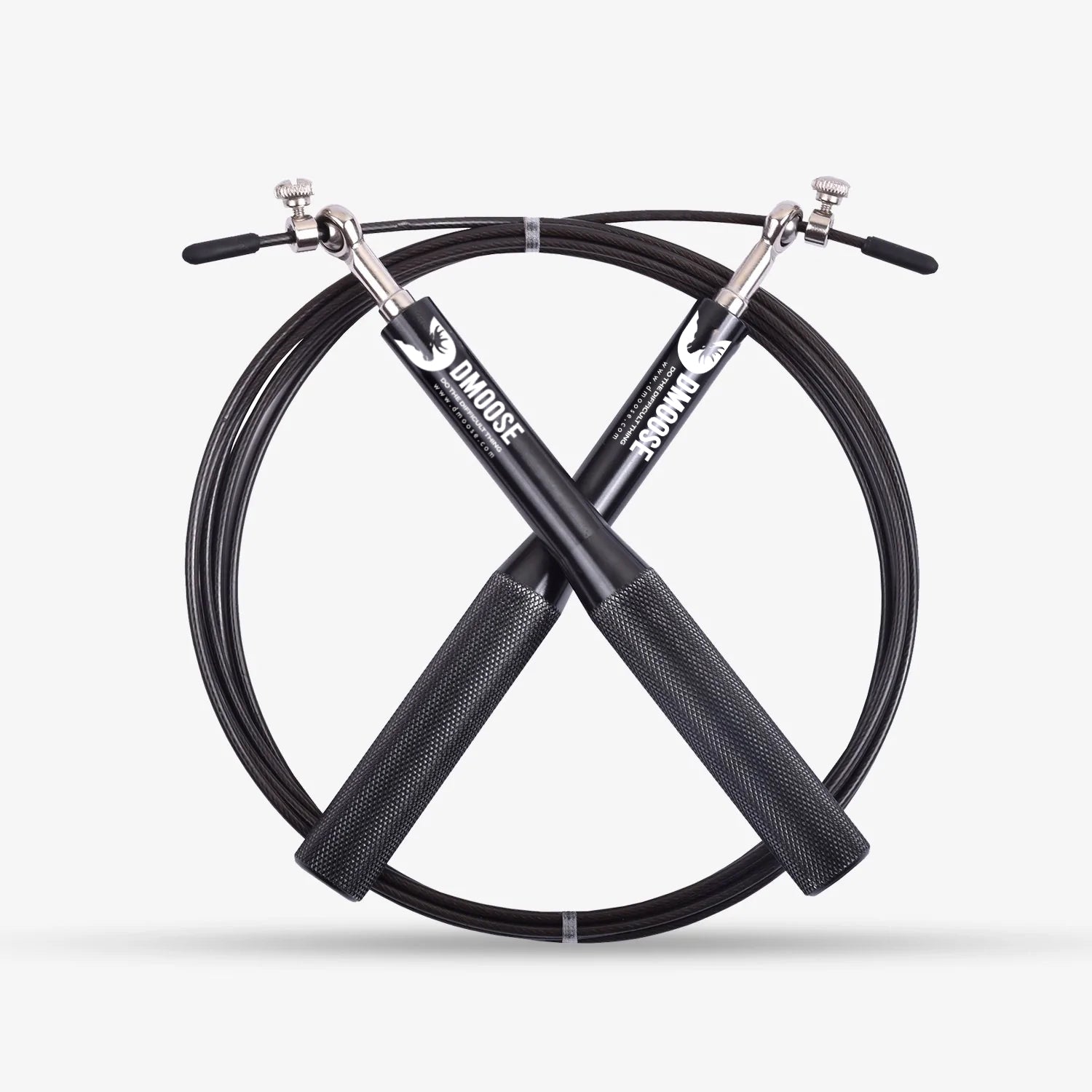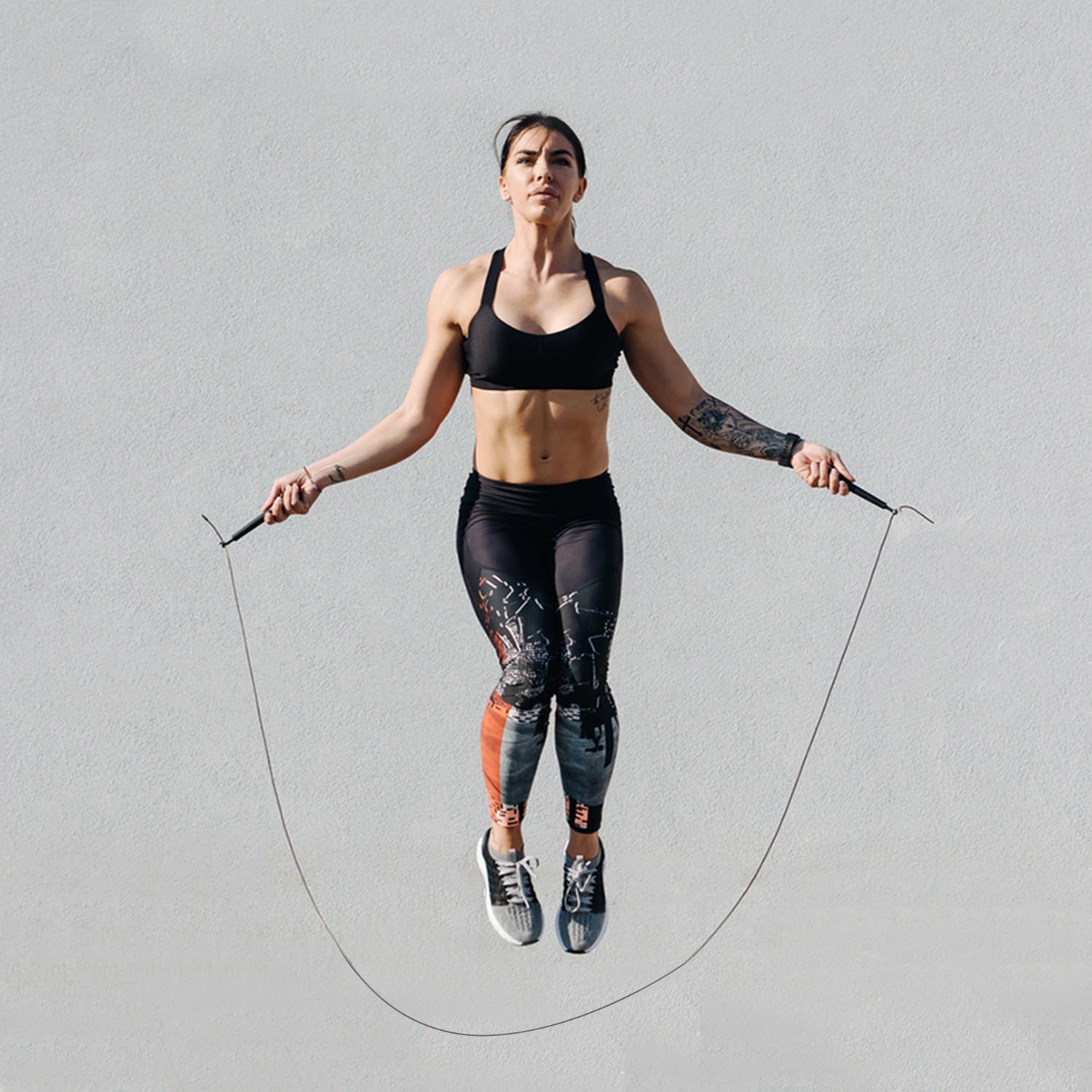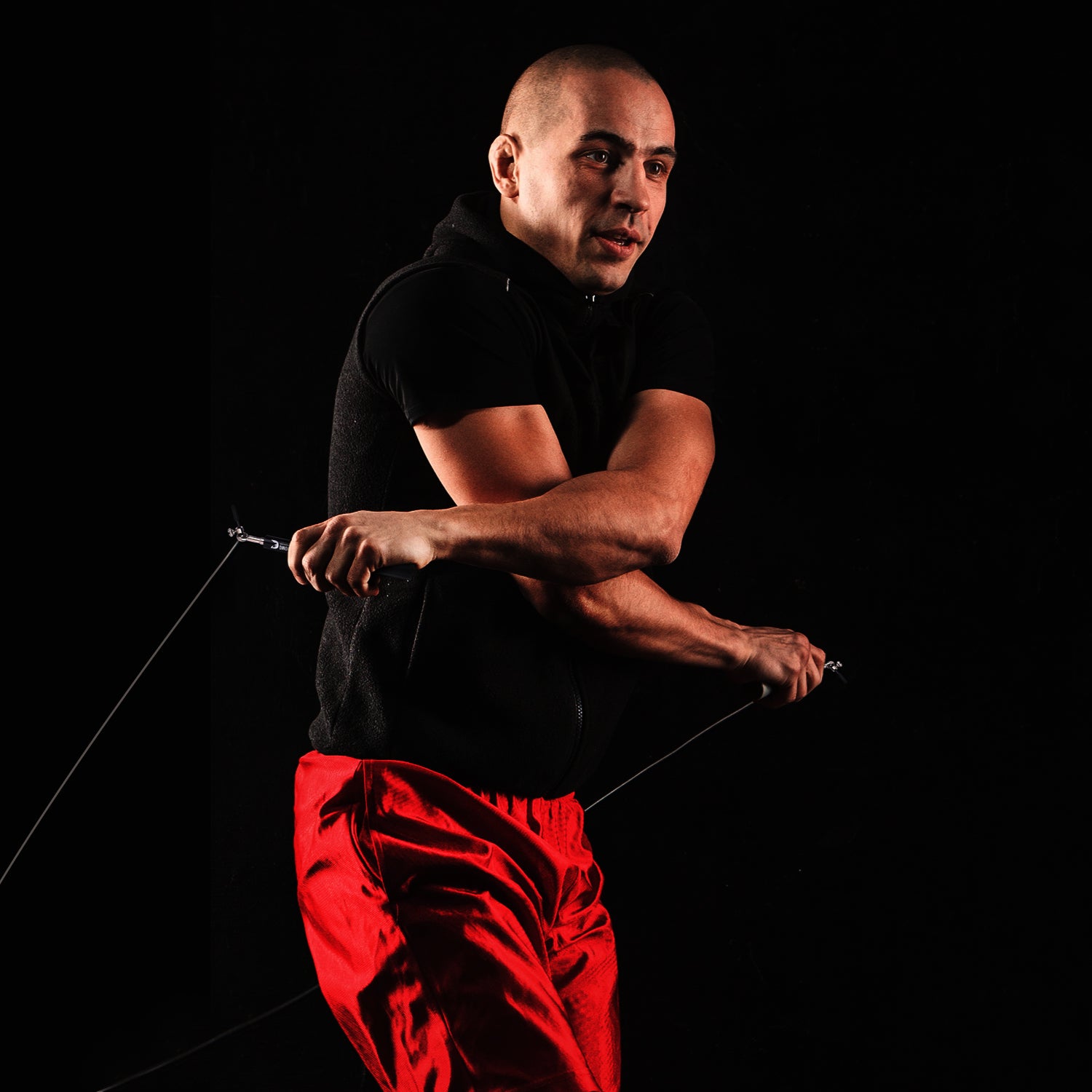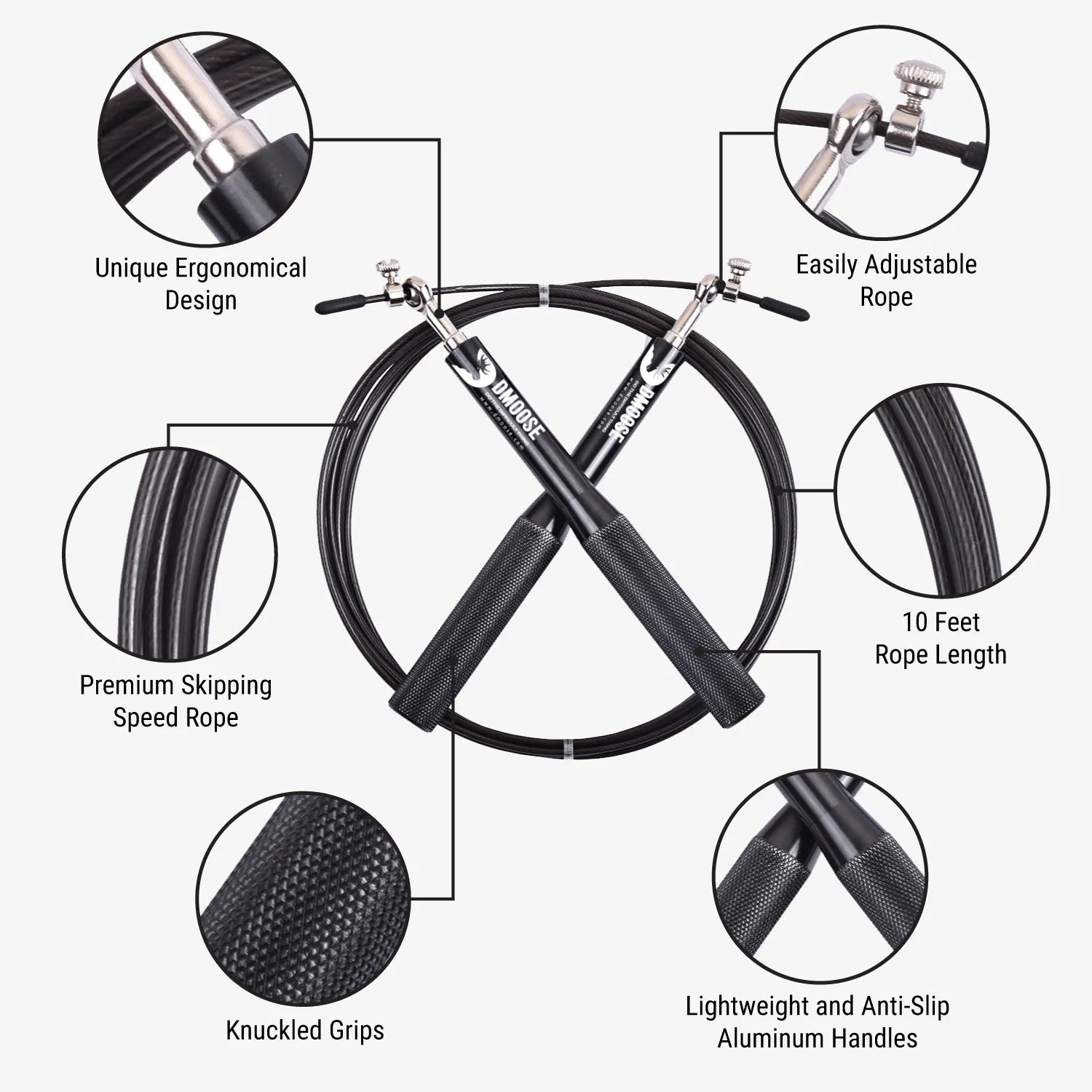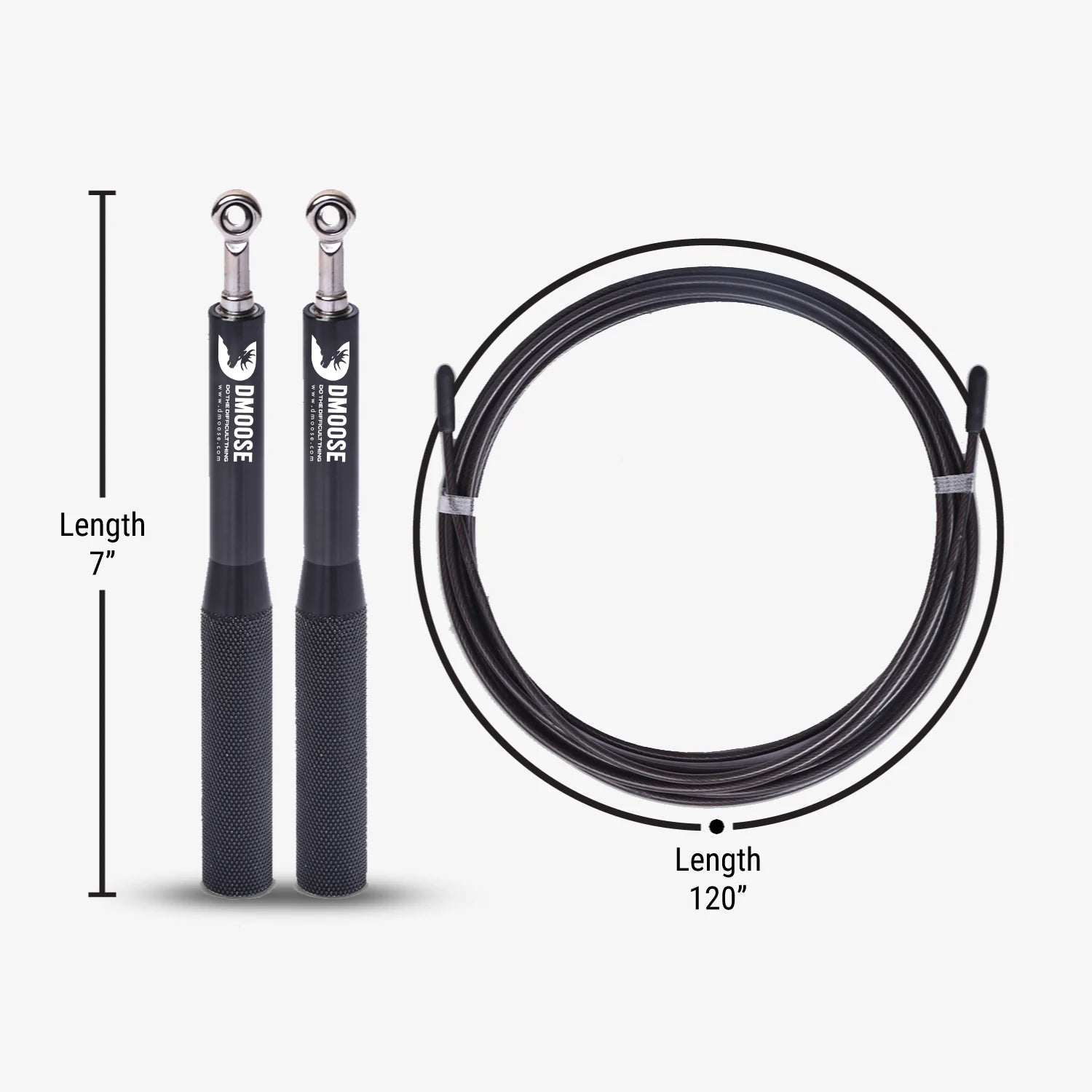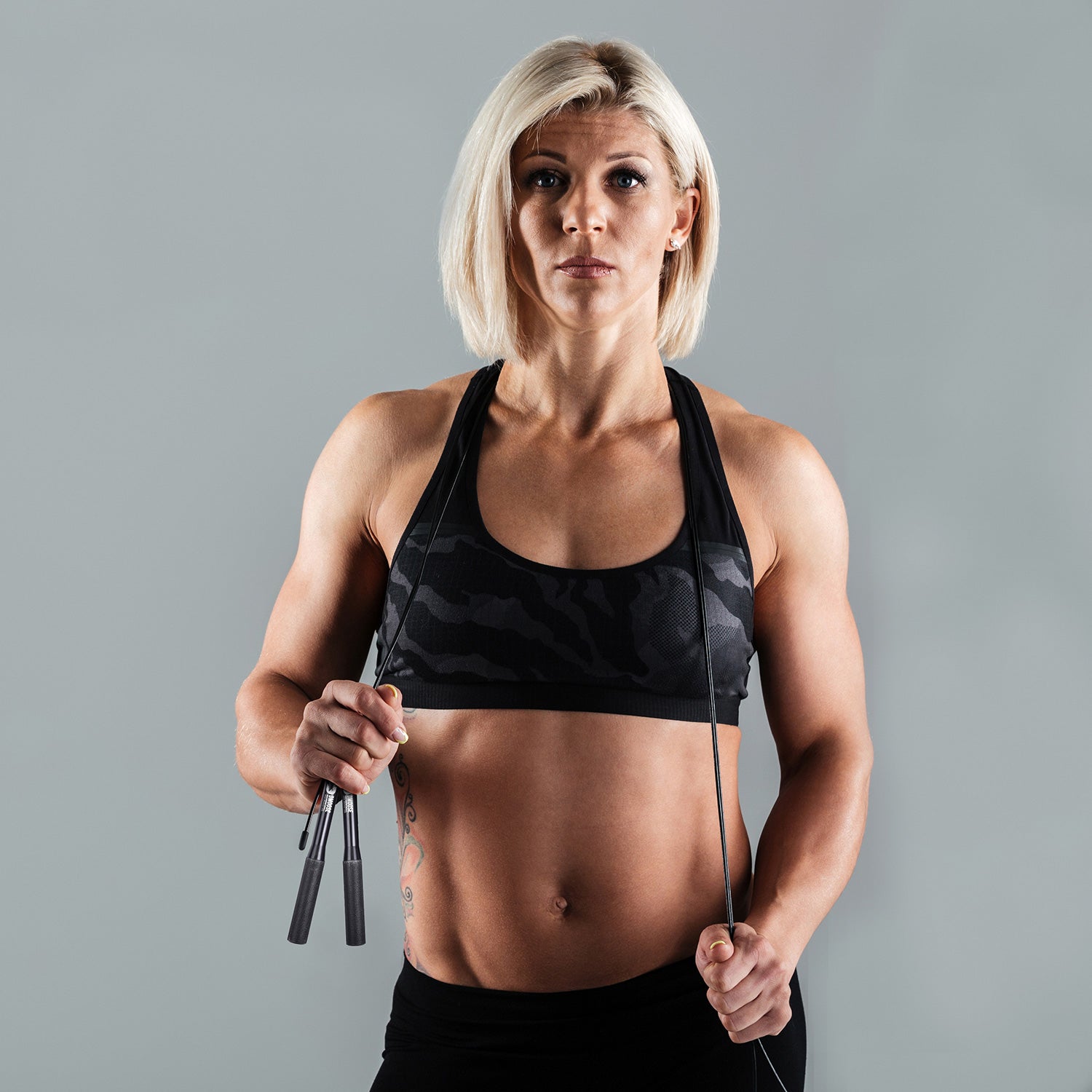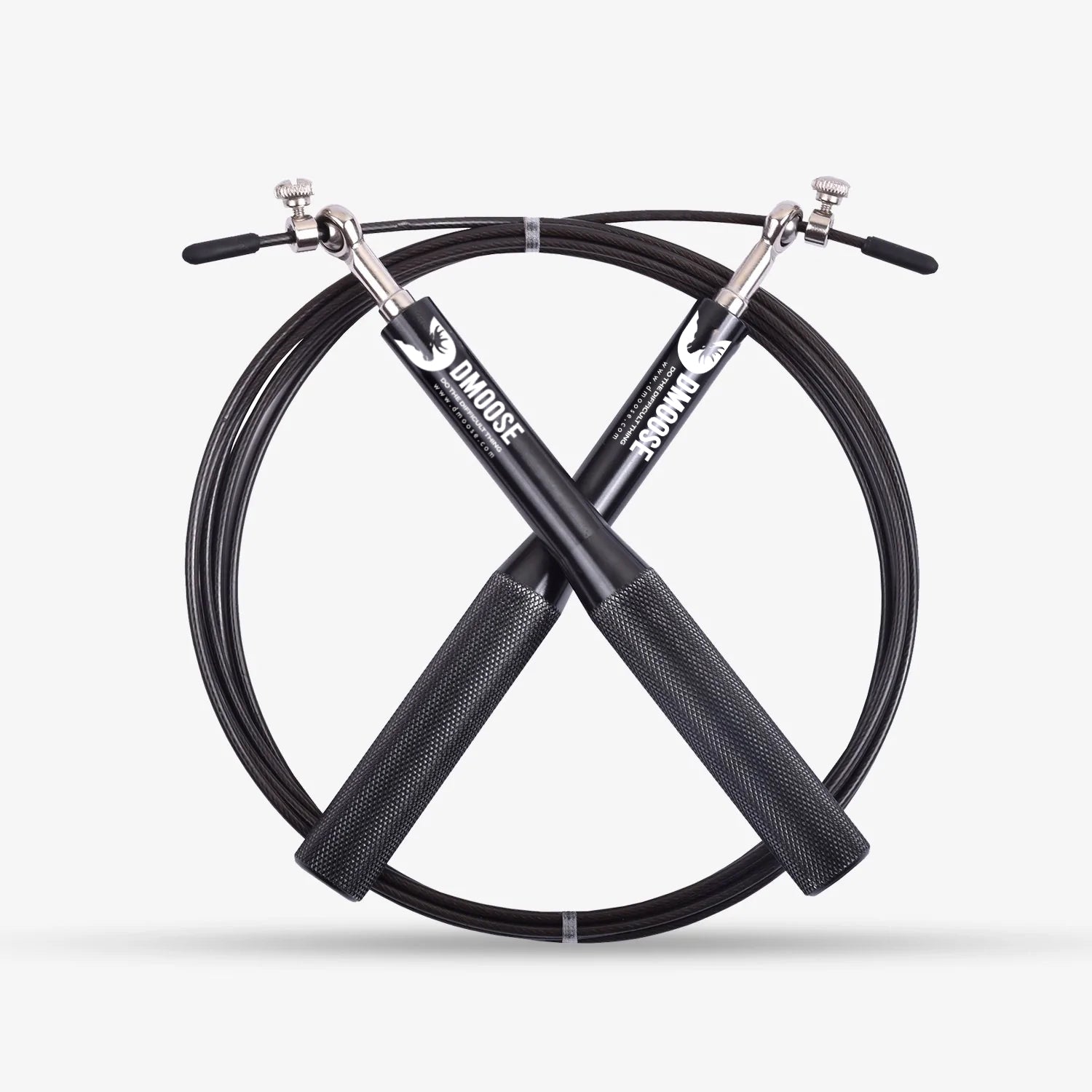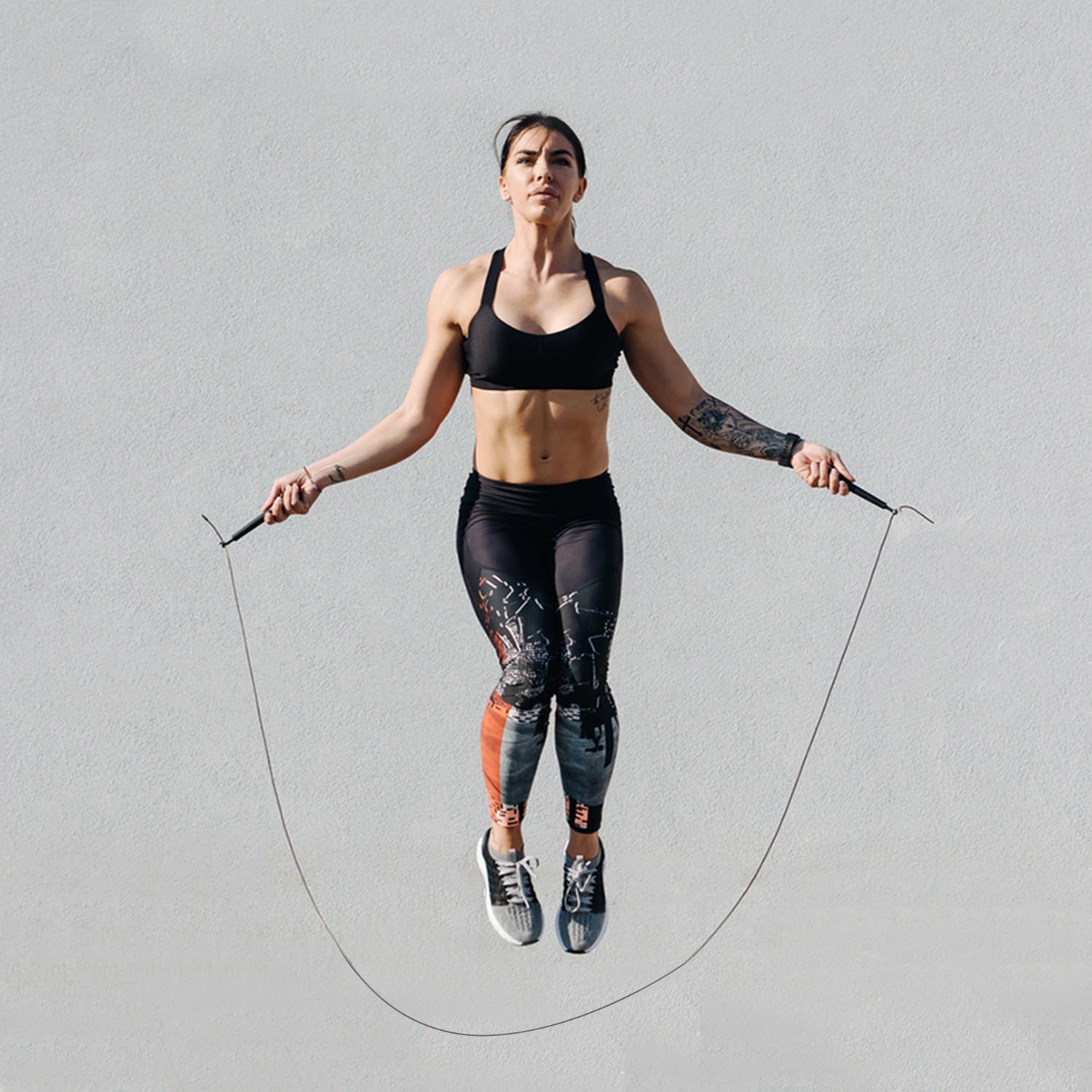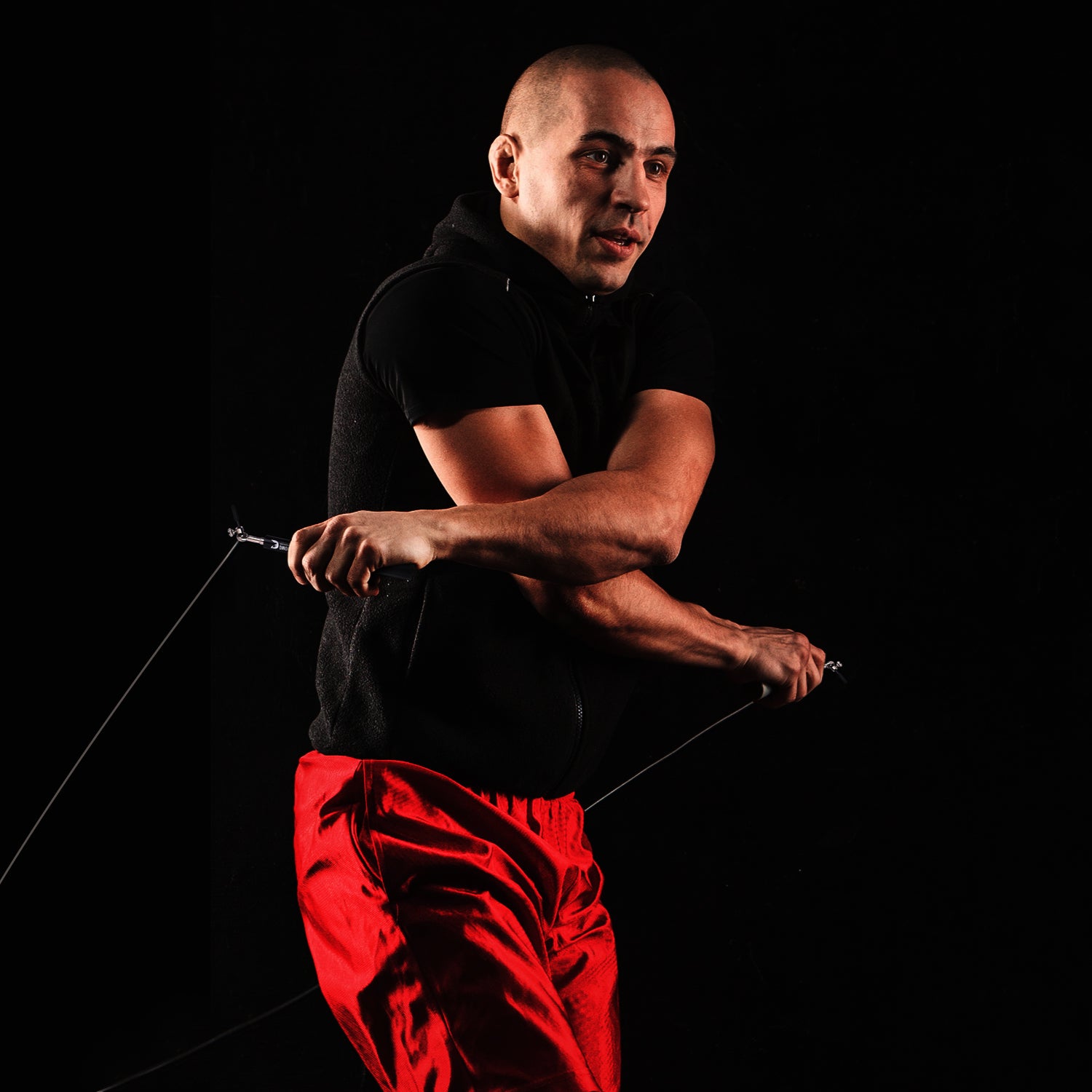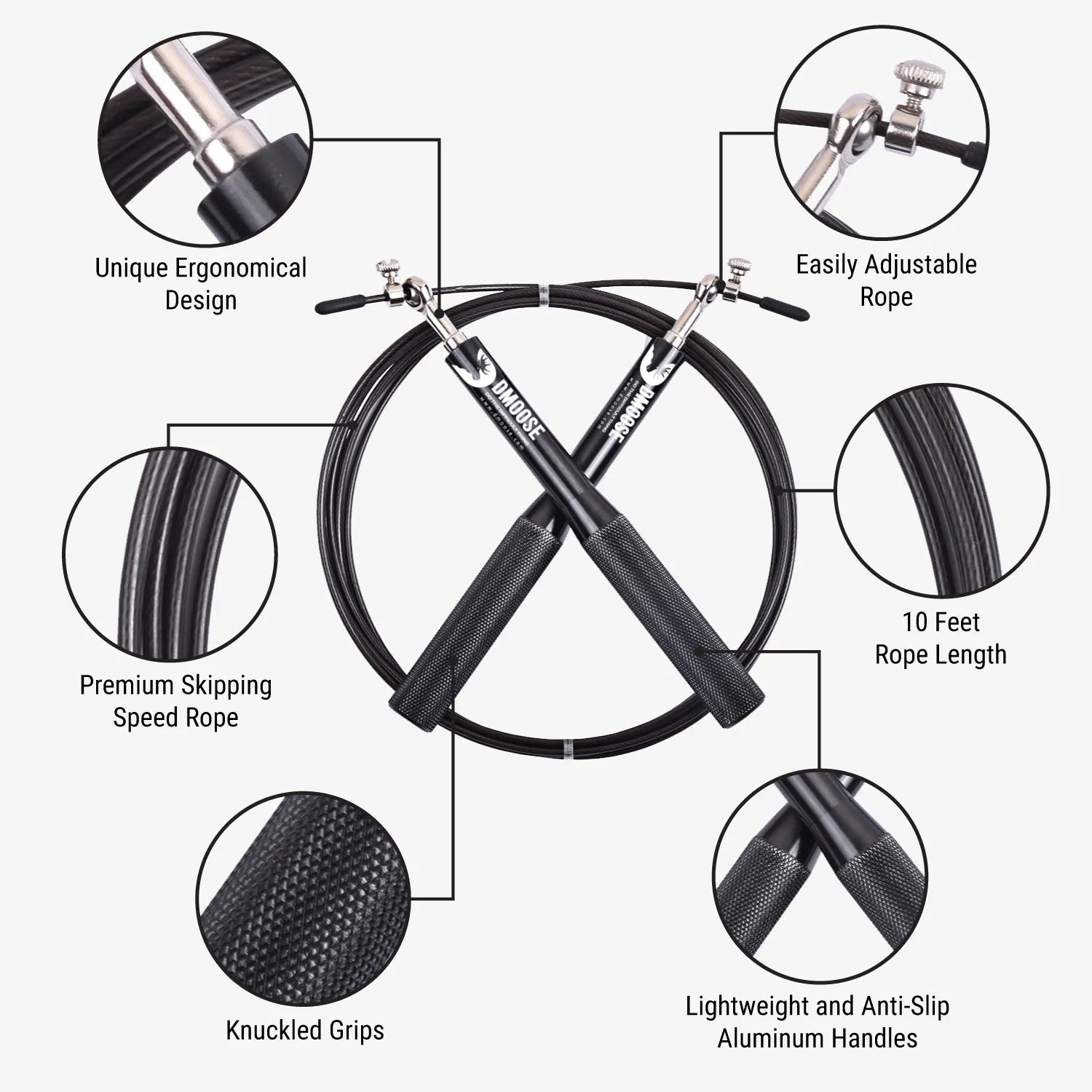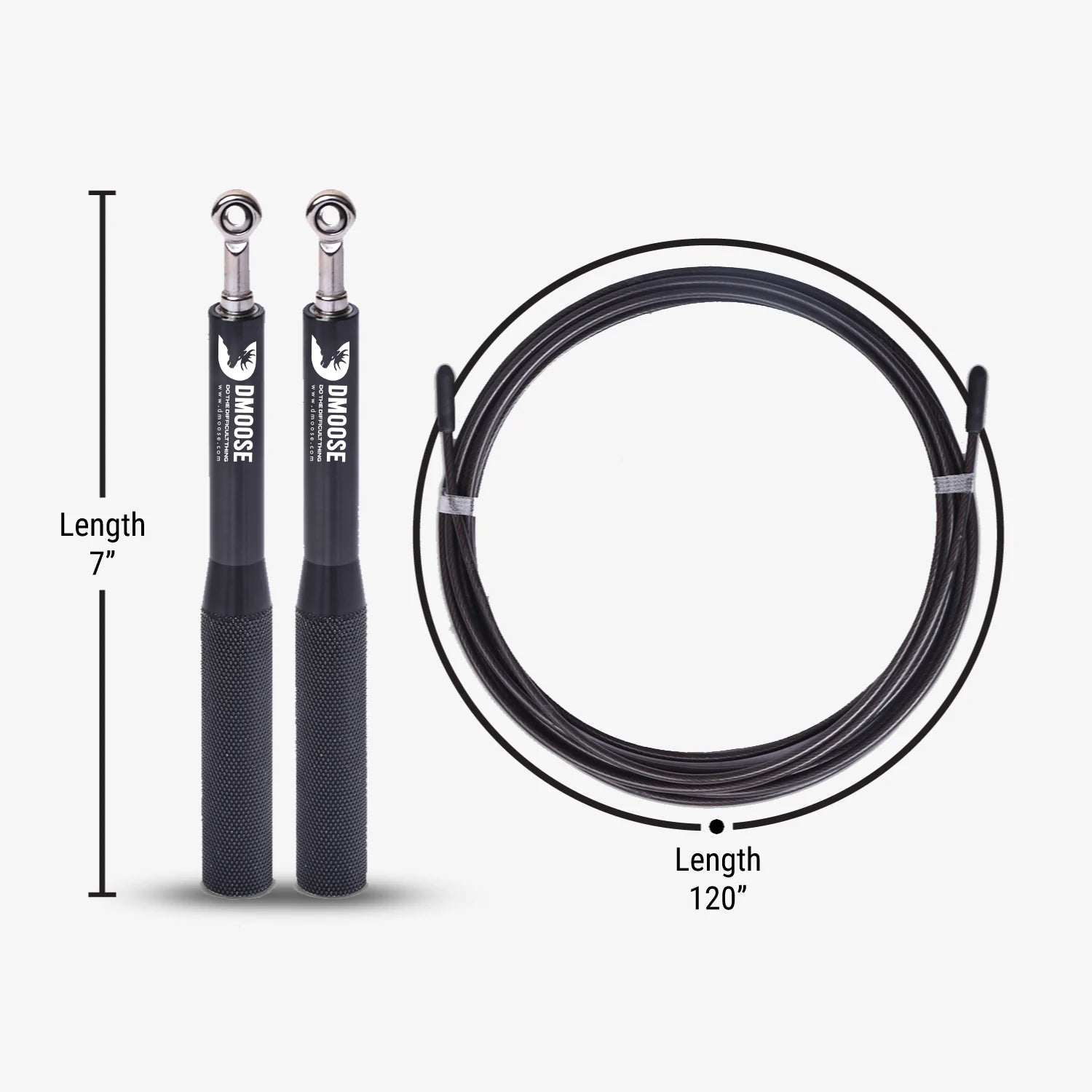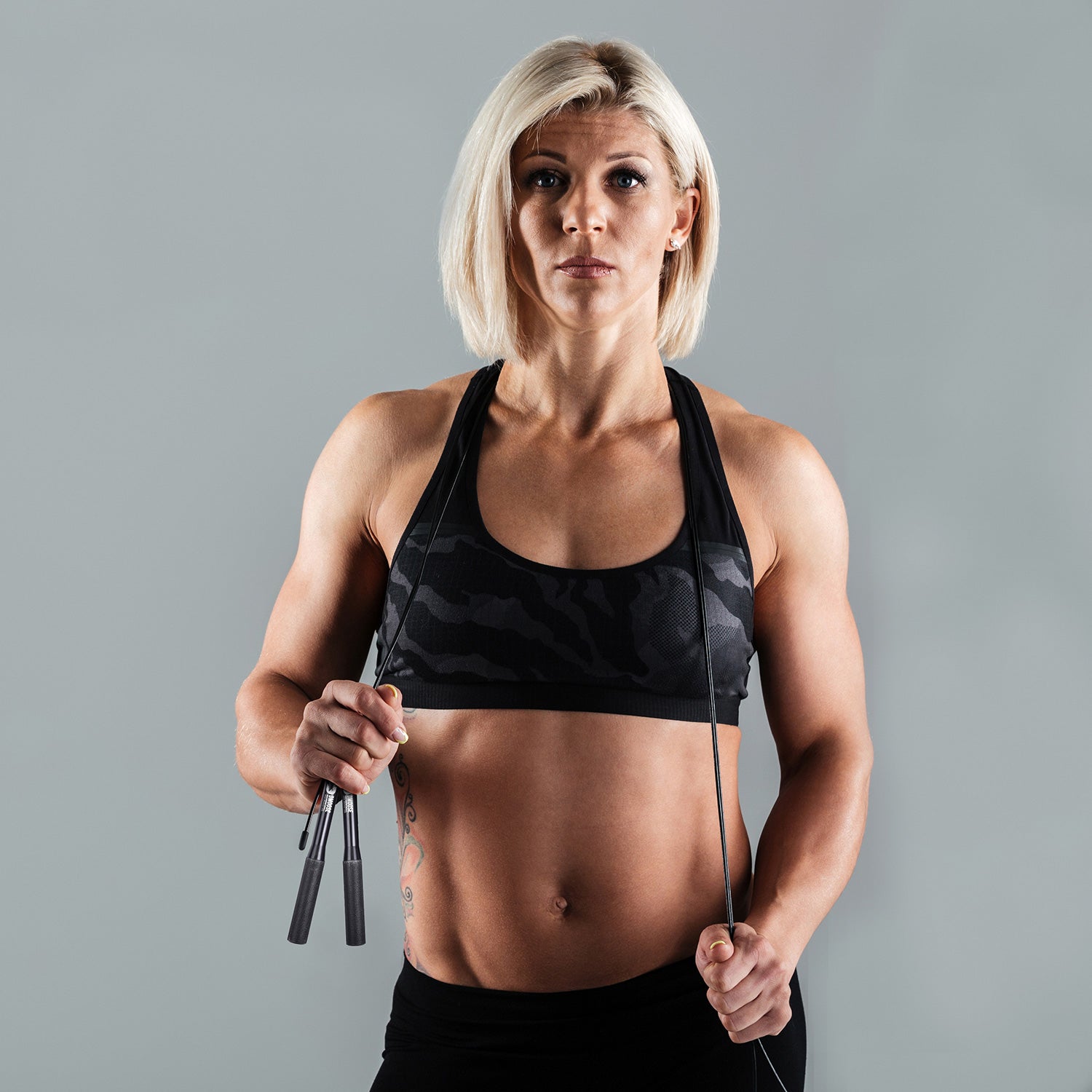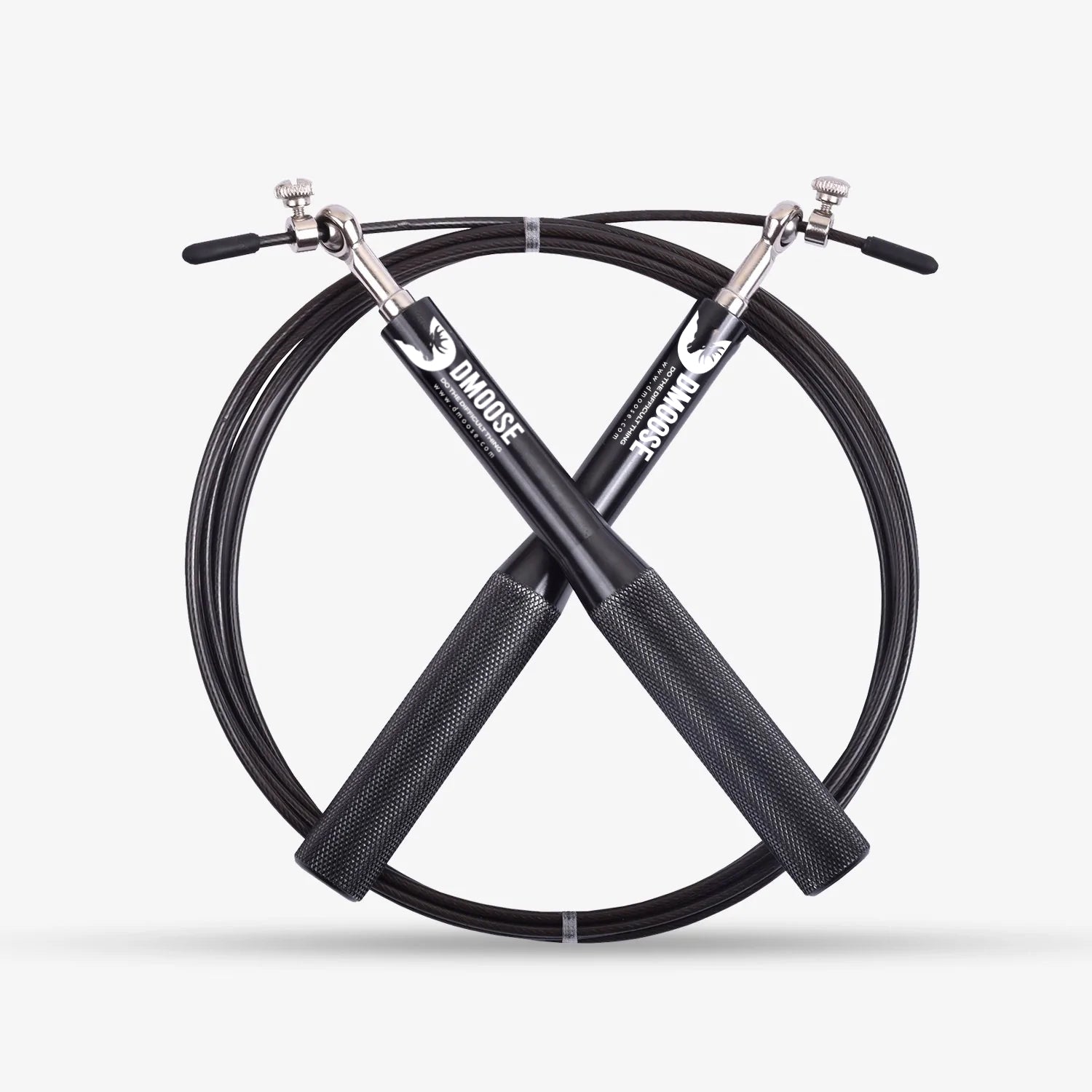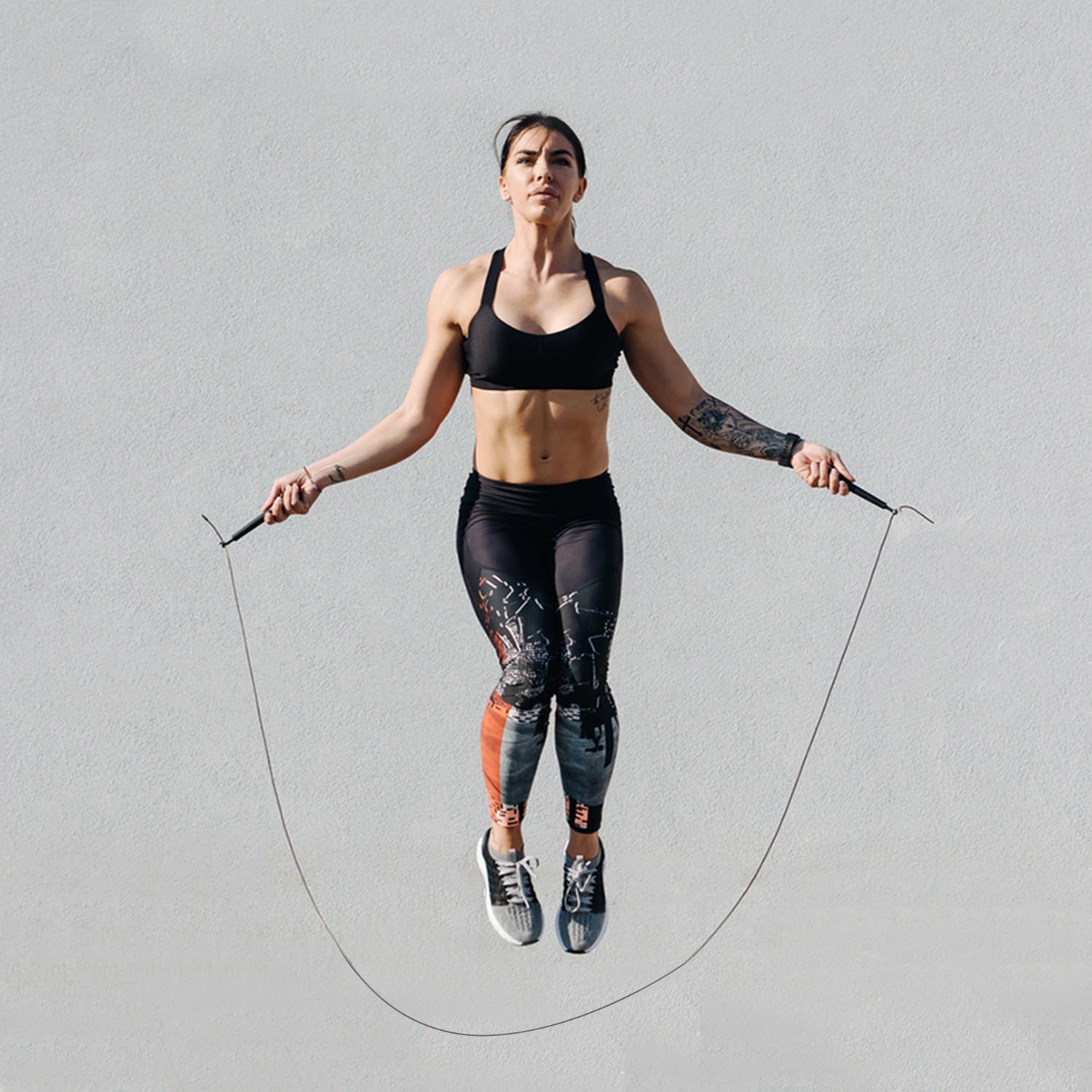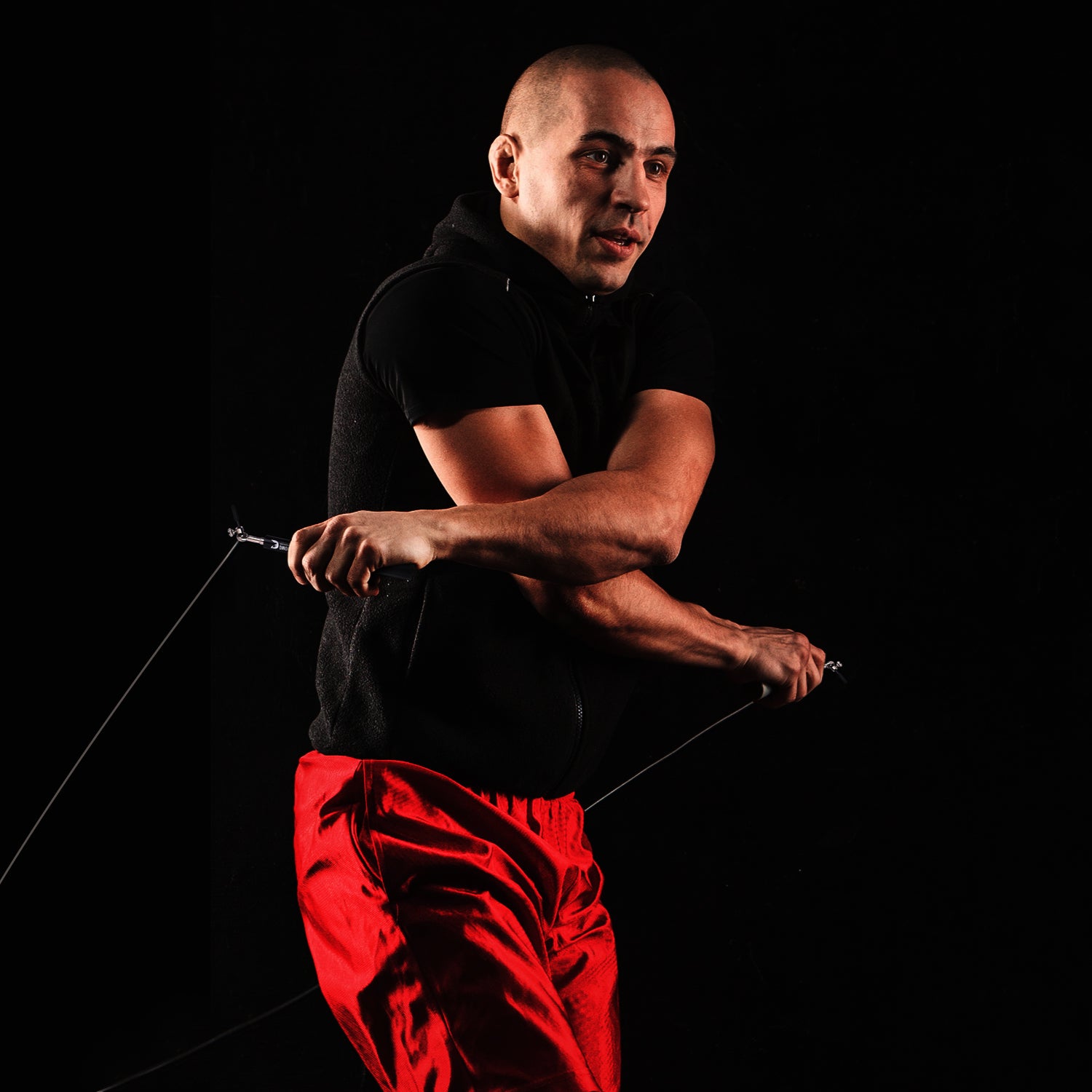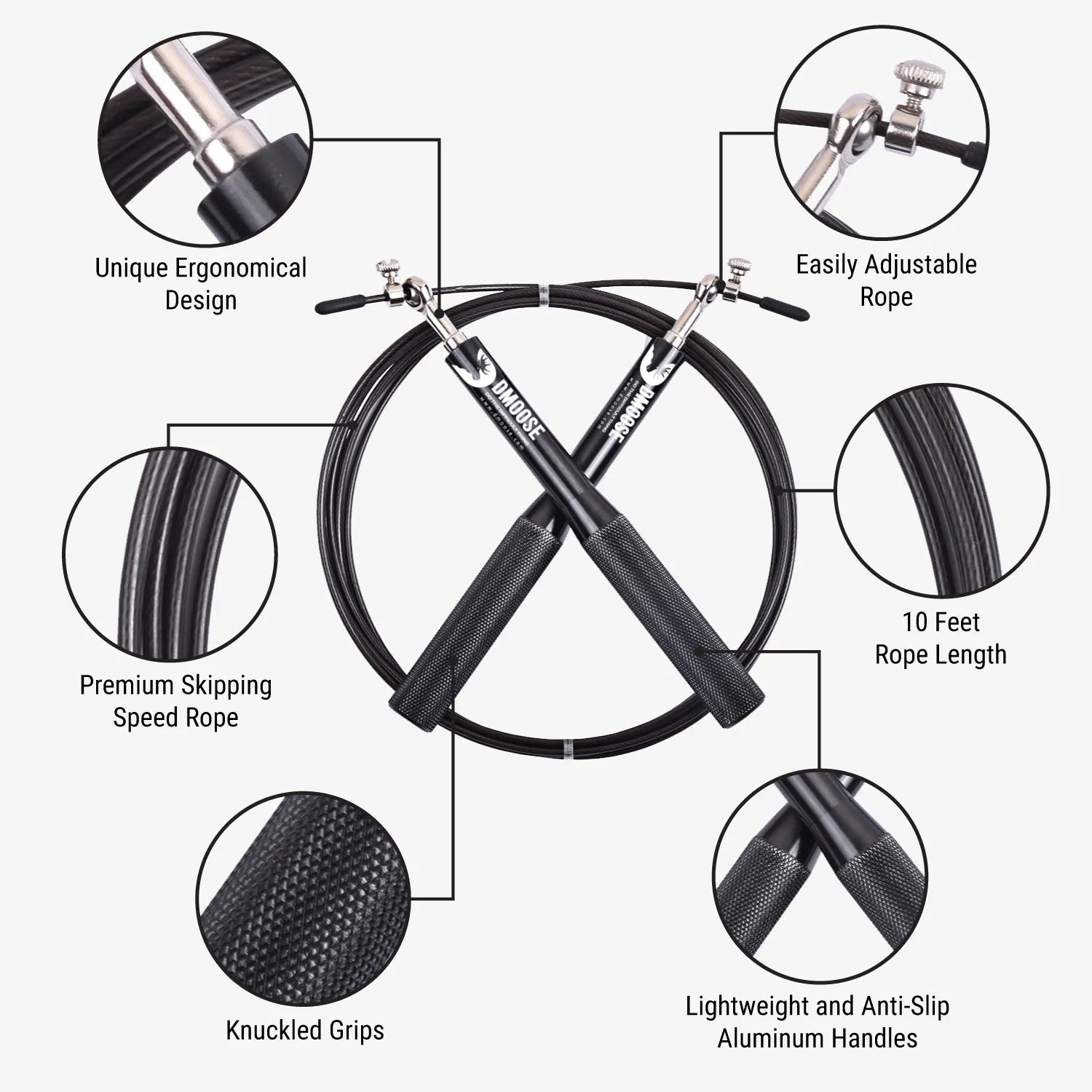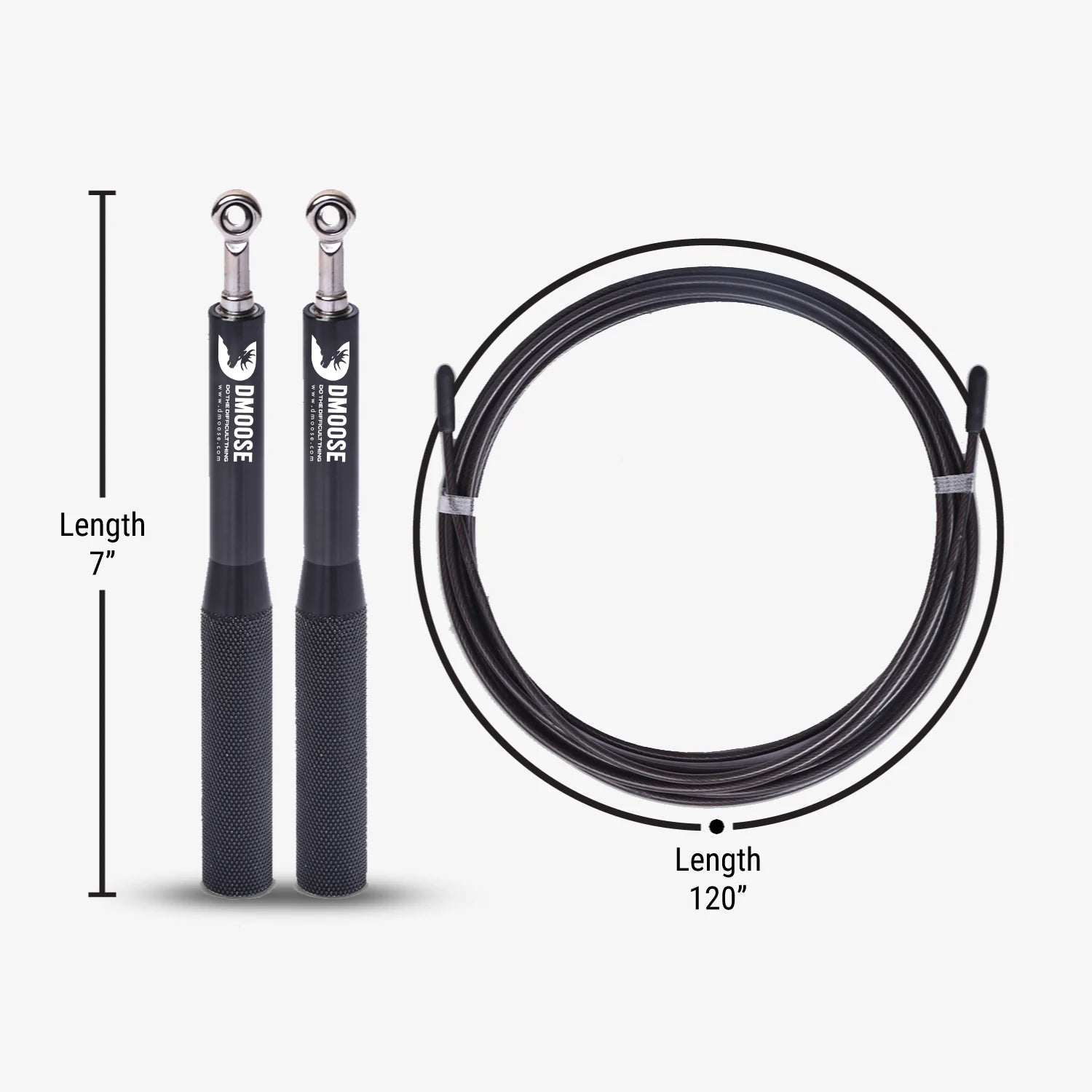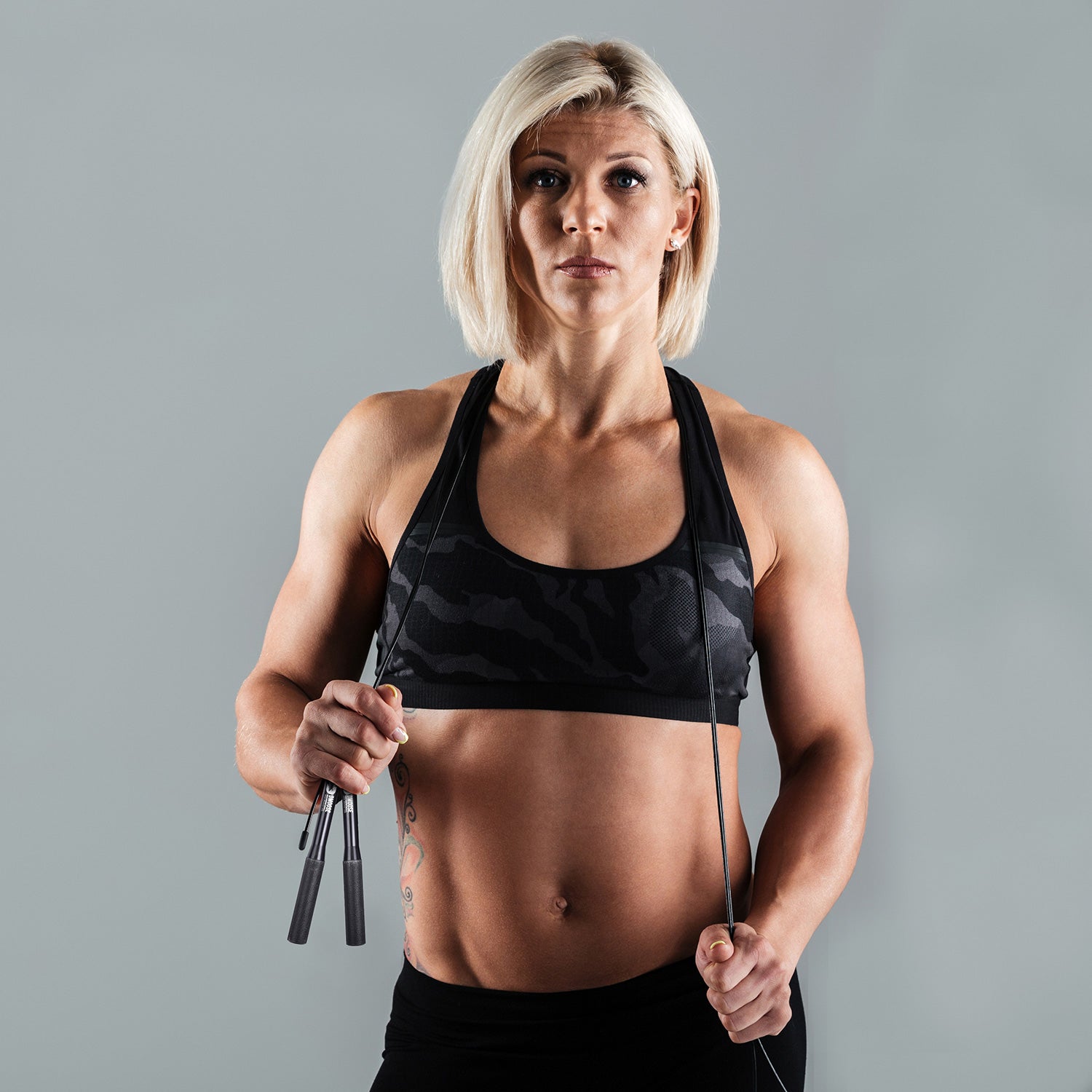 Sale price
$21

​
Regular price
Unit price
per
Inf% OFF
& FREE Returns
Return this item for free
Free returns are available for the shipping address you chose. You can return the item for any reason in new and unused condition: no shipping charges
Learn more about free returns.
30-Days Money Back Guarantee

Free Standard Delivery Over $49

Exceptional Customer Service.

Free and Easy Returns On All Orders
Description

Why make things complicated when you can take advantage of a simple, time-tested equipment JUMP ROPE. Jump rope for exercise has it all! It's a total body workout & is one of the oldest fitness tools; great for burning calories with evident results and multi-benefits. It is ideal for HIIT, cardio, MMA Conditioning, and fat loss. The DMoose fitness jump rope rotates at an amazing speed, thus giving you a worthwhile workout.

Improves your coordination and agility.
Improves your ability to stay calm and makes you smarter!
Helps in weight loss.
Increases cardiovascular fitness and breathing efficiency.
Helps you boost your immune system and balance your metabolism.
Decreases foot and ankle injuries.
Tone up your muscles and creates definition.
Good workout for all fitness levels as you can do it at a pace that suits you.
Questions & Answers

A. Yes, jump rope is good for your health. It helps you with weight loss, and jumping a rope is the best exercise for burning calories like crazy.

A. It is the most effective cardio; it burns your calories rapidly while engaging your arms, shoulders, and back.

A. Jumping rope is an excellent alternative to running, especially for dealing with old injures and joint pain.

A. Jump rope is used for a full-body workout; it may burn your calories in a very short time. Jumping rope can be a part of your exercise routine and diet that helps your digestion system and drops weight quickly.

A. Yes, jump rope builds your arm muscle, and it also strengthens your forearms, which is great for your overall exercise progress and performance.

A. Considering your lower body strength training, the more you will jump ropes, the more your muscles will develop, increasing your running speed.

A. You should do 500-1000 jump ropes in a day to maintain your fitness. If you want to lose weight and have no control over your diet, you need to use jump ropes frequently in your routine.

A. Yes, jump ropes do come in different lengths. You can choose the rope which fits you the best according to your height. It is very important to use the rope with the perfect length.

A. No, jumping rope is not bad for your knees; in fact, you can use it to improve your bone density in your legs and posture as well.

A. Jumping ropes are amazingly effective in helping calf muscles; it engages calves in various ways that you can do for long intervals to get a good calf burn.

More

Questions?

If you have any questions about this product please feel free to get in touch. We pride ourselves in the quality of our products and our customer service.
Shipping & Return Policy

Free Standard Shipping (Estimated 2-5 Working Days) from $49
Free Express Shipping (Estimated 1-3 Working Days) from $100
Free and Easy Returns On All Orders
Shipping Policy
30 Days Returns Policy
Have a Question?
We're here to help.
Share
View full details