-Inf%
Sale price
$19

​
Regular price
Unit price
per
Why DMoose Foot Stretcher?
Plush Comfort
Thick neoprene padding ensures maximum comfort during use.
Secure Grip
Two Velcro straps offer extra grip and stability, preventing slippage.
Durability Assured
Fine quality nylon strap provides durability for long-lasting use.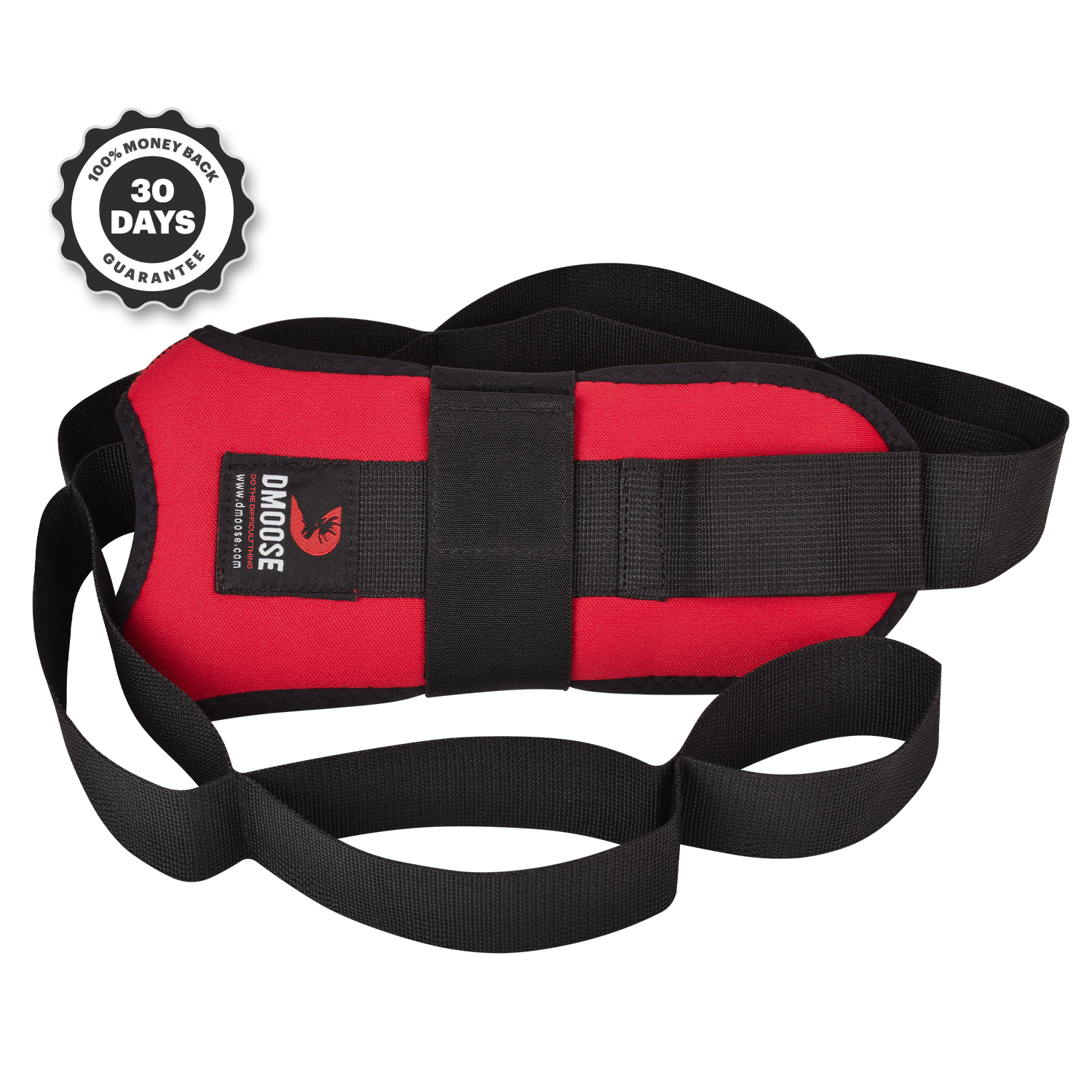 Reliable Fastening
Sticky hook and loop ensure a secure fit, adapting to various foot sizes.
Versatility
The DMoose leg stretcher allows for versatile leg stretches and exercises.
Extended Flexibility
The stretch strap offers extended reach and flexibility during workouts.
What Our Customers Are Saying
Impressive Foot Strengthening!
"The DMoose Foot Stretcher is a fantastic tool for foot-strengthening exercises. The Velcro straps offer a secure grip, and the neoprene padding adds comfort. My feet have never felt stronger and more agile."
- Patricia J
Great for Leg Performance!
"I've noticed a remarkable improvement in my leg performance since using the DMoose Foot Stretcher. The durability of the Nylon strap and the easy adjustments make this an essential part of my fitness routine."
- David M
Versatile and Effective
"As a ballet enthusiast, I appreciate the versatility of the DMoose Foot Stretcher. It's a great leg stretcher and foot strengthener. The Velcro straps keep it secure during workouts."
- Jennifer L
Frequently Asked Questions
A. Yes, the DMoose Foot Stretcher is versatile and beneficial for ballet foot exercises.
A. Absolutely, it's designed for all levels of fitness and leg flexibility.
A. Incorporate it into your routine a few times weekly for the best results.
A. Yes, targeted foot stretches using the DMoose foot stretcher can significantly enhance overall leg flexibility.
A. Yes, the sticky hook and loop system allows for quick adjustments.
A. Absolutely, the thick neoprene padding ensures a comfortable experience during exercises.
More
Questions?
If you have any questions about this product please feel free to get in touch. We pride ourselves in the quality of our products and our customer service.
Foot & Leg Stretcher