"Quick shipping, durable product, great price! Highly recommend" -Nikita Burroughs
-Inf%
Sale price
$16

​
Regular price
$0

​
Unit price
per
Why DMoose Weightlifting Straps?
Skin-friendly cotton material
Breathable material for an irritation-free lifting experience.
24" long
Ideal straps for a better grip and enhanced performance.
4 mm thick wrist padding
Thick wrist padding for superior wrist support.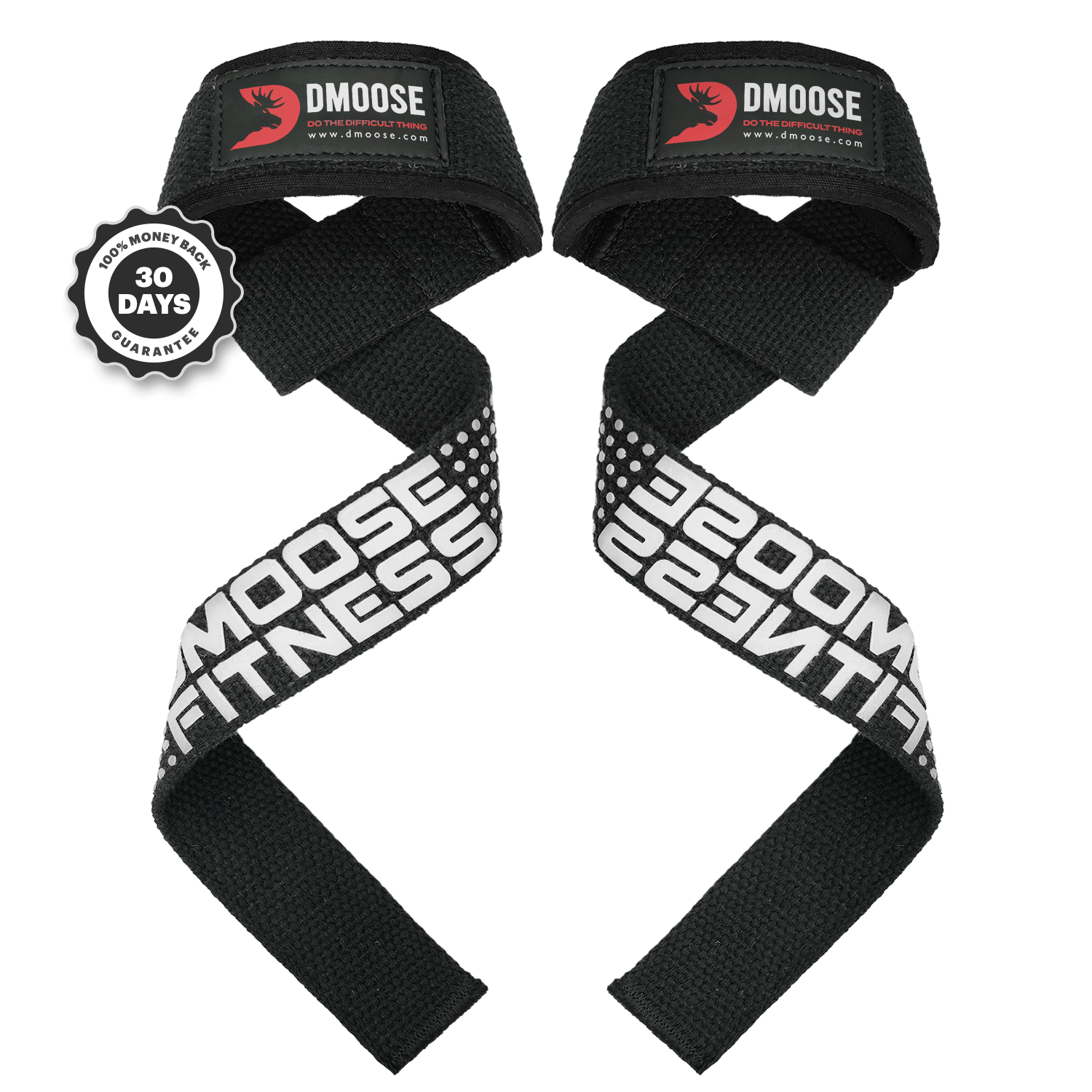 Double Cross Stitching
Double cross stitching for durability.
100% Cotton Material
Premium quality material ensures longevity.
Multiple colour options
Available in multiple colours to suit your style.
What Our Customers Are Saying
Perfect Lifting Straps for Serious Lifters
"These weightlifting straps have truly transformed my lifting game. The grip-enhancing technology is next level, allowing me to lift heavier weights confidently. Highly recommended for serious lifters looking to level up!"
- Susan D
A Must-Have for Intense Workouts
"Being a regular at the gym, these weightlifting straps have become an essential part of my routine. The ergonomic design and durable construction offer unbeatable comfort and reliability. Perfect for intense workouts and heavy lifting."
- Bryan L
Portable and Effective
"I love how compact and portable these weightlifting straps are. They easily fit into my gym bag, and I can take them anywhere. An effective accessory for my weightlifting sessions!"
- Lydia R
Frequently Asked Questions
A. Weightlifting straps provide a secure grip on the bar, reducing grip fatigue and allowing you to lift heavier weights. They also offer wrist support, enhancing stability and reducing the risk of injuries.
A. Yes, you can adjust our weightlifting straps as per your wrist size and personal preferences for a snug and comfortable fit.
A. Absolutely! Our weightlifting straps can be used for various lifting exercises, including weightlifting, powerlifting, and general strength training.
A. Our weightlifting straps are constructed from premium-quality materials, ensuring durability and longevity even during intense workouts. They are built to withstand the rigors of heavy lifting, making them a reliable choice for your training sessions.
A. Yes, you can wash the weightlifting straps. We recommend hand-washing them with mild soap and water, then air-drying them to maintain quality. Avoid using harsh chemicals or machine-washing to prevent damage to the straps.
A. No special skills or knowledge are required. Using weightlifting straps is simple. Just wrap the straps securely around your wrists, ensuring a tight fit, and loop the loose end around the bar.
More
Questions?
If you have any questions about this product please feel free to get in touch. We pride ourselves in the quality of our products and our customer service.
Lifting Straps