"Absolutely love this belt perfect sizing just great for every type of lift" -Cantrell
-Inf%
Sale price
$110

​
Regular price
$0

​
Unit price
per
10MM Lever Weightlifting Belt With Lumbar Support
Size Guide
Measure Around the Navel
Small
26 - 31
Medium
32 - 34
Large
35 - 39
X-Large
40 - 42
XX-Large
43 - 45
Measure Around the Navel
Small
66.4 - 78.7
Medium
81.2 - 86.3
Large
88.9 - 99
X-Large
101.6 - 106.6
XX-Large
109.2 - 114.3
Why DMoose Lever Belt?
Quick-Release Lever Buckle
Easy, secure belt fastening.
11 Holes for Adjustability
Customizable fit for all.
4" Lumbar Support
Ensures proper lifting posture.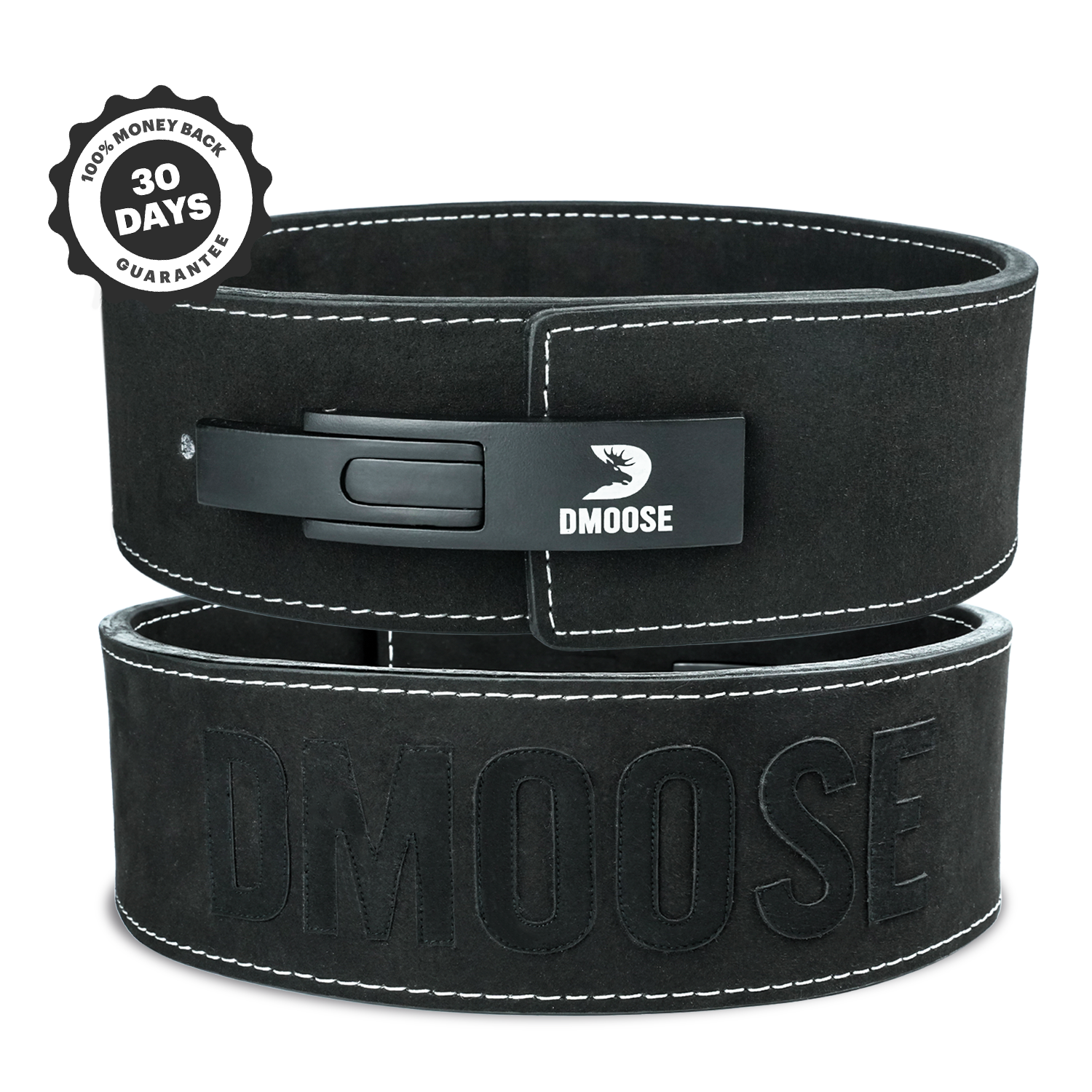 10mm Thickness
Ideal support and flexibility.
Carry Gym Bag Included
Easy belt transportation.
Recyclable Packaging
Eco-conscious packaging choice.
What Our Customers Are Saying
Elevate Your Lifting Game
"This 10mm Lever Belt is incredible! The lumbar support is top-notch, and the quick-release buckle is super convenient. My deadlift posture has improved significantly. The carry bag is a great addition. A must-have for lifters!"
- Jessica M
Perfect Blend of Support and Comfort
"This belt has it all. The 11 holes ensure a perfect fit, and the 10mm thickness is ideal. It's sturdy yet comfortable. The quick-release lever is a game-changer. Love the recyclable packaging!"
- Mark S
Exceeded My Expectations
"I'm impressed with this Lever Belt. The 4" lumbar support is amazing, and the adjustability is perfect. The carry bag is convenient for the gym. It's not just a belt; it's a fitness investment."
- Laura T
Frequently Asked Questions
A. The 10mm Lever Belt is made from high-quality leather, ensuring durability and comfort for heavy lifting and long-term use.
A. The quick-release lever buckle allows for easy fastening and unfastening of the belt. Simply flip the lever to secure the belt, and flip it back to release.
A. Yes, the belt is designed with 11 holes for adjustability, ensuring a customizable fit for various body shapes and sizes.
A. Absolutely! The 4" lumbar support is designed to provide optimal back support while maintaining comfort during your lifts.
A. The carry gym bag is included for easy transportation and storage of your 10mm Lever Belt. It's a convenient way to keep your belt protected when not in use.
A. Yes, absolutely! The 10mm Lever Belt is designed to be unisex and can be adjusted to fit both men and women comfortably. It's an excellent tool for anyone looking to enhance their weightlifting routine.
More
Questions?
If you have any questions about this product please feel free to get in touch. We pride ourselves in the quality of our products and our customer service.

10MM Lever Weightlifting Belt With Lumbar Support