"Seems very durable. Easy to get on, stays in place." -James
-Inf%
Sale price
$35

​
Regular price
Unit price
per
Size Guide
Measure Around the Navel
X-Small
23 - 27
Small
27 - 31
Medium
31 - 36
Large
36 - 40
X-Large
40 - 45
XX-Large
45 - 50
Measure Around the Navel
X-Small
58 - 69
Small
69 - 79
Medium
79 - 91
Large
91 - 102
X-Large
102 - 114
XX-Large
114 - 127
Why DMoose Nylon Belt?
High-Quality Nylon
Ensures durability and longevity.
Lightweight Design
Easy to carry, perfect for on-the-go workouts.
Reinforced Stitching
Offers superior resistance to wear and tear.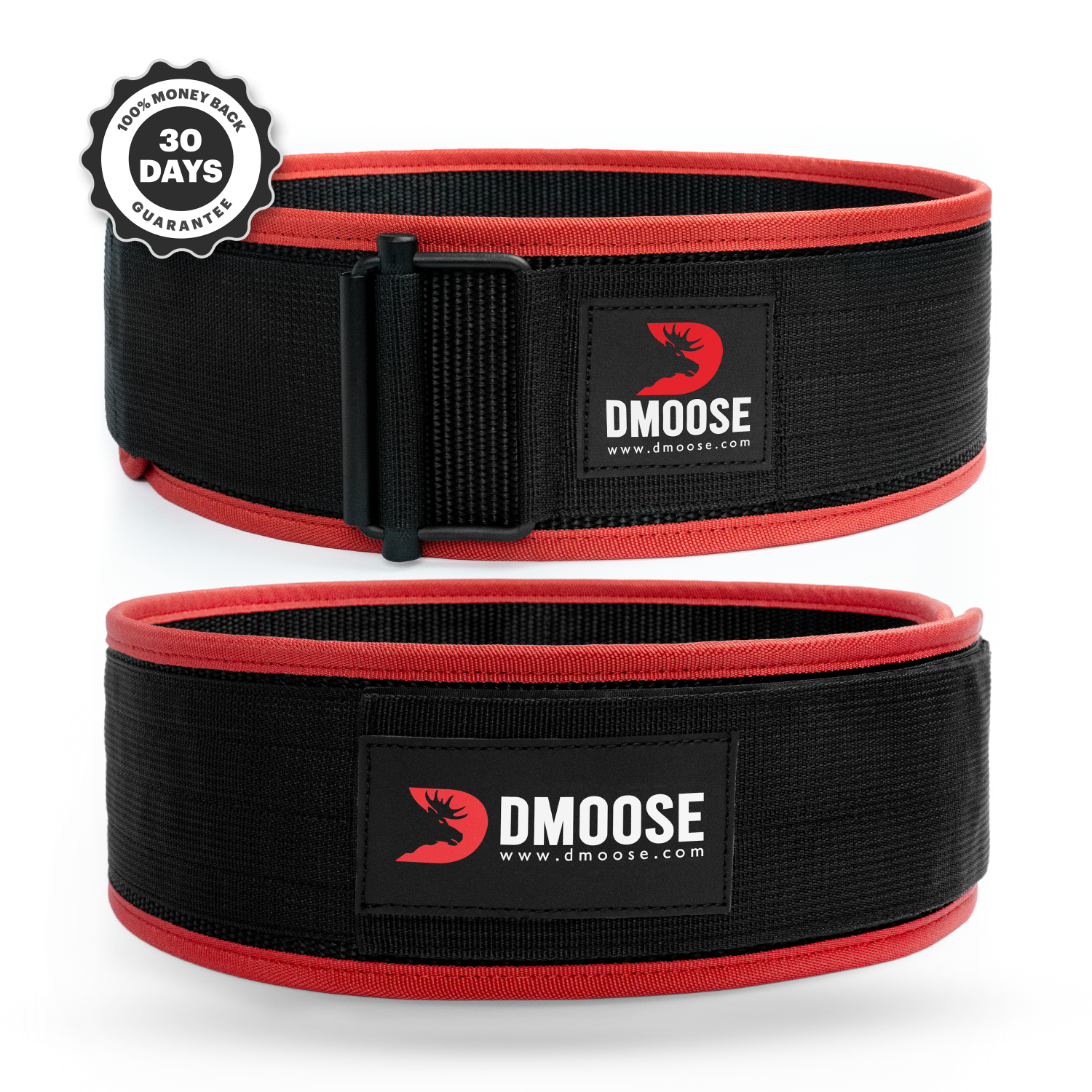 Auto-Locking Buckle
Ensures secure, easy-fit adjustments.
Unisex Design
Suitable for both men and women weightlifters.
Versatile Use
Ideal for home, gym, or outdoor workouts.
What Our Customers Are Saying
A Game-Changer!
"This belt is truly a game-changer! It's lightweight, durable, and the auto-locking buckle makes adjustments a breeze. I've noticed a significant improvement in my workouts since I started using it. Highly recommended!"
- Samantha
Top-Notch Quality
"The high-quality nylon material and reinforced stitching of this belt are top-notch. It's clearly built to last, and that gives me confidence during my weightlifting sessions. I couldn't ask for more!"
- Mike
Best Investment!
"Investing in this belt was one of the best decisions I've made for my fitness journey. Its comfortable fit and versatility make it perfect for my home and gym workouts. Plus, it's extremely durable. Absolutely worth every penny!"
- Clara
Frequently Asked Questions
A. The belt is designed to be extremely lightweight for easy portability and comfort during workouts.
A. Yes, the belt has a unisex design, making it suitable for both male and female weightlifters.
A. The belt is made from high-quality nylon material for durability and longevity.
A. Absolutely! The belt is versatile and can be used for home, gym, or outdoor workouts.
A. The auto-locking buckle allows for secure fit and easy adjustments to provide optimal support during your workouts.
A. No, the reinforced stitching enhances the durability of the belt without compromising its comfort.
More
Questions?
If you have any questions about this product please feel free to get in touch. We pride ourselves in the quality of our products and our customer service.