-31%
Sale price
$20

​
Regular price
$29

​
Unit price
per
& FREE Returns
Return this item for free
Free returns are available for the shipping address you chose. You can return the item for any reason in new and unused condition: no shipping charges
Learn more about free returns.
WHY DMOOSE IMMUNE PRO SUPPORT
Probiotic 60 Billion CFUs
Potent probiotic blend for maximum results
MAKTREK Technology
Ensures optimal delivery and absorption
Immune Boost
Strengthens your immune system
Gut Health
Promotes a balanced gut flora and digestion
Nutrient Absorption
Enhances your body's ability to absorb nutrients
High-Quality Ingredients
Premium ingredients for maximum potency
KNOW YOUR INGREDIENTS
60 Billion CFUs

Each capsule contains 60 billion high quality probiotic strains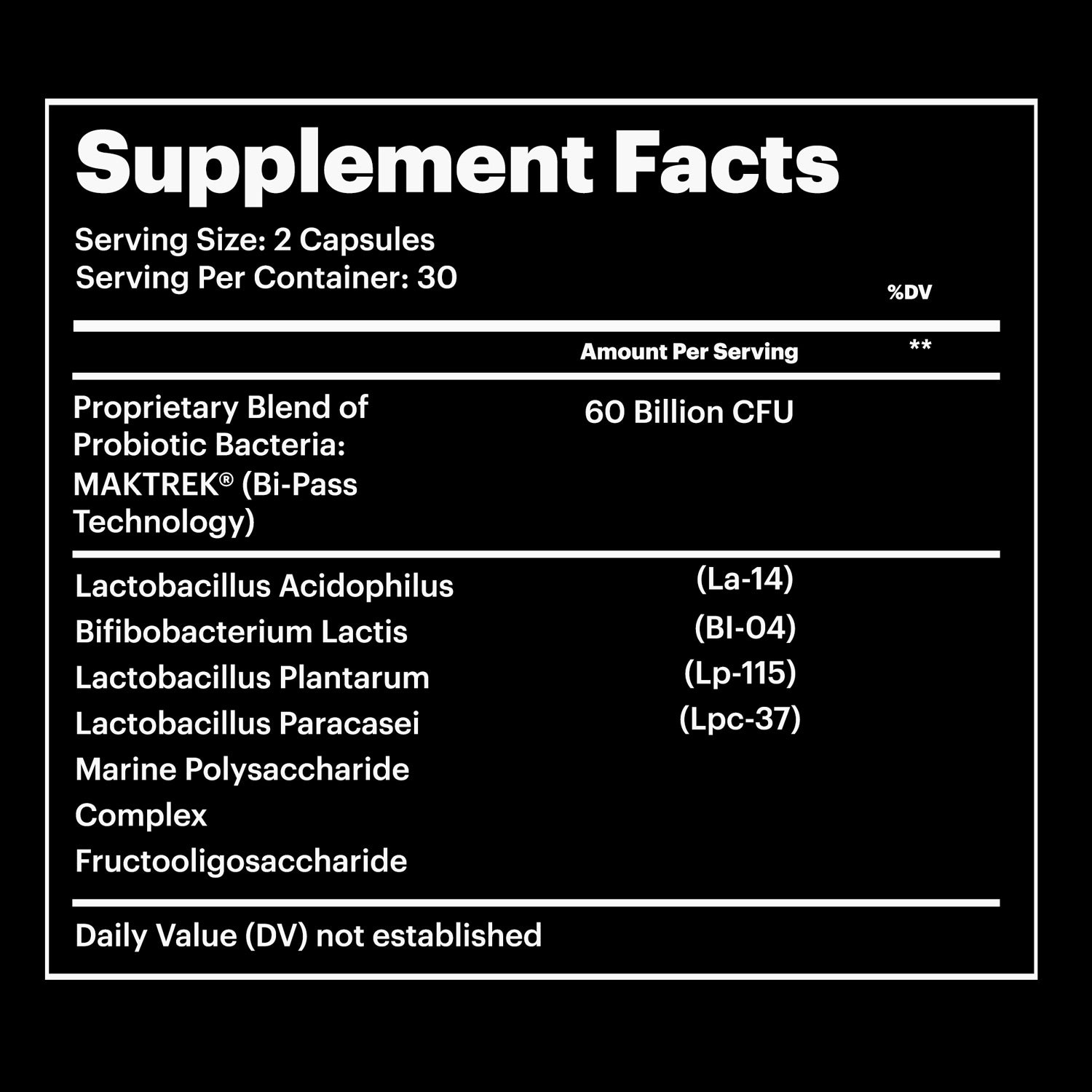 ×
What Our Customers Are Saying
A Game Changer
"Immune Pro Support transformed my health. My digestion is better, and I haven't caught a cold in months. Highly recommended!"
- Sarah P
Best Probiotic Ever
"Finally found a probiotic that works! Immune Pro Support improved my immune system and gut health. Amazing product!"
- John M
Noticeable Improvement
"Since taking Immune Pro Support, I've experienced significant improvement in my energy levels and overall well-being. The MAKTREK technology truly makes a difference!"
- Emily R
Frequently Asked Questions
A. The time it takes to see results with Immune Pro Support can vary depending on individual factors such as your current immune and gut health, lifestyle, and diet. However, many users start to notice improvements in their digestion, energy levels, and overall well-being within a few weeks of consistent use.
A. While Immune Pro Support is generally safe to take alongside other supplements and medications, it's always a good idea to consult with your healthcare professional before starting any new supplement regimen, especially if you have any pre-existing medical conditions or are currently taking prescription medications.
A. If you have specific allergies or dietary restrictions, it's important to verify with your doctor whether the product is suitable for your needs before use.
A. The recommended dosage for Immune Pro Support is one capsule per day, taken with a meal or as directed by your healthcare professional. Taking the supplement with food may help improve absorption and minimize potential side effects.
A. Generally, probiotic supplements should be stored in a cool, dry place away from direct sunlight and heat to maintain their potency.
A. Immune Pro Support is generally well-tolerated, but some individuals may experience mild side effects such as gas, bloating, or digestive discomfort when first starting the supplement. These symptoms usually subside as your body adjusts to the probiotics. If you have concerns or experience persistent side effects, consult with your healthcare professional before continuing use.
More
Questions?
If you have any questions about this product please feel free to get in touch. we pride ourselves in the quality of our products and our customer service.
Immune Pro Support - 60 Billion CFU Probiotics