-Inf%
Sale price
$39

​
Regular price
Unit price
per
2-in-1 Neoprene Belt for Weightlifting
Size Guide
Measure Around the Belly Button for the Correct Sizing.
Small
25 - 29
Medium
30 - 33
Large
34 - 36
X-Large
37 - 39
Measure Around the Belly Button for the Correct Sizing.
Small
64 - 74
Medium
76 - 84
Large
84 - 91
X-Large
94 - 99
Why DMoose 2-In-1 Neoprene Belt?
2-in-1 Design
Combines a lumbar support band with a belt for exceptional support.
Versatile Sizing
You can use a 4" or 6" belt as per your specific training needs.
Breathable Neoprene Material
Prevents discomfort from excess sweating.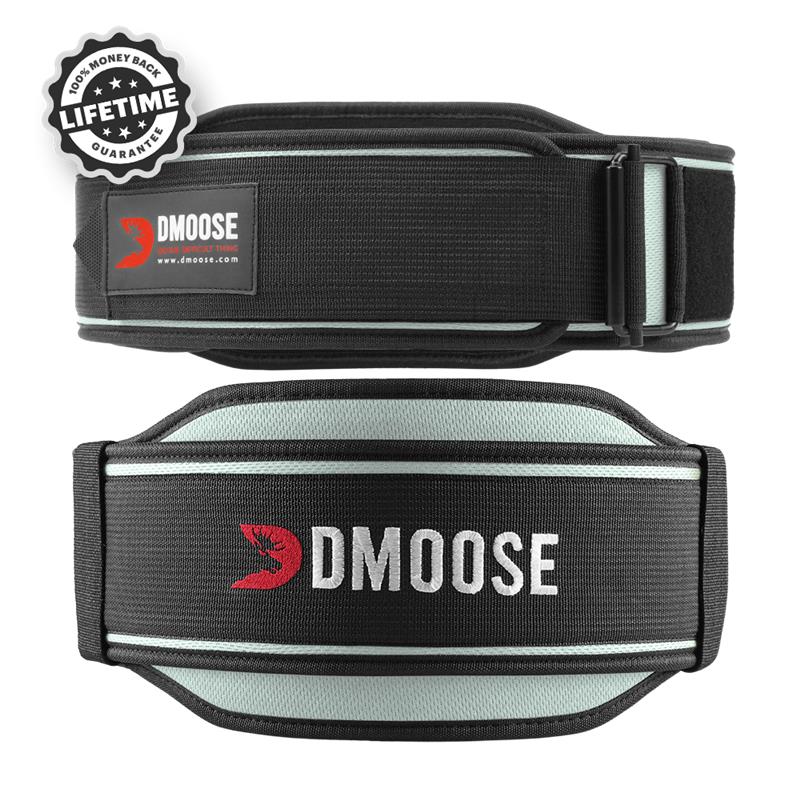 Secure Fastening
Self-locking powder-coated buckle for a secure fit.
Easy Adjustments
One-hand adjustment for maximum convenience.
Customizable Velcro Attachment
Add personalized patches or labels to create a unique weightlifting accessory.
Frequently Asked Questions
A. Absolutely! The DMoose 2-in-1 Neoprene Belt offers the flexibility to adjust to your desired size. It comes in two belt width options: 4 inches and 6 inches. This variety ensures that you can choose the width as per your individual preferences.
A. Yes! The neoprene material used in the belt's construction is highly breathable, promoting airflow and preventing discomfort from excessive sweating. You can stay cool and focused during your intense weightlifting sessions.
A. Absolutely! The 2-in-1 Neoprene Belt by DMoose is designed to provide excellent stability and support, making it suitable for both weightlifting and powerlifting.
A. Cleaning the belt is a breeze. Simply hand wash it with mild soap and water, then air dry. Avoid machine washing or tumble drying to maintain its quality and longevity.
A. Yes, you can! The belt features a Velcro attachment, allowing you to customize it with your patches or labels. This feature is especially beneficial for gyms, trainers, or individuals looking to showcase their brand or personalize their equipment.
A. Of course! The DMoose 2-in-1 Neoprene Belt combines a lumbar support band with a belt, providing excellent stability and support for your entire torso.
More
Questions?
If you have any questions about this product please feel free to get in touch. We pride ourselves in the quality of our products and our customer service.
2-in-1 Neoprene Belt for Weightlifting