"I'm glad I bought this. Great product! And I'm gonna look good using it at gym tomorrow!" -Eugene
-Inf%
Sale price
$50

​
Regular price
Unit price
per
Why DMoose Arm Blaster?
Exceptional Neck Comfort
Unparalleled comfort from 7mm thick neck padding.
Steady Strap Security
A secure fit with the heavy-duty adjustable strap.
Pain-Free Elbow Support
Comfortable and supportive rubber elbow pad.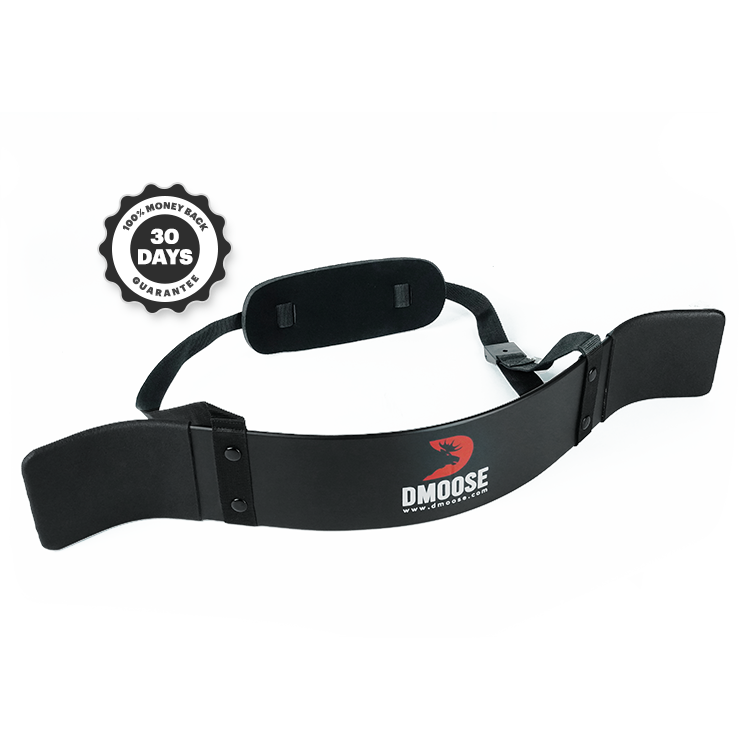 Enduring Durability
Robust buckle and rivets ensure long-lasting strength.
Optimized Muscle Engagement
Curved body design maximizes bicep activation.
Customized Fit
Ideal for all fitness levels with a custom fit design.
What Our Customers Are Saying
Unmatched Comfort
"The DMoose Arm Blaster has neck padding that made all the difference for me. No more neck strain during curls, and I've seen significant gains in my biceps."
- Eula A
Secure Fit, Big Gains
"This amazing DMoose arm blaster stays in place, allowing me to focus on my workout. The rubber elbow pad provides ultimate comfort. Highly recommend it!"
- Curt P
Perfect for Preacher Curls
"As a bodybuilder, preacher curls are a staple in my routine. The DMoose Arm Blaster's curved design ensures I'm targeting my biceps effectively. It's a must-have for anyone serious about arm gains."
- Jeanette M
Frequently Asked Questions
A. Yes, the arm blaster comes with a heavy-duty adjustable strap for a custom fit.
A. No, the rubber elbow pad is built-in for maximum comfort and convenience.
A. Absolutely! It's ideal for all fitness levels, from beginners to advanced bodybuilders.
A. While designed primarily for bicep workouts, some users find it useful for forearm exercises.
A. Simply wipe it down with a damp cloth after each use to maintain cleanliness.
A. You can purchase the DMoose Arm Blaster online, and it's available for worldwide delivery.
More
Questions?
If you have any questions about this product please feel free to get in touch. We pride ourselves in the quality of our products and our customer service.

Arm Blaster for Bicep & Triceps Workout