-10%
Sale price
$35

​
Regular price
$39

​
Unit price
per
& FREE Returns
Return this item for free
Free returns are available for the shipping address you chose. You can return the item for any reason in new and unused condition: no shipping charges
Learn more about free returns.
Size Guide
Extend Your Arm And Measure Around Elbow
Small
9 - 10
Medium
10 - 11
Large
11 - 12
X-Large
12 - 13
XX-Large
13 - 14
Extend Your Arm And Measure Around Elbow
Small
24 - 26
Medium
26 - 28
Large
28 - 30
X-Large
30 - 32
XX-Large
32 - 34
Why DMoose Elbow Sleeves?
Reversible Design
Wear it inside out for different color options and styles.
5mm Thickness (USPA Approved)
Offers optimal compression for pain relief and support.
Dual Side Logo
Ensures secure grip and prevents slipping during intense activities.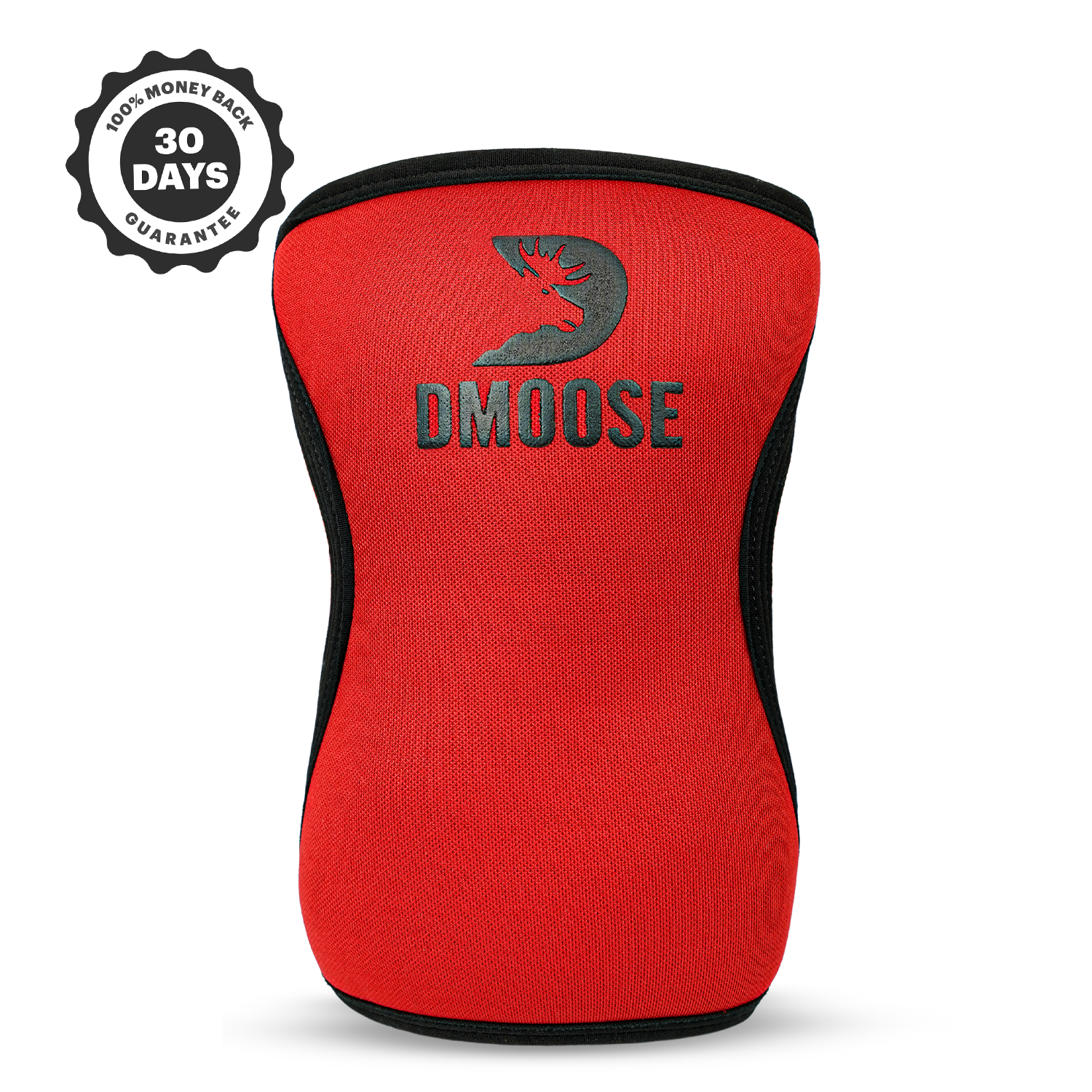 Reinforced Stitching
Durable construction that withstands frequent use and washing.
Easy to Wear
Simply slide it on for instant relief and support.
Breathable & Skin-Friendly
Keeps your elbow cool and comfortable without irritating the skin.
What Our Customers Are Saying
Elbow Pain No More!
"After feeling constant discomfort while weightlifting, I purchased DMoose reversible compression sleeves for my elbow. Since wearing them, I've noticed significantly reduced pain and improved overall performance. I highly recommend these sleeves for anyone looking to overcome elbow pain."
- John D
Great Support and Comfort
"As someone with tendonitis in both elbows, finding comfortable and supportive sleeves was crucial. Thankfully, I found DMoose compression sleeves for my elbow and couldn't be happier with my purchase. The 5mm thickness provides excellent support during workouts, and the breathable material keeps me comfortable all day."
- Sarah K
Perfect for Daily Wear
"I needed elbow support for daily activities, and Compression Sleeves for Elbow by DMoose have been a lifesaver for me, providing the much-needed support not only during daily activities but also intense weightlifting sessions. They're easy to wear and made with skin-friendly material that doesn't irritate my skin. Plus, the reversible design offers versatility for any outfit or occasion. Overall, these sleeves have been a game-changer for me!"
- Michael R
Frequently Asked Questions
A. The elbow sleeve is crafted with breathable and skin-friendly materials, providing comfort and proper ventilation during extended wear.
A. Not at all! The reversible design is purely for aesthetics and does not impact the compression or support provided by the sleeve.
A. Absolutely, the sleeve features an easy-to-wear design, allowing for quick and hassle-free application and removal.
A. The 5mm thickness of the sleeve provides optimal compression, ensuring effective support and pain relief for your elbow.
A. The dual side logo on the sleeve enhances grip and prevents it from slipping during physical activities, ensuring stability and support.
A. Yes, the elbow sleeve is constructed with reinforced stitching, making it durable and capable of withstanding regular use and washing.
More
Questions?
If you have any questions about this product please feel free to get in touch. We pride ourselves in the quality of our products and our customer service.
Reversible Elbow Sleeves